I am so happy that springtime is finally here! I love nature and birds and toucans have always been my faves. When I saw they were trendy and *in*, I knew I had to create something toucan and it had to be cute! I love the bright colors of toucans and they just so happen to be perfect for the season.
Things you will need to make heat transfer towel :
-White muslin material (if you wish to DIY, if not premade is fine!)
-Pompom trim (2 feet)
-Fabric dye (I used Rit in Teal)
-Sewing machine
-Cutting machine (I use a CAMEO 3)
-Siser Heat Transfer Vinyl (in glitter: Jade, Red, Copper, Lemon Sugar, Black)
-Weeding tool
-Heat press or iron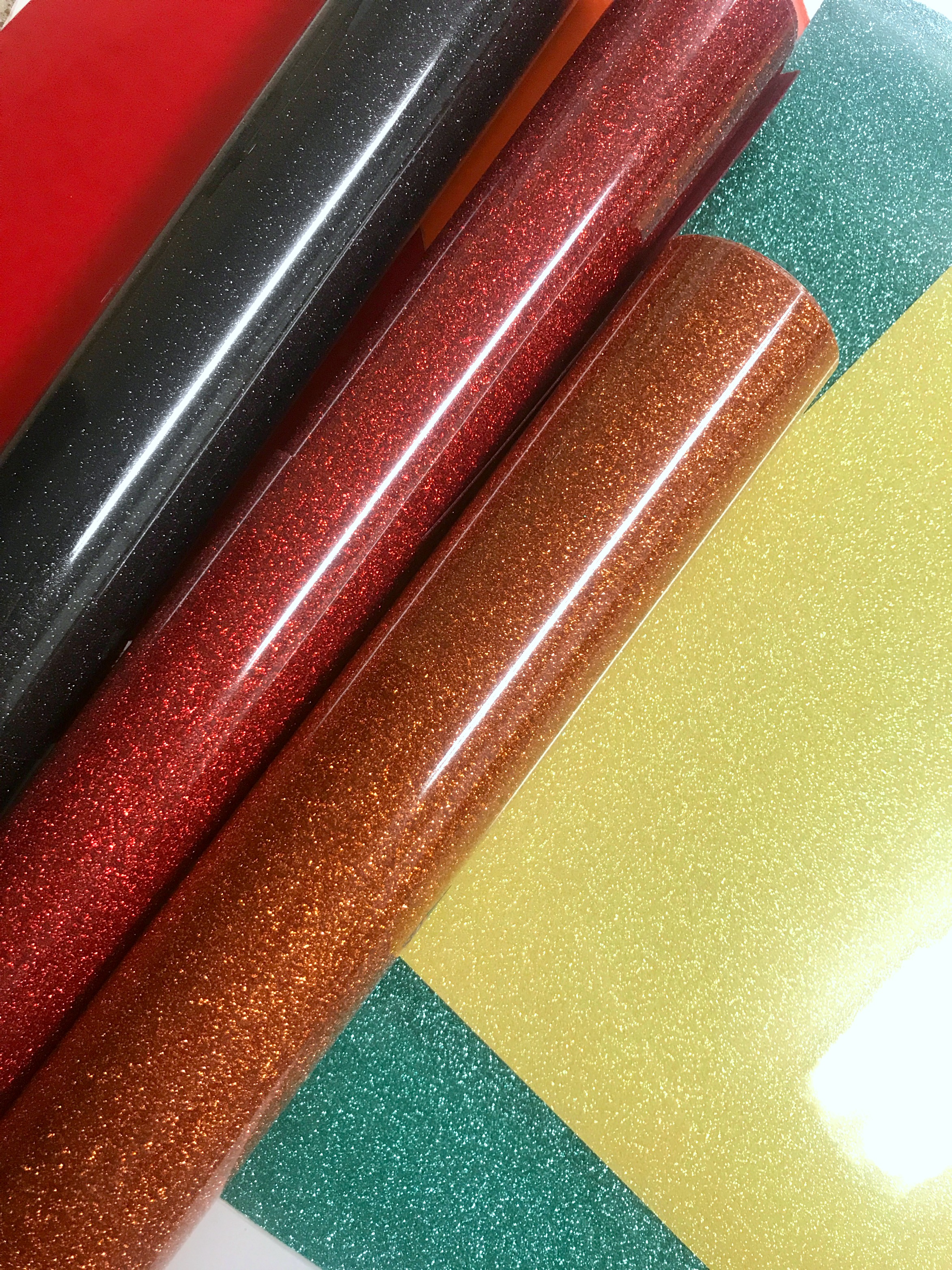 Making The Towel (Optional):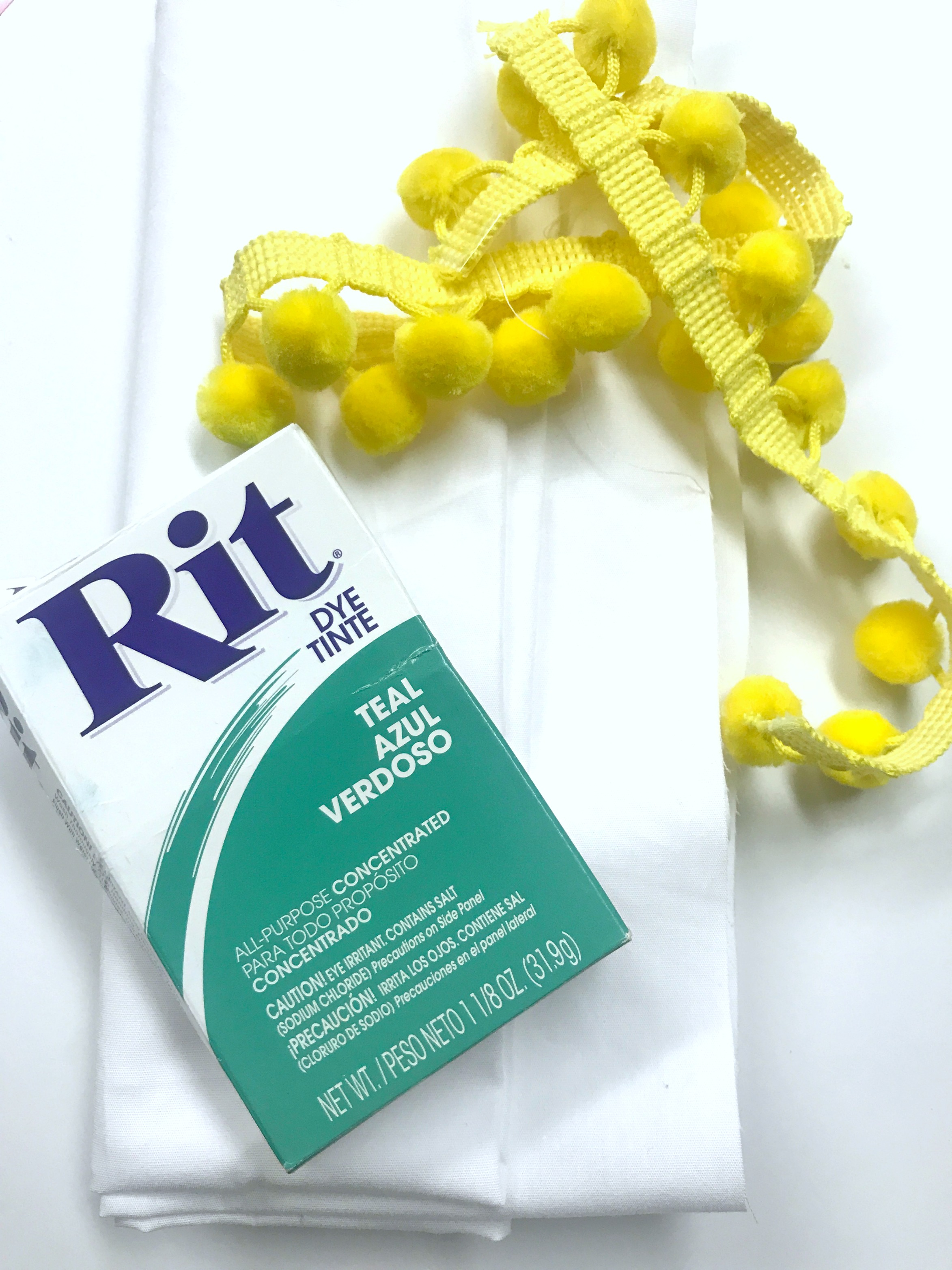 You don't need to be a master seamstress to create this towel. It is super easy! First, cut a rectangle shape out of your material. I chose to use muslin because it is cotton, super thin yet sturdy! Cut your rectangle to be approx. 16 in. x 26 in. Don't forget to leave a little bit of room for seam allowance. Since it is very hard to find solid color material, I decided to dye my own. It was my first time dyeing fabric and it was a lot of fun and a lot easier than I imagined. I am hooked!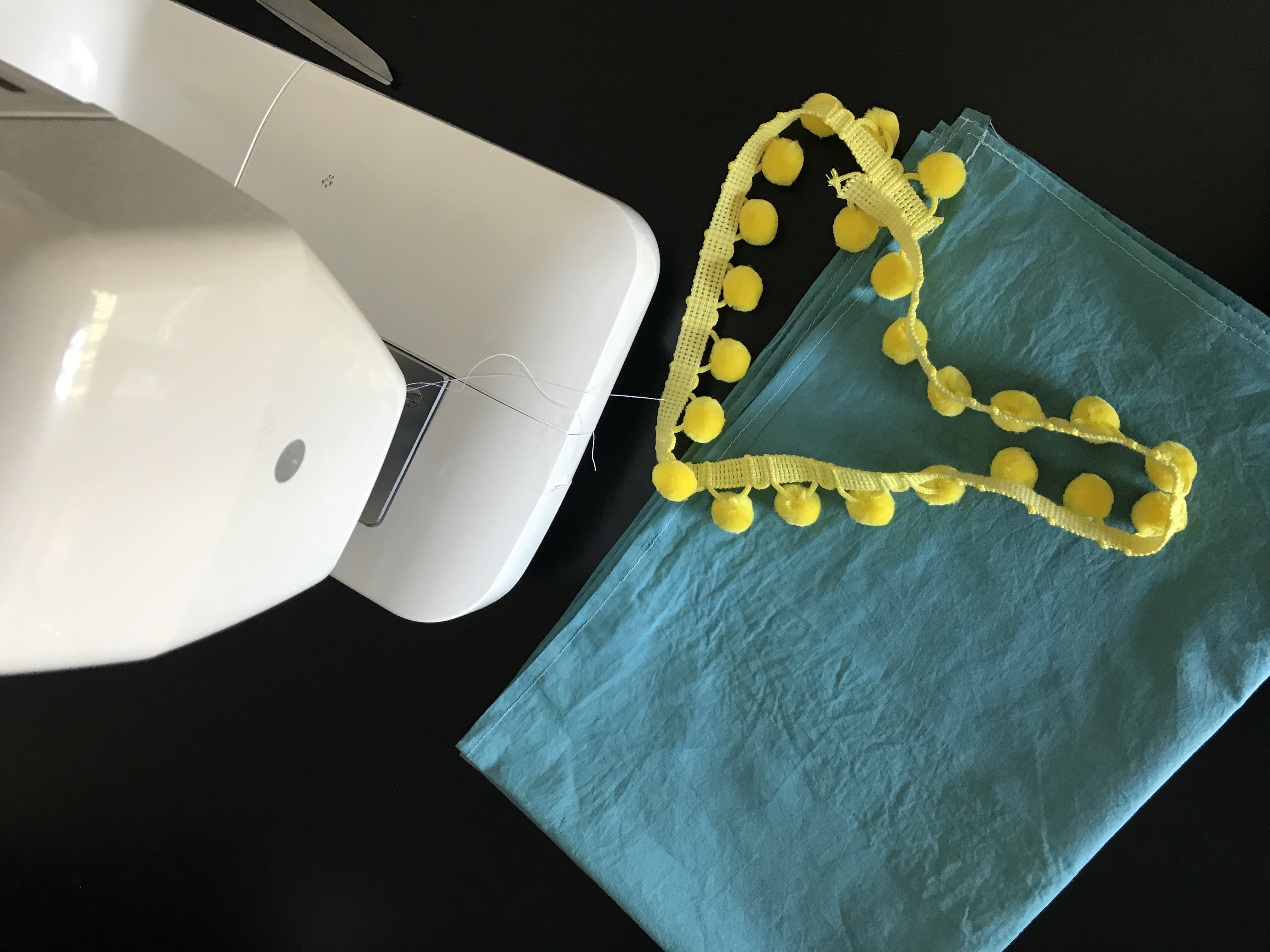 Once your towel is dyed and dried, use your sewing machine to sew a clean border around your towel.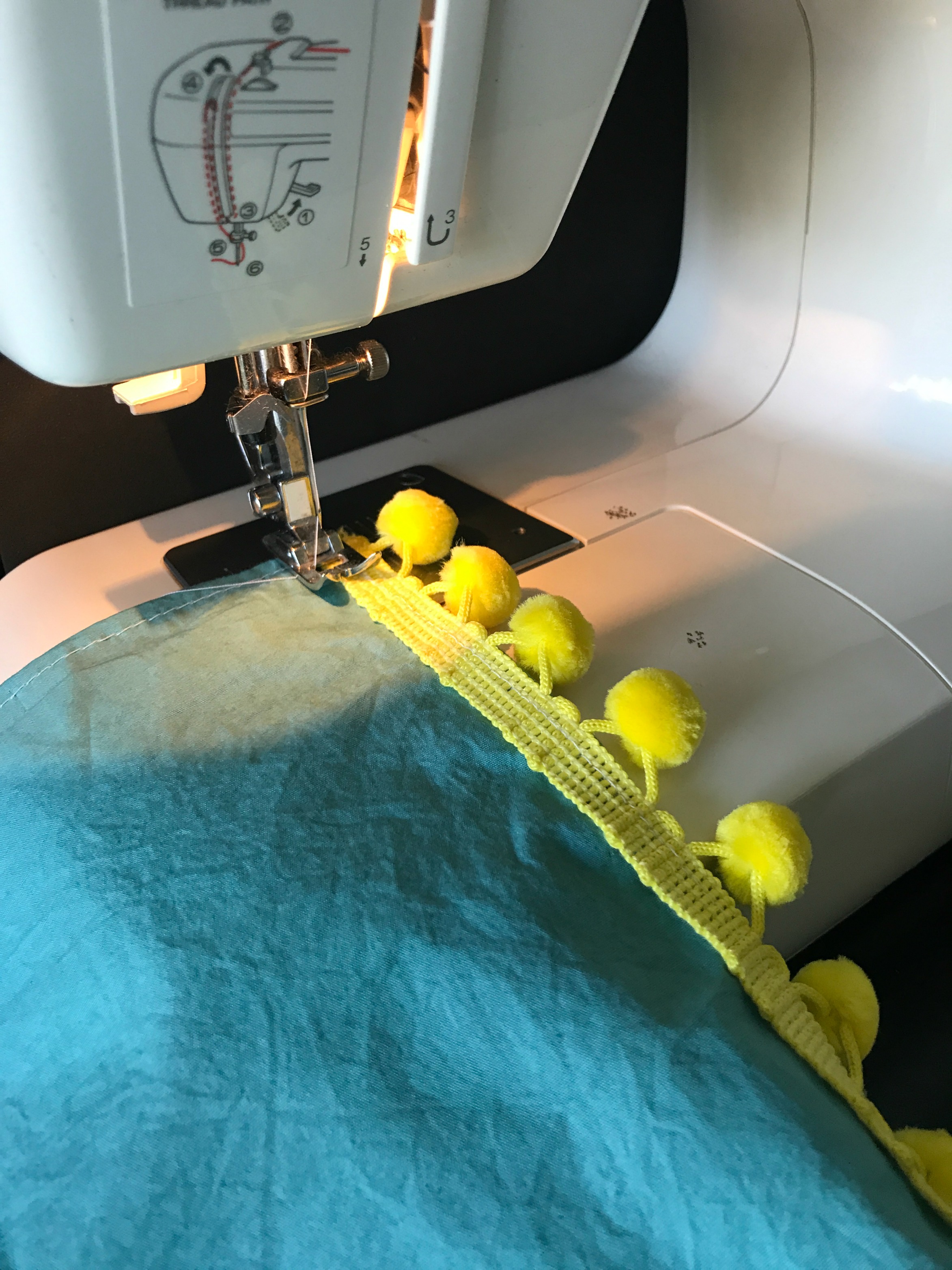 Sew your pom pom border around one of the short bottom edges. You can use the machine or hand sew if you prefer.
Cutting And Applying The HTV Toucan: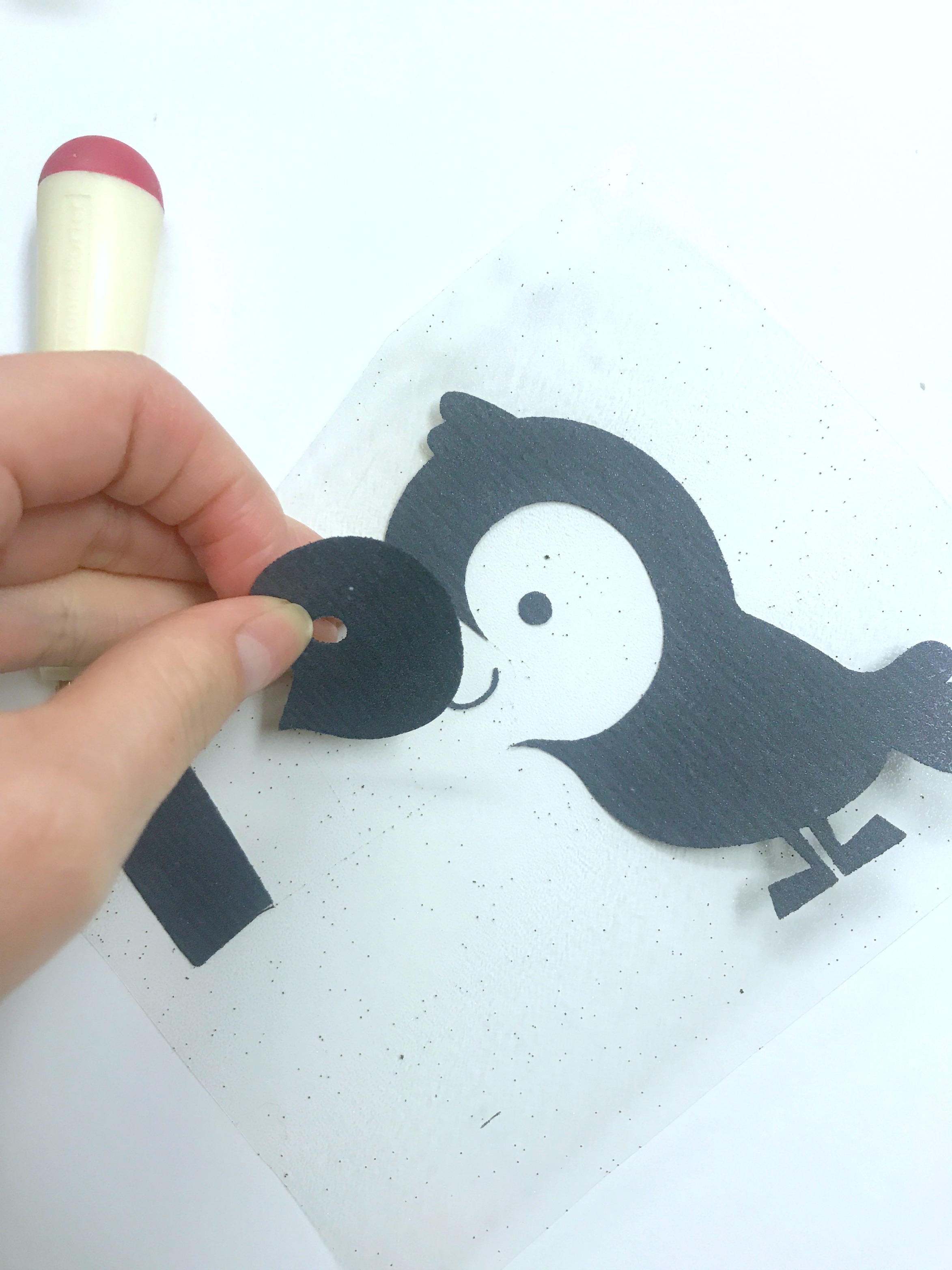 Use your machine to cut out your design. I bought this toucan file from the Silhouette Design Store.
As always, don't forget to mirror your HTV and weed out all the extra parts.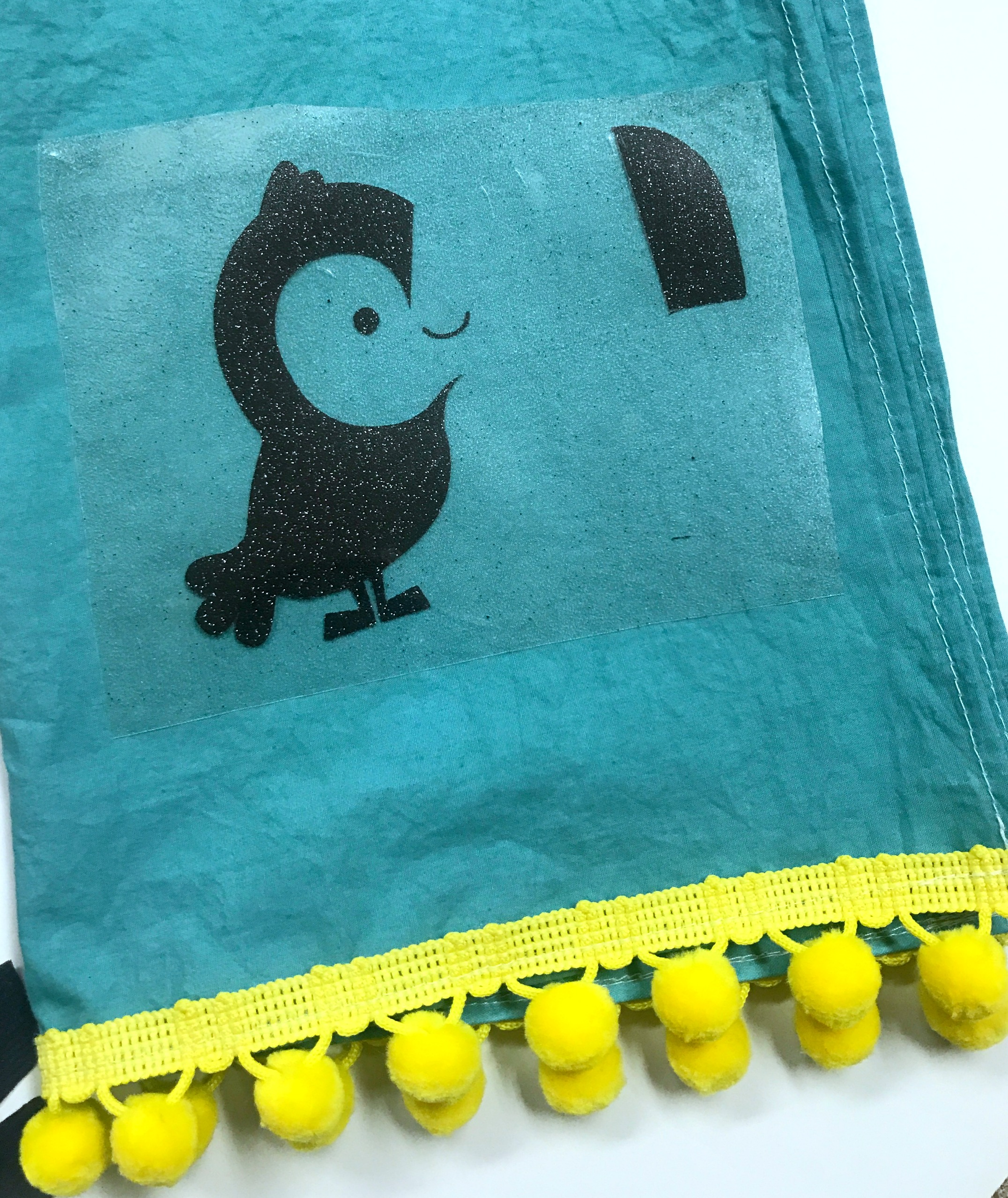 Apply your HTV toucan onto the towel. Use an iron or heat press to heat the material onto the towel. Apply each color one at a time until you apply them all.
HOW CUTE IS THIS?!?! This little toucan tea towel makes me so happy! I just love it. Get creative with the colors, designs, and pom poms. These towels would be super fun to give as gifts at weddings, birthdays and housewarming parties! Can't wait to see what you create. Be sure to tag me on Instagram @kutiekairadesigns so that I can admire your beautiful work!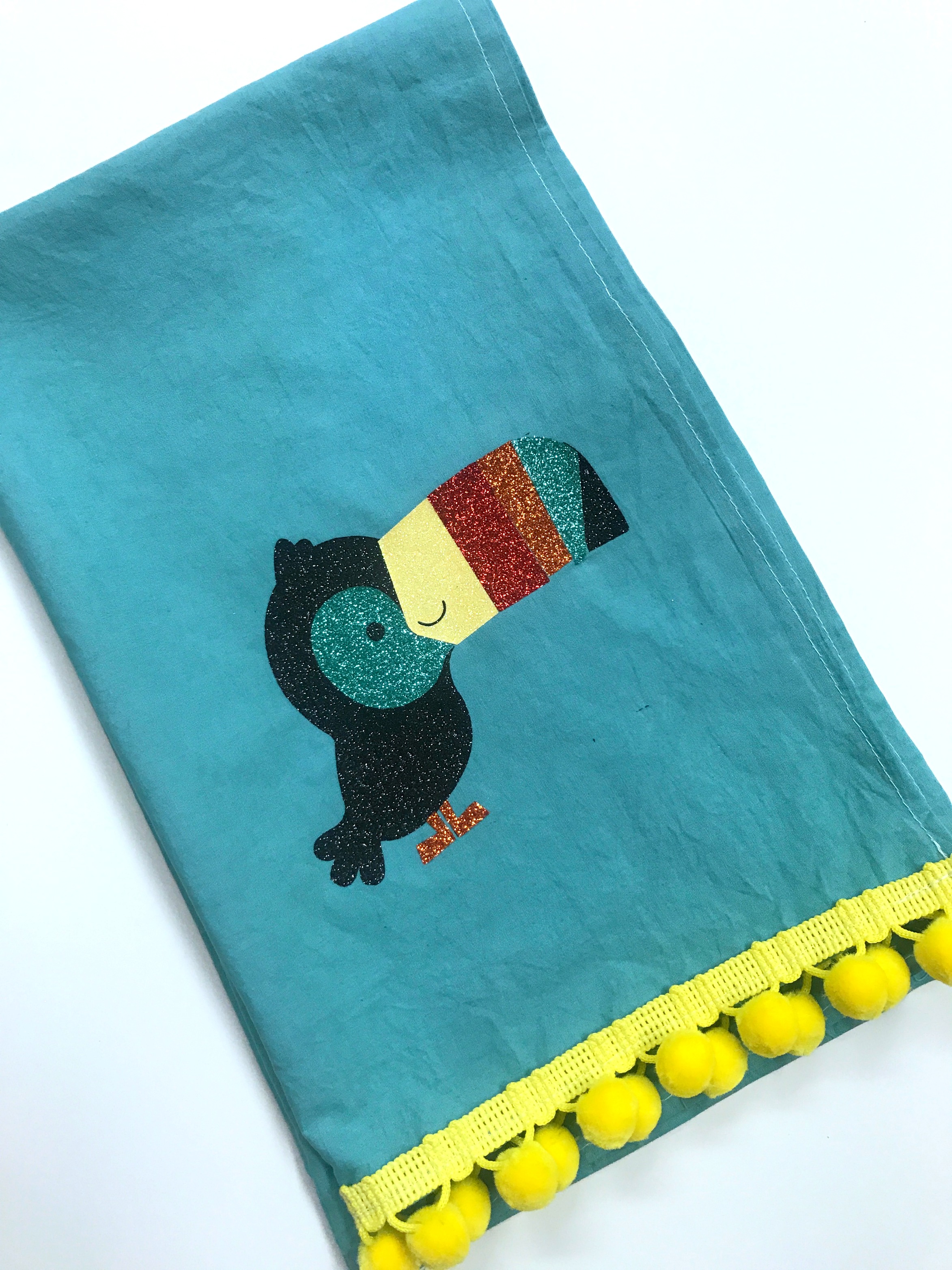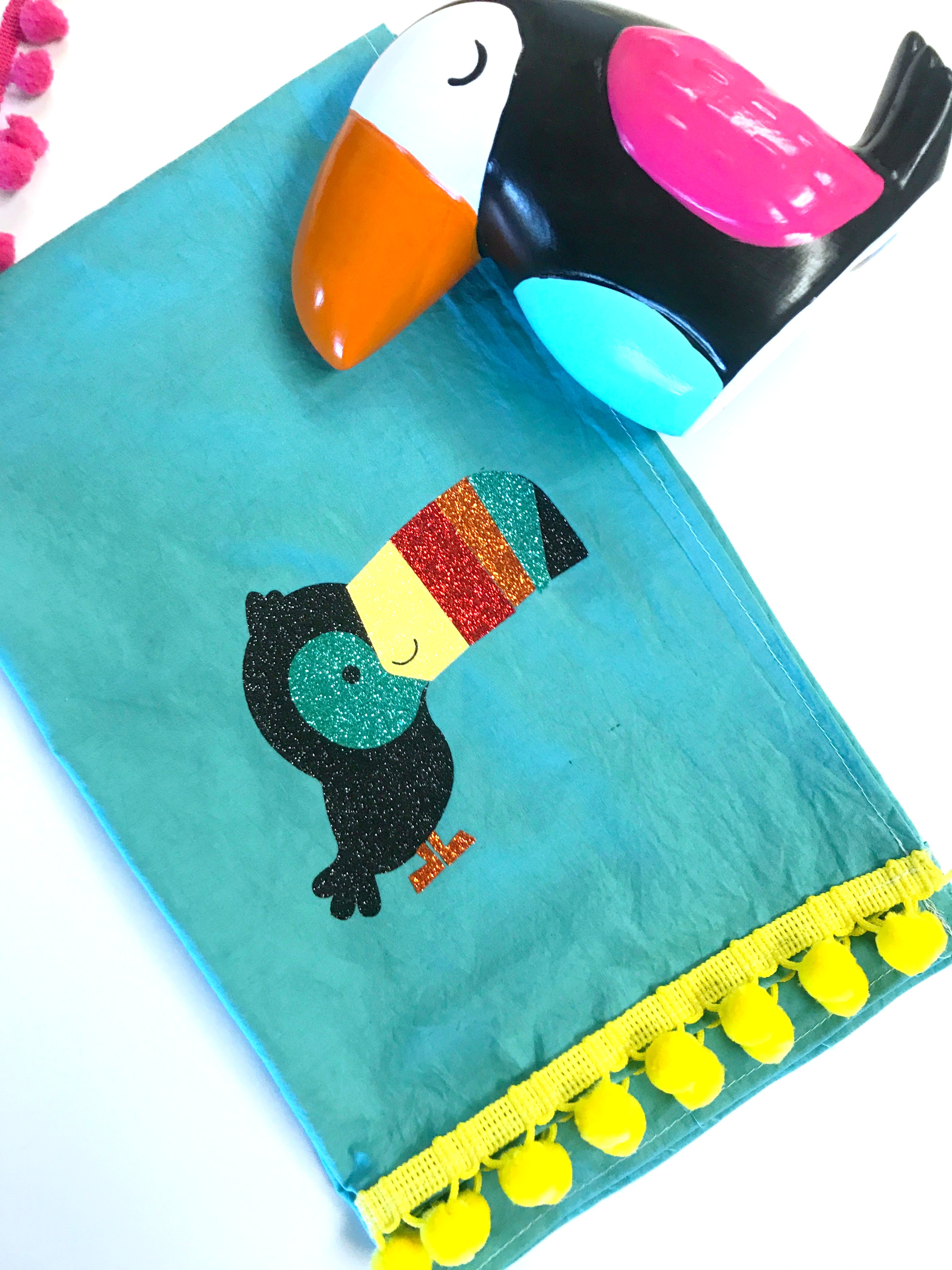 The finished towel in my kitchen!
Happy Crafting!
-Connie Wilson
Recent Posts
Hey everyone,is Starla with ExpressionsVinyl.com. We are going to make a some cute wooden carrots to …

Hey Everyone, Easter will be here soon. We want to show you what we have been working on here at&nbs …

Hey its Starla with ExpressionsVinyl.com and it's March which means...March Madness and sports sport …