We cut A LOT of vinyl. Whether it's glitter adhesive vinyl cut settings or for Matte Black HTV, look here for the cut settings of your Silhouette Cameo or Cricut machine. Below you'll find the machine settings we use right here at Expressions Vinyl. These are a good place for you to start.
Keep in mind that minor variations in machines and batches of vinyl may cause you to need to tweak your settings a bit. It's always best to check the chart under your machine for the type of vinyl you are cutting then refer to the settings next to it.
**Settings may vary by machine or batch of vinyl. Speed may change depending on the intricacy of the cutting as well.**
**We have added a new Silhouette Cameo Chart. This chart is for machines that are using the latest software update, which is version 3. The settings in the chart are what has worked for us on our machines. As there are too many variables to take into account, these are just basic guidelines. Please be sure to test your cut settings before beginning on your project. Expressions Vinyl is not responsible for any damages to vinyl or machines.**
Charts are now images if you want to pin them!
Cricut Cut Setting Charts (Click to Expand)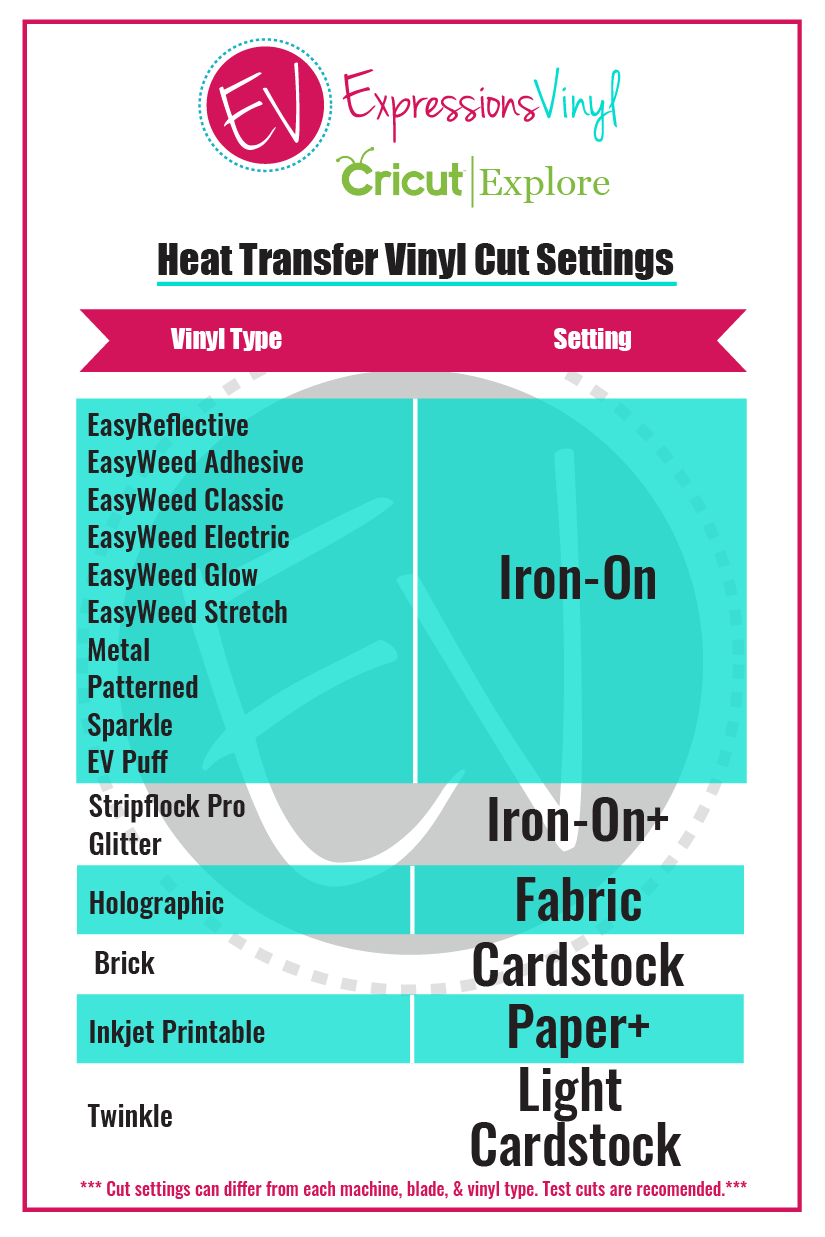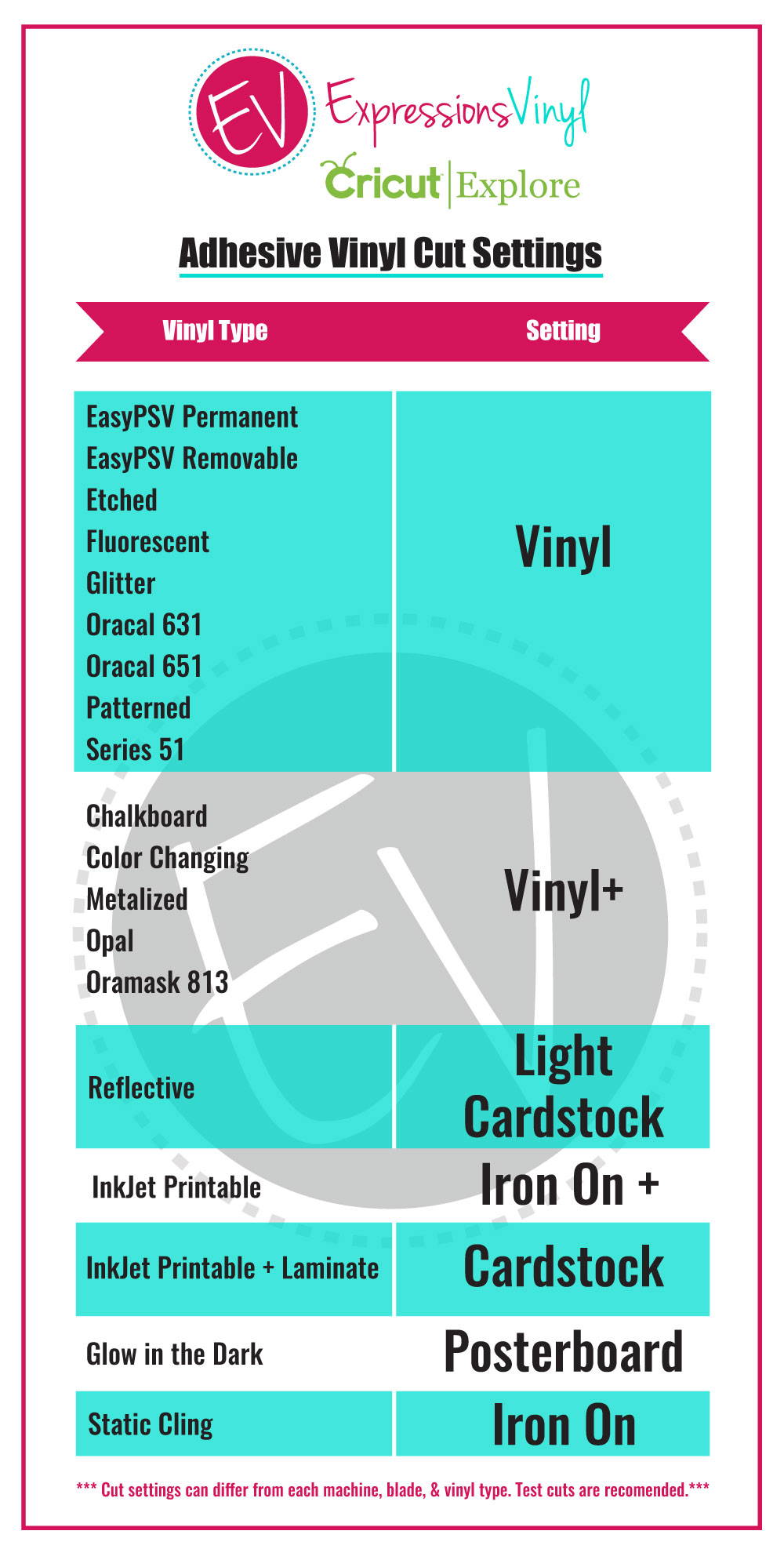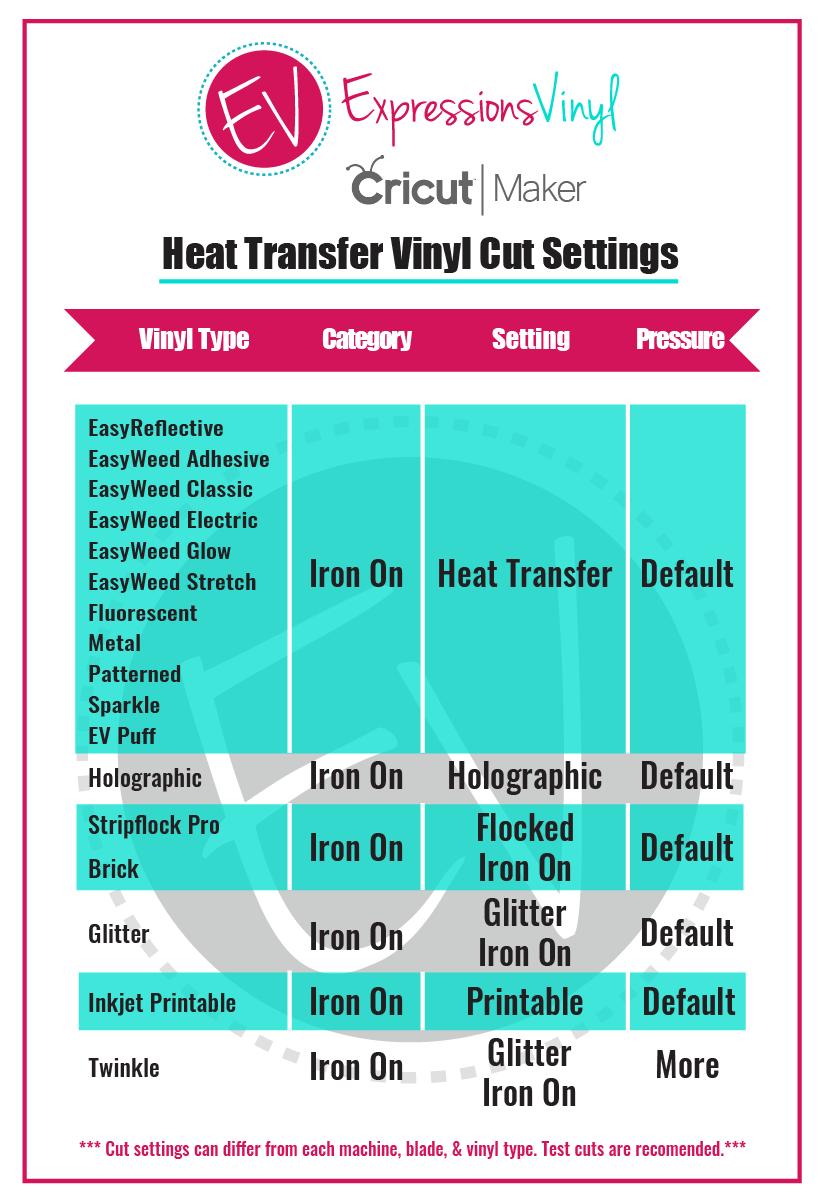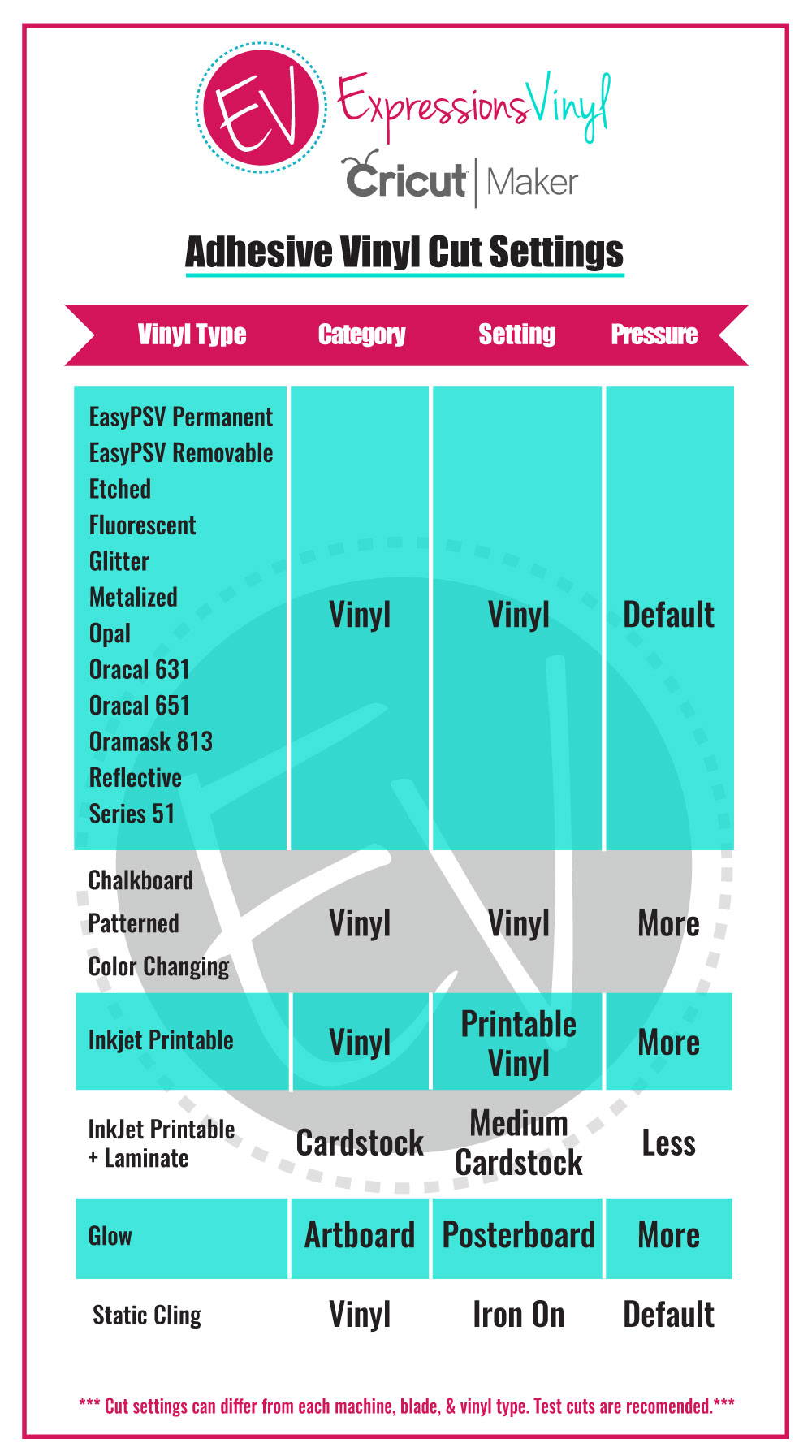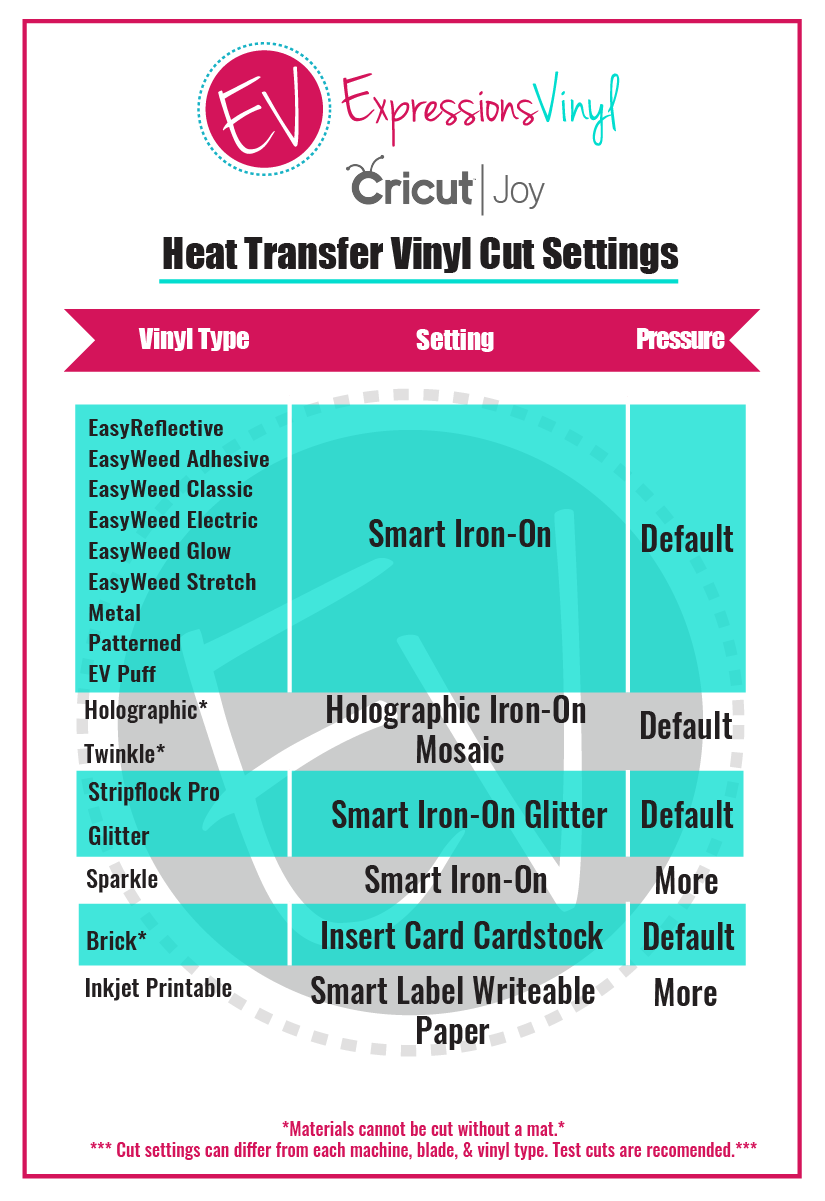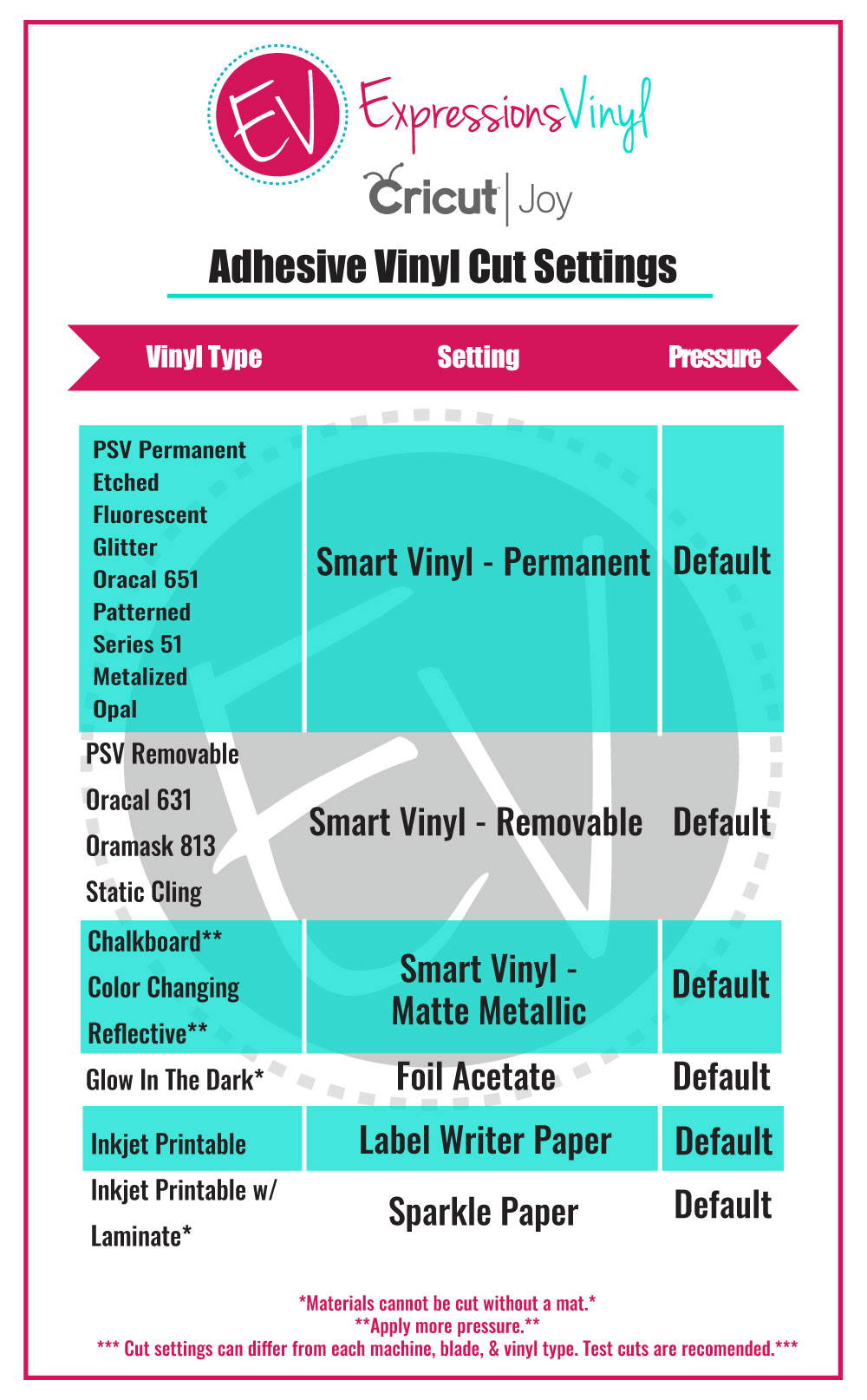 Silhouette Cut Setting Charts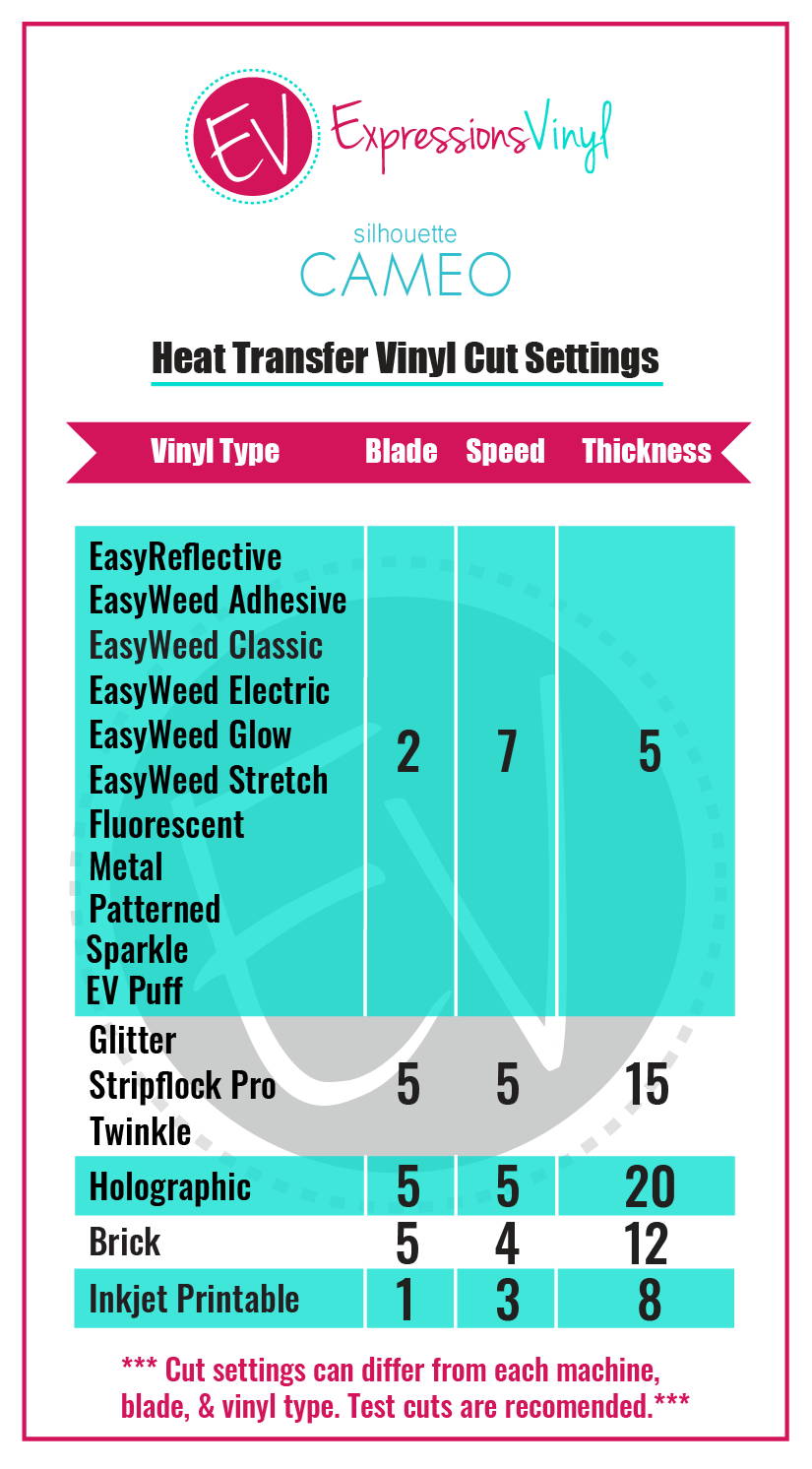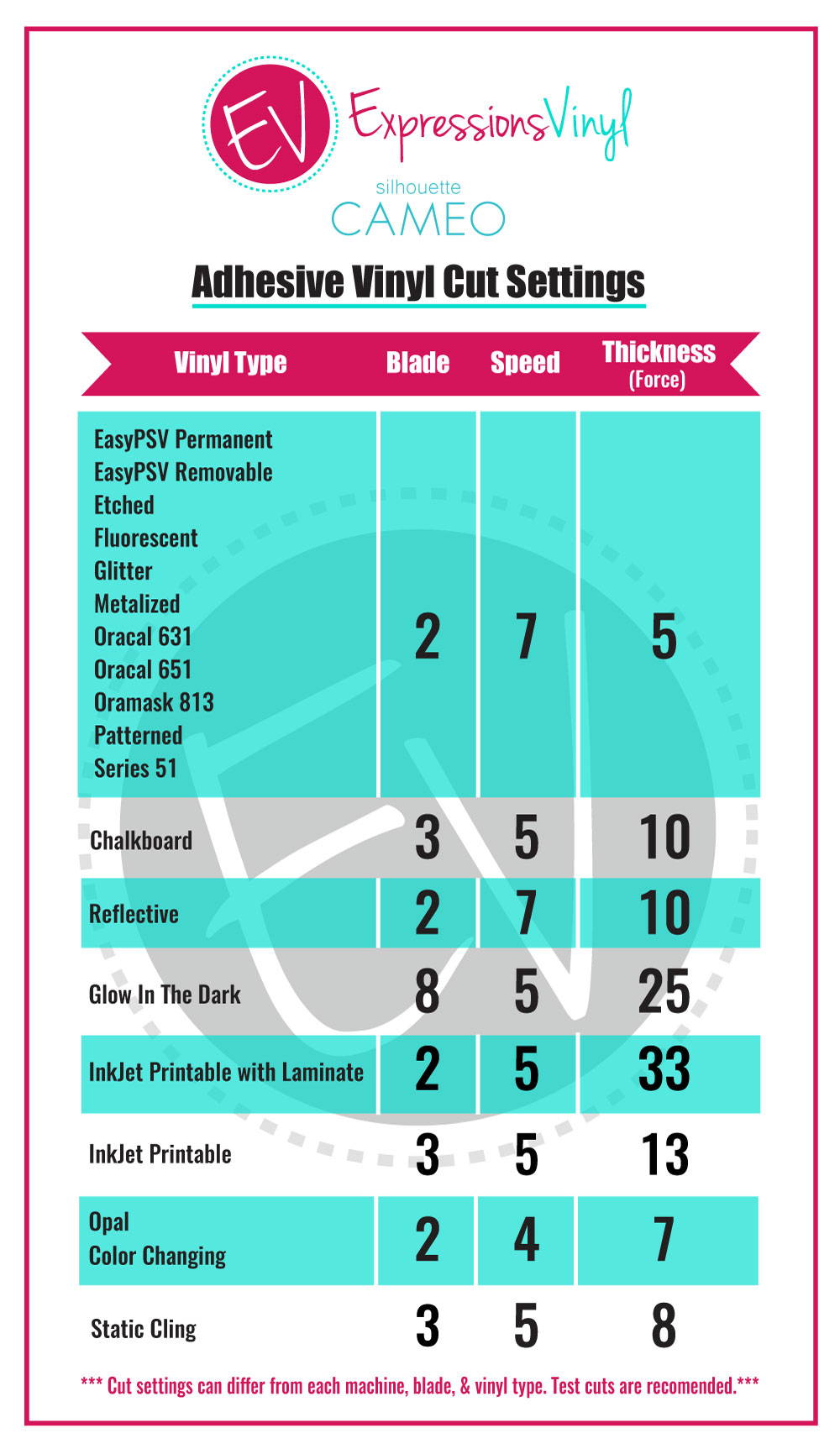 (HTV) Heat Settings Chart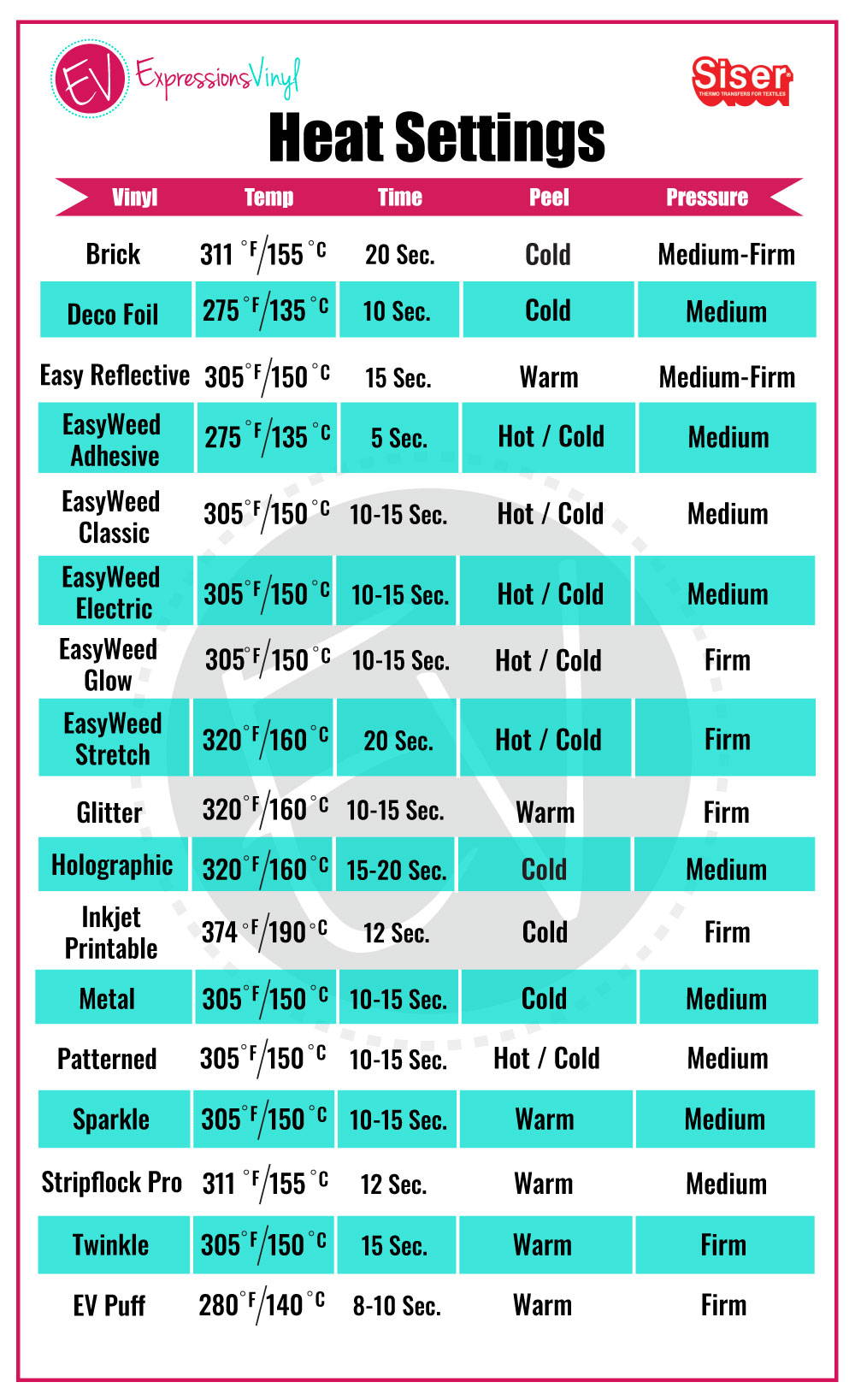 Vinyl Sizing & Application Chart