Using Patterned Heat Transfer Vinyl
Expressions Vinyl has some great beginner 'How-To' videos that can step you through everything you need to know to apply both adhesive and heat transfer vinyls. You can find all of our videos HERE, but in the meantime, here's a rundown on the basics of using patterned heat transfer vinyl!
Patterned Heat Transfer Vinyl Application Steps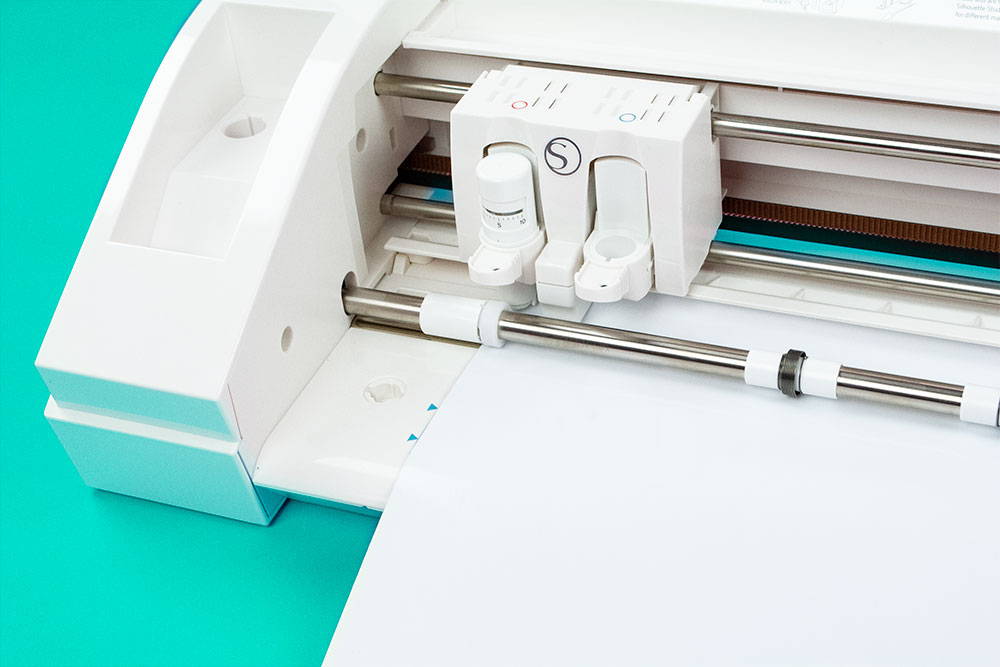 Step 1: Mirror and Cut Your Design
After you have selected your design, you will want to make sure to flip or mirror your image before cutting. Since you are going to be placing it face down on your fabric to iron, if it is not mirrored, your design will be backwards. When you're ready, cut out your design.

*Our patterned heat transfer comes with a carrier sheet already attached, unlike other manufacturer. This way you can treat it like any other HTV while cutting!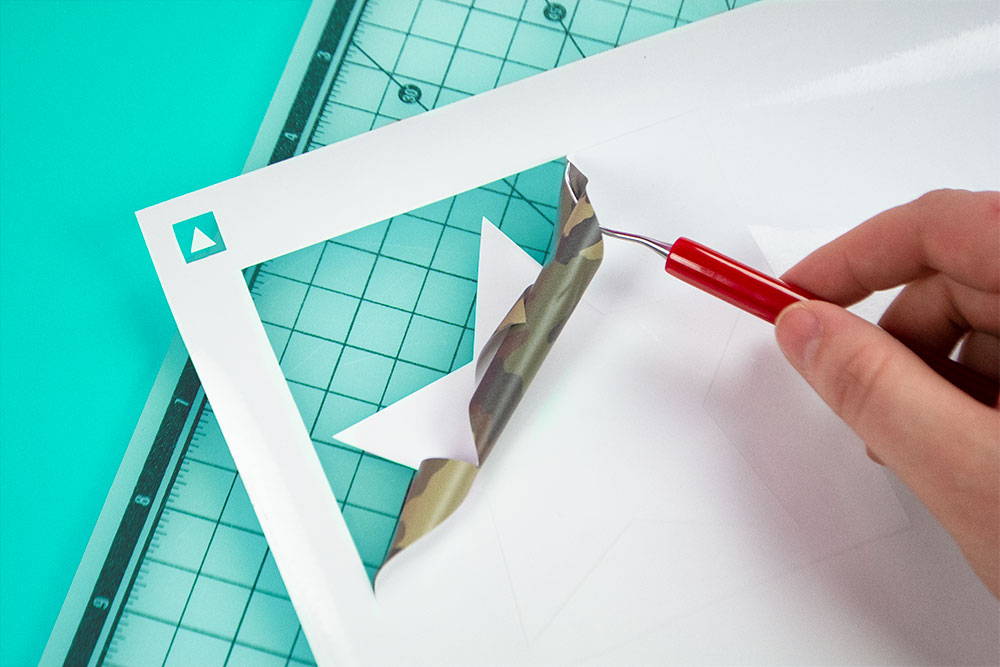 Step 2: Weed Out Excess Vinyl
You can cut your design by hand or use a craft cutter. After your design is all cut, remove the excess vinyl from around your image/lettering (this is called weeding).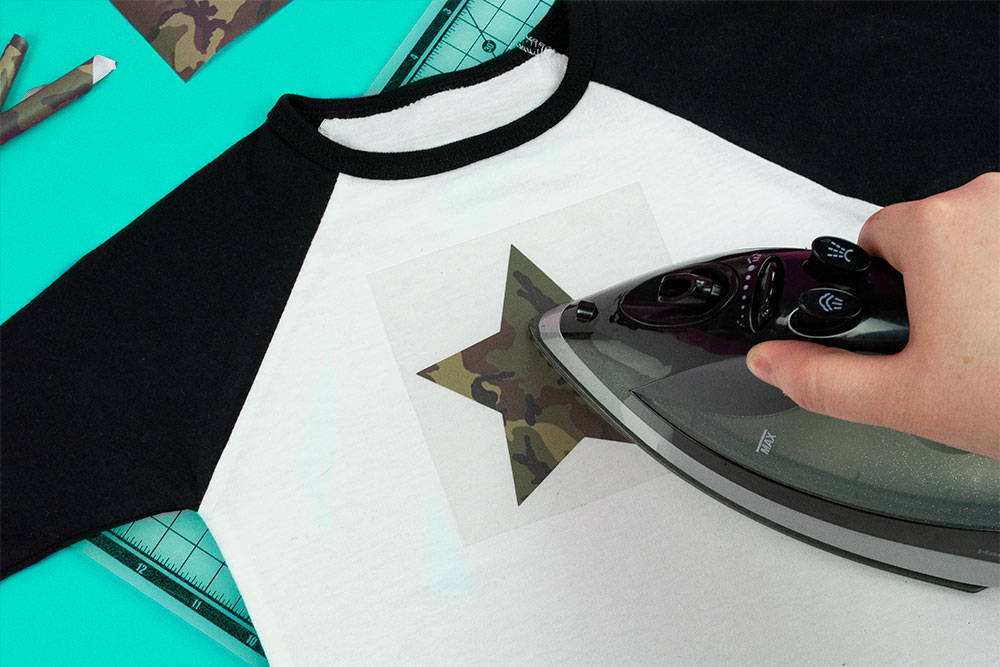 Step 3: Adhere Vinyl To Your Surface
Every type of Heat Transfer Vinyl has its own recommended press time, temperature, and pressure settings (see our Machine Settings Page). Here are our recommended settings for patterned HTV:
305°F/150°C

Medium Pressure

10-15 Sec. Press Time

Hot or Cold Peel
And remember, hotter is NOT always better, if you apply too much heat the adhesive on the vinyl can scorch and cause it to not adhere properly...plus, higher temperatures increase your risk of burning the fabric.

Step 4: Remove the Carrier Sheet from the Vinyl
Our patterned heat transfer can be peeled hot or cold!
"Peeling" refers to the removal of the clear carrier sheet, and whether you can do this directly after pressing (hot peel) or if you need to wait until it has fully cooled and the adhesive has had time to set (cold peel). Luckily with our patterned htv, you don't have to be patient. We invite you to pull that carrier sheet right off and admire your beautiful creation immediately!
Patterned HTV Project Inspiration
Tips & Tricks For Using Heat Transfer Vinyl
Our heat transfer makes weeding a breeze, but if you're ever struggling, we also recommend purchasing a weeding tool...it really is almost a necessity if you don't want to rip your hair out by the end of an intricate project, and it works great for both heat transfer and adhesive vinyls.


Our patterned HTV cannot be layered on, the ink is not compatible with the adhesive so anything on top of the patterned vinyl will peel up after washing. It CAN be layered ON TOP of regular EasyWeed HTV.


The clear carrier sheet will keep your fabric protected if you are only doing one layer of vinyl, but it is strongly recommended you purchase a reusable sheet of mulit-use paper if you plan on layering the vinyl. Also, after pressing for the full recommended time, if you remove the carrier sheet and press the vinyl for 1-2 seconds (with the paper on top of the vinyl) it will help set the vinyl to the fabric.



You do NOT need a heat press, a traditional home iron will work perfectly. Your cotton-blend setting will typically put you in the ideal temperature range, remember that hotter does not equal better adhesion. The key to lasting application is PRESSURE! An ironing board has too much give in it to provide adequate pressure during application.