Hey Everyone, are you already for the 4th of July? We are here at ExpressionsVinyl.com and we have some fun projects to help out out with what to make for your 4th of July Home Decor, Bbq, and Parties.
Lets Start off with the fun patterns we offer that you will want to use. And we have them in both Heat Transfer Vinyl (Iron on or HTV) and Adhesive. So let the imagination run wild.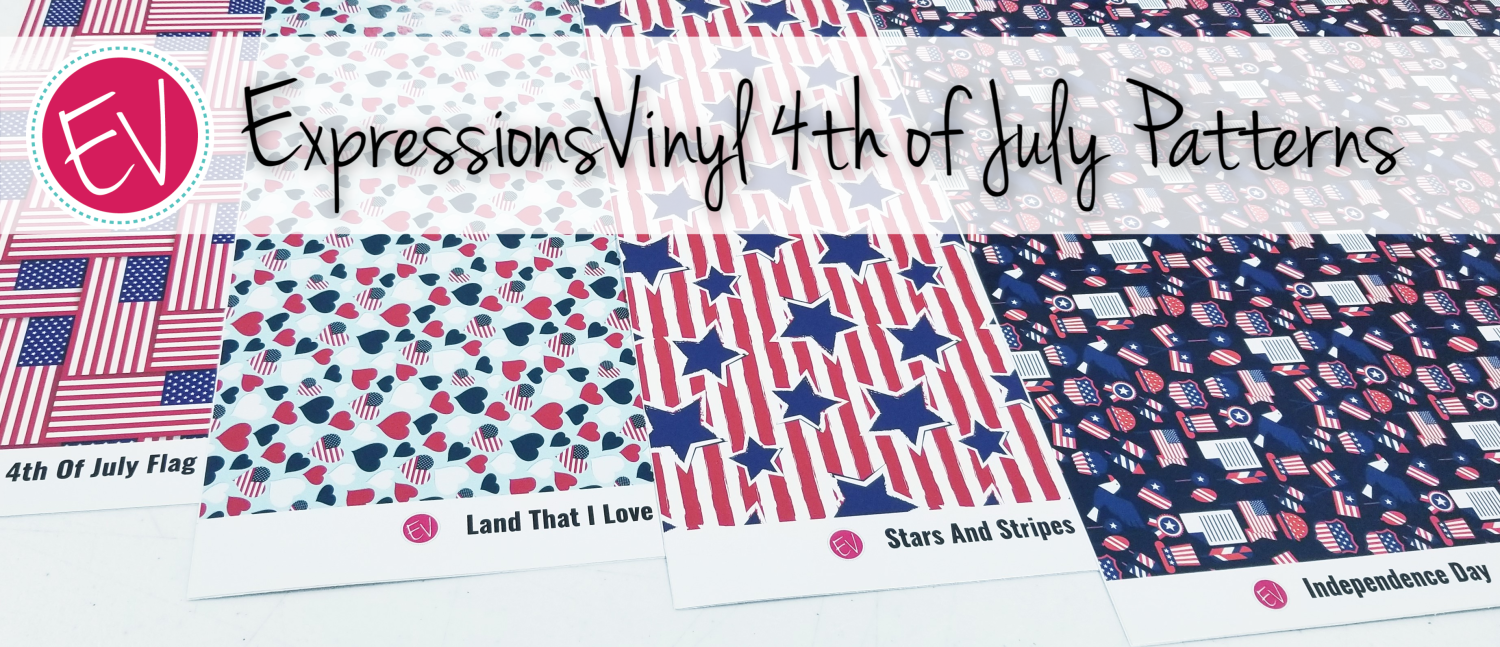 Pick up your Patterns in HTV and Adhesive on ExpressionsVinyl.com.
You can also throw in some of our other favorite Red and Blue Patterns, not under the 4th of July Category, but they look just as good for 4th of July, so here is the runner-ups.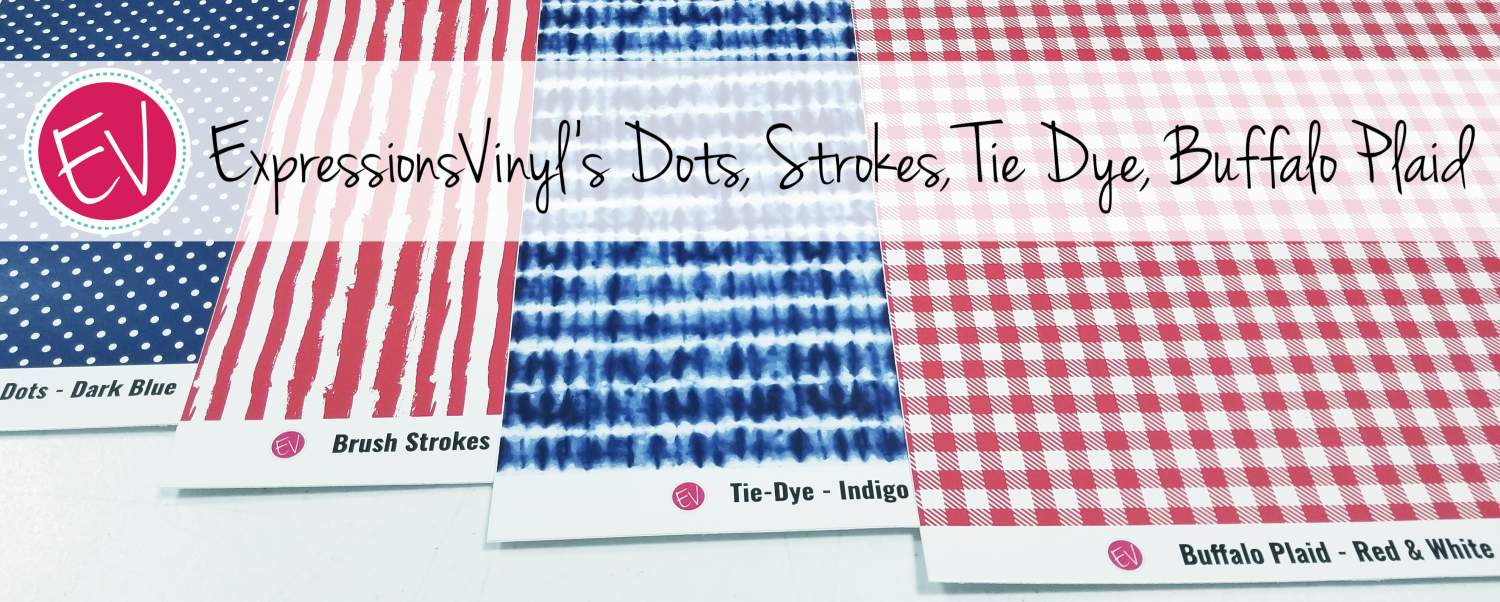 So be sure too check out all the fun Patterns for your 4th of July Shirts and Projects
The projects we have been working on are super fun, so lets dive into those for you.
Heat Transfer Vinylis probably the most popluar when it comes to 4th of July, we see so many Family shirts, 4th Shirts, USA, and Kitchen accents and decor like this cute Towel than JoAnn designed up.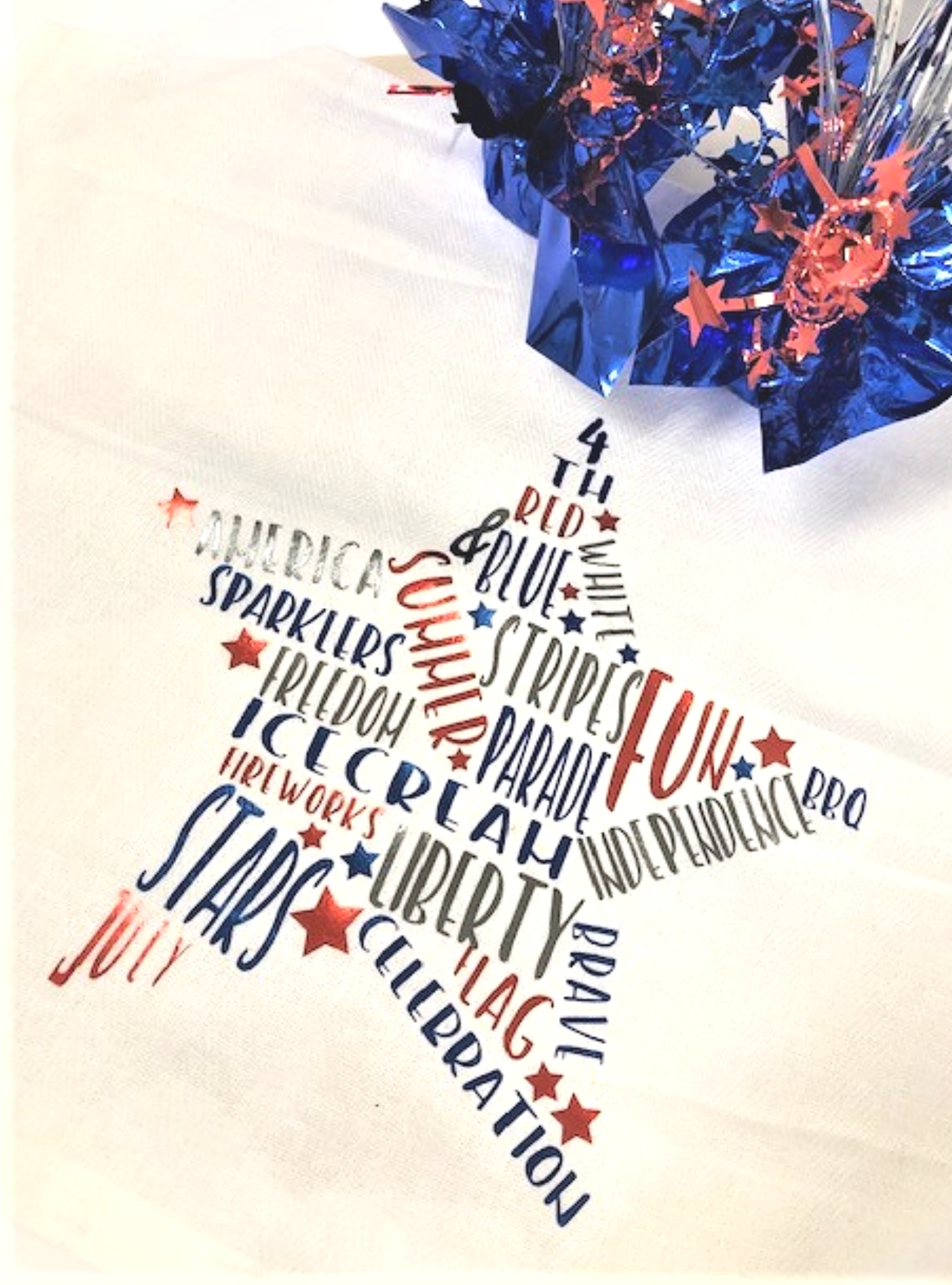 Vinyl:
~Easyweed Electric Blue, Red, and Tungsten
Images/Fonts:
~ July Star Word Art on Etsy.com
Super cute cut file and Decoration for your kitchen and she put this on a Tea Towel from IKEA, but you can use any kind you would like.
Then you need a little decor outside to show your Patriotic Pride, so why not show case a Placemat in your Garden....Yep, you read right,a table Placemat turned into a Garden Flag, that means no sewing!!!
All ya need is a placemat and some HTV. Check it out and here is what ya need to do that.
Vinyl:
~Easyweed Electric Blue and Yellow
Images/Fonts:
~Fireworks Display Sign SIL ID# 270085
Supplies:
~ Any fun Ready-made Placemat
~ Garden Flag Stand (Amazon)
We also have made some cute projects with Adhesive Vinyl in different types.
JoAnn decided to make a fun Chalkboard sign using Oracal 631 Vinyl as a stencil and some regular Chalk. She also used the Deco Foils+Mod Podge to add a fun pop of color to the wooden Stars.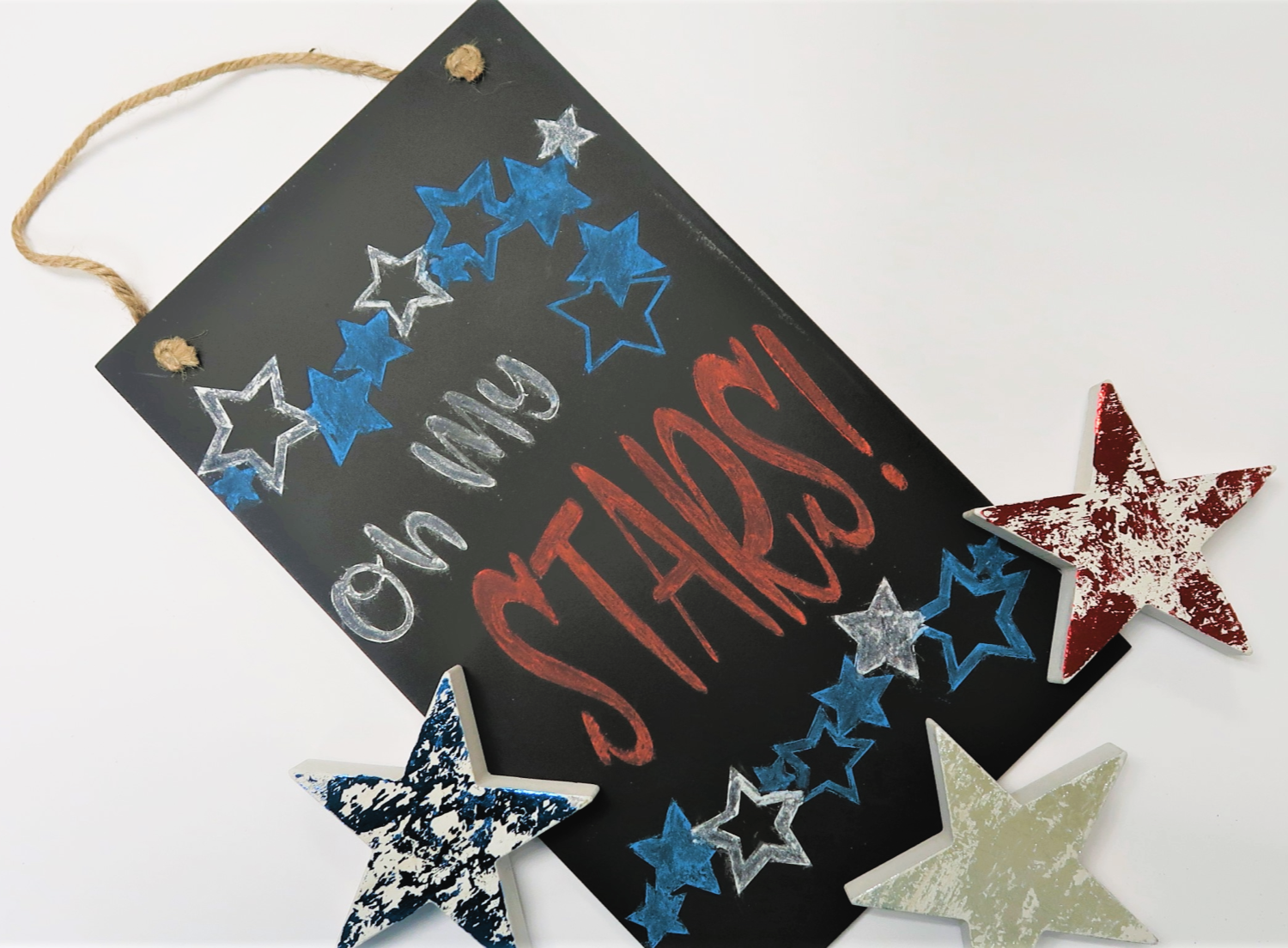 Here is what you will need:
Vinyl:
~Deco Foil Ocean Blue, and Red
Images:
Supplies:
~Chalk and Holder and Wooden Stars (Target)
~Chalkboard (Michaels)
And for that traditional 4th of July Picnic or BBQ, you always need to pair your burgers and hot dogs with Chips, so create a fun center piece with 3 sizes of Prinkles, some patriotic firework (Baloon weights), and your favorite patterned Vinyl and you are ready to create a fun project. Check out what ya need here!
And once the Pringles are gone, you have a fun display for more treats or whatever you want.
~Vinyl:
Patterned Adhesive Vinyl(Independence Day, Dots Dark Blue, and Red Brush Stroke)
~Supplies:
3 Sizes of Pringles
Acrylic Paint
Patriotic Balloon weights
Ribbon and Hot Glue
So what do you guys think? Are you going to try any of these fun projects for yourself? Watch the videos too for the whole process. Thanks for stopping by and have a Great 4th of July.

Recent Posts
It's our first Mystery Project Box of the new year, and we are so excited t …

What are the Holiday's without crafts? Some say it is not a holiday at all! We just migh …