Have you ever wanted to personalize your home decor but weren't quite sure what to do? I have the perfect idea for you!
What you will need:
Pillow - Can be purchased at your local department or home store. I got this one at Kohl's. You'll want to make sure that it is a fabric you will be able to iron your design onto. It's won't work with an extremely textured pillow.
Markers - You can use any type of fabric marker. These are the ones that I used: DecoFabric by Marvy, Stained by Sharpie (my favorite), Metallic Silver Sharpie, Sharpie Paint
Heat Transfer Vinyl - Black Siser Easyweed (Or whatever color works best with your project.)
White or Cream Fabric
Heat n Bond or Wonder Under - This is used to adhere the pumpkin to the pillow.
Image - Choose whatever image you would like. For this one I found a coloring page on Google to use. Silhouette Store or Cricut Design Space would have fun images to use as well.
Once you have all of these you are ready to go.
Add your design to Silhouette Studio or Cricut Design Space and change it to the size you are wanting to work with. Once you have it cut you will need to weed it. This may look a little intimidating if you did a coloring page but just turn on a good movie and get started.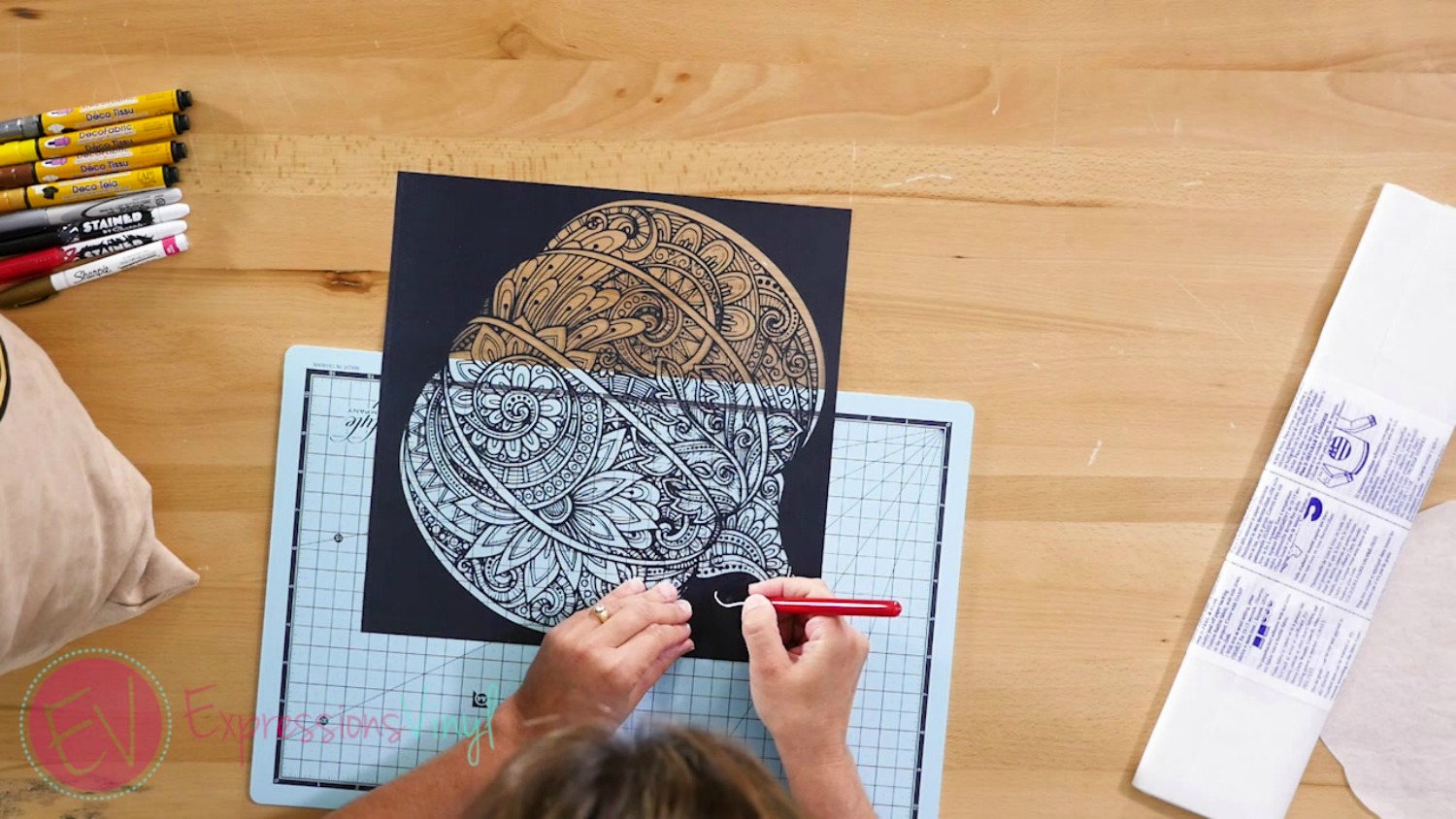 I used the outline of the pumpkin as a stencil and cut a silhouette of the pumpkin from the fabric. Attach the fabric to the pillow with the heat n bond, wonder under, or Easyweed Adhesive. You can add that to the back side of the fabric before you cut it out so that you will not need to cut the outline more than once. (This will allow you to color on the cotton fabric instead of directly on the pillow).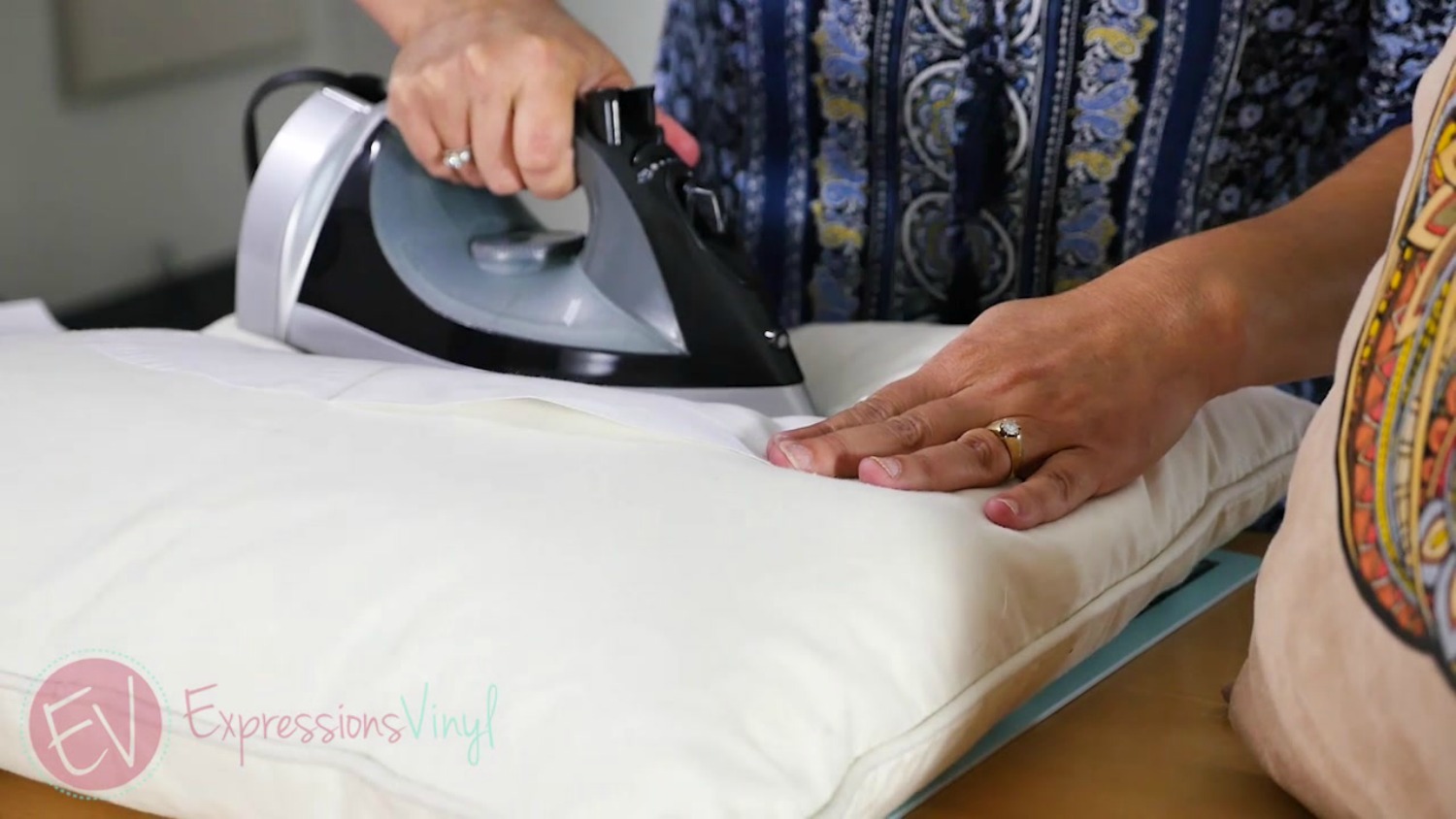 Once you have completed that step then you can apply the heat transfer vinyl on top of the cotton fabric.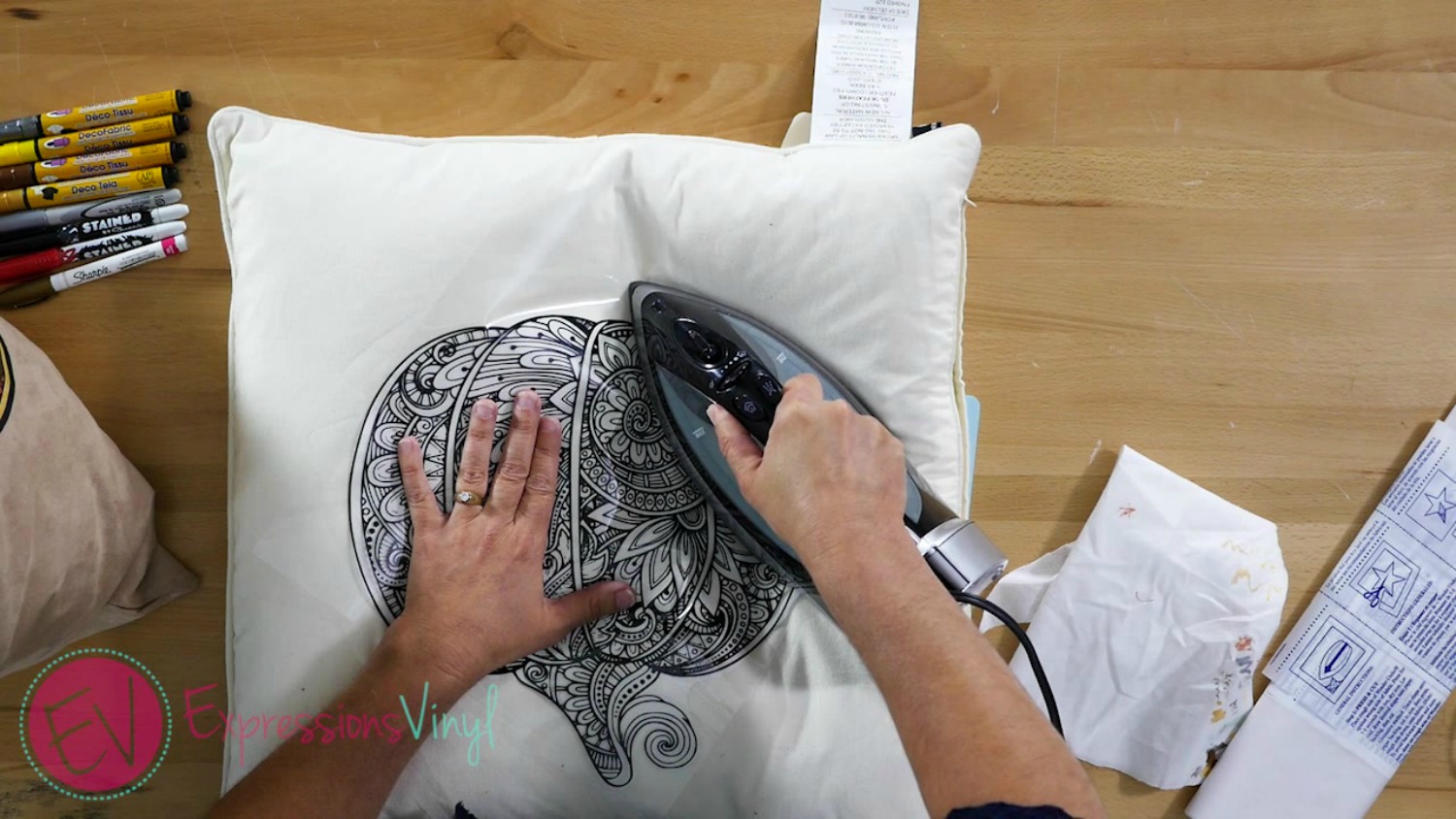 You are now ready to color your project.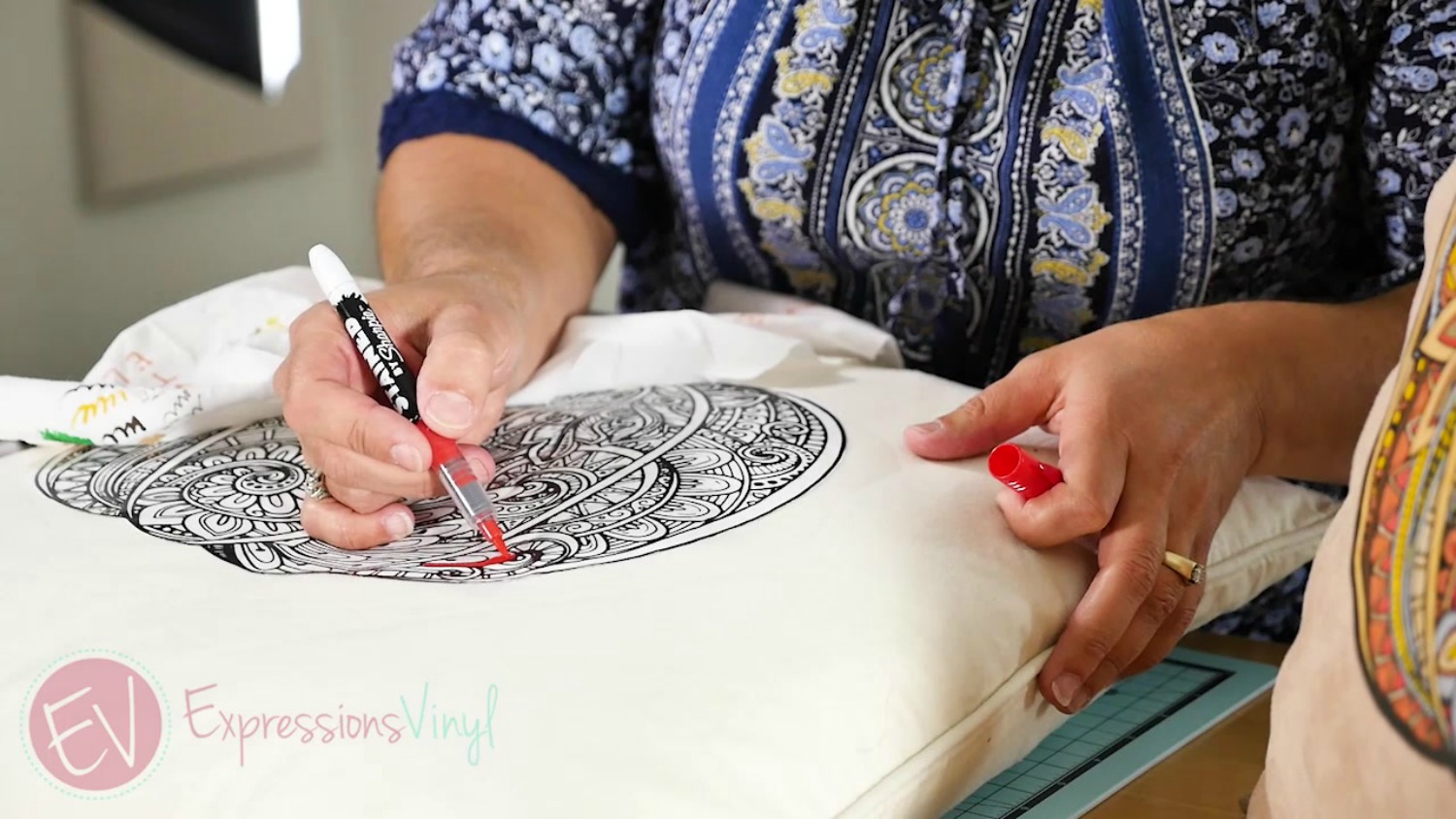 This is where it will really come to life and add that special touch to your home decor.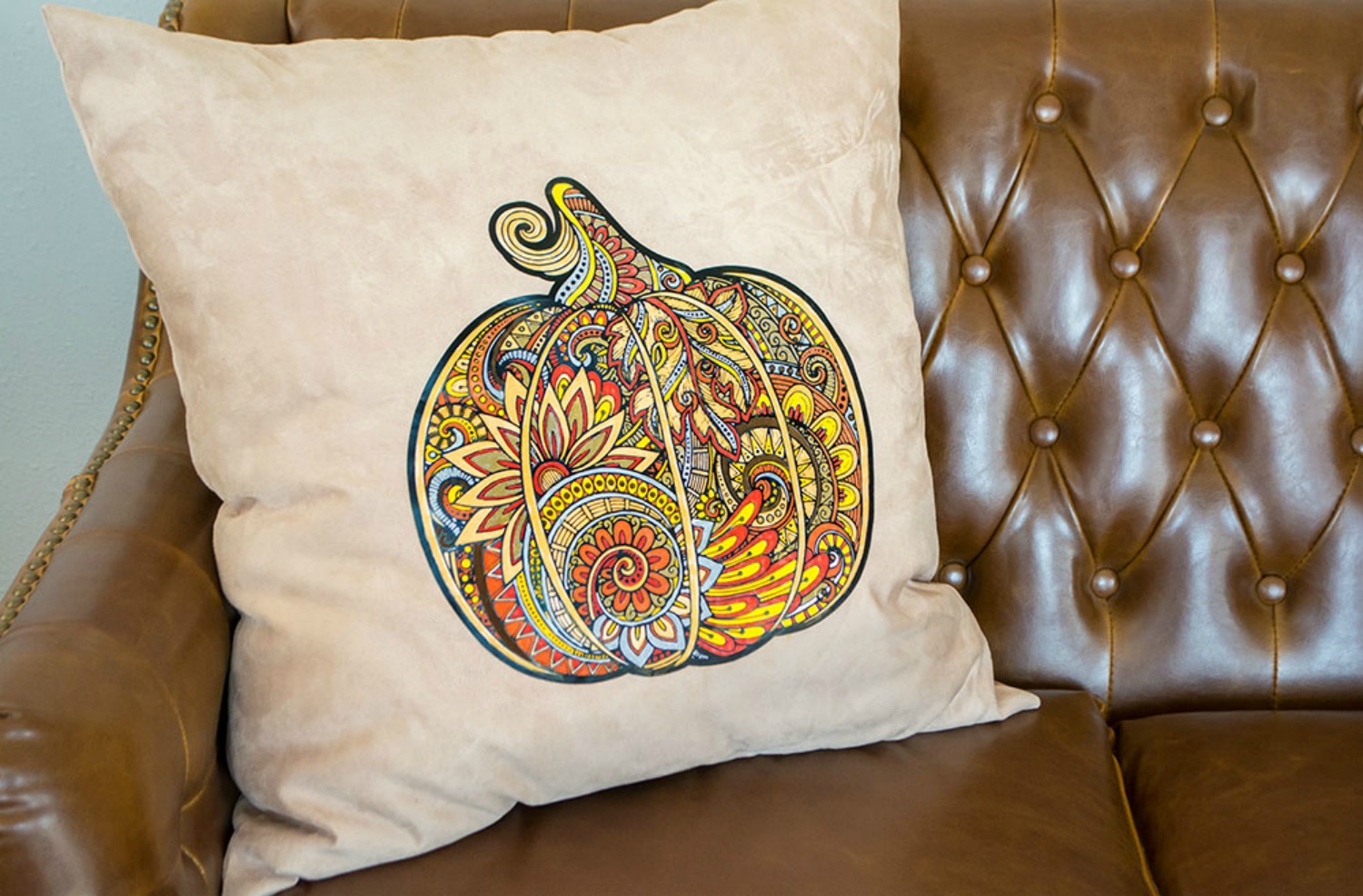 I hope you have as much fun as I did with this project!

Recent Posts
It's May 2021 Mystery Box Time!! Mystery Boxes are so fun for us and we're excited for an …

It's March Mystery Box Time!! We're here to reveal another fun Mystery Box with you. Thi …

It's time for another fun Mystery Box. Jessica will break everything down in this video s …