Hi everyone! It's Mandy here again, from www.SugarBeeCrafts.com - but you probably knew that just by glancing at the project for today. I can't get enough of Glitter Heat Transfer Vinyl!! I know I've done projects with it in the past, but it's so awesome that I want to make more and more.
My niece has a few shirts like "dad's the best" or "my aunt is my bff" and my kids thought she needs a "my cousin's rock" shirt. As a crafter, I love when my kids request for something to be made - I was on it!
I have posted about using Heat Transfer Vinyl before, but let's just go over the steps in case you've never worked with it before. Heat Transfer Vinyl is just that - it's vinyl that transfers to fabric via heat - so it's what you use to make custom shirts and more.
Basics of Heat Transfer:
--MIRROR YOUR IMAGE - this is the most important! Unlike regular vinyl, you cut HTV from the back, so your image needs to be backwards. You do this with the Silhouette software by clicking "Object" then "Transform" then "Flip Horizontally."
--Place your vinyl with the shiny side down - the shiny side is a clear sheet that covers the front of the vinyl. You will need to cut on the back of the vinyl.
--If you are using Glitter HTV, I suggest using the "Heat Transfer Material - FLOCKED" setting on your Silhouette.
--After cutting, peel away the negative space. Your cut lines may be hard to see if you used glitter vinyl, but they're there.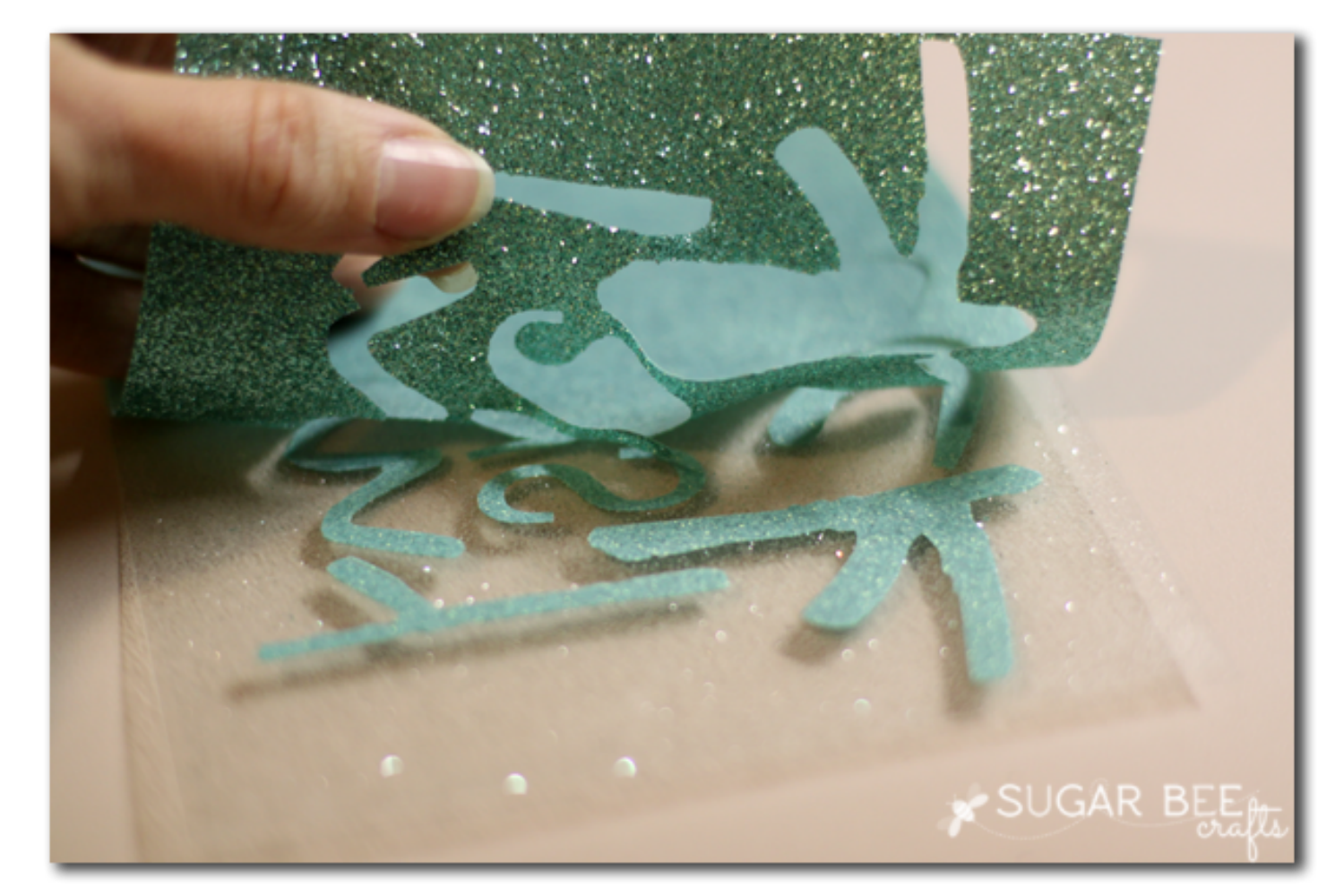 --Your design should be backwards and stuck to the clear cover sheet.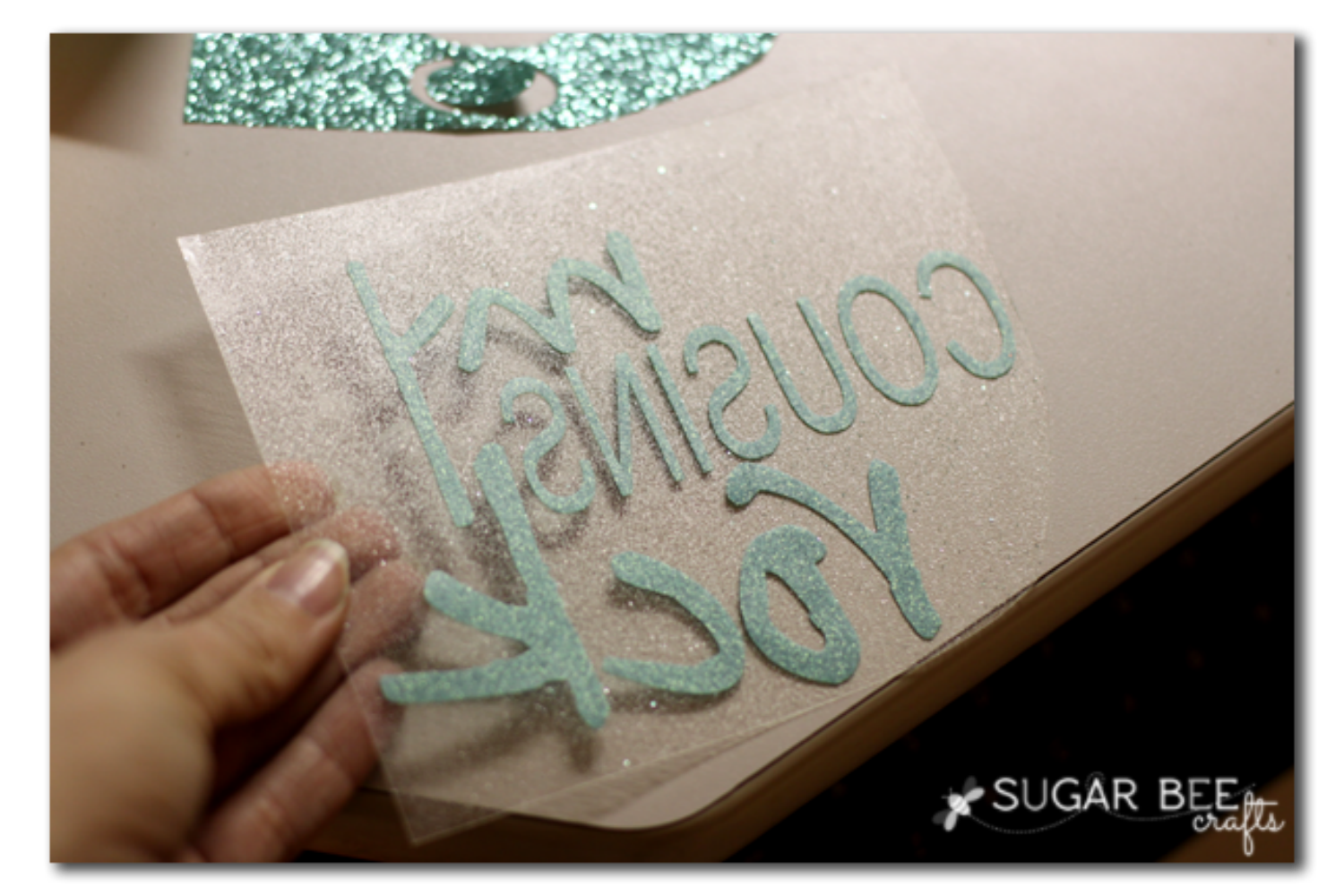 --Flip it over so the vinyl is on your shirt and the clear sheet is up.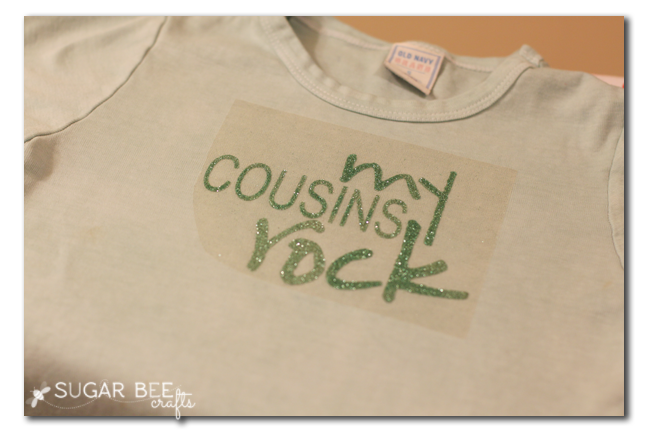 --Press firmly with an iron. You are wanting to heat up and melt the vinyl into the fibers of the t shirt.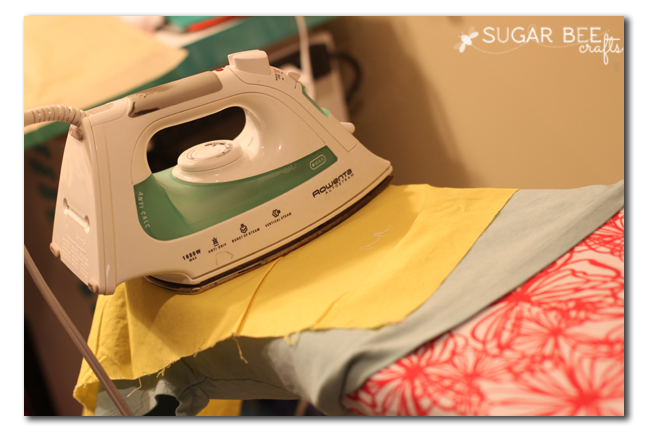 --When done, slowly peel the clear sheet away. This will leave your design attached to the shirt. I like to iron it again just to make sure I have it stuck down enough.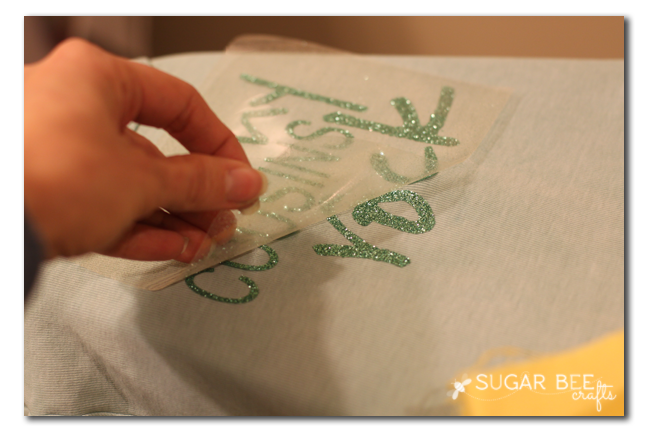 --I like to wash the shirt inside-out when laundering. Enjoy the awesome sparkle of Glitter Vinyl!!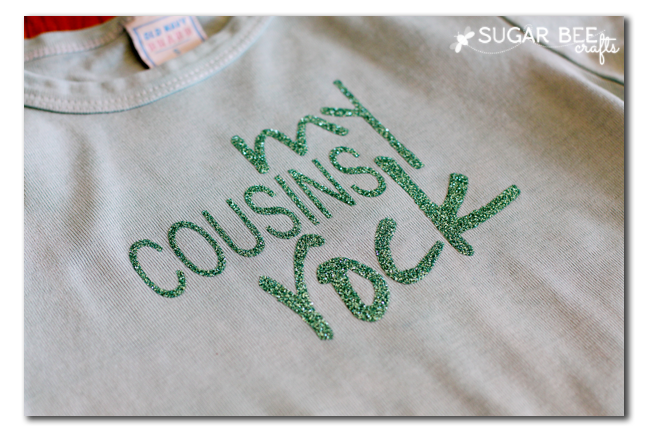 I think she likes it :)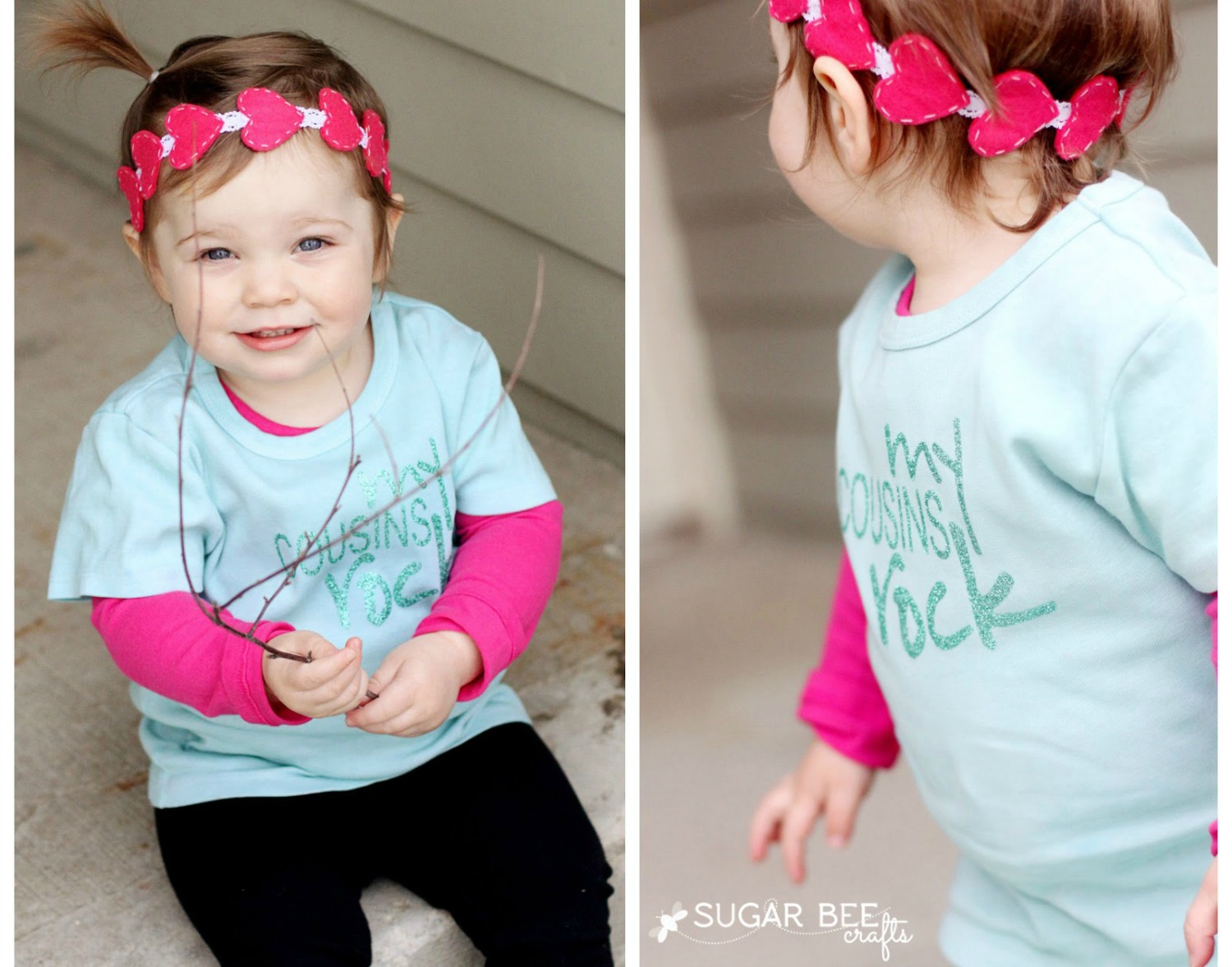 Recent Posts
What are the Holiday's without crafts? Some say it is not a holiday at all! We just mi …

What are the Holiday's without crafts? Some say it is not a holiday at all! We just mi …

What are the Holiday's without crafts? Some say it is not a holiday at all! We just mi …