Hey If you have not tried out ExpressionsVinyl's Oramask Stencil Vinyl, you need to give it a go!
Whether it be on a board, glass for etching, or clothing this stuff is so cool.
Basically it is a waterbased vinyl Film, which is great for seeing all the air bubbles that may be trapped underneath which where there are airbubbles there will most likely be bleeds from your paint.
Today, we are using the Oramask on some old pallet boards, cut down to size (18x24), glued and nail-gunned together and stained.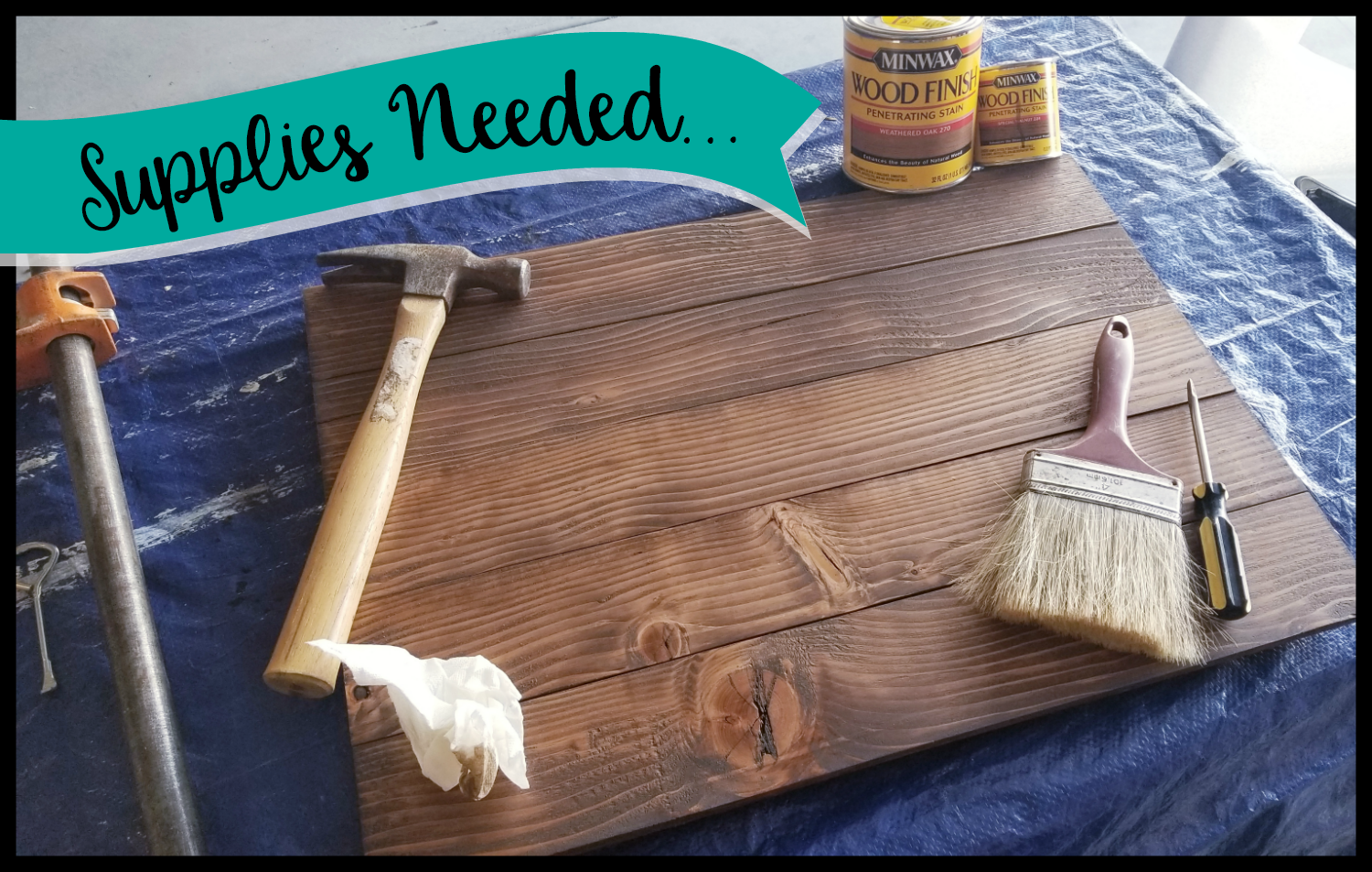 There are a few things that will be preference on supplies so just use what you like to work with. For example I prefer to use paper towels when drying down my stain because I dont have to worry about a saturated dirty towel.

I did a mix on the stains on this board. Starting with the Specail Walnut from Minwax,applying as little as I could then drying right away, then once that was dry (I waited about a day), apply a bit more of the Weathered Oak 270 and letting that sit for about 10-15 minutes before wiping the stain away.
Keep in mind you may want to test this combo on a scrap piece because all wood is different and will react to different stains. This was just pallet boards.
Once it is good and dry go ahead and apply your vinyl stencils to your board with Transfer Tape, I used ExpressionsVinyls Ultra clear Transfer Tape.
Here is what you will need from ExpressionsVinyl.com
and pretty much everything else on the site ;)
and other supplies
Paint
Sandpaper
Sealer (optional)
Start weeding the places that the paint will need to go, and be mindful of the little pieces. With the correct cut settings this weeds like butter, I love it!!!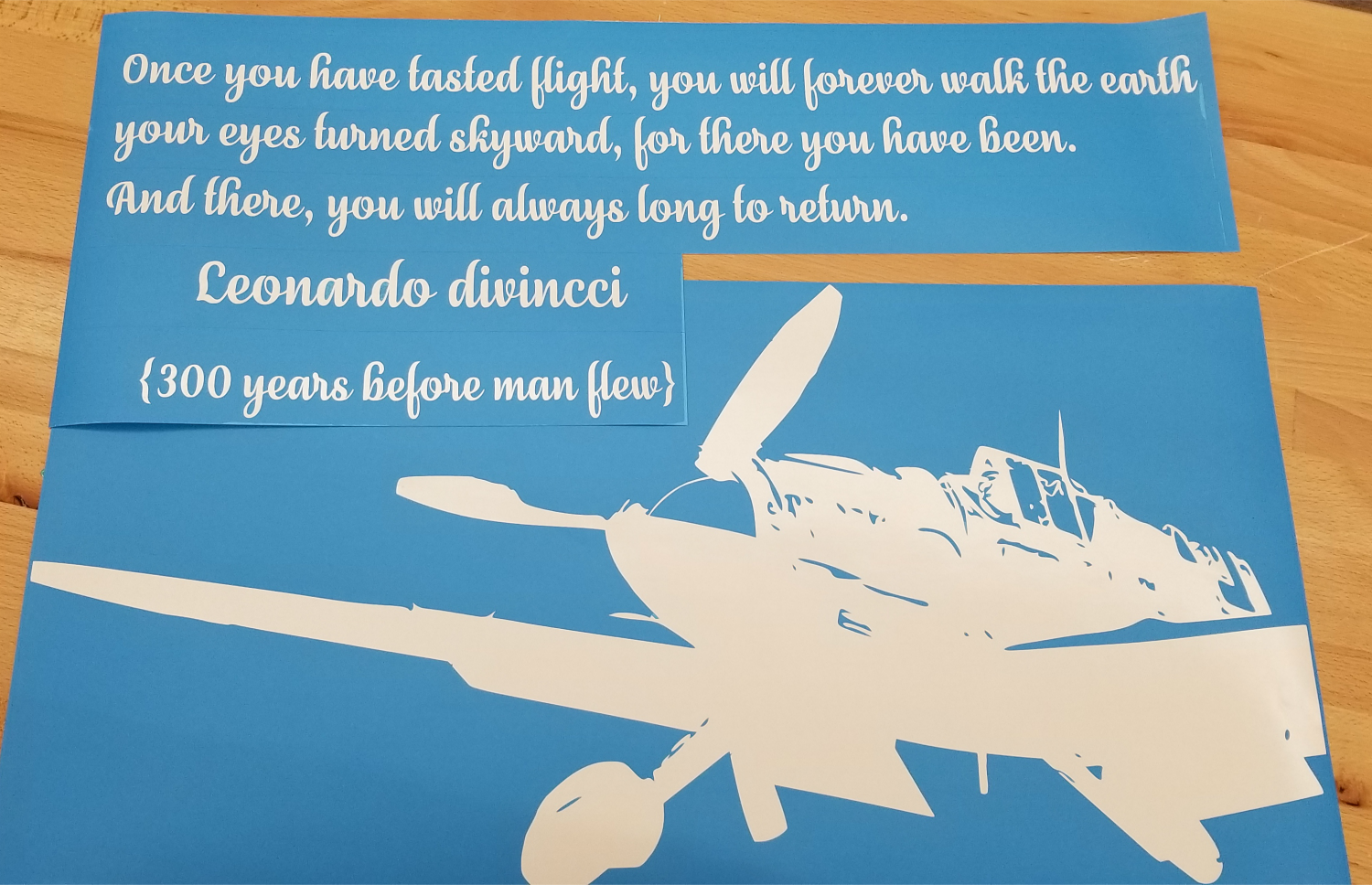 When applying the vinyl to the board and removing the paper carrier sheeet watch for those little bits of vinyl that don't have enought surface area to stay down on the first application, just press back and they will stick.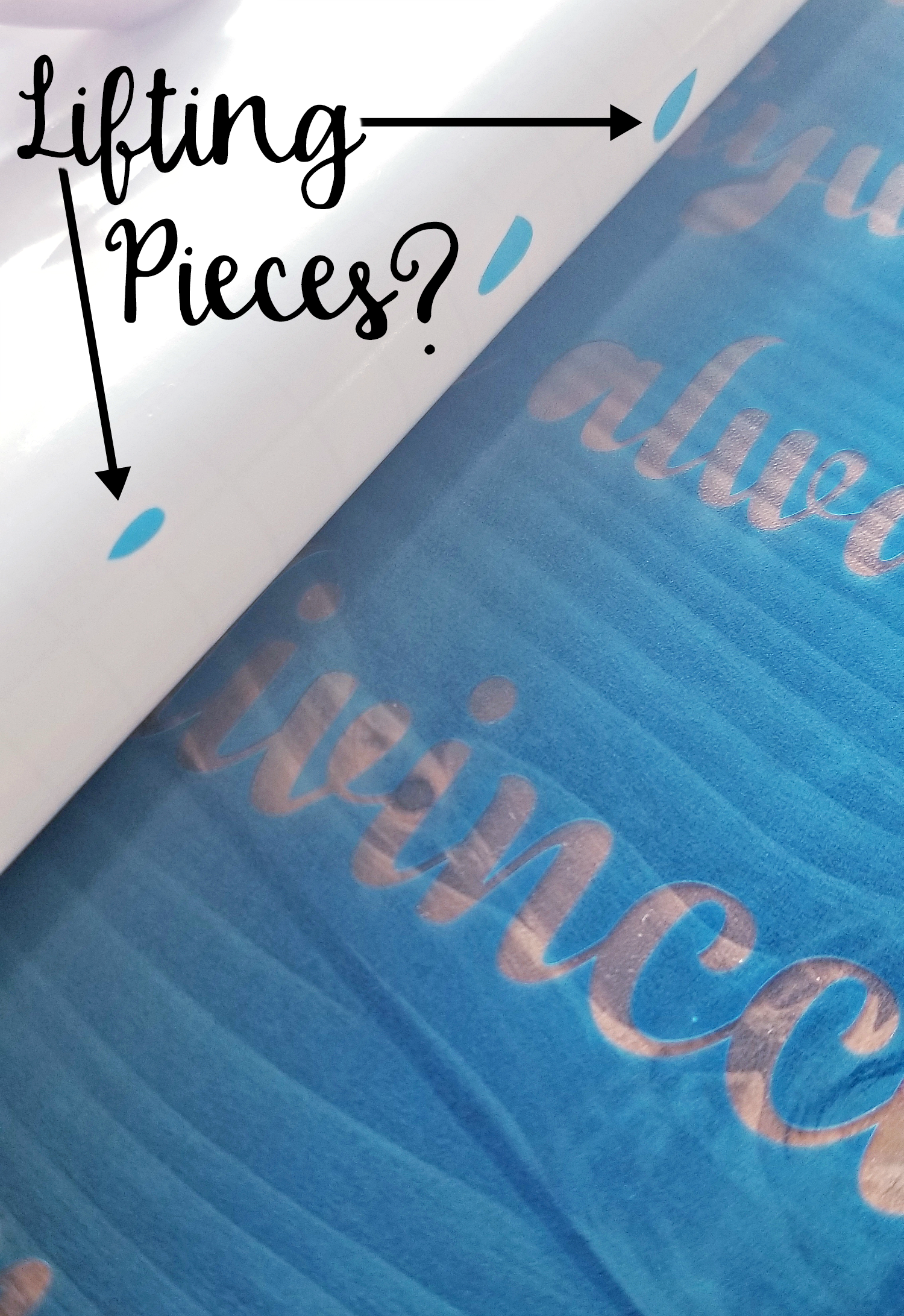 Then simply lay it down on your board giving it a good burnish making sure that it has a good seal.
Air bubbles are not your friends when it comes to stenciling so make sure you have a nice smooth seal.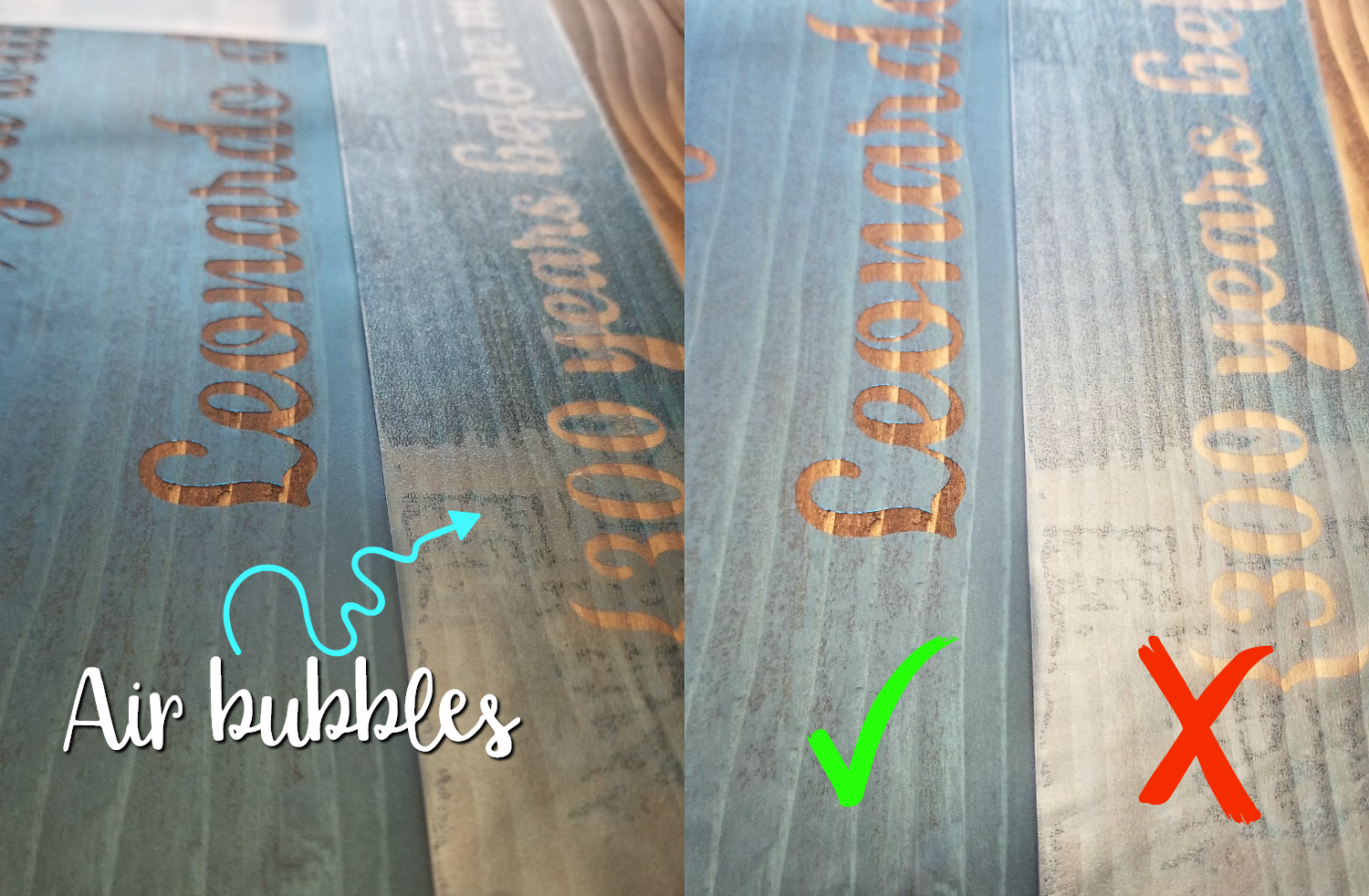 Once it is nice and sealed, use your favorite paint (I love to use Chalkpaint since it is thicker and less likely to bleed).
Another thing to keep in mind when pairing scrap rough pallet board even after it has been sanded and planed, is that the grains are pretty defined so you will get a rougher stenciled look.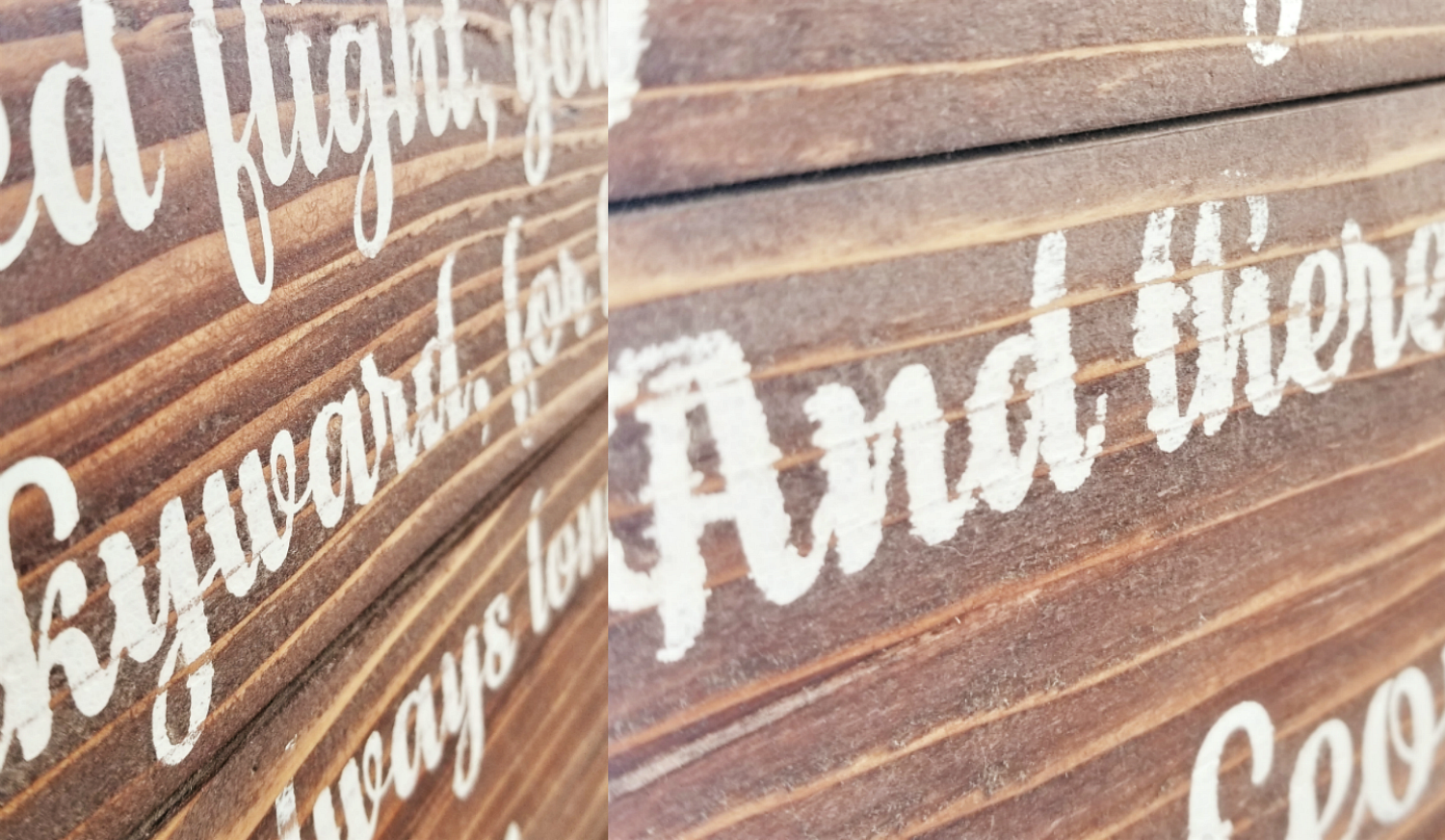 Then remove the vinyl and see your creation "take flight" and finish how you will.
I sanded this down to give it a rustic look and I love how it gave it an old school look.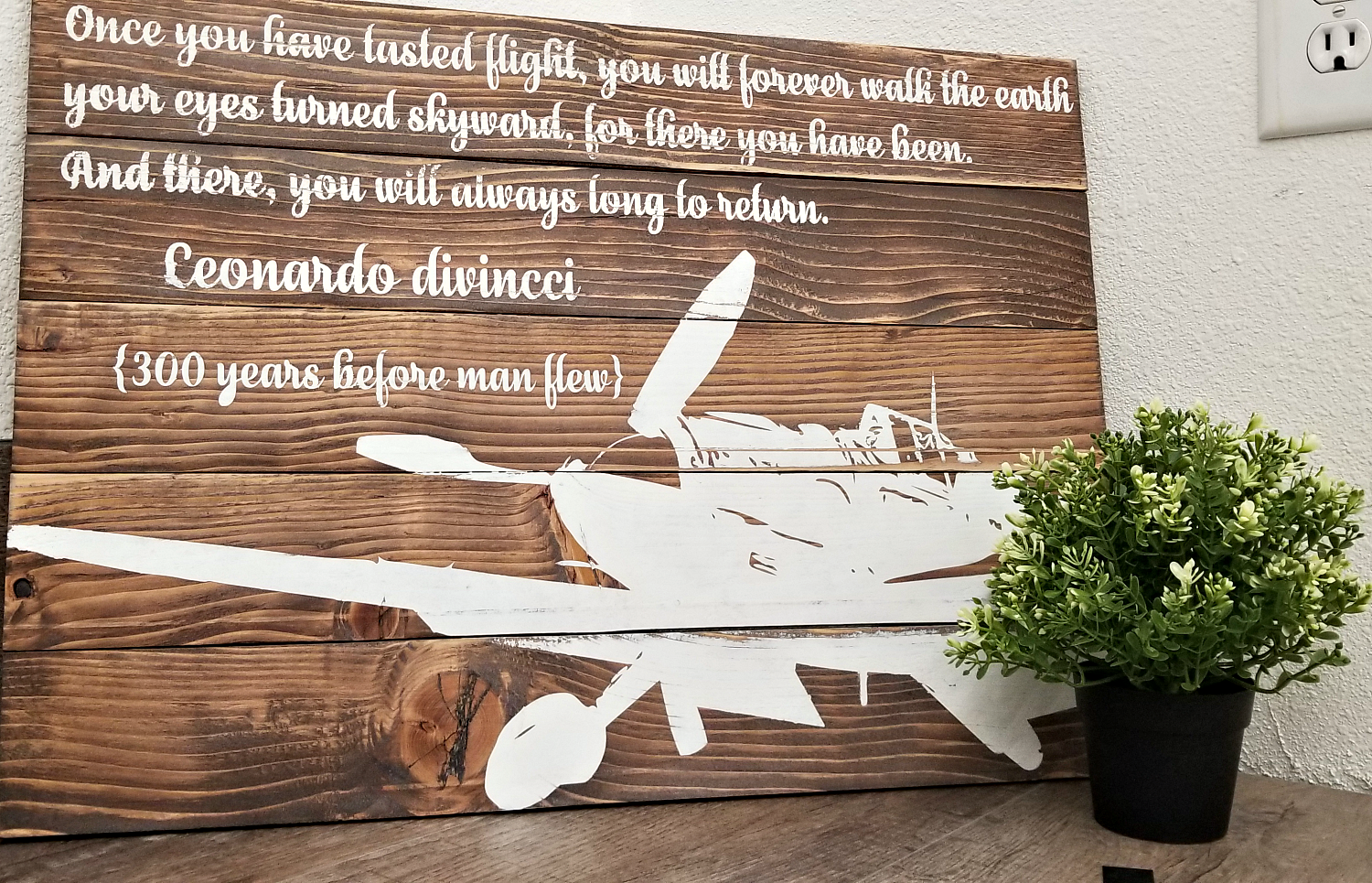 I cant wait to give this to my dad, he loves to fly and does not get to much any more so I thought the quote by Leonardo Divincci.... (and I forgot to capitolize that lol all apart of the crafting right?)
"Once you have tasted flight, you will forever walk the earth, your eyes turned skyward, for there you have been. And there, you will always long to return"
Thanks for checking out our blog, be sure to take a look at all the other fun projects we have been up to and watch for more to come.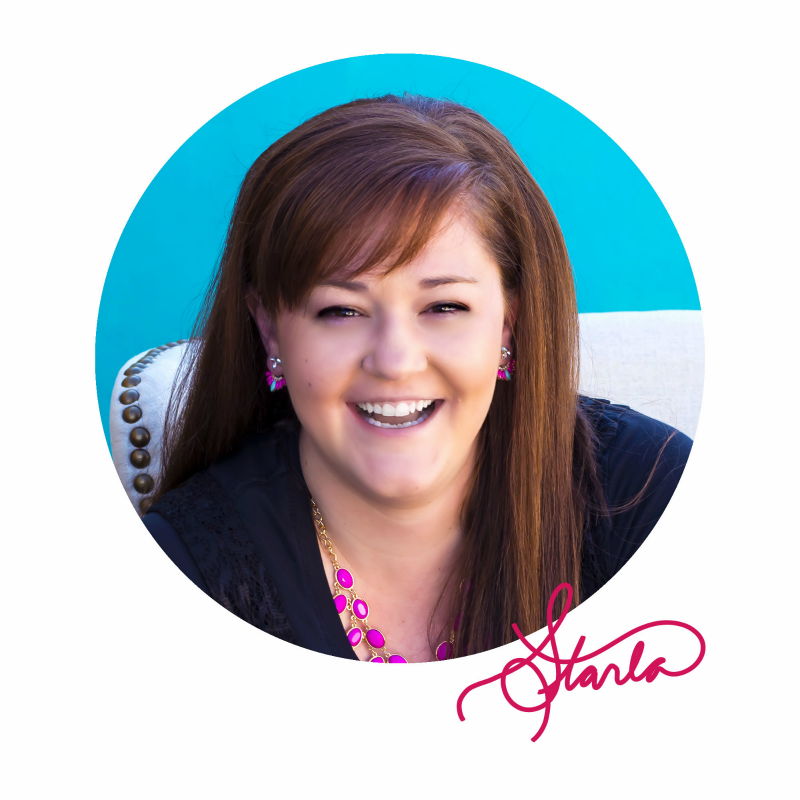 Recent Posts
What are the Holiday's without crafts? Some say it is not a holiday at all! We just mi …

What are the Holiday's without crafts? Some say it is not a holiday at all! We just mi …

What are the Holiday's without crafts? Some say it is not a holiday at all! We just mi …