Once again --it's Jessica from Expressionsvinyl.com, and today I want to talk to you about putting heat transfer vinyl on more than just t-shirts! We've got some fun projects here to help inspire you!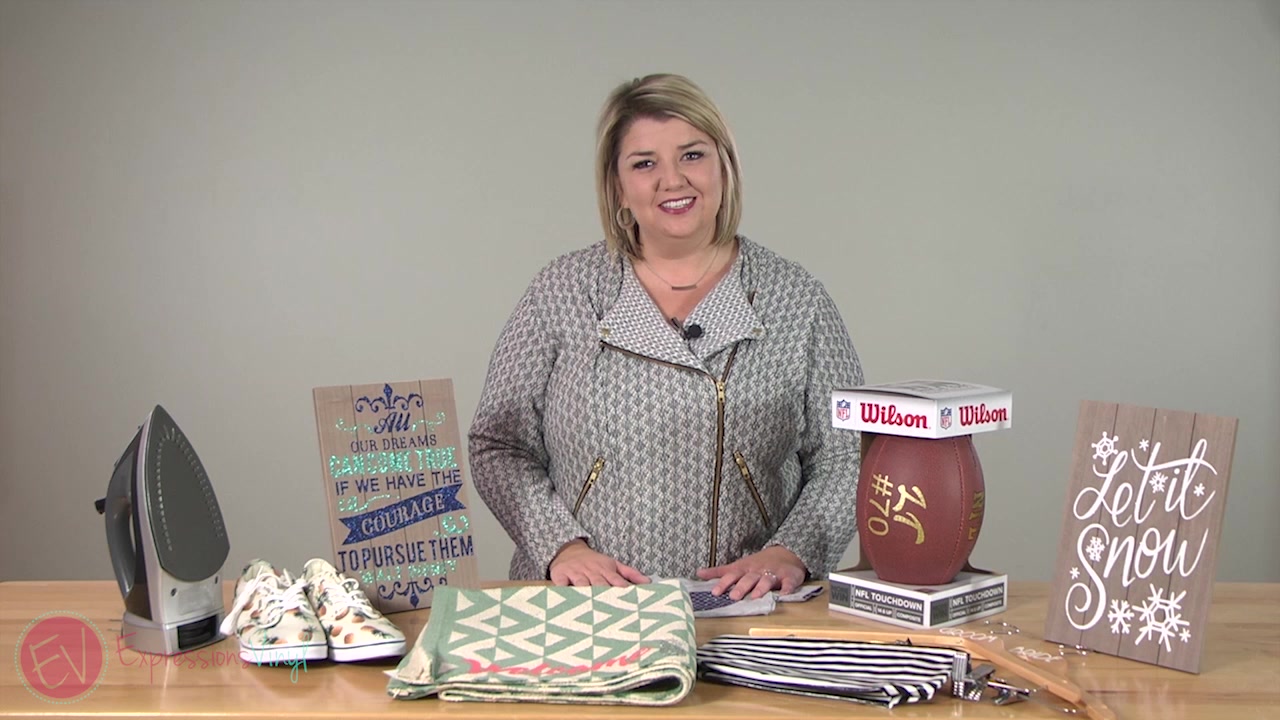 Basically put heat transfer vinyl on anything that won't melt. So, you can put it on wood objects, We've got this cute little frame here,
I've got this rug here that I put heat transfer vinyl on and then some deco foil for the pineapple. A little fun pop for my front door!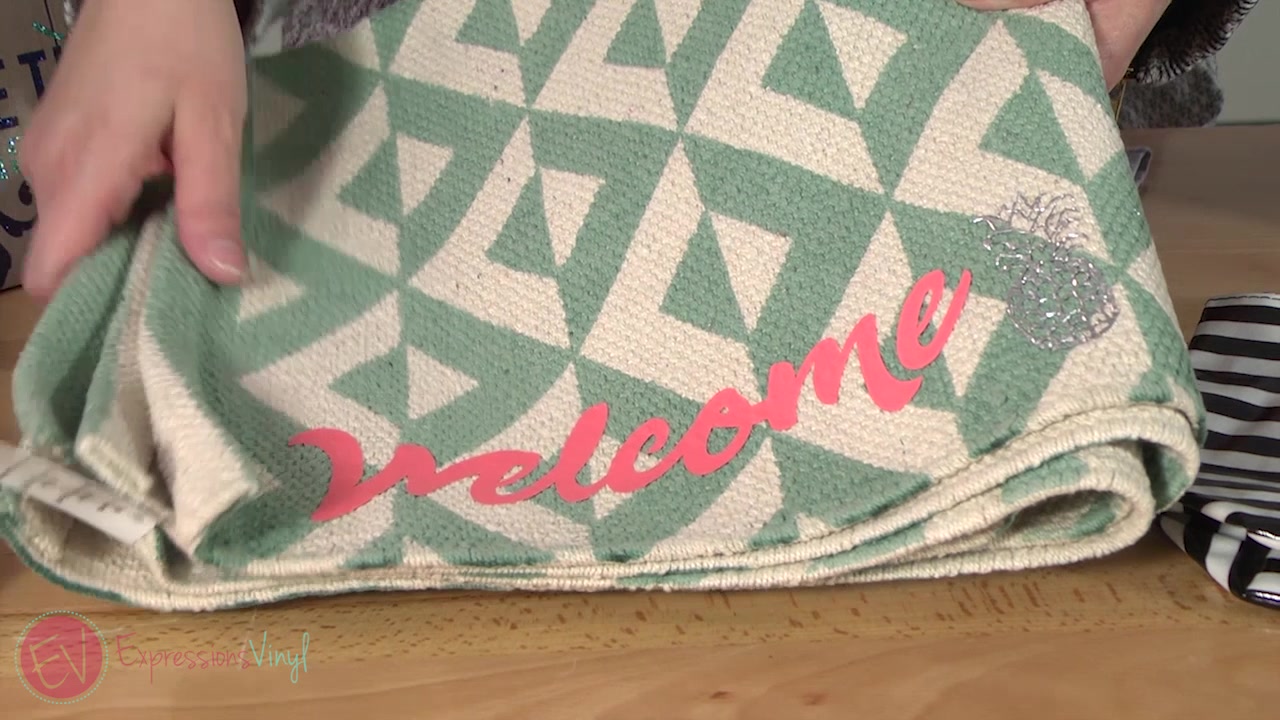 Now, I do have this little cute bag. I don't know if you can see how shiny it is and plasticy.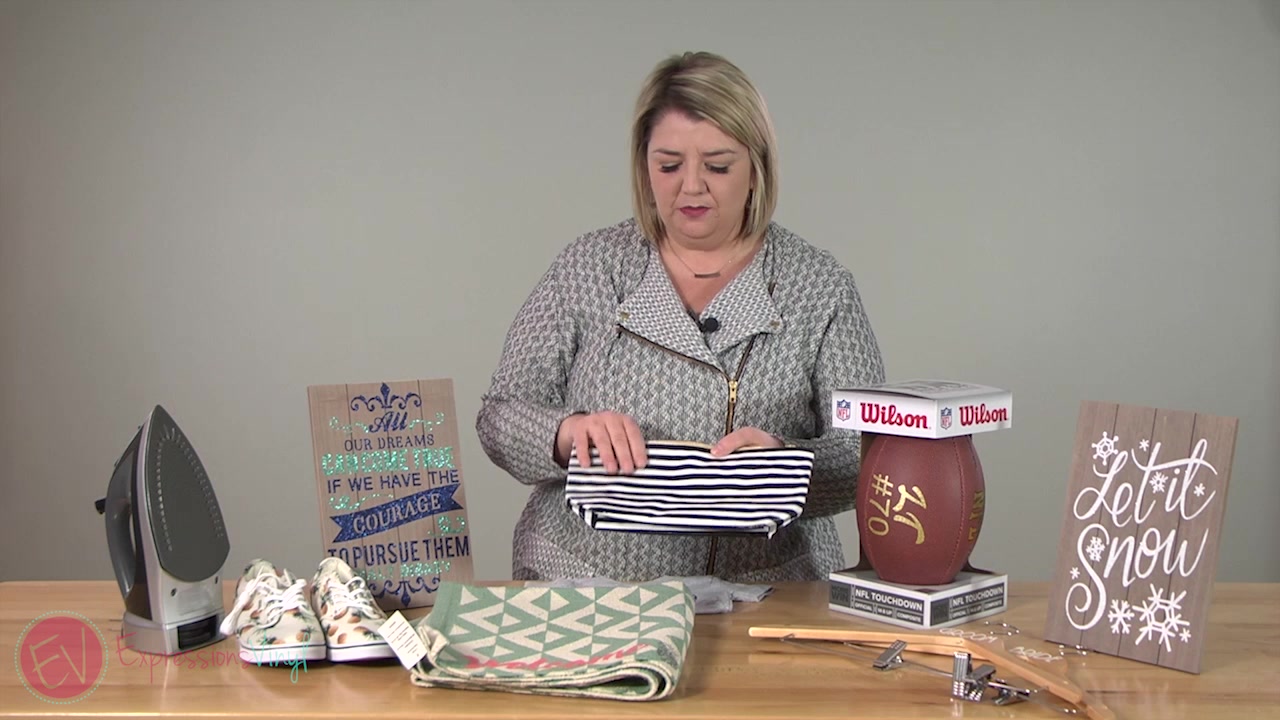 I was hoping it would work if I turned down my temperature a little bit, but it melted right off. I did a little test part with my iron in the bottom corner to try it out and it just started to melt right off, so I'm gonna save that for adhesive vinyl. So if you are in doubt always try a little test!
You can use it to customize hangers--how great are these for a wedding present?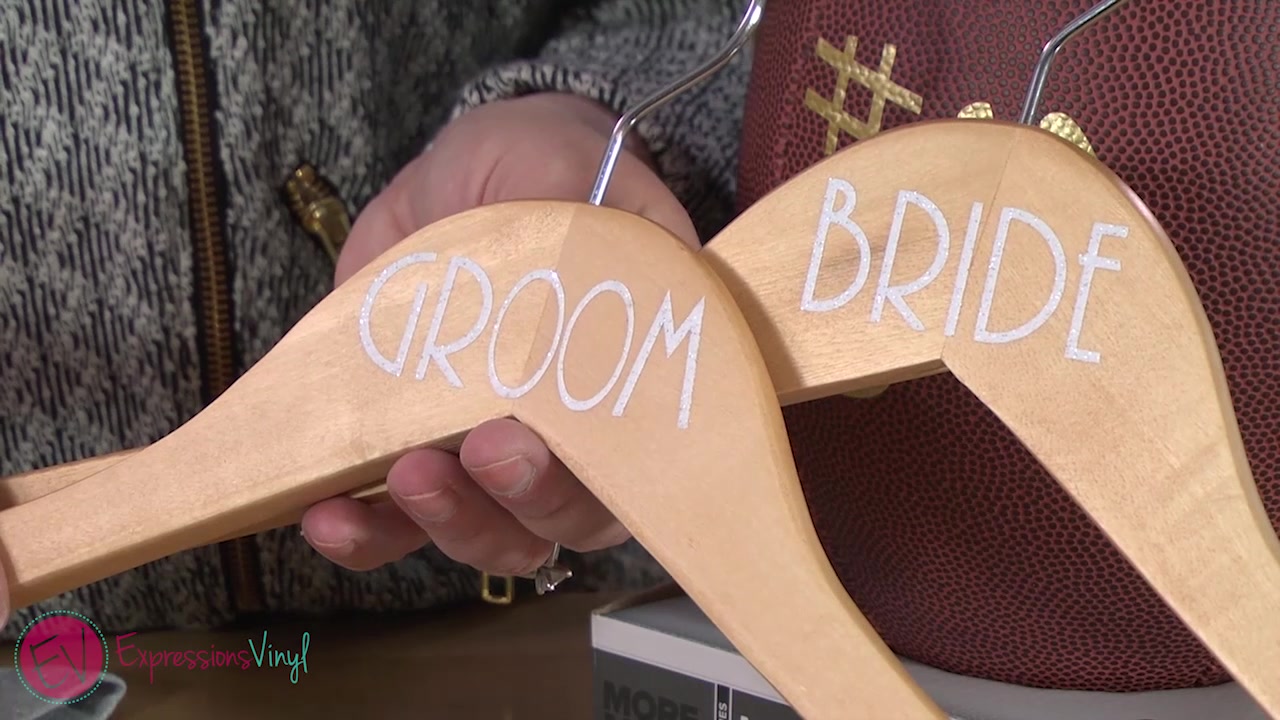 The funnest one here, I think, is the football!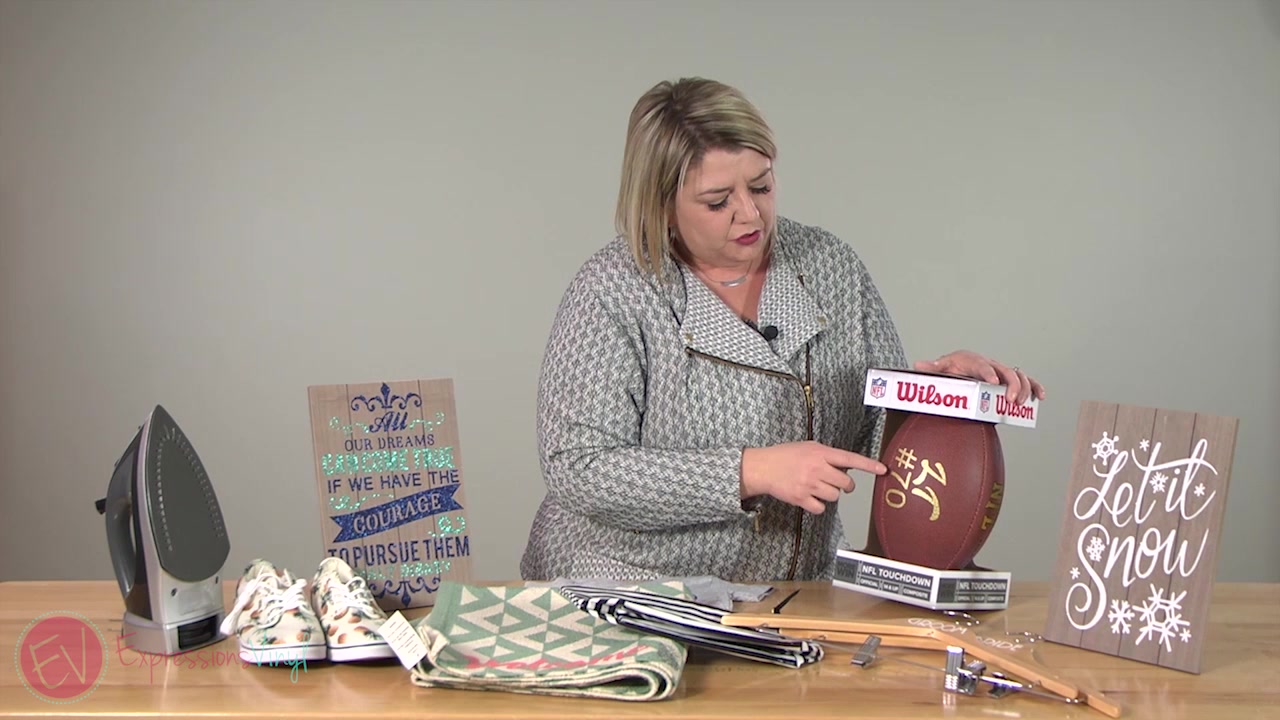 I put my son's initials and number on there for a cool personalized football. You can put their team name or logo. This says it's made of leather composite, so it actually has leather in it, and it's not gonna melt. I did turn down the temperature on my iron to about 260, or the nylon setting, to help with the melting, and then I have a piece of parchment, or multi-use paper over the top and just ironed it on with my iron around each little piece.
Once you realize how many fun things you can do with heat transfer vinyl--so many doors are open! It's really fun.
A lot of these I did with the iron just because I don't want to try to fit this into my heat press. I didn't want to break the press or the frame back!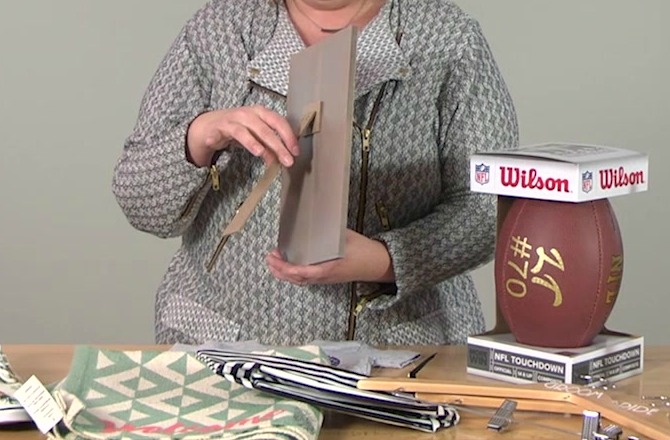 Now, a question you might have is, why would I use heat transfer vinyl when I could use adhesive vinyl? And basically, for colors! I love, love, love this glitter, it's so sparkly and cute!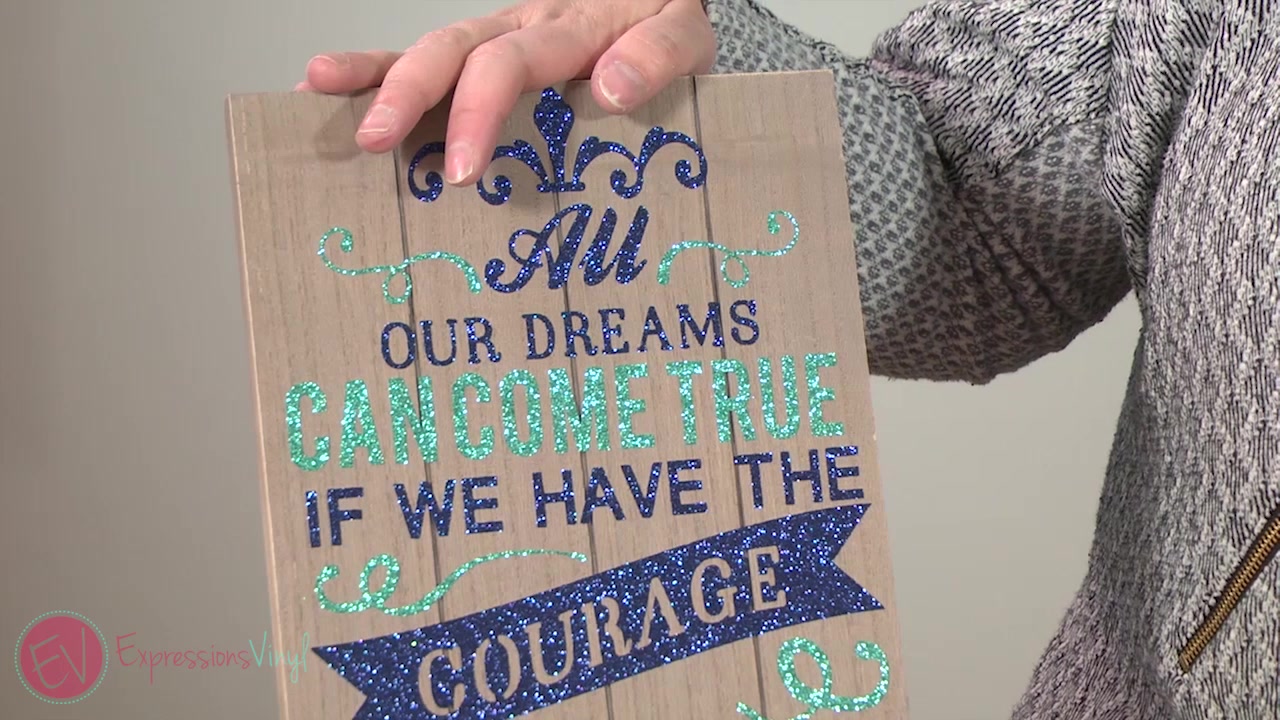 A football, if you were to use this with adhesive, eventually it's going to rub off if they use it.
Another thing is, with the heat transfer, on most of these, these are just decorations, so you're not going to be washing them or handling them a whole lot, so basically you just have to have enough heat and pressure to tack it down until it's stuck since it's not going to be going through the washing machine and the dryer like clothing would.
Have you put heat transfer vinyl on any fun projects? Show us what you guys have made using heat transfer vinyl, we want to see.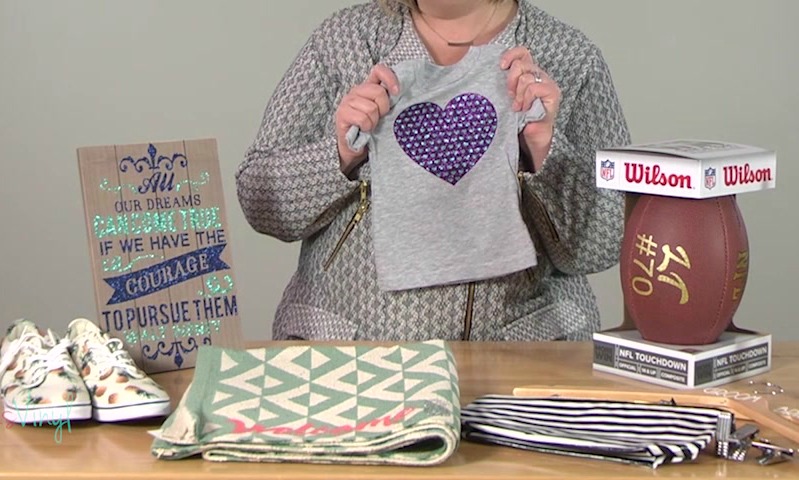 Recent Posts
May Mystery Box Thank you for being one of the lucky people t …