Did you know that you can put heat transfer vinyl on a swimsuit!? YES YOU CAN! and I'm going to show you how!
Because everything is better with Expressions Vinyl!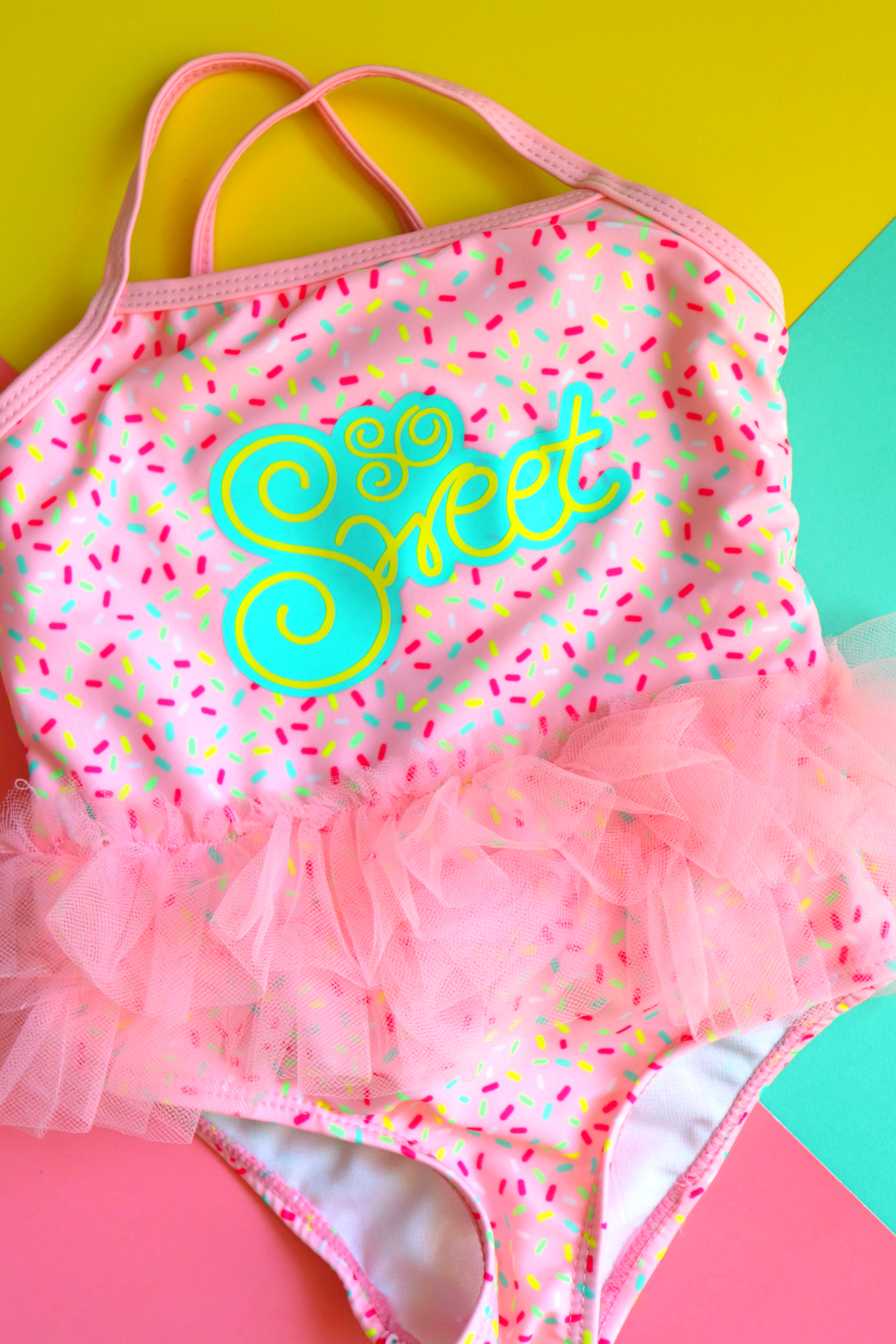 Supplies: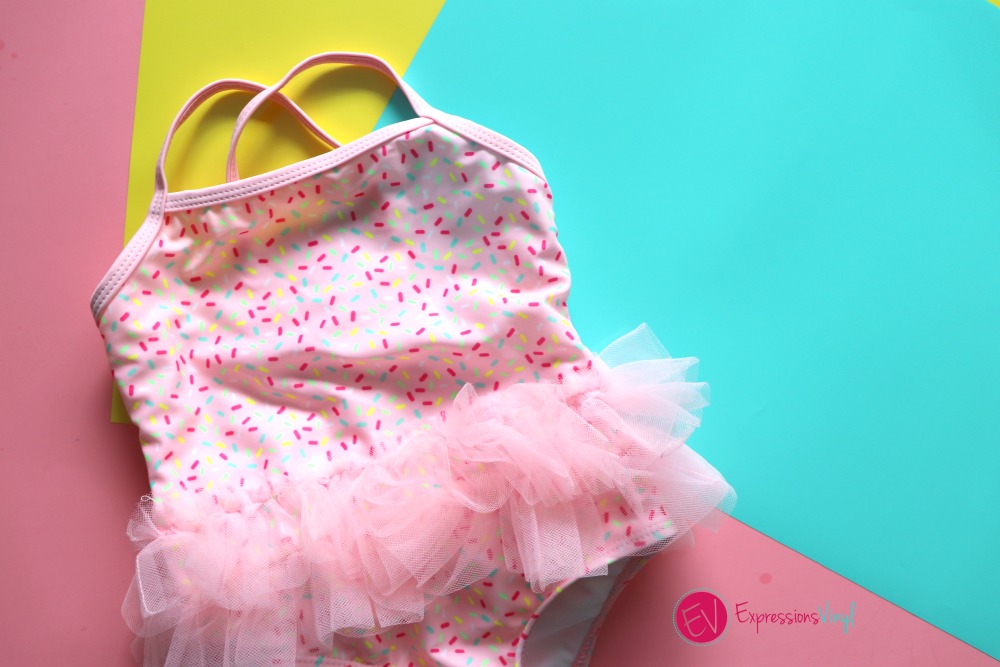 Luckily we have a whole bunch of colors in Stretch HTV to choose from to match whatever you project!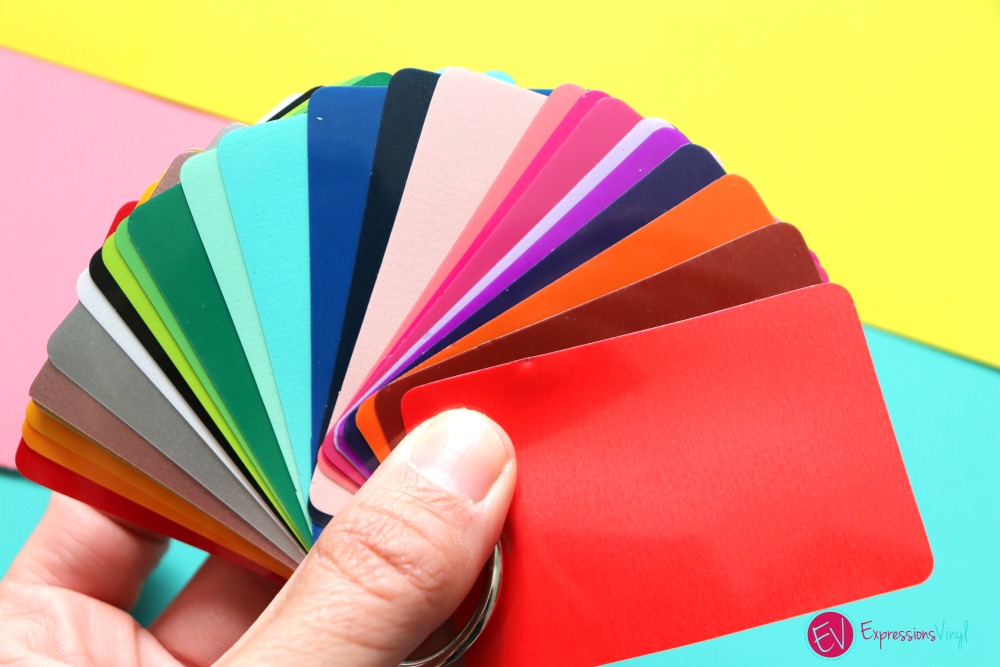 First up: Measure the size of your vinyl area so you know how big to cut the vinyl.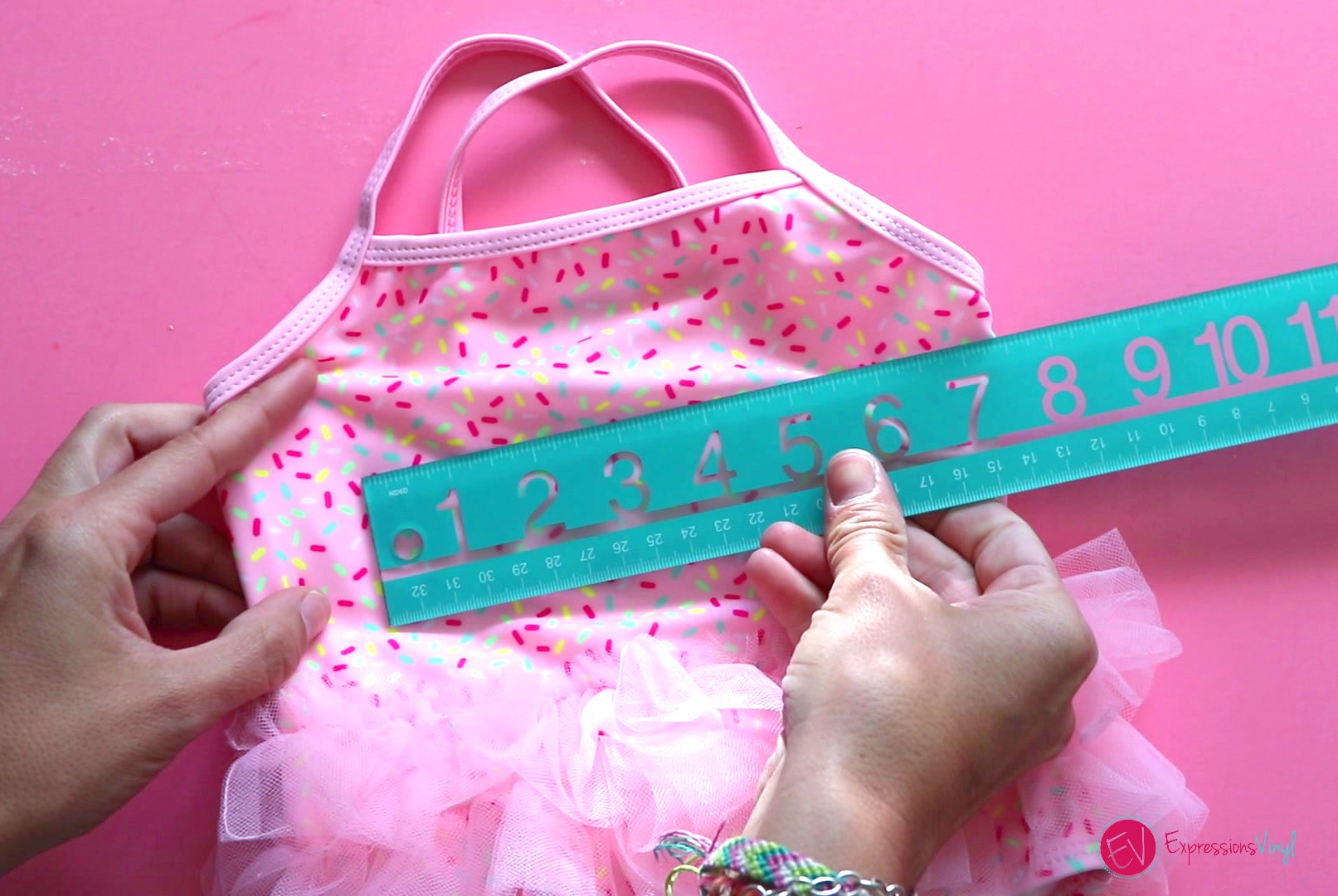 Since this vinyl saying is two layers of vinyl--I size both at the same time and then cut one at a time (I like to color coordinate them with my silhouette studio so I know what to cut in what color!)
(The So Sweet is design #7716)
And cut! You can use whatever your electronic cutter you have--I personally love my silhouette cameo! (You will notice I am cutting on the backside of vinyl! for more Heat transfer vinyl help--go here!)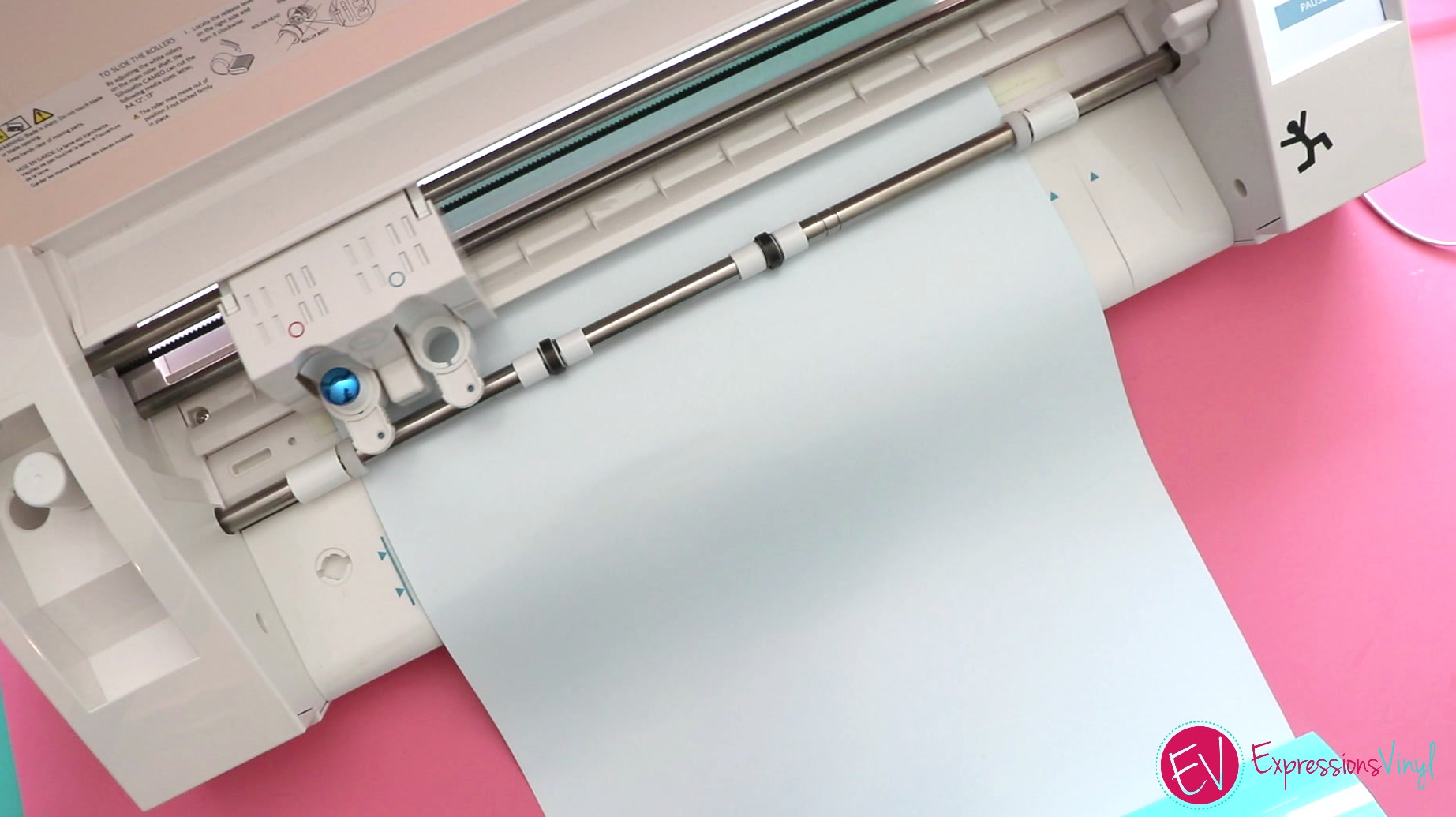 After each design is cut--weed away any part of the vinyl hat isn't the design!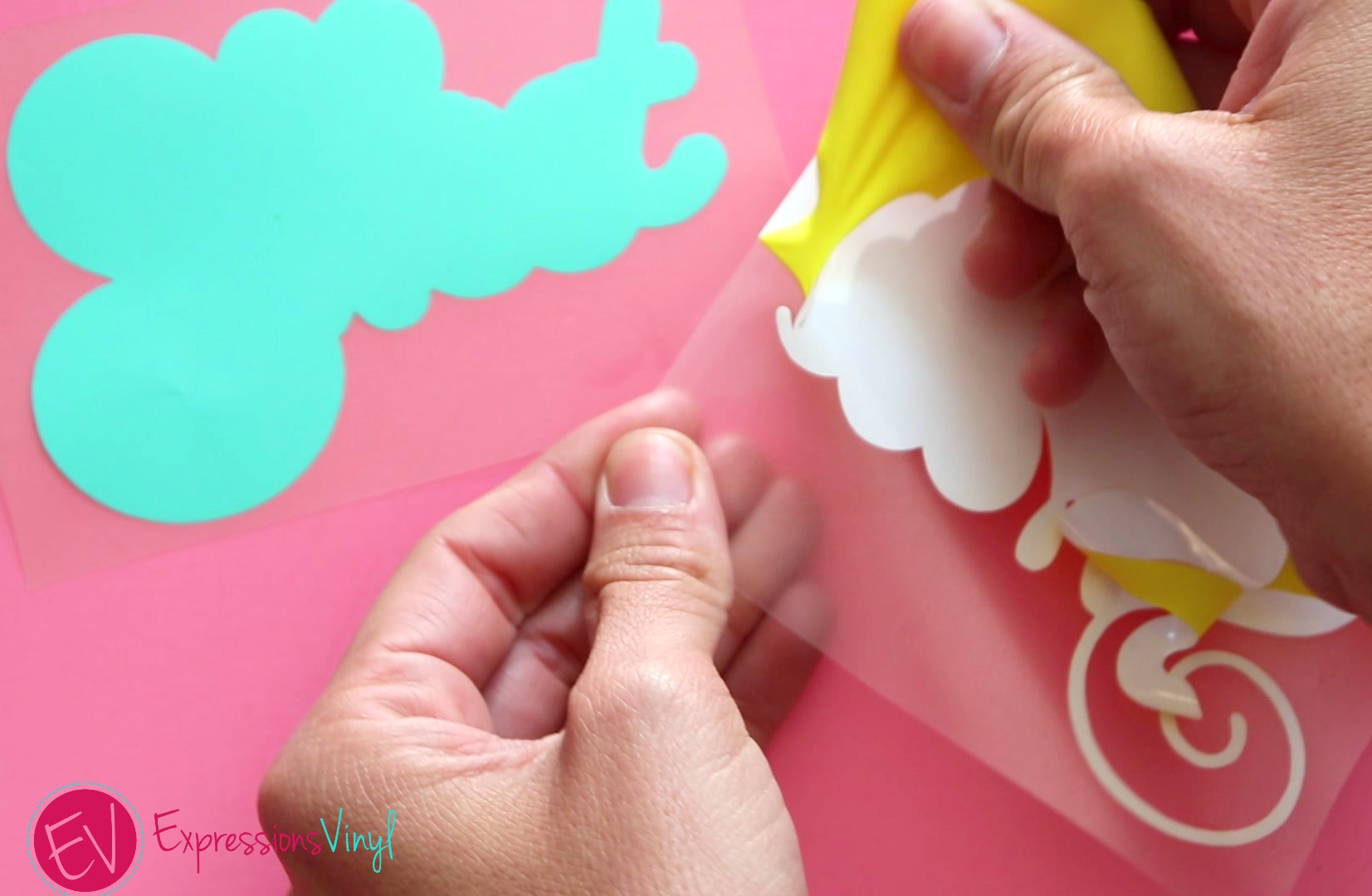 A swimsuit has lots of straps and bulk in the back--so ironing on the design would have been tricky. I placed a folded up dish towel in between to get a nice smooth area to iron on!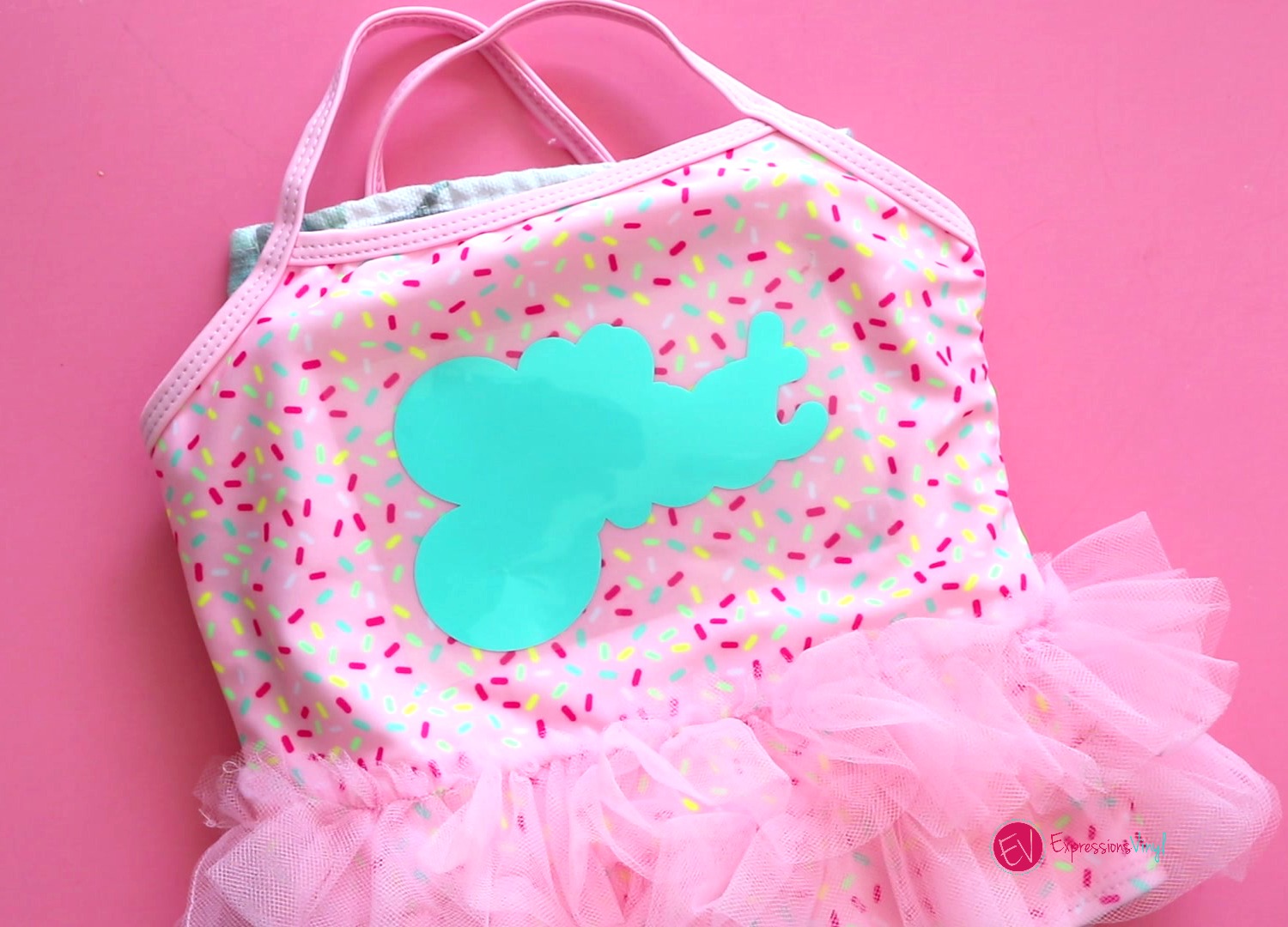 Place the first bottom layer down and cover with a multi use paper (this just helps protect the swimsuit from the iron!) I only press this for about 3-5 seconds. Just a quick press to get it stuck so you can add the next layer.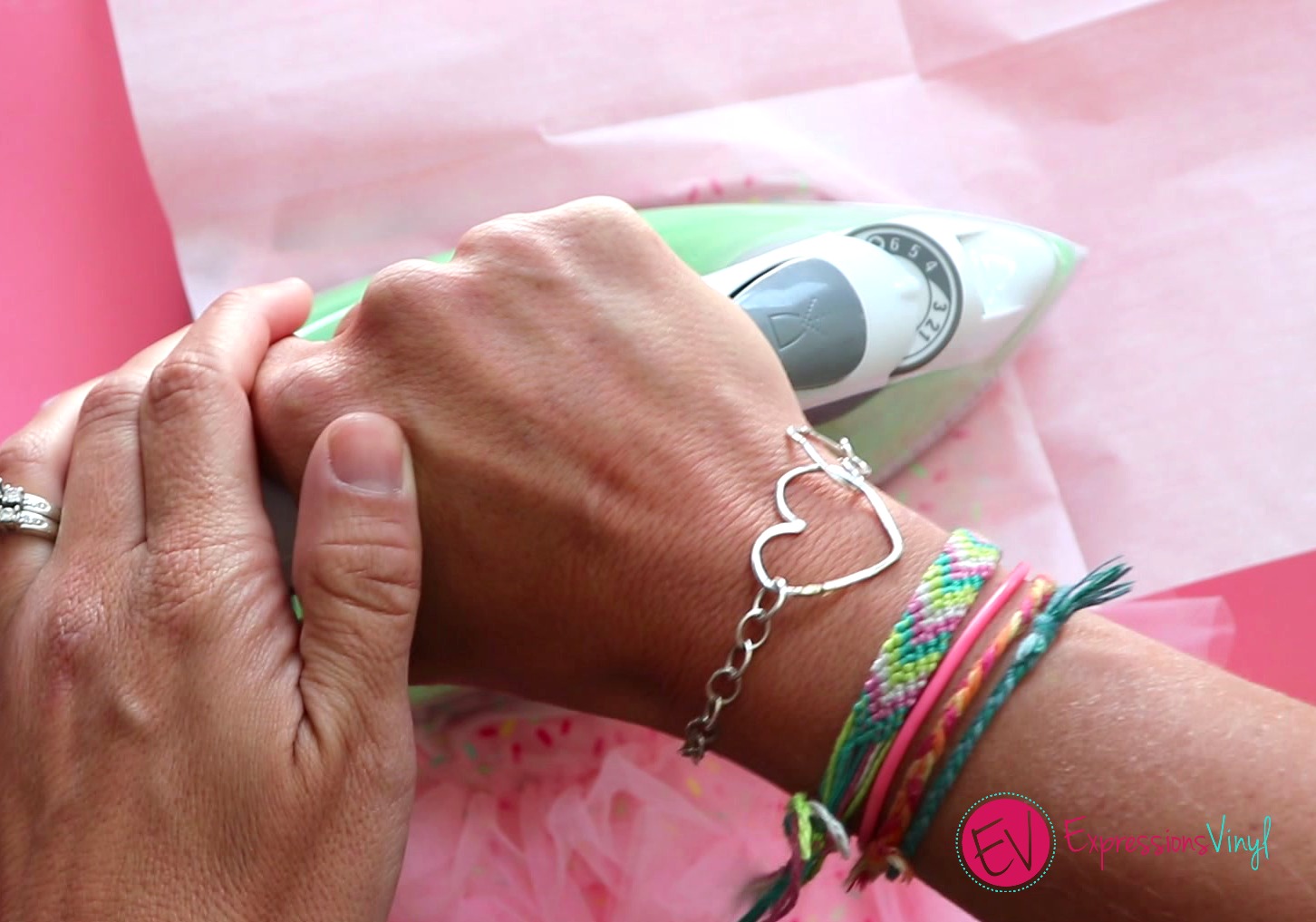 Peel up the plastic carrier sheet and place your next layer. Cover with multi use paper and press for the full 15 seconds. (PRESSING!)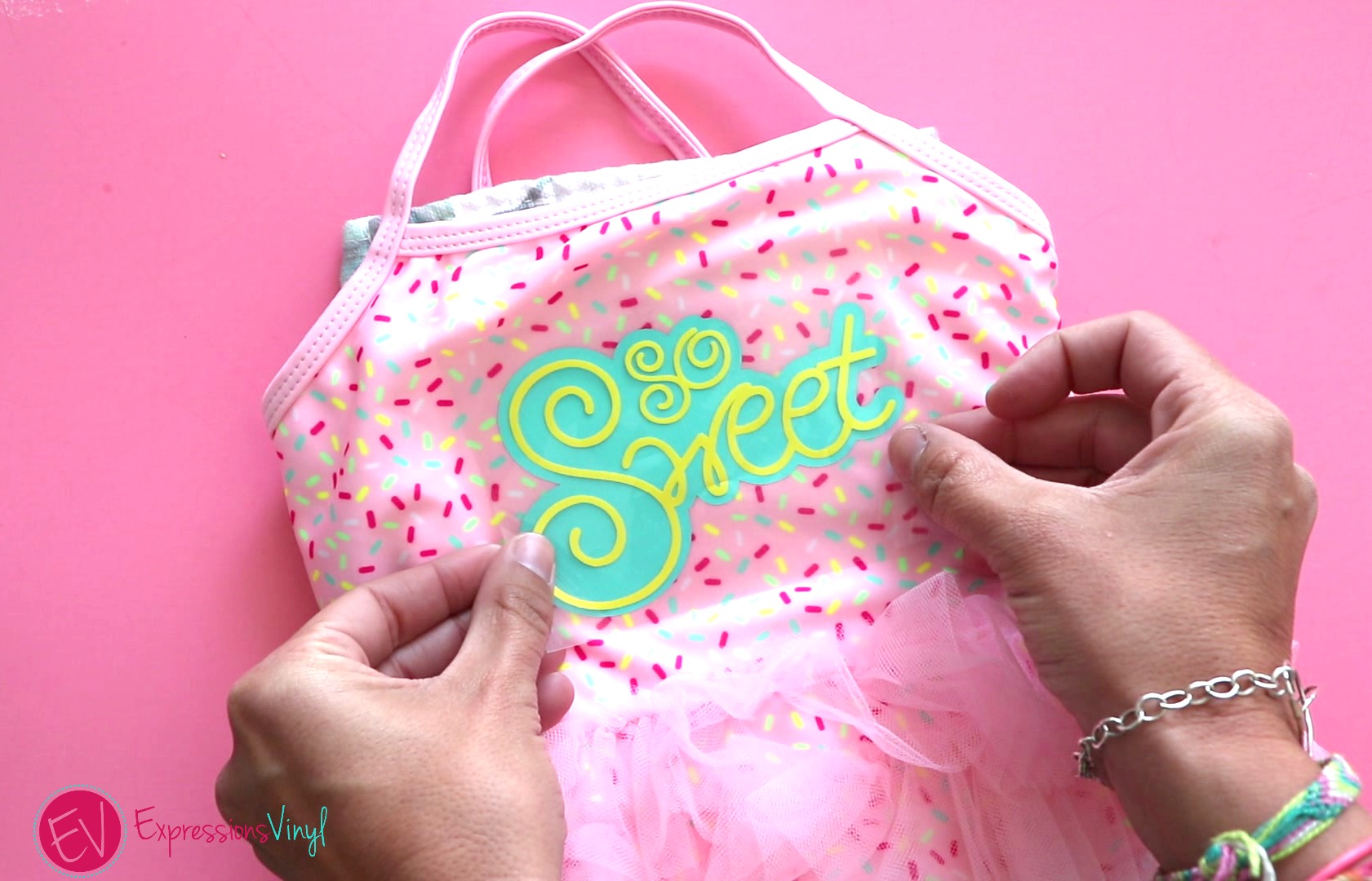 Peel off the carrier sheet and enjoy your super adorable new swimsuit!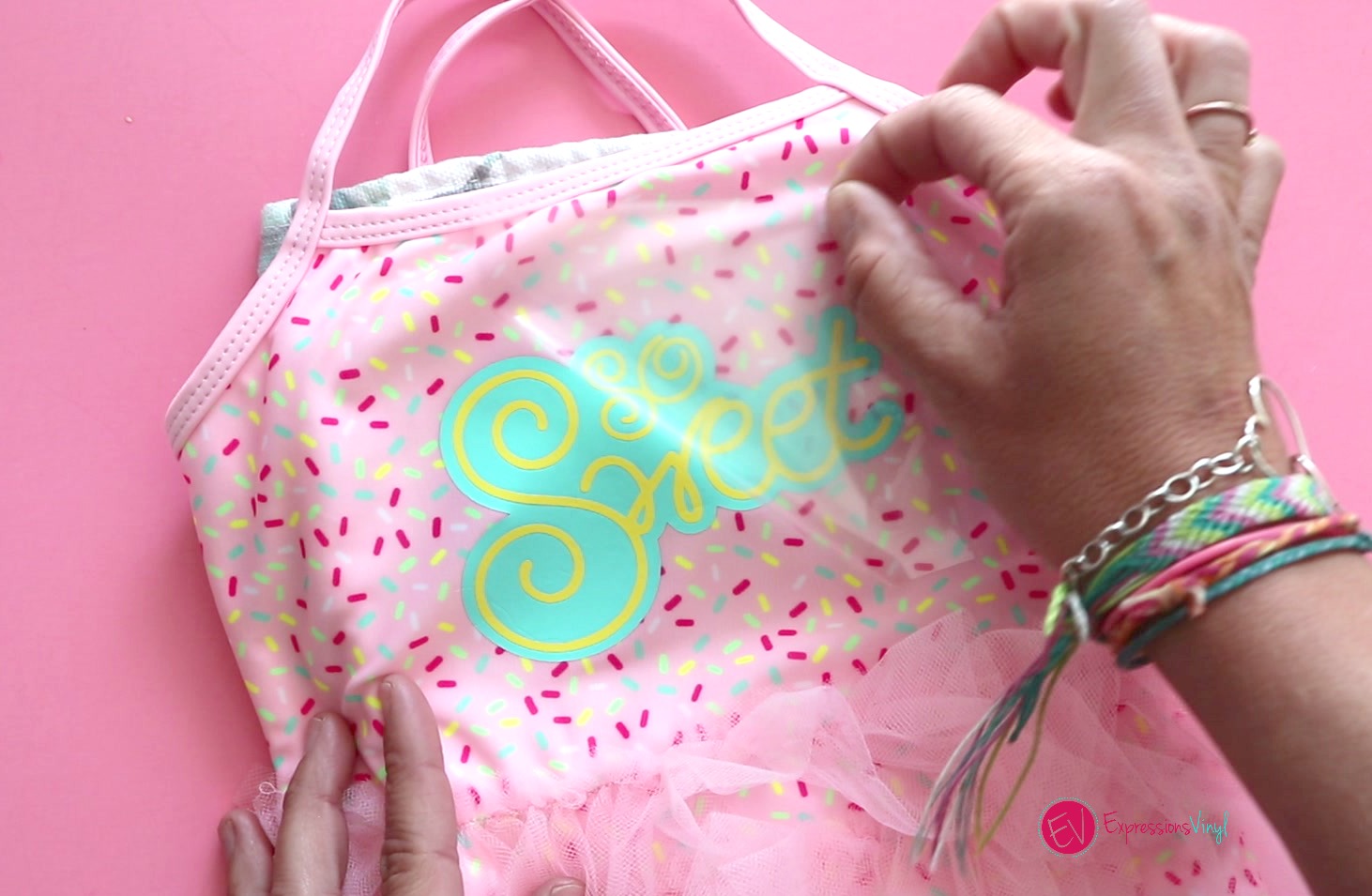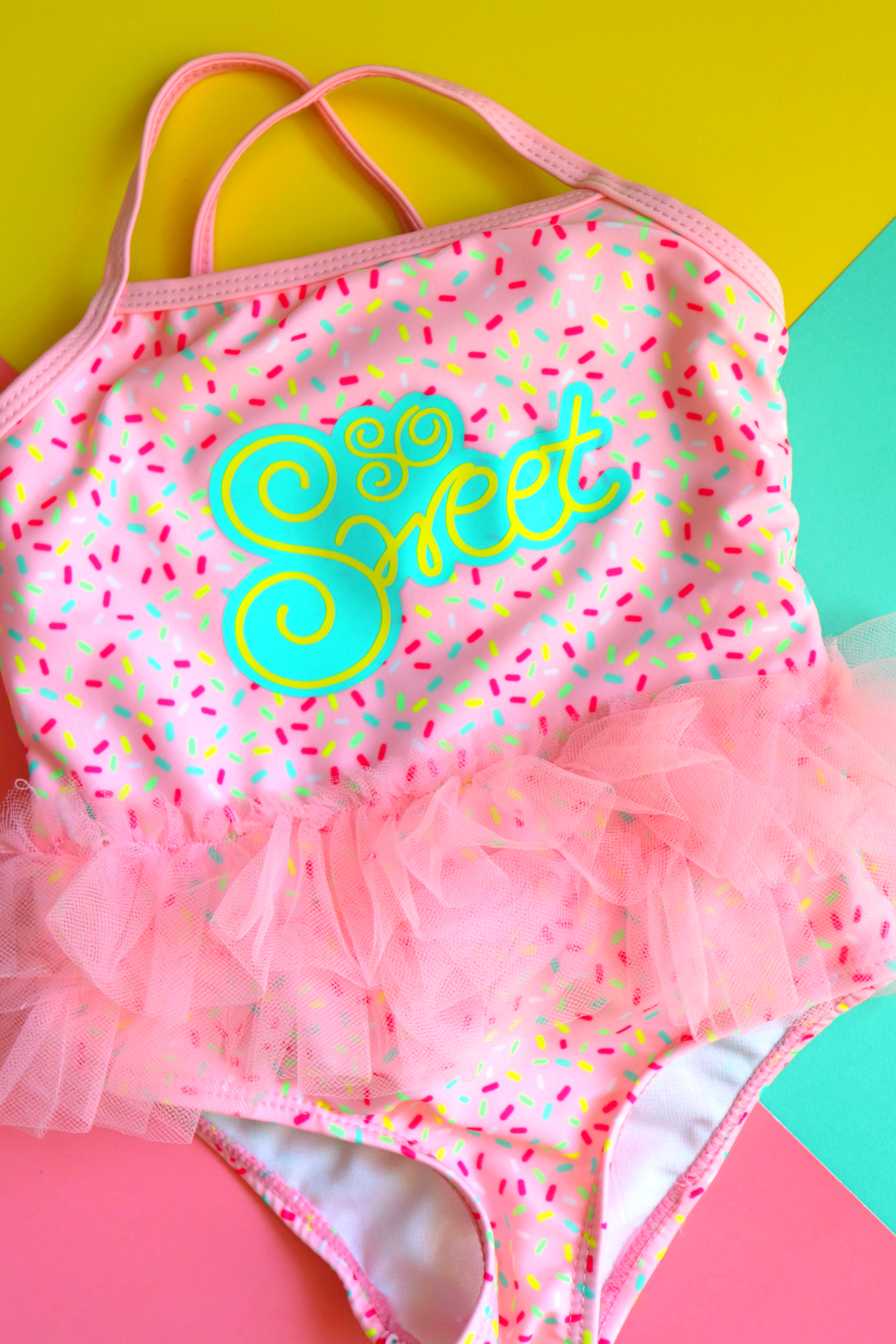 The stretch heat transfer is perfect--it has give and then bounces right back!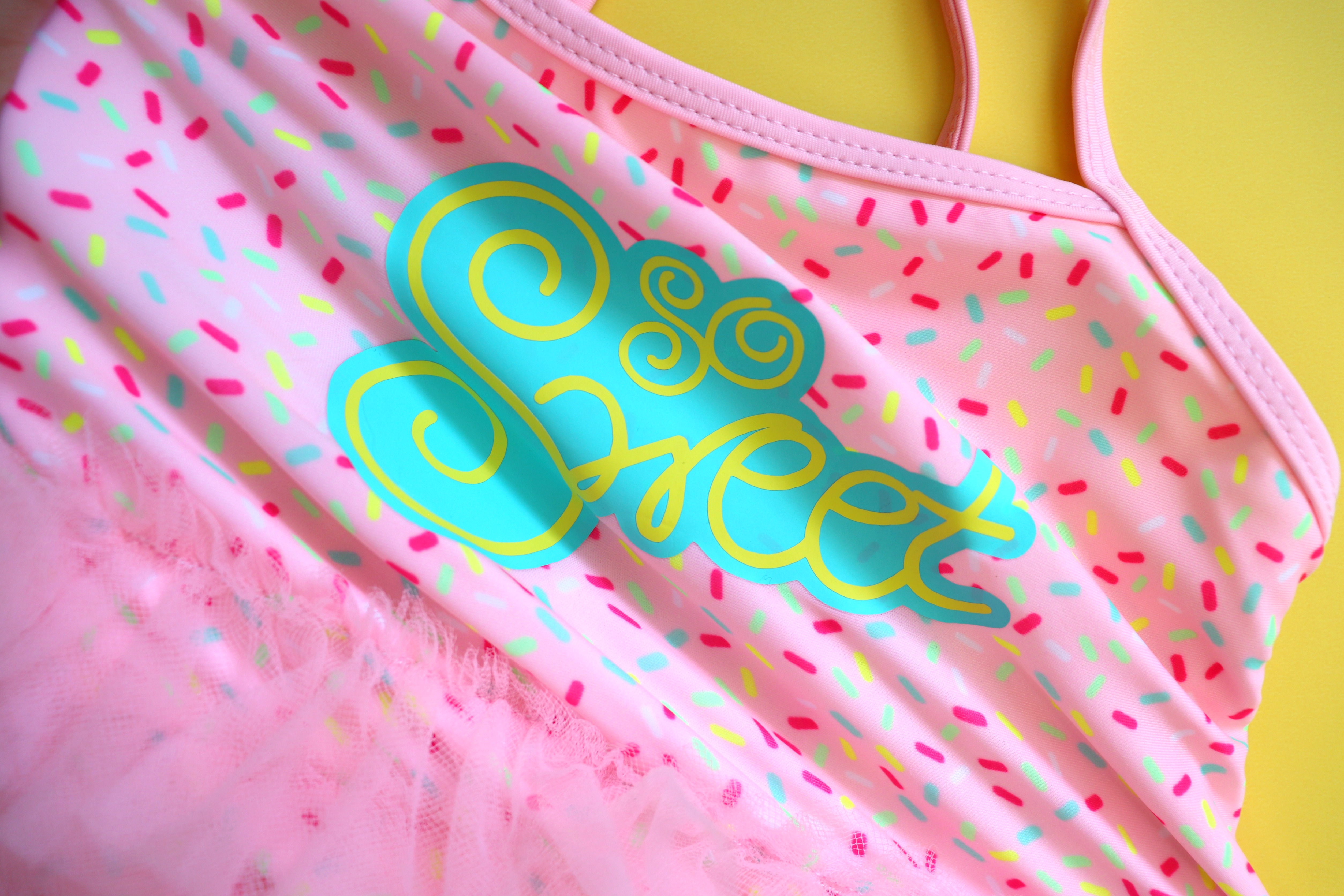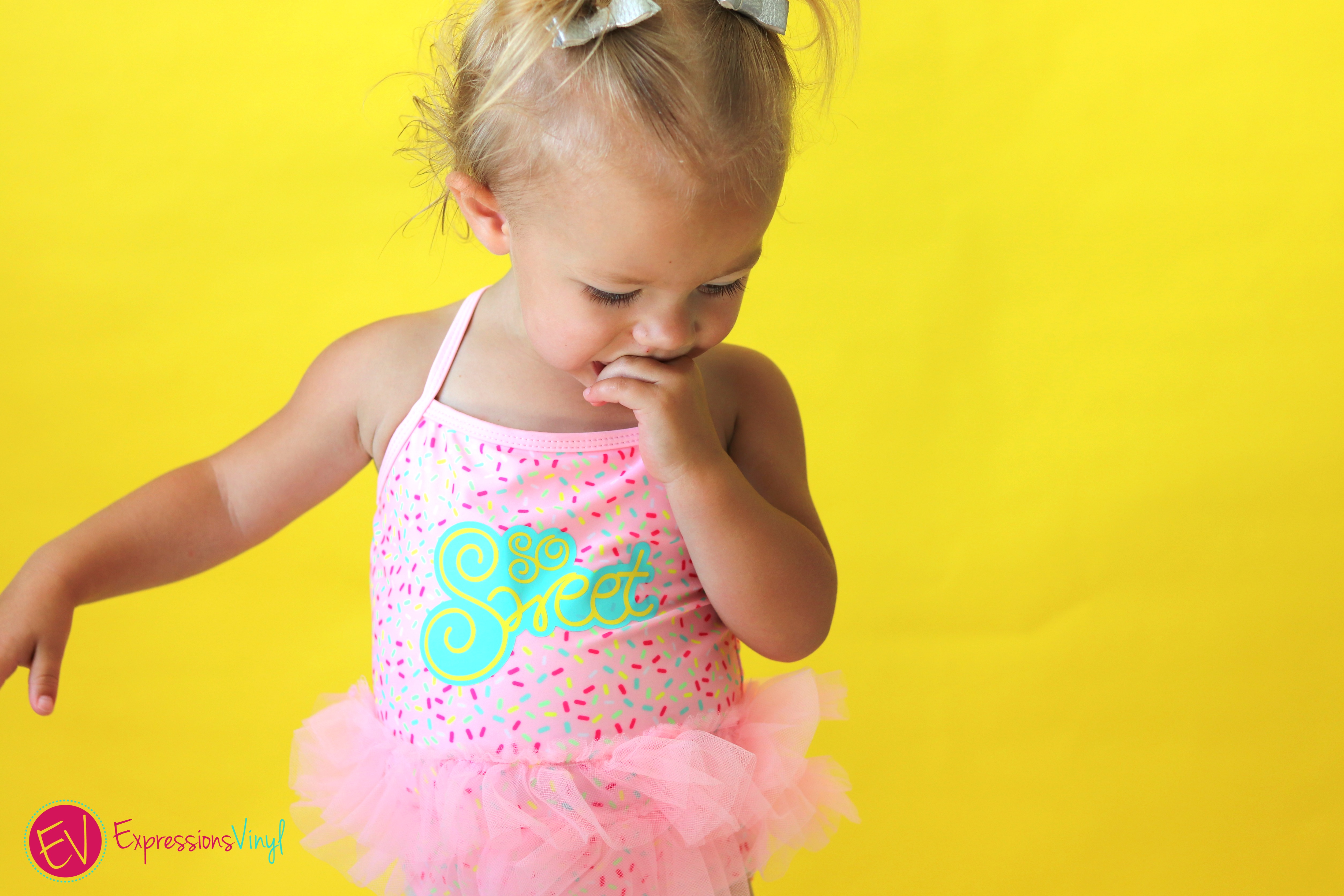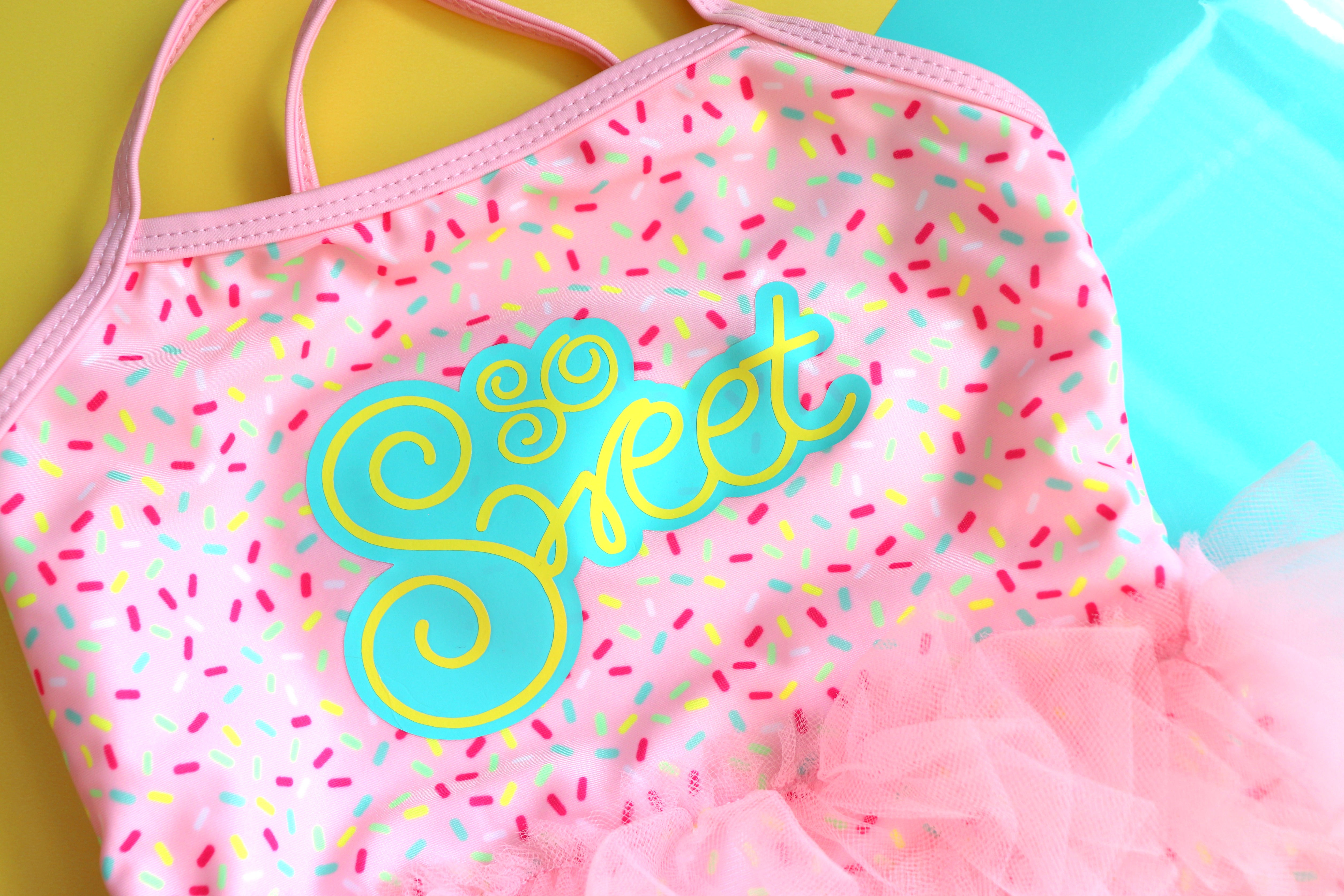 Isn't my model just the cutest!?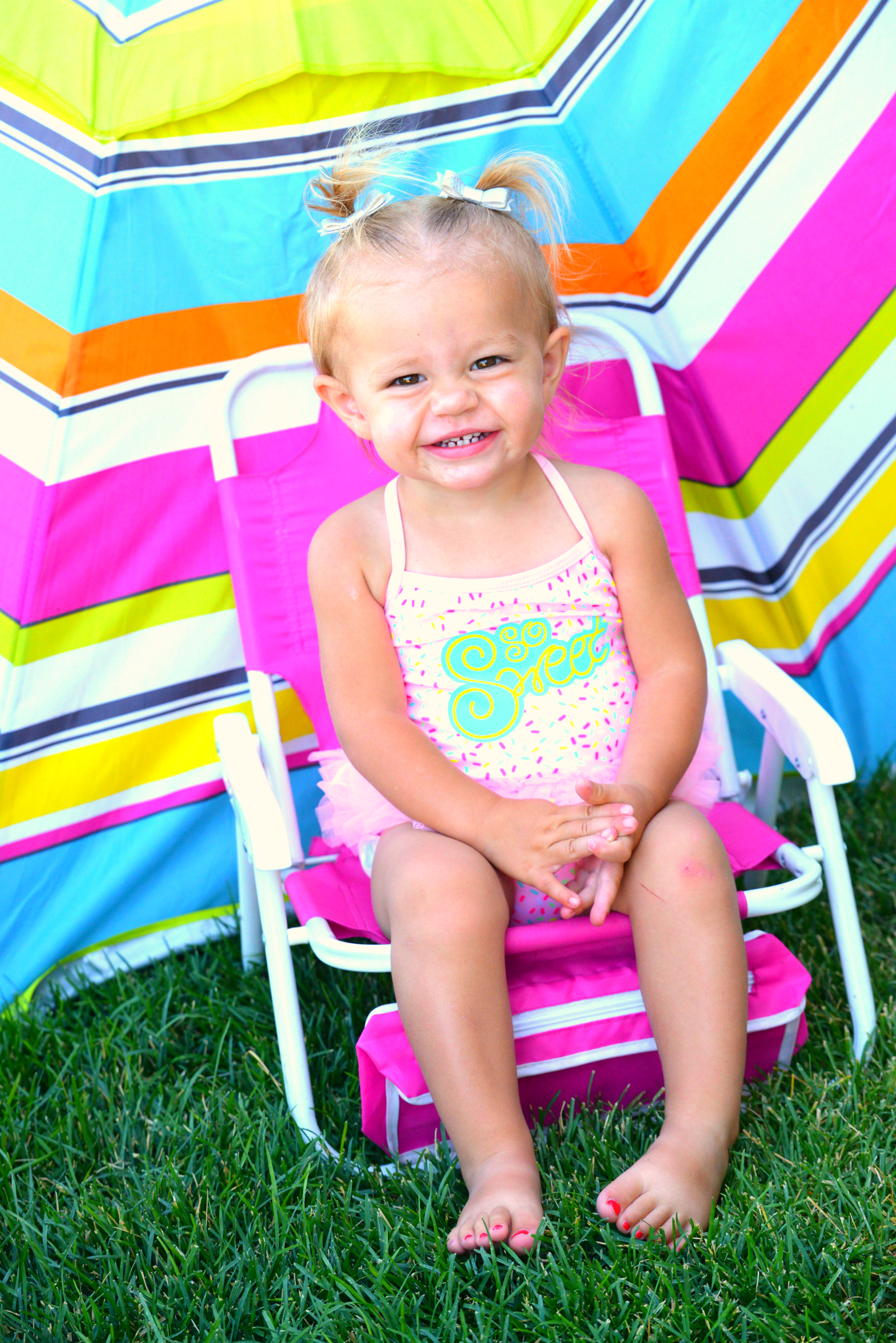 Recent Posts
'Tis the season of joy, and what better way to spread holiday cheer than by adding a personal touch …

Finally!!! The November 2023 Mystery Project Box is here and it is full of all sorts of fun vinyl …

It's that time again! The October 2023 Mystery Project Box is here. This box was designed by Jess …