Hey! Welcome back to ExpressionsVinyl.com's Blog. We have some fun ideas for you. We are talking about how much we appreciate our teachers and what better way to show your appreciation than some 'end of school year' teacher gifts.
Lets Take a look....
JoAnn knows a really nice teacher and she thought it would be super fun to show her appreciation with a cute little succulent plant that she found at Hobby Lobby. And she touched it up a bit fromthe normal grey concrete look with jsut a simple white Chalk Paint, which turned out GREAT!
Here is what you will need to accomplish this same look:
Vinyl:
~ Siser EasyPSV Permanent: Alligator Green, Turtle Green, Black Cat, Rose Gold
Images/Font:
~ Cricut Image: Cactus #MAA2FE47
~ Font: Lucky Dip Joseph
Supplies:
~ Succulent Fake Plant (Hobby Lobby)
Follow along with the video here:
And of course, no teacher is complete without a school bag and freshly sharpended #2 Pencils at the ready on their desk. This Idea that Jesssica had, makes a great gift for any teacher any time of the year.
And the simple "Vinyl Ready" Canvas Tote bags you can pick up from ExpressionsVinyl.com for only $3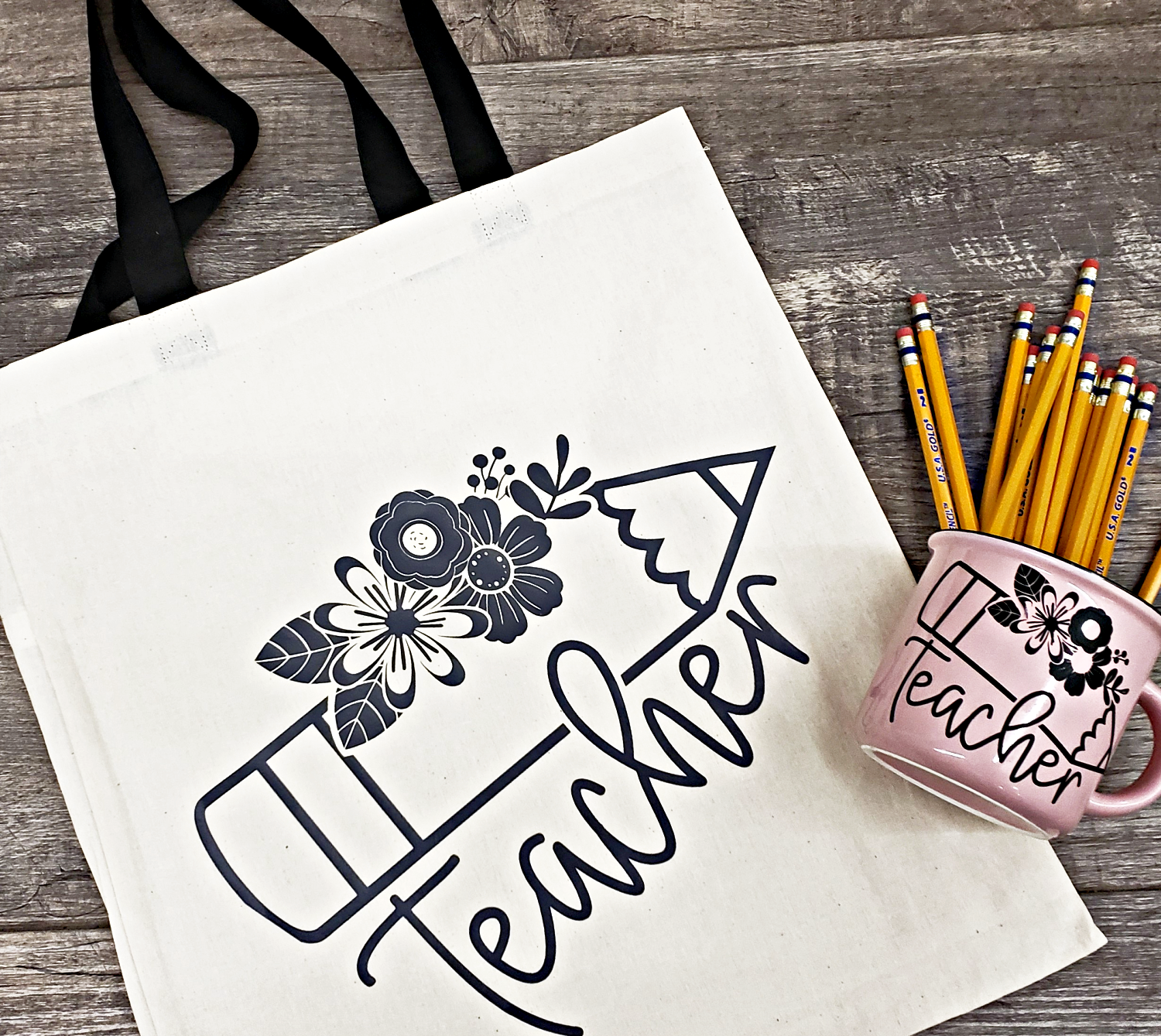 Have a teacher in mind? Here is what you will need to mimic Jessica's Idea:
Vinyl:
Images/Fonts:
~ Teacher SVG from SoCuteAppliques (Etsy.com)
Supplies:
~ Mug (Hobby Lobby)
Check out how she made these cute gift from the whole video here:
And of course we know that none of us would be what we are today WITHOUT teachers. So Teachers can and always will be changing the world.
This motion globe project is perfect for a Science or Geography Teacher or any really.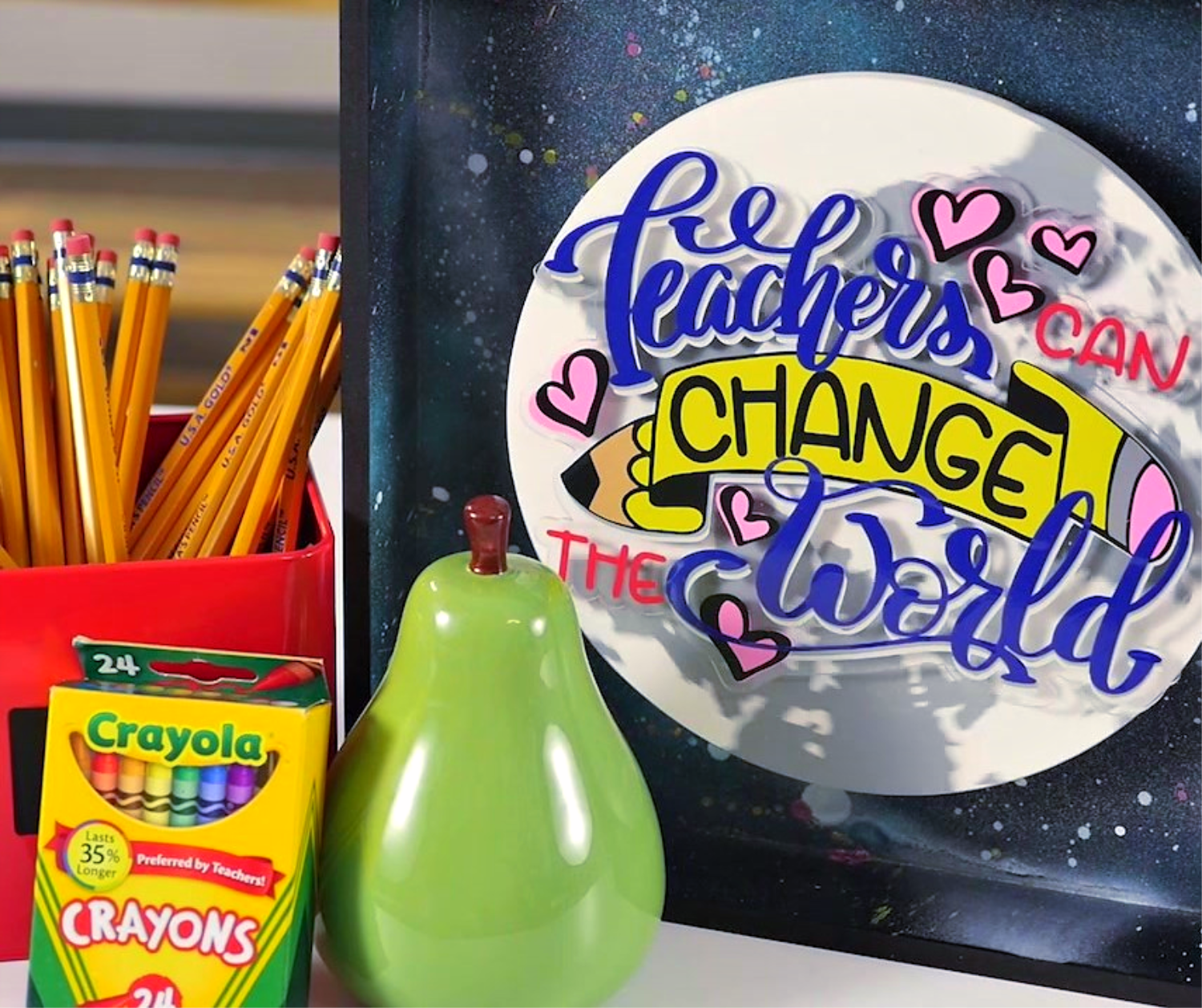 If you want to create something special for a teacher you appreciate and know is changing the world. Here is what you will need:
Vinyl:
~ Oracal 631: Light Grey, Middle Grey, Light Yellow, Red, Silver
~ Oracal 651: King Blue, Black Matte,
~ EasyPSV: Carnation Pink, and Camel
~ Oramask 813 (Stencil for acylic offset)
Images:
~ Teachers can Change the World (Etsy.com)
Supplies:
~ 12X12 wooden Shadow box
~ 8.5X8.5 Circle
~ Acrylic (Home Depot)
Check out the whole process by following along with the video below:
Recent Posts
The May 2023 Mystery Project Box is finally here and it is full of all sorts of fun things …

The April 2023 Mystery Project Box is finally here and it is full of all sorts of fun thin …

The March 2023 Mystery Project Box is finally here and it is a fun one. We …