Hi friends! Carrie with Designed to be Crafty here bringing you a great idea for loved ones who live further away than you would like. We are actually moving to Colorado next week!! This is a very exciting time for our little family but it's also sad because we're moving away from ALL of our family and friends. The grandma's aren't thrilled about their only grand babies being several states away so I figured the least I could do is make them a gift letting them know they are always "with" us even when not physically there. The holidays are also quickly approaching so hopefully this will inspire you to make a personalized gift for the special people in your life.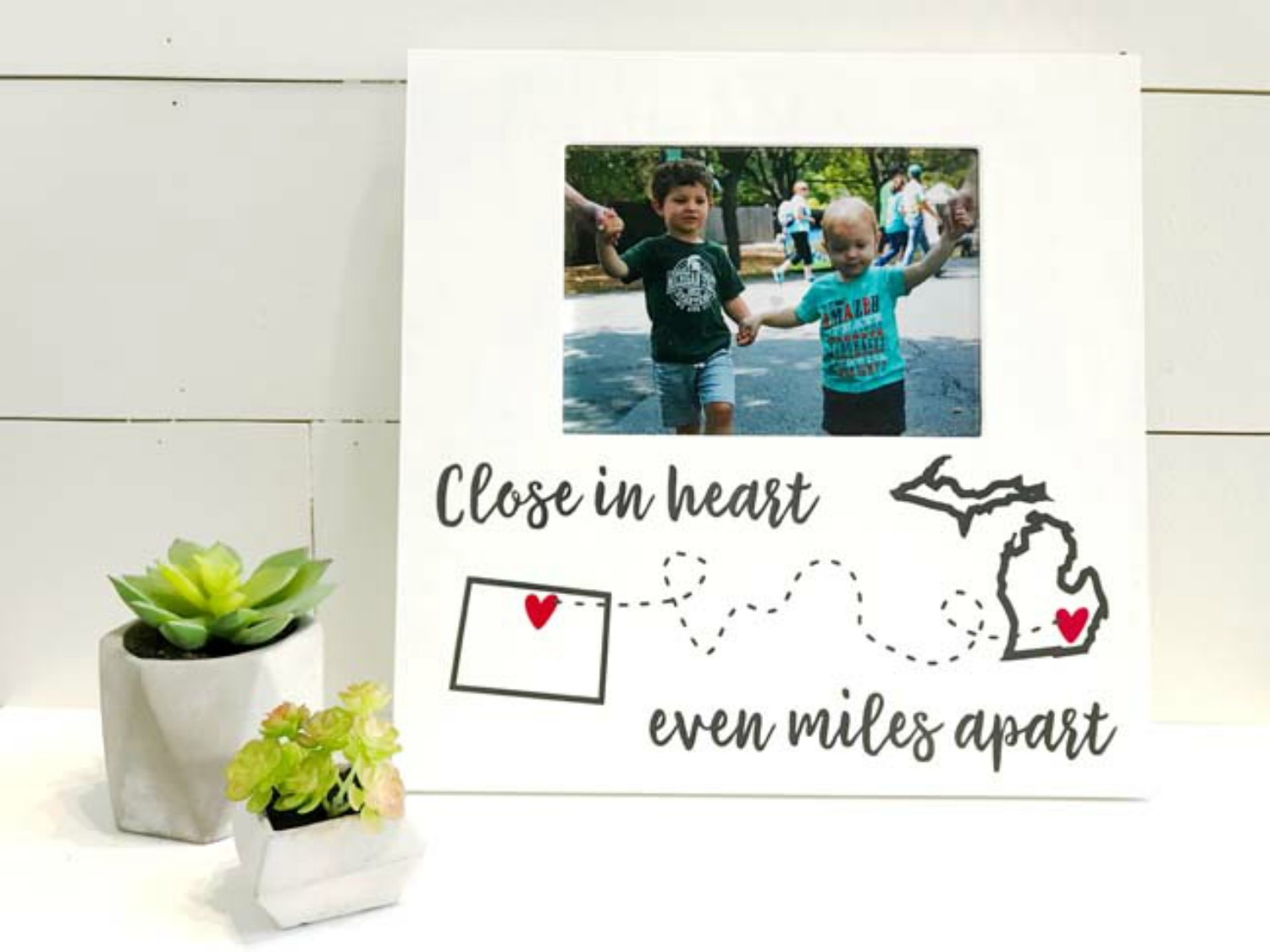 The Supply List:
Paint and brush
5" x 7" photo
I found this unfinished frame while shopping at Michael's the other week and figured with a little paint and vinyl added it would make a picture perfect gift! (see what I did there?!) :)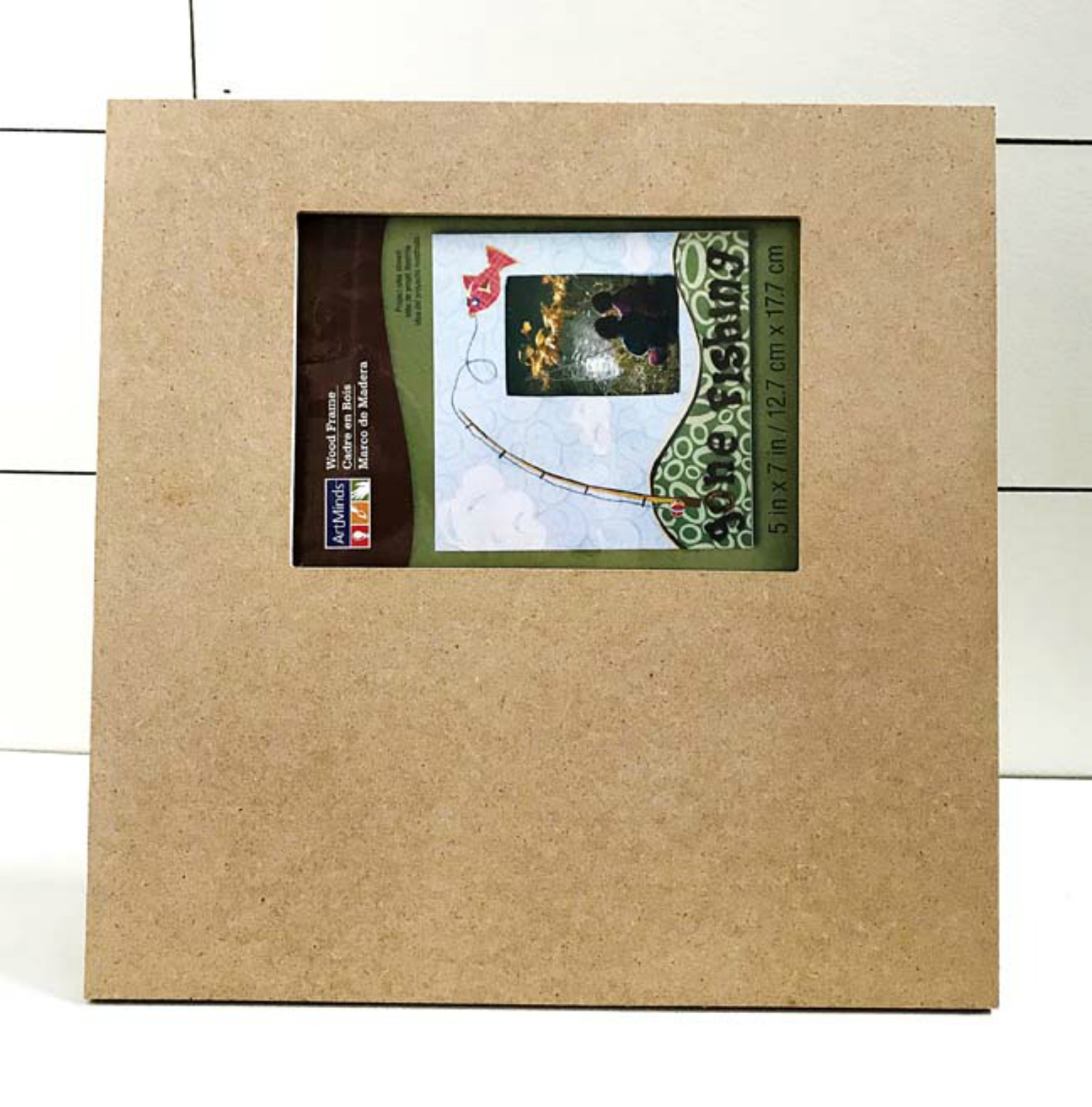 I had a little sample pot of white paint laying around so I used a cheap foam brush and applied two coats. I made sure to do all my brush strokes horizontal first, then I did the second coat going vertical. This gives it a fabric/linen look when you look closely at it.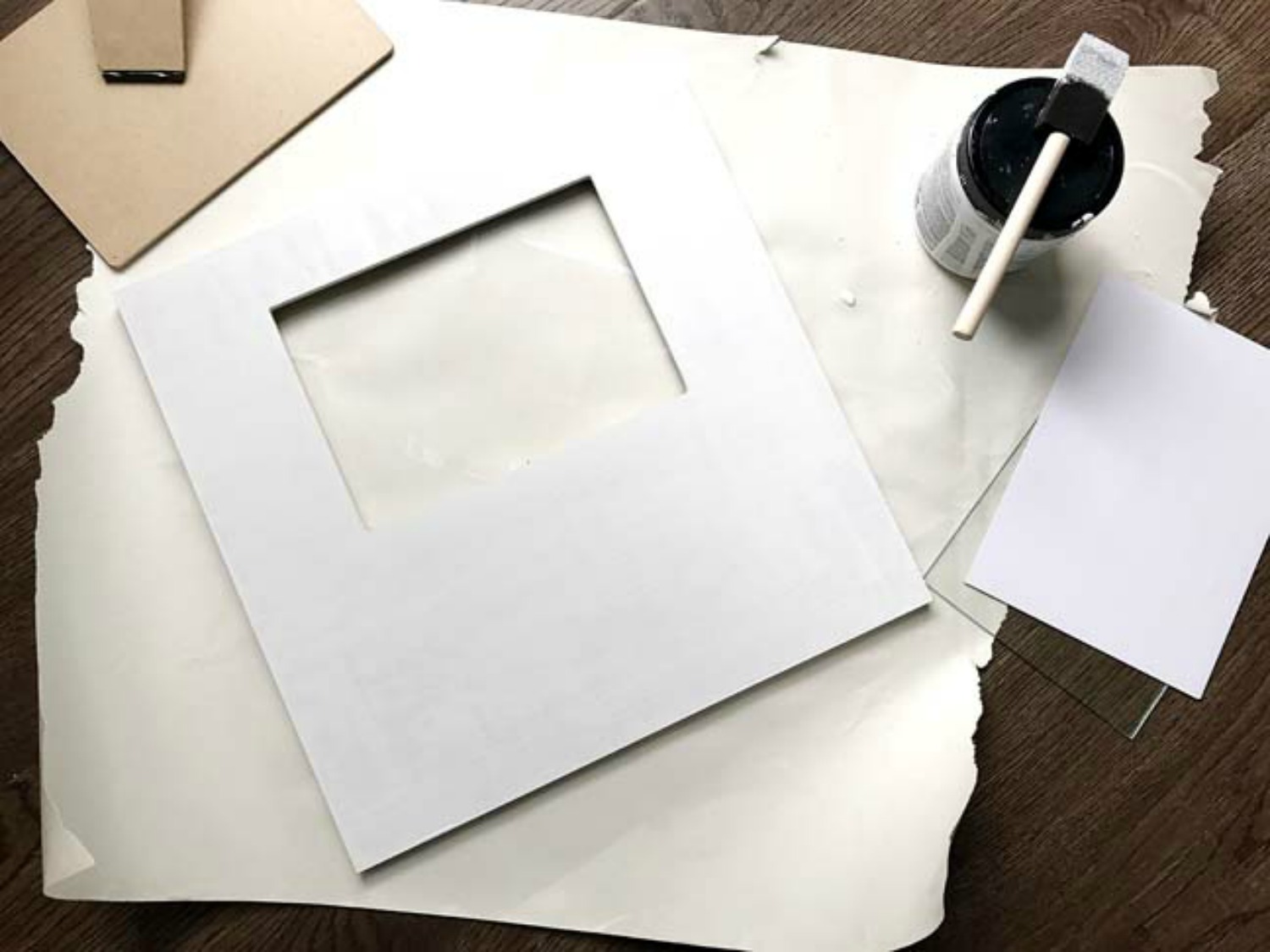 Next, I designed the vinyl decals in Silhouette Studio. I used a font from thehungryjpeg.com called "the sweetest thing" for the words. I used these designs from the Silhouette Design store: IL state shape, CO state shape, MI state shape, heart. The dashed line I simply drew using the line tool and I changed the line style to a dashed line and made it a thick line weight. I always add in colors before committing to cutting the vinyl, such an easy way to make sure you're going to like the final result before wasting any precious material.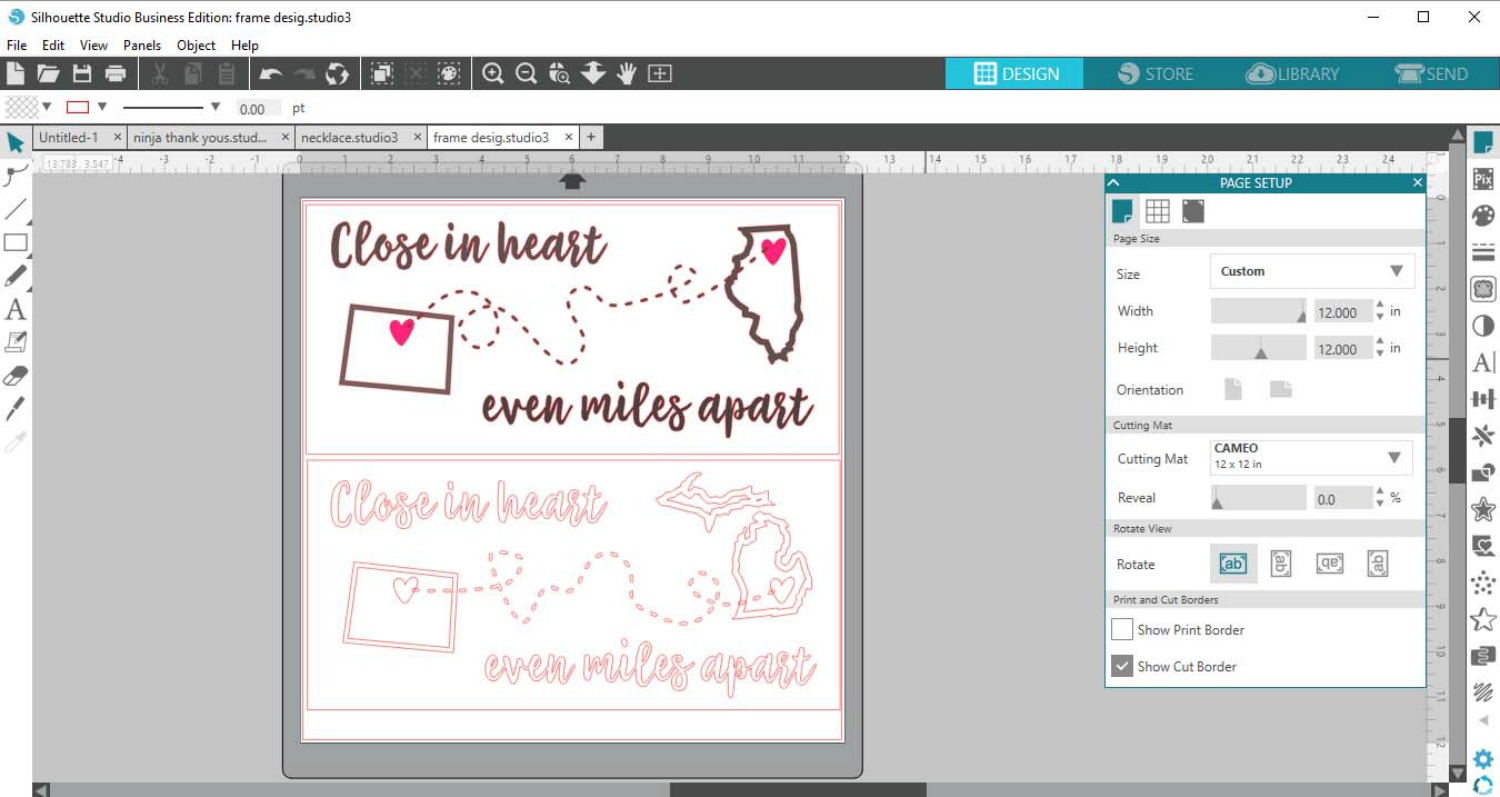 Once you have everything the way you like it you're ready to cut the vinyl out and weed the design. Add your transfer tape and get ready to attach it to the frame.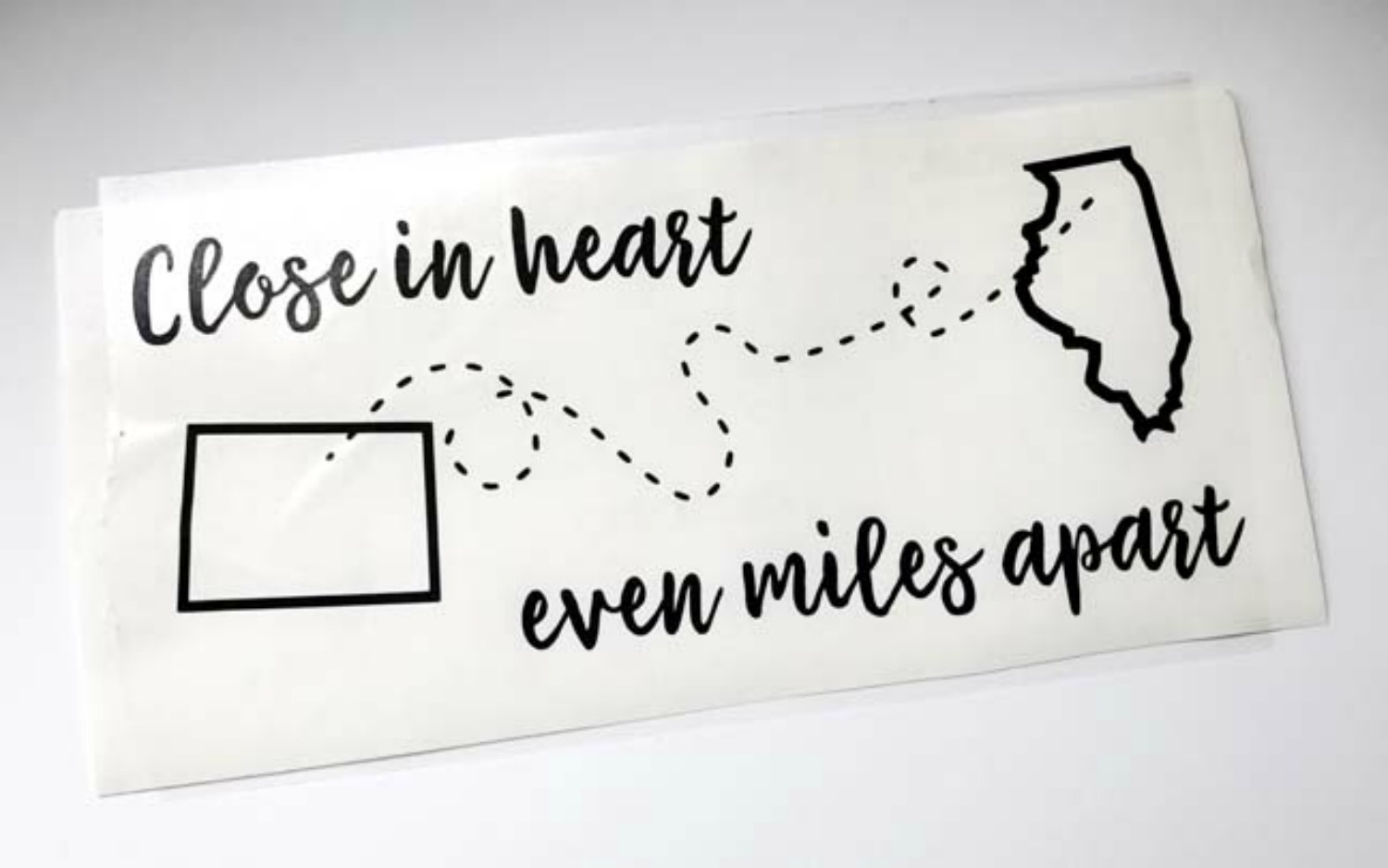 Make sure to use your scraper tool to get a firm press and work slowly.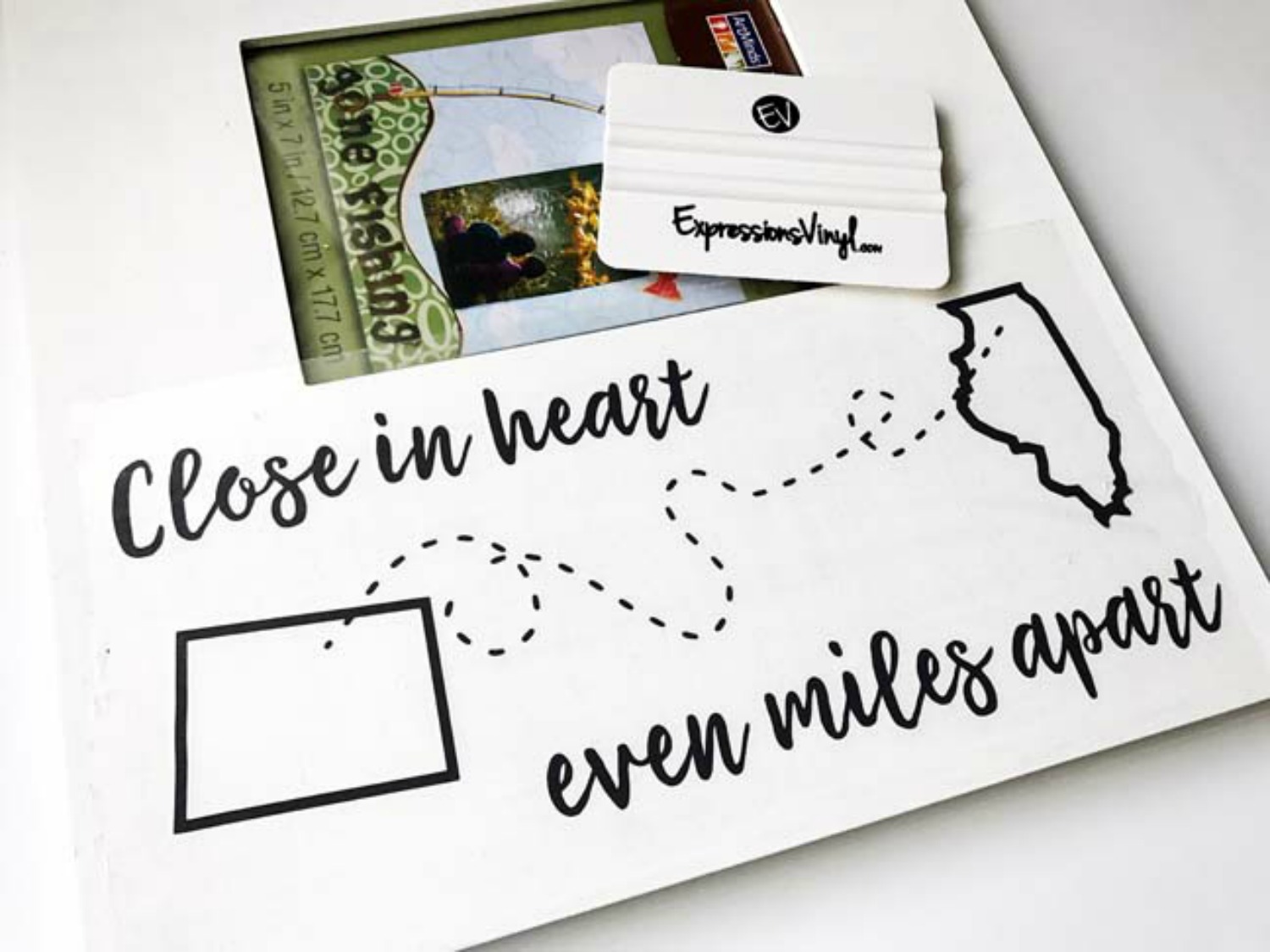 I cut the hearts out of the magenta luster vinyl and simply attached them like a sticker since they were small. I put them over the general area of the state where we all live.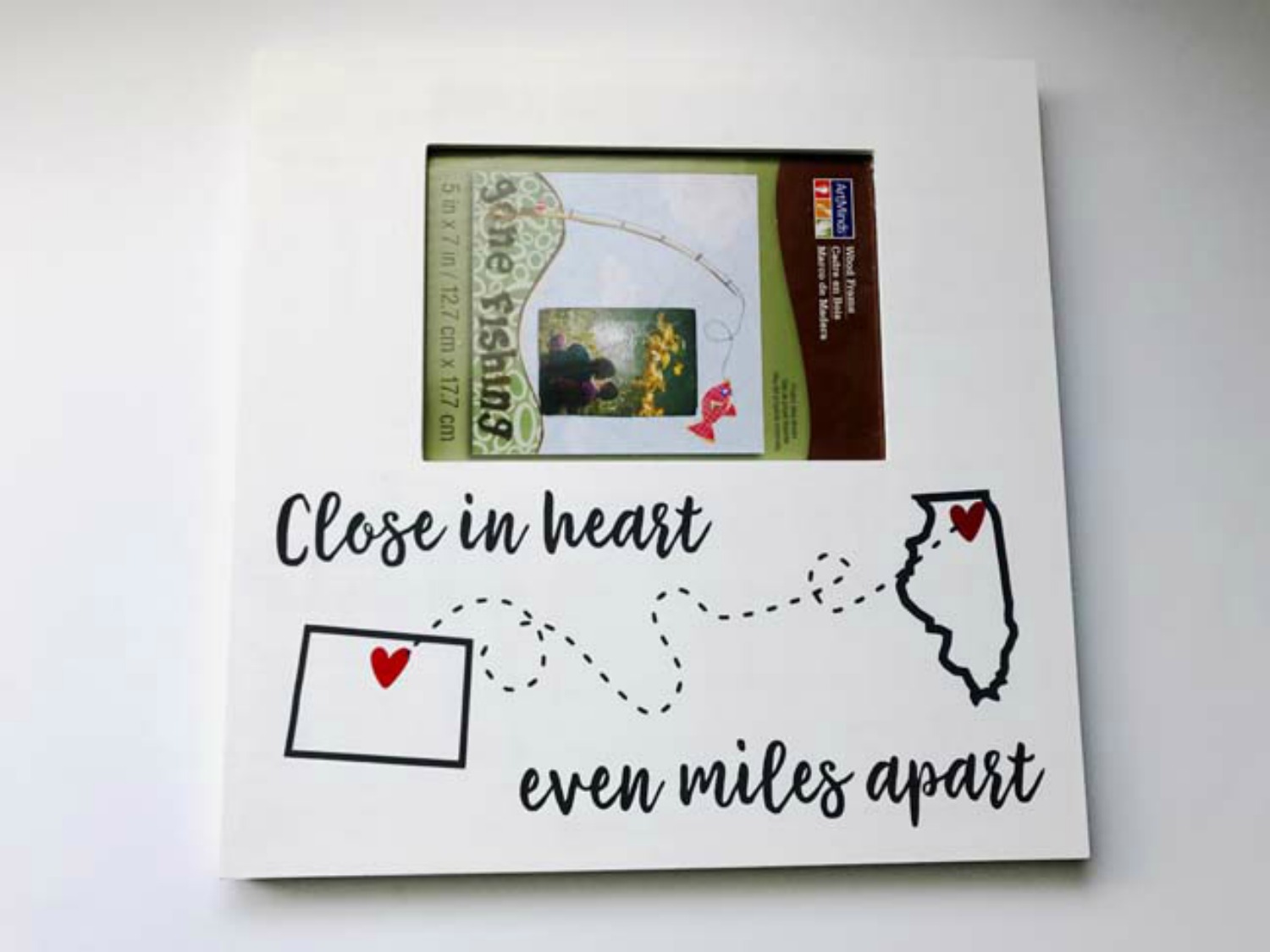 All that's left is to add your photo!! I already know there will be tears involved as I give these to both grandma's before we leave.
Have any of you ever moved cross country? I've done it while growing up but this will be my first move with my own little family. I know we're in for an adventure but we couldn't ask to be moving to a more beautiful state.
Recent Posts
The May 2023 Mystery Project Box is finally here and it is full of all sorts of fun things …

The April 2023 Mystery Project Box is finally here and it is full of all sorts of fun thin …

The March 2023 Mystery Project Box is finally here and it is a fun one. We …