Siser EasyWeed heat transfer (iron-on) vinyl will always be a staple when crafting with vinyl, but sometimes you're sick of the same old ideas. Don't worry, because we have some fun project inspiration for you! Read on to see some projects using our favorite heat transfer vinyl!
---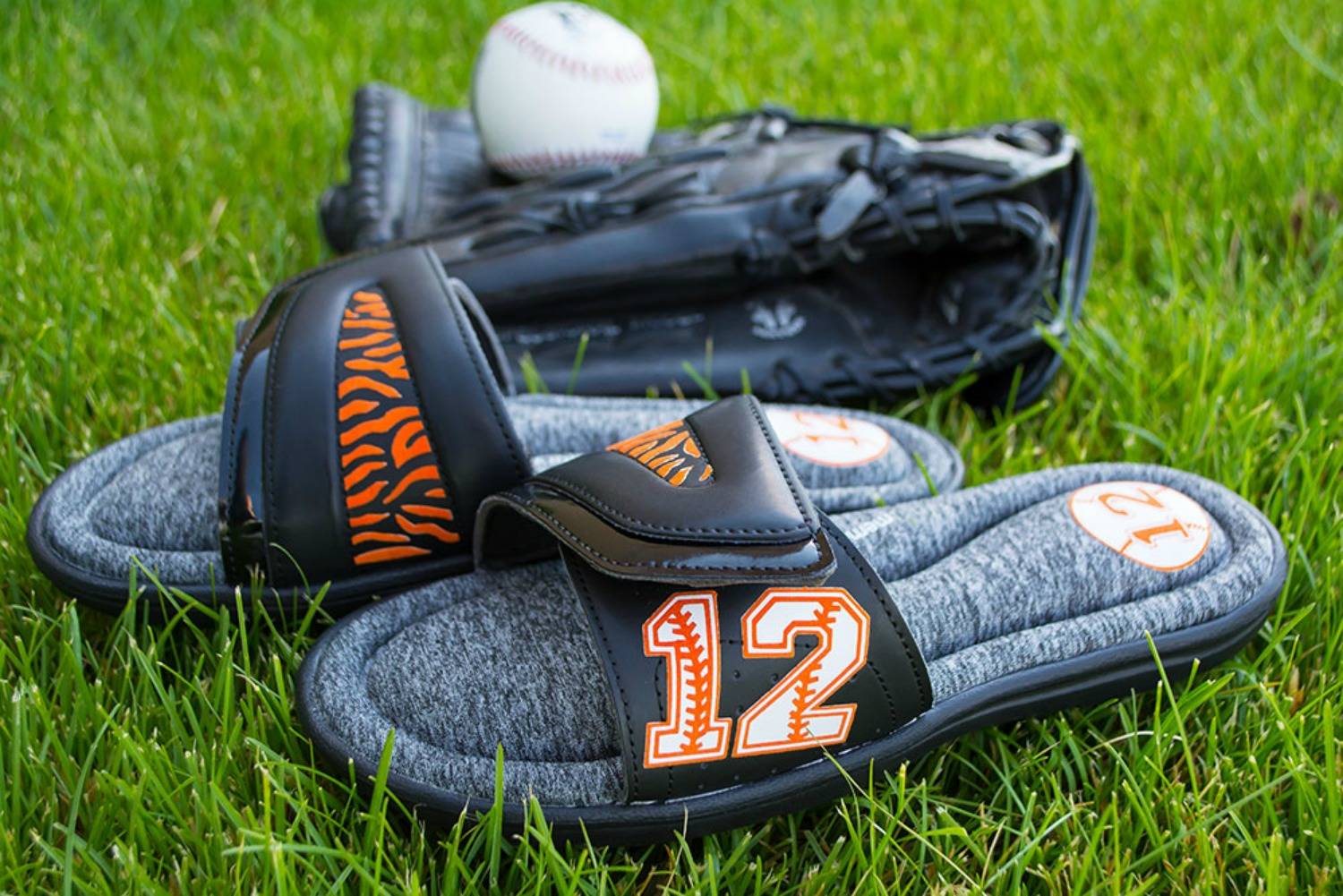 How fun is this project?! You can customize sandals any which way you like, whether for the beach, baseball games, casual lounging, and more!
Make sure you use the proper heat settings on your iron or heat press. You can also use one of the small craft irons that are available. We'd also recommend testing part of the sandal to make sure it will not melt under the heat. Some surfaces will not work.
Vinyl Used:
Cut Files:
Silhouette Design Studio

Baseball (#10759)
Tiger Stripes (#77455)
Fonts:
---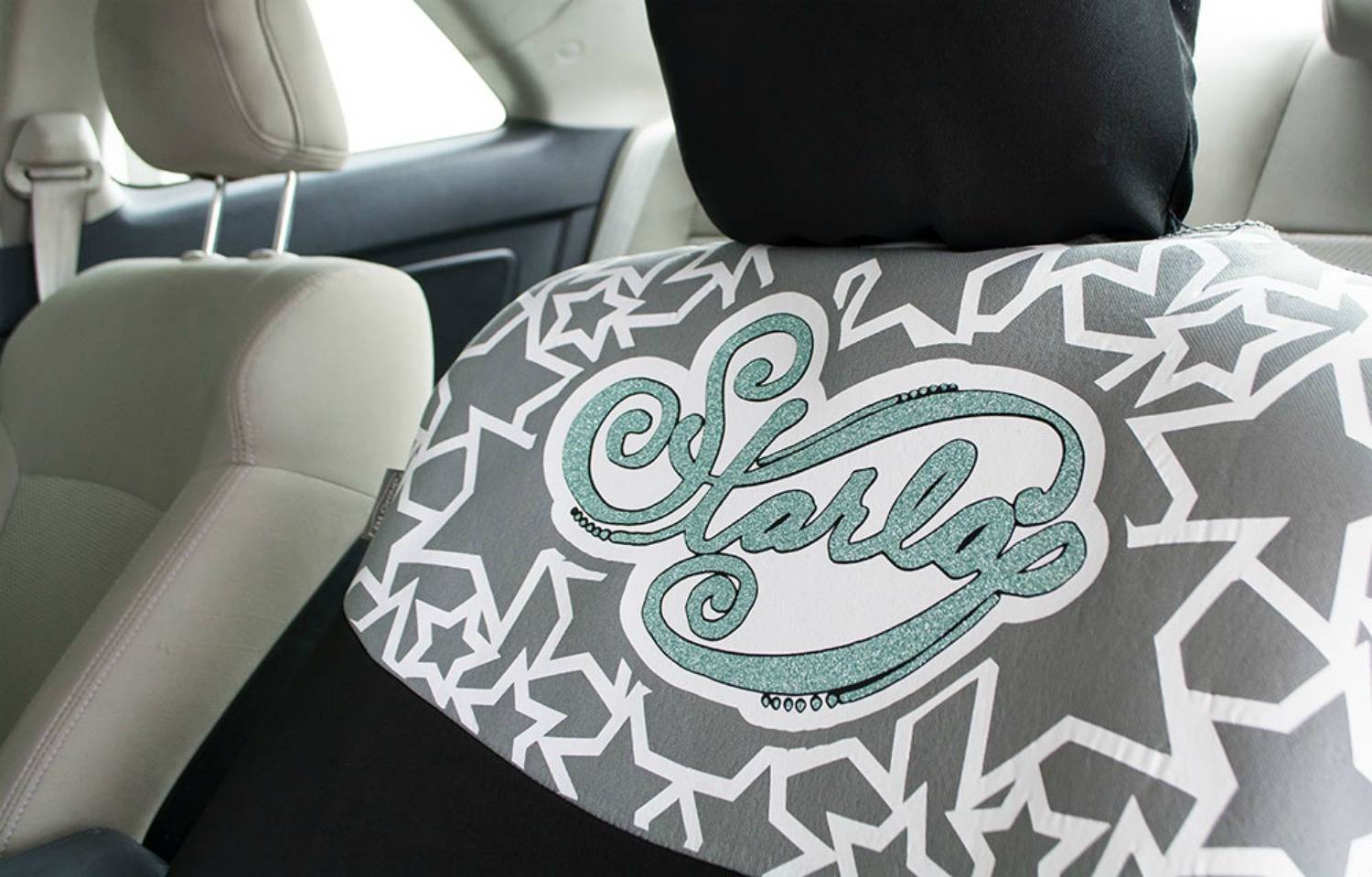 A fun, non-permanent way to customize your car! This can be customized with the driver's name, the name of your car, or whatever fun phrases or images you'd like! The possibilities are endless!
Make sure you test a piece of fabric first and know the material you're decorating. Some fabrics will react to heat differently than others. Starla worked in different sections to get the entire pattern to adhere to the cover.
Vinyl Used:
Cut Files:
---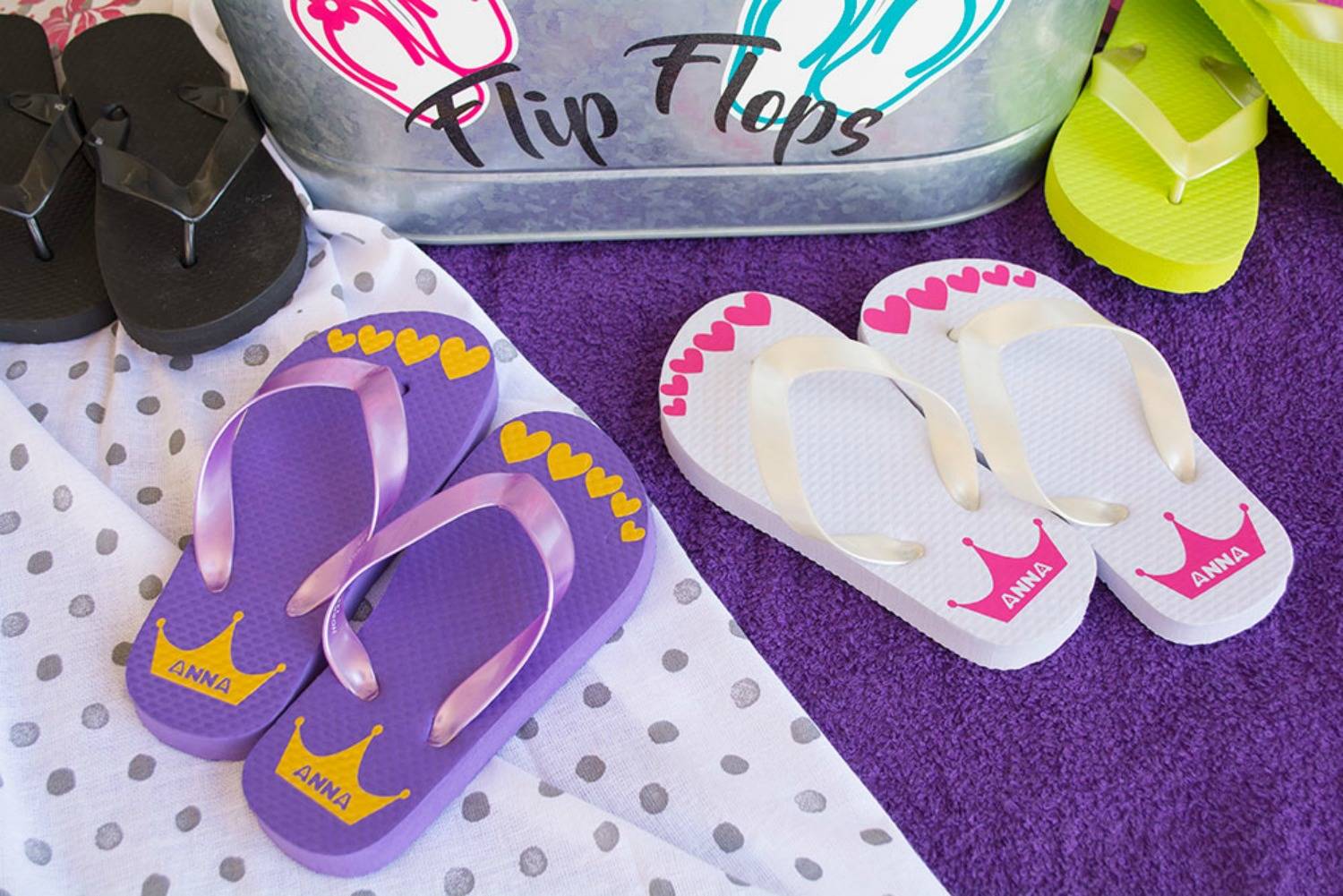 Normal flip flops can be so boring; why not spruce them up with some heat transfer vinyl?
These are so fun to make as party favors, gifts, or just everyday projects! Plus, it will help you remember who each pair belongs to!
Make sure you are not too close to the plastic straps when applying heat; they could potentially melt. Make sure that you are on a heat setting that will not burn or singe the shoes. You can always do a test press on the bottom to see how it will react, but we always recommend using our multi-use paper, just to be safe.
Vinyl Used:
Cut Files:
Silhouette Design Studio

Heart Princess Crown (#79747)
---
Monogrammed Faux Leather Bags


Make an ordinary bag extraordinary with EasyWeed iron-on vinyl! We customized this faux leather bag with a monogram, but you can use whatever design you'd like! So many fun design possibilities!
Always do a temperature check before pressing your design in case the material will become damaged or melted (try a spot that won't easily be seen). We also recommend using a multi-use sheet to protect your vinyl and your project.
Vinyl Used:
---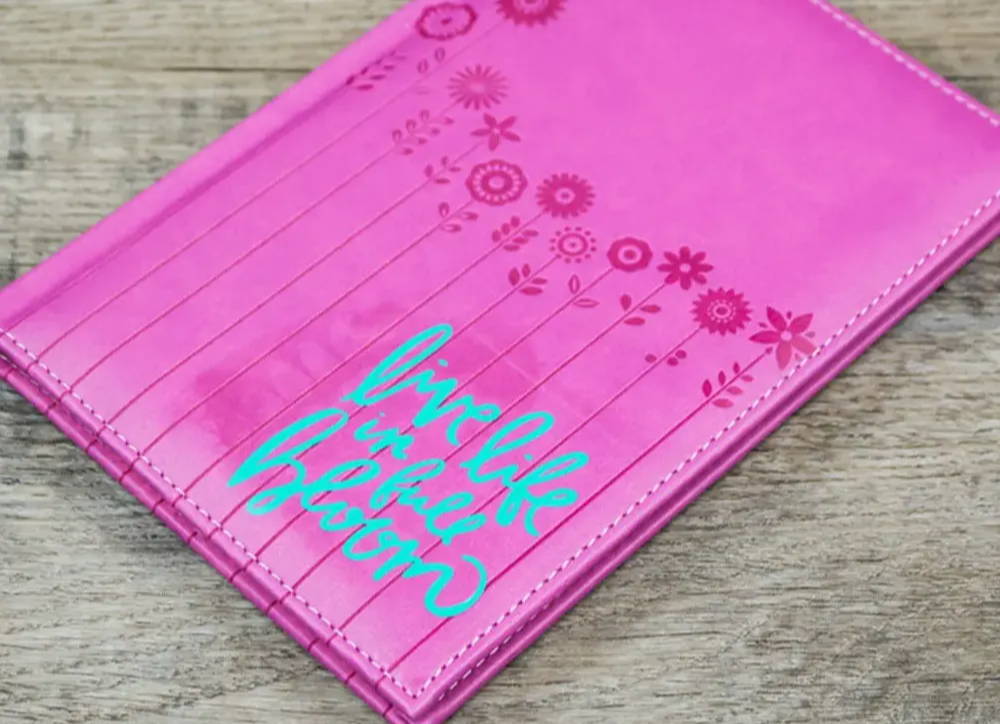 Yet another unique use for heat transfer vinyl! You can customize book covers or journals easily and make them unique and personal.
For the black books, we pressed at a lower temperature for less time to help preserve the material. (We can do this because we don't have to worry about it surviving the washing machine!)
For the pink book, you can see that we pressed too long at too high of a temperature and it gave slight damage to our surface. We recommend always doing a test on your material to make sure it doesn't burn, as well as using a multi-use sheet to preserve your vinyl and surface.
Vinyl Used:
Cut Files:
Silhouette Design Store

Monogram J (#3081)
Life Doesn't Have To Be Perfect (#167599)

we added an offset of 0.075"

Baseball Monogram (#126992)
Live Life In Full Bloom (#129071)
---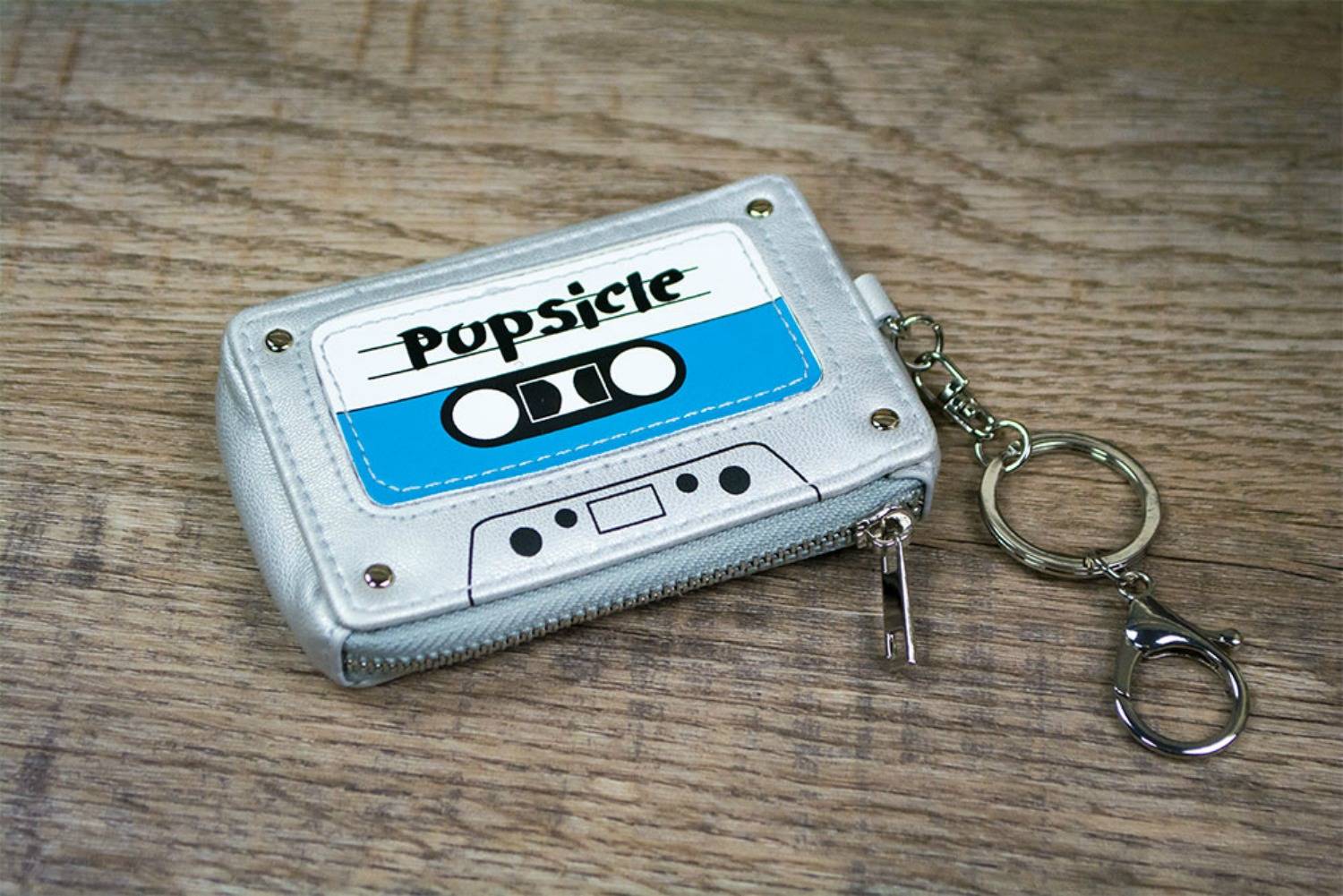 Who knew customizing a wallet could be so fun!
The fun cassette design already existed on this wallet, but it would be fun to add this design to a blank wallet as well! For this project, we simply added the text with black EasyWeed HTV.
Vinyl Used:
Fonts Used:
---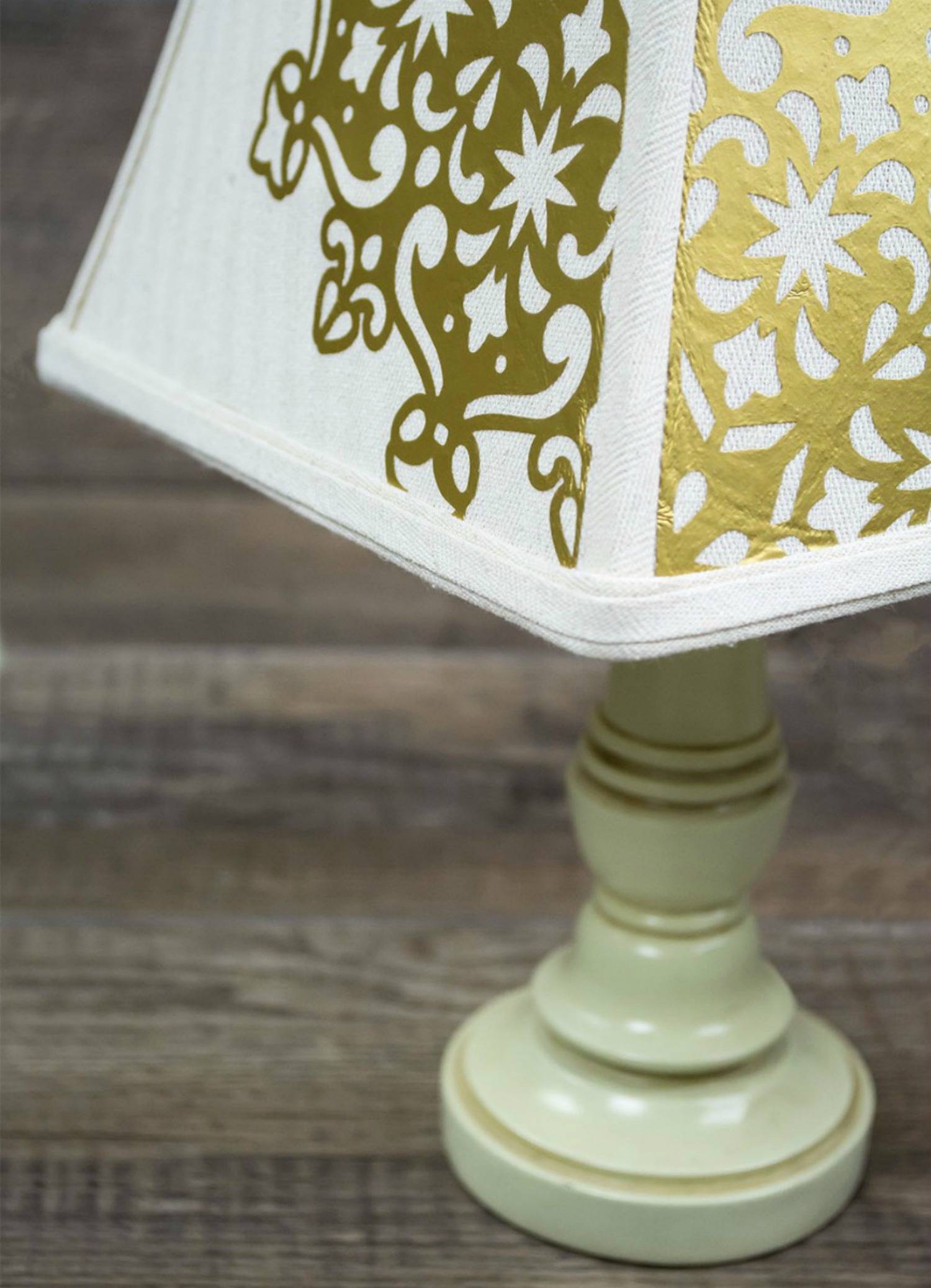 You wouldn't think to decorate such a simple household item, and yet decorating a lampshade can bring so much personality to your living space!
If you choose to try this project, we recommend an all-fabric lampshade as opposed to synthetic materials or plastic. (Although adhesive vinyl is a good option, too!) Be cautious of your temperature and time so that you don't damage your lampshade.
Vinyl Used:
Cut Files:
Cricut Design Space

Lace Medallion Pieces (#M23D2600)
---
How fun are these bright summer t-shirts? EasyWeed iron-on vinyl is a great material for everyday-use items like clothing. These shirts are ready to hit the playground and soak in that summer sun!
Vinyl Used:
---
We love Siser EasyWeed iron-on vinyl! It's so easy to work with, comes in a bunch of different colors, and works for almost any surface you want to place it on. If you've made something amazing with Siser EasyWeed HTV, tag us in your project on social media so we can see what you made!
As always, you can find us on social media on our Facebook, Instagram, TikTok, Pinterest, and YouTube. Give us a follow to stay up-to-date on all things Expressions Vinyl!
---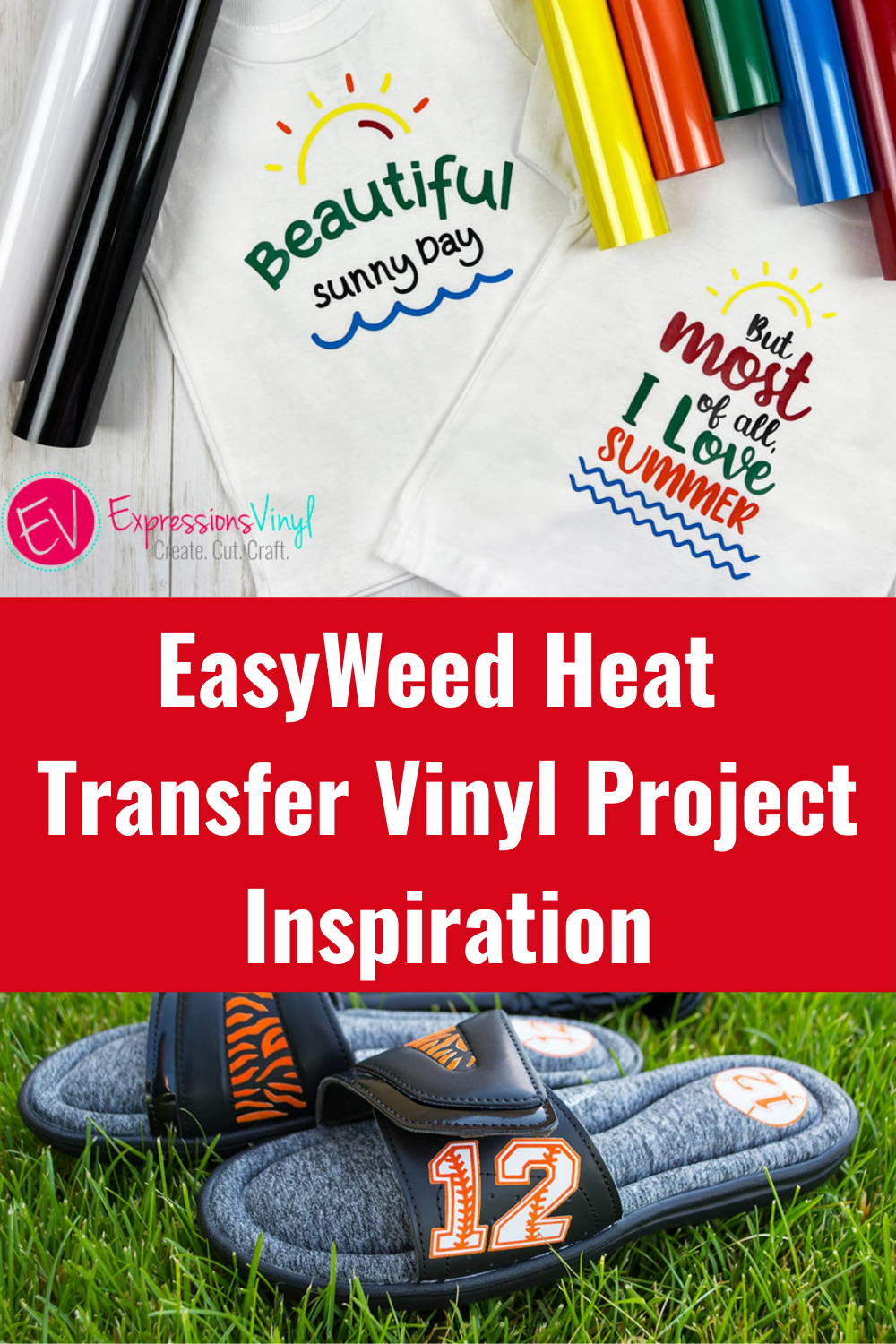 Recent Posts
If you're new to crafting, or if you don't use adhesive vinyl very mu …

Mystery Box Roundup Have you heard of t …

The June 2022 Mystery Box is so fun! It has everything you need to start cr …