Large Christmas Vinyl Windows
Decorating for Christmas is always a fun part of the Holiday Season, so why not impress those you visit you at home, work, or your place of business by decking out your windows with a fun Christmas Scene.
Take a look at what our ExpressionsVinyl Crews have come up with for our Christmas windows. Hopefully, we will inspire you to deck your halls and windows for all to see.
---
If you want that simple peaceful winter scene look to your windows, using two contrasting colors like we did here with Black and White is a great way to achieve that look for your project.
Here we paired Oracal 631 Black on the outside and our White Window Cling Vinyl on the inside adding a fun 3D look to the luster of the snow fall.
Vinyl Type - Color
Oracal 631 Black
Window Cling White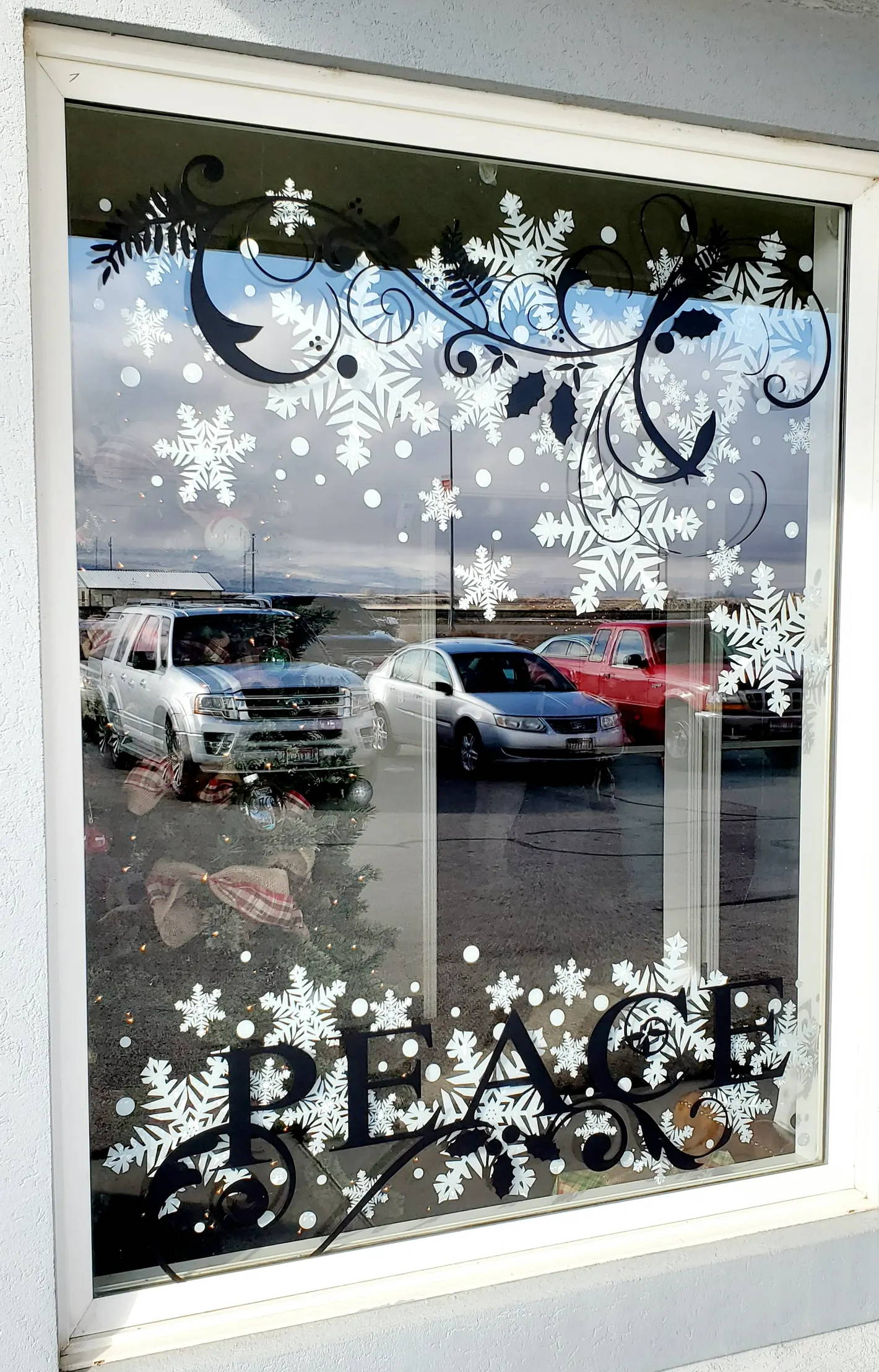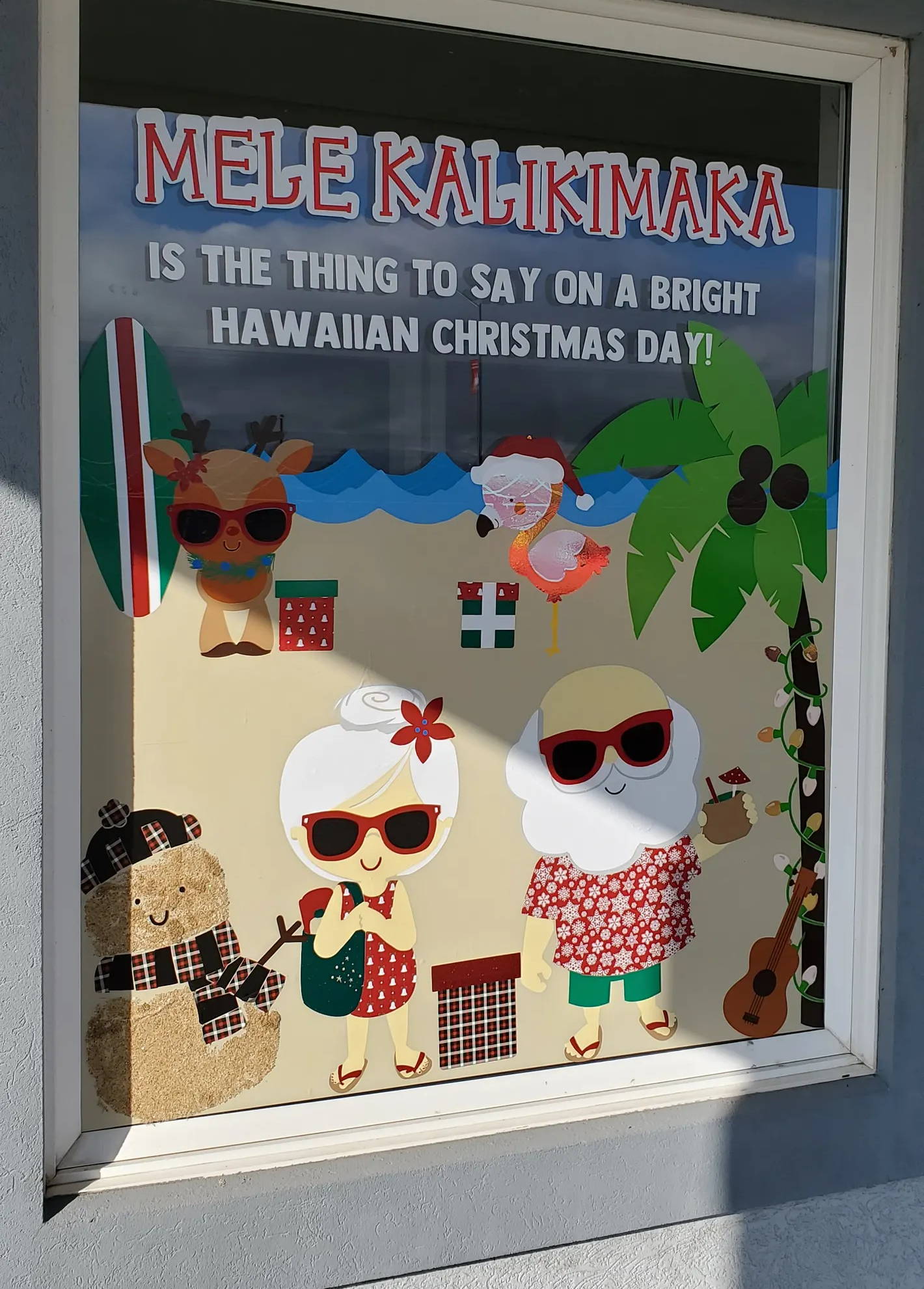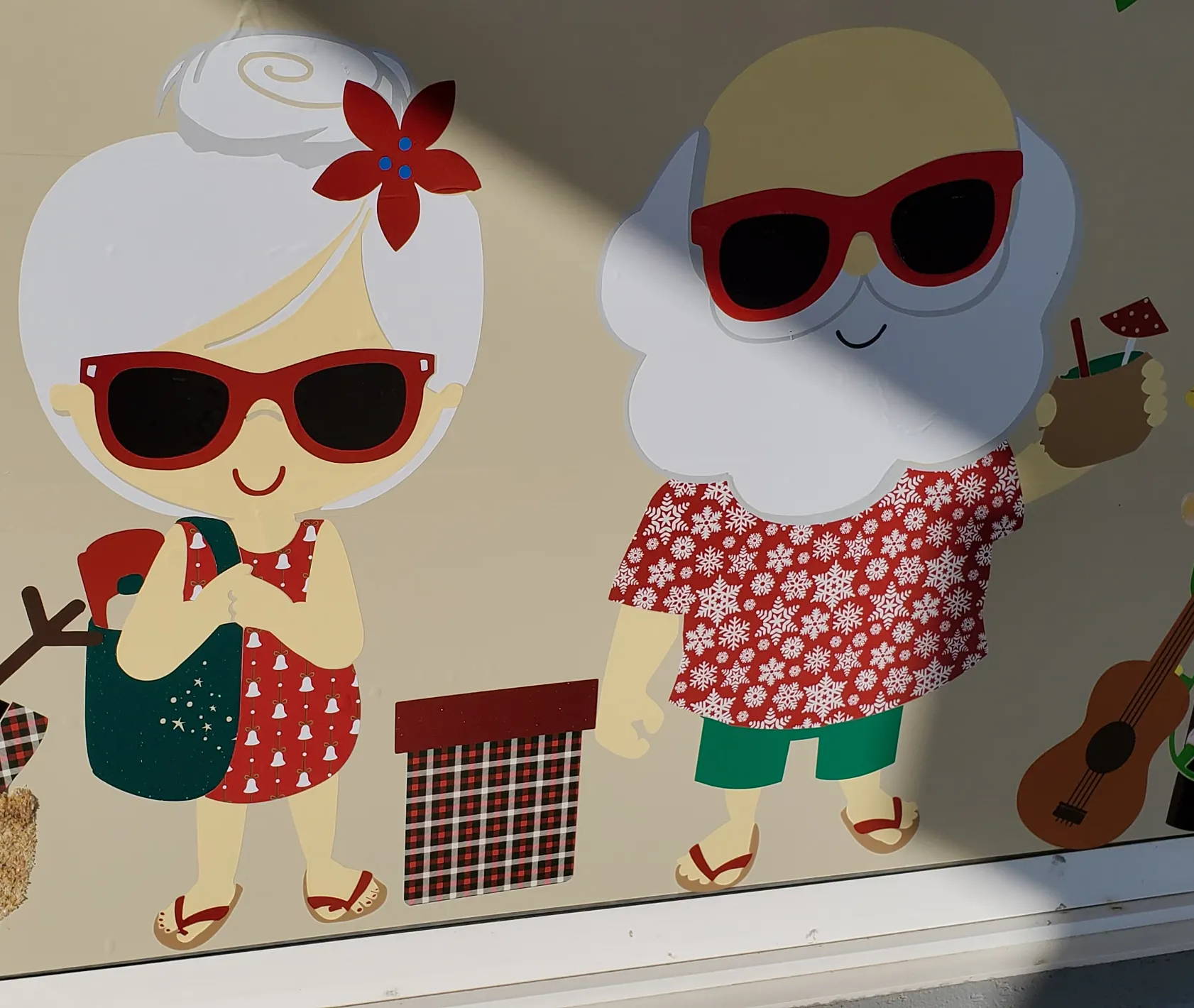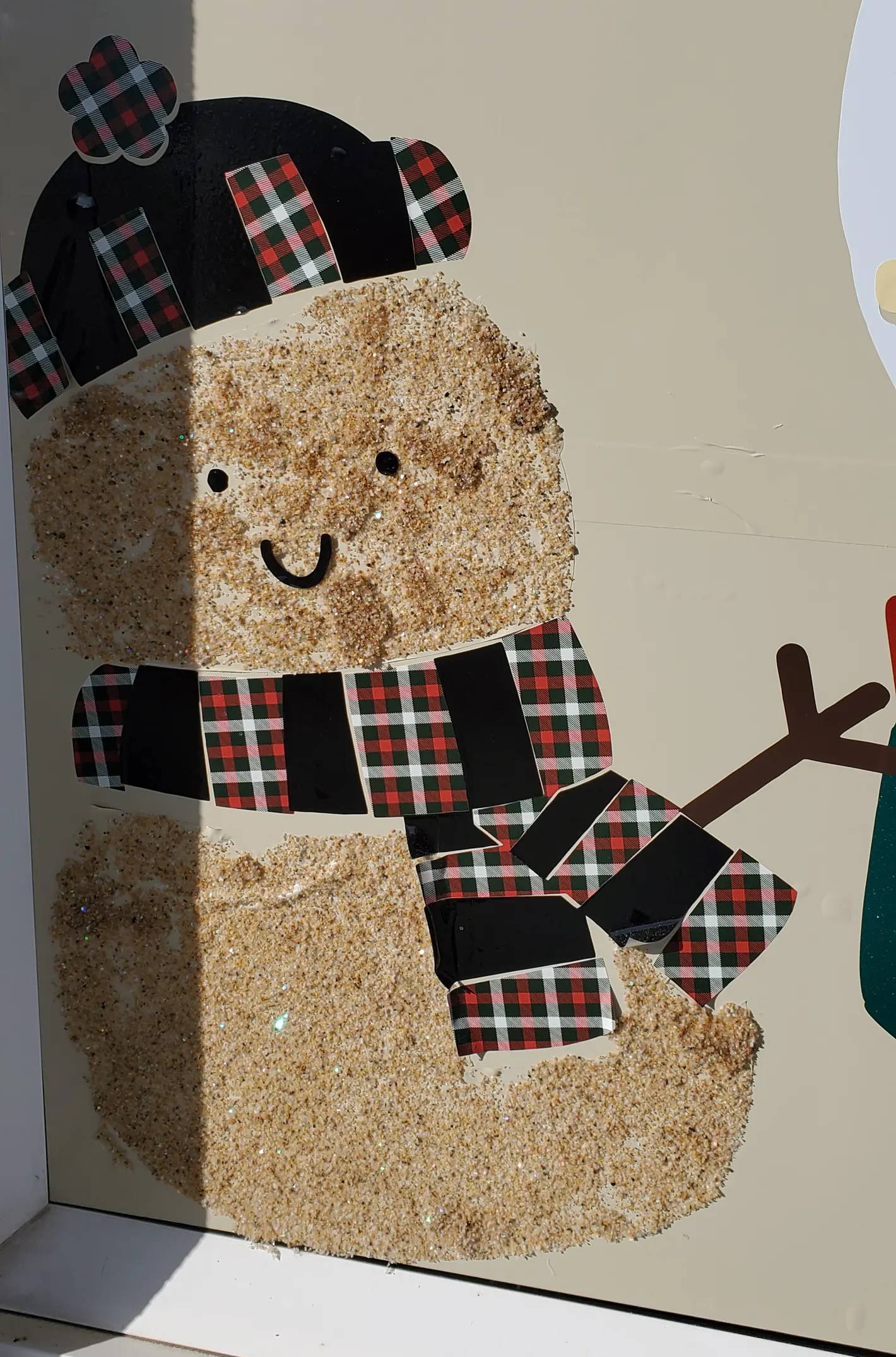 Mele Kalikimaka Christmas Vacation Window
---
This fun window will bring out the summer son on cold days, and you can keep this one up a lot longer, since Santa will be vacationing after Christmas.
This is a great use of a variety of Vinyls.
Try something new too like Sandy the snowman, using ModPodge on top of 651 Vinyl and letting it dry.
---
Vinyl Type - Color
Oracal 631: Lime Tree Green,Yellow Green, Dark Red, Nut Brown, Light Brown, Cream, Light Grey, White, Brown, Beige,Light Blue, Ice Blue
Opal Permanent: Pink, Yellow
Glitter Adhesive: Emerald Envy
Reflective Adh: Black
Patterned Adh: Christmas Plaid #2, Snowflakes Red, Jingle Bell
Grinch's Tipping Christmas Tree
---
It's true! Sometimes Christmas DOES come from a store, and you can definitely find some awesome Christmas gifts and supplies for Christmas in our Store Front at ExpressionsVinyl.
This is also a great way to learn how to cut larger than the mat and show off your favorite Christmas Movie.
Vinyl Type - Color
Oracal 631 Black,White, Lime Tree Green, Pink, Bubble Gum, Lavendar, Turquoise, Light Yellow, Celedon, Orange, Red, and Brown
Cut Files Used
Grinch Christmas Tree~ Google.com
Shop Items Used In Grinch's tIPPING CHRISTMAS tREE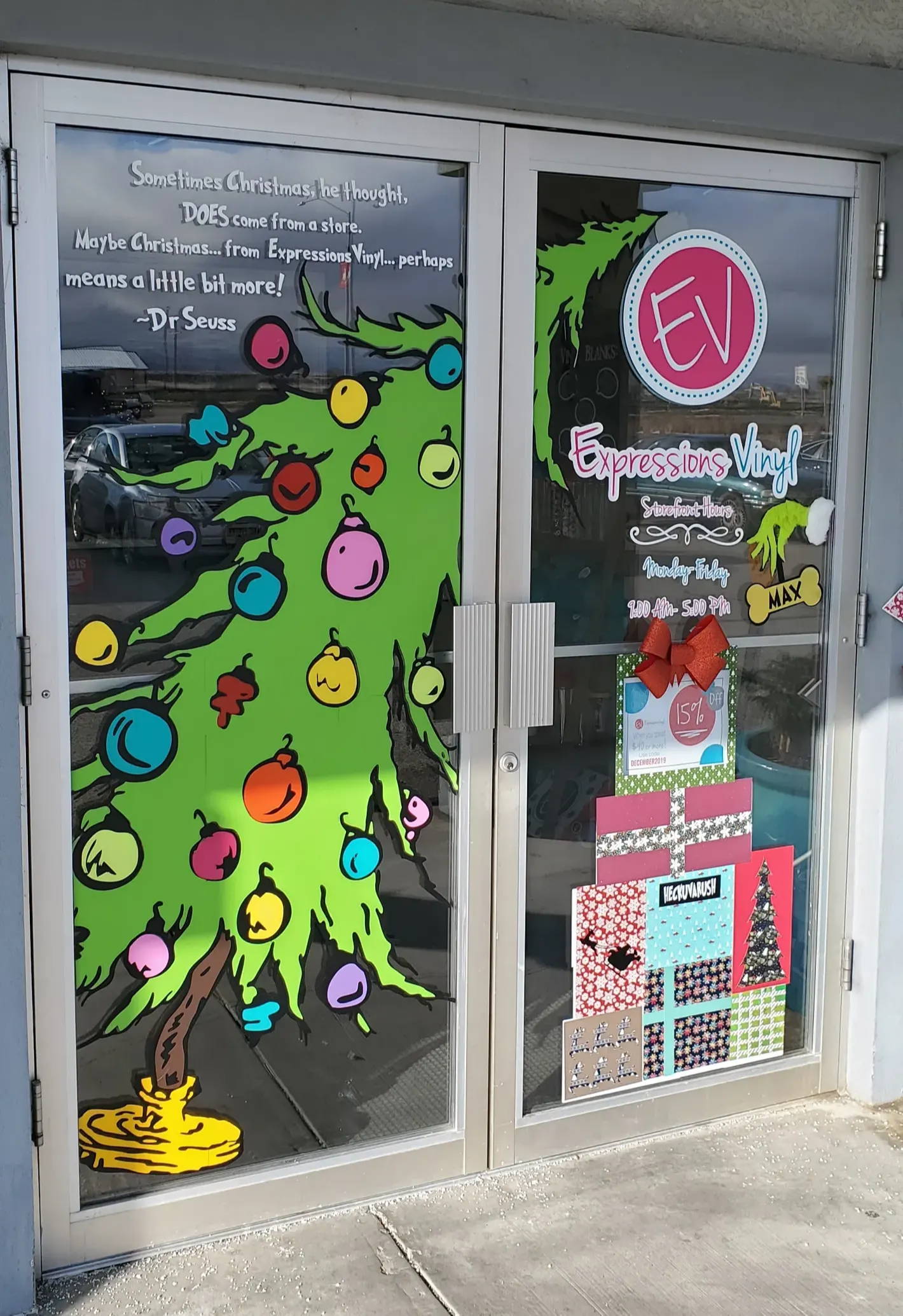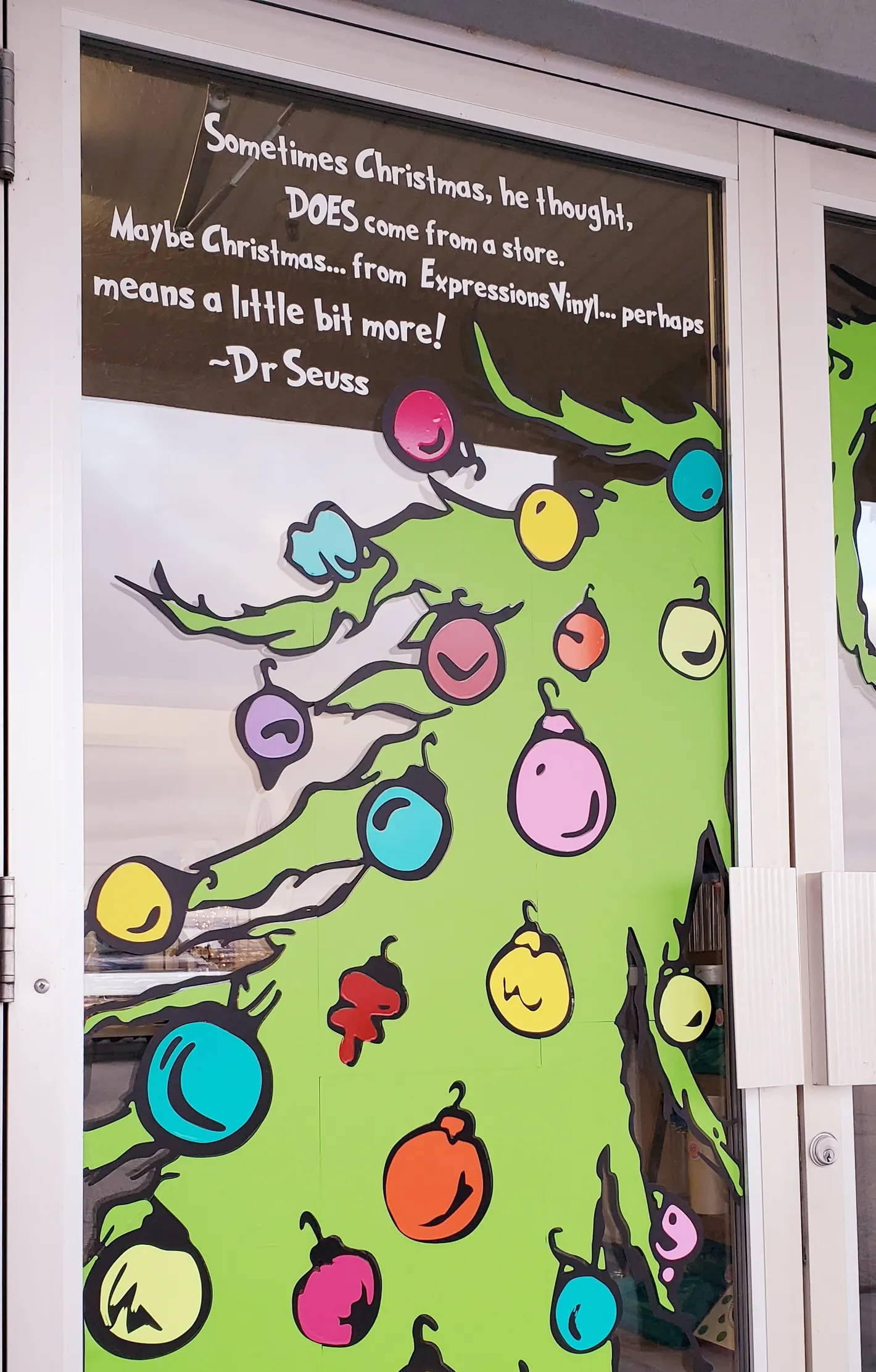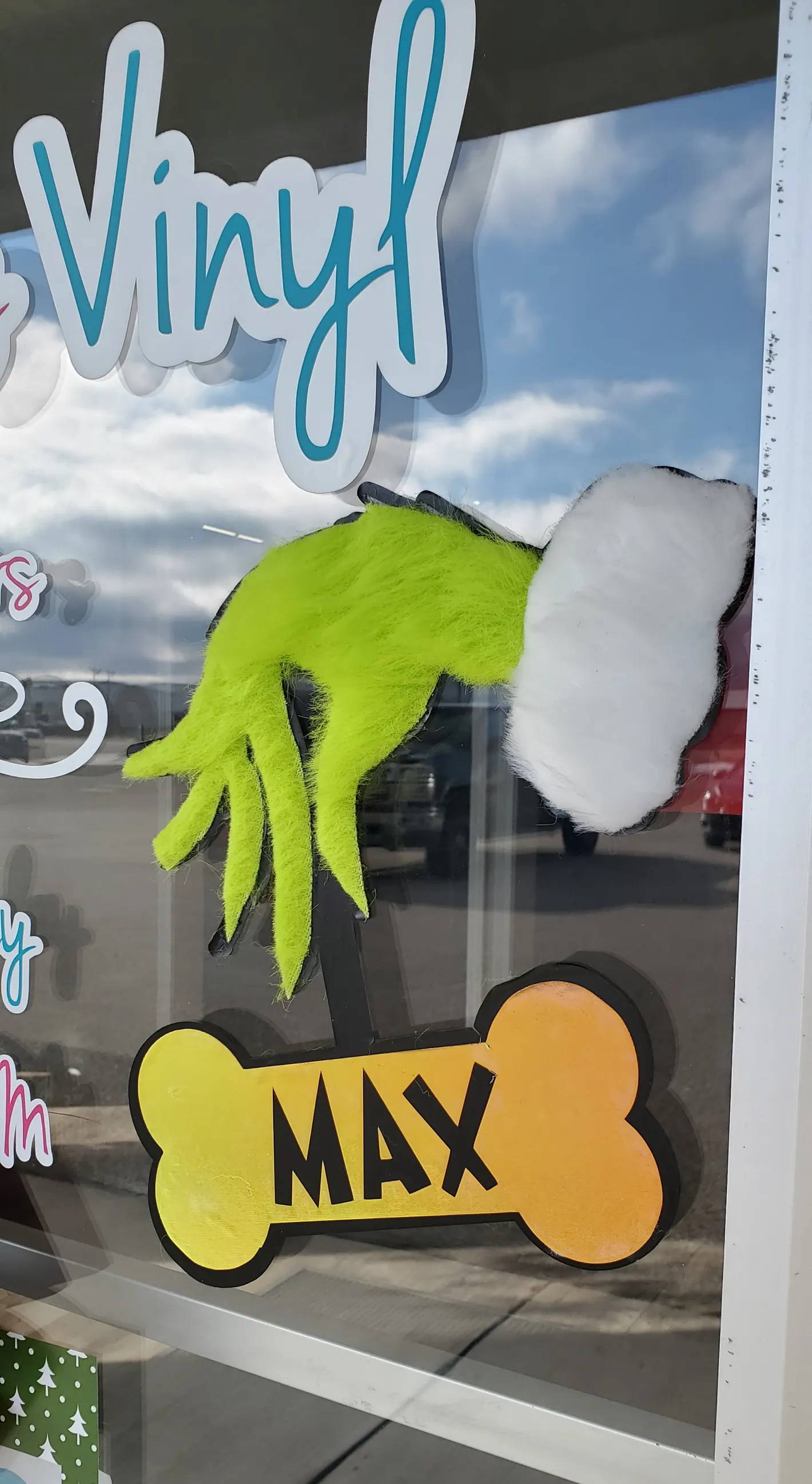 The Grinch & Max Christmas Presents
---
ExpressionsVinyl offers so many awesome patterns, for your projects, creating a fun and easy window using shapes and patterns makes for an awesome window display.
Add some different techniques like pressing Faux craft furr to Easyweed Adhesive HTV and then adding that to Oracal 631
TIP: Place removable vinyl behind permanent for easy removal
---
Vinyl Type - Color
Oracal 631 White, Black, Red
Easyweed Adhesive
Holographic HTV Pearl
Glitter ADH: Pink Flirt, Tiffany Blue, Champagne
Opal Bright Green
Pattern ADH: Snowflakes Red, Christmas Collage, Christmas Farm Truck, Candy Cane Stripes, Christmas Sweater, Bright snowflakes, Whimsical Poinsettia, Oh Christmas Tree
Recent Posts
It's that time again! The September 2023 Mystery Project Box is finally here and it is full of al …

It's August, and you know what that means. It's time for the August 2023 Mystery Project B …

It's that time again! The July 2023 Mystery Project Box is finally here and it is full of …