Count Your Blessings Oramask Pillow
Stenciling can be used for more than just on wood or solid surfaces. Oramask 813 Stencil Vinyl makes it very easy to create stencils of your own design and apply them to several surfaces. Such as shirts, Clothing, Pillows, towels, basically all that fun stuff. Lets take a look at how easy it is to use Oramask Stencil Vinyl onto a Pillow case.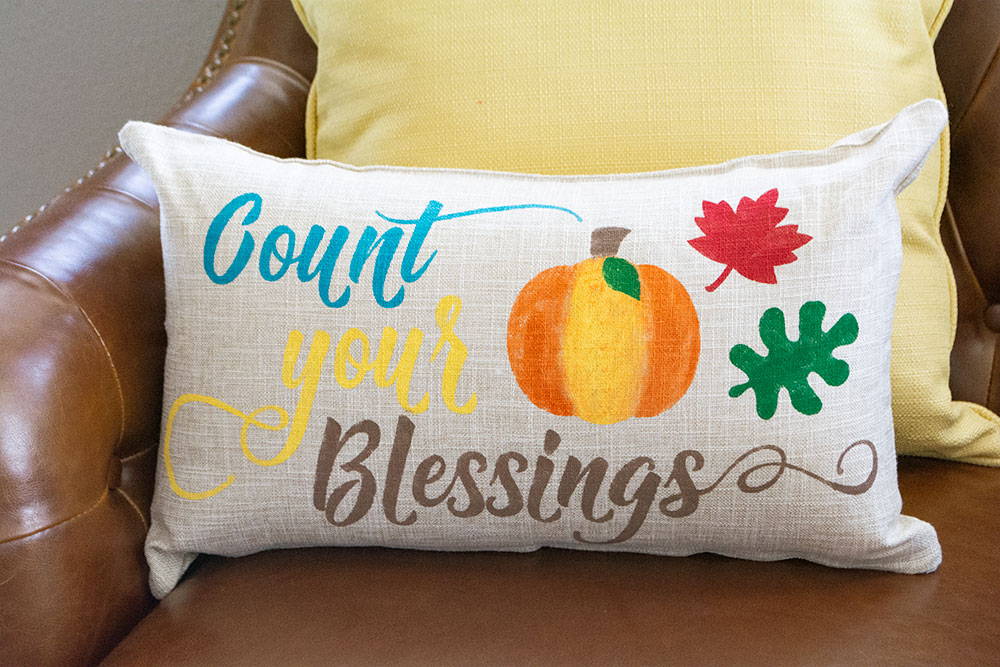 Check out how cute this turned out, so super and simple, you can even throw in some creativity with shading and color blending. When you chose the stencil option, your color pallet is as large as the colors of paint, or whatever you come up with.
But, you first need the vinyl, so check out the drop down below to get started.
Shop Items Used In Count your blessings stenciled pillow Project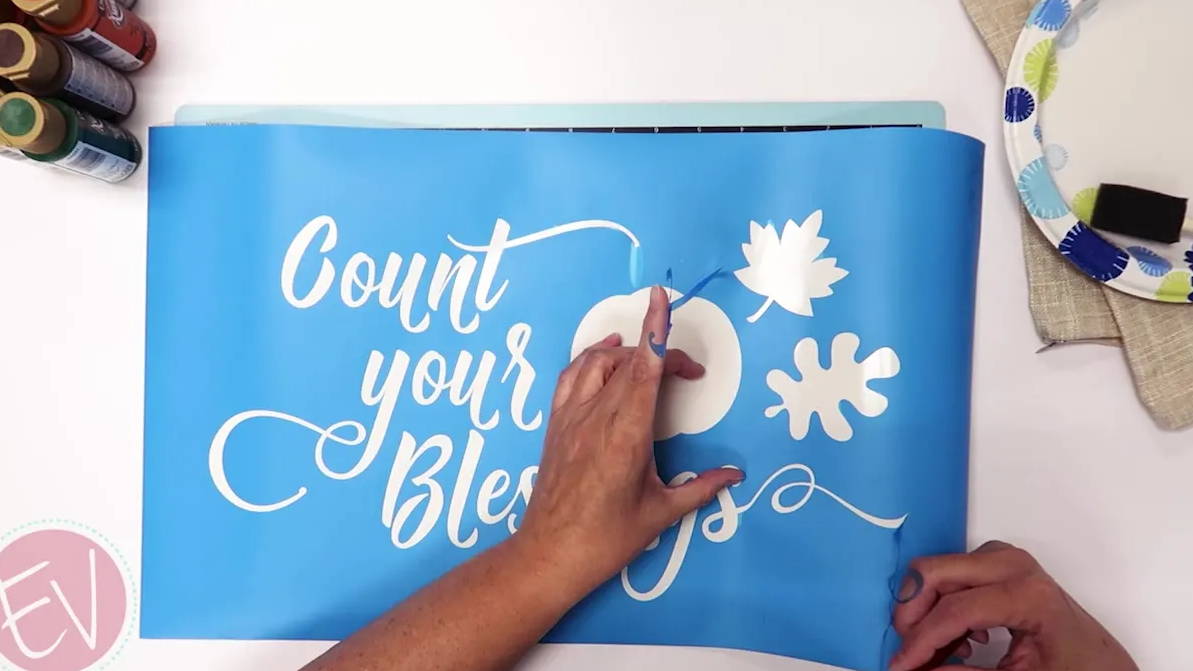 Choose your cut file, or make up your own, get creative.
This cut file can be found from DesignBundles.net: Count Your Blessings
Stenciling you are basically working backwards, so weed out the wording and shapes and leave behind all the film around your image.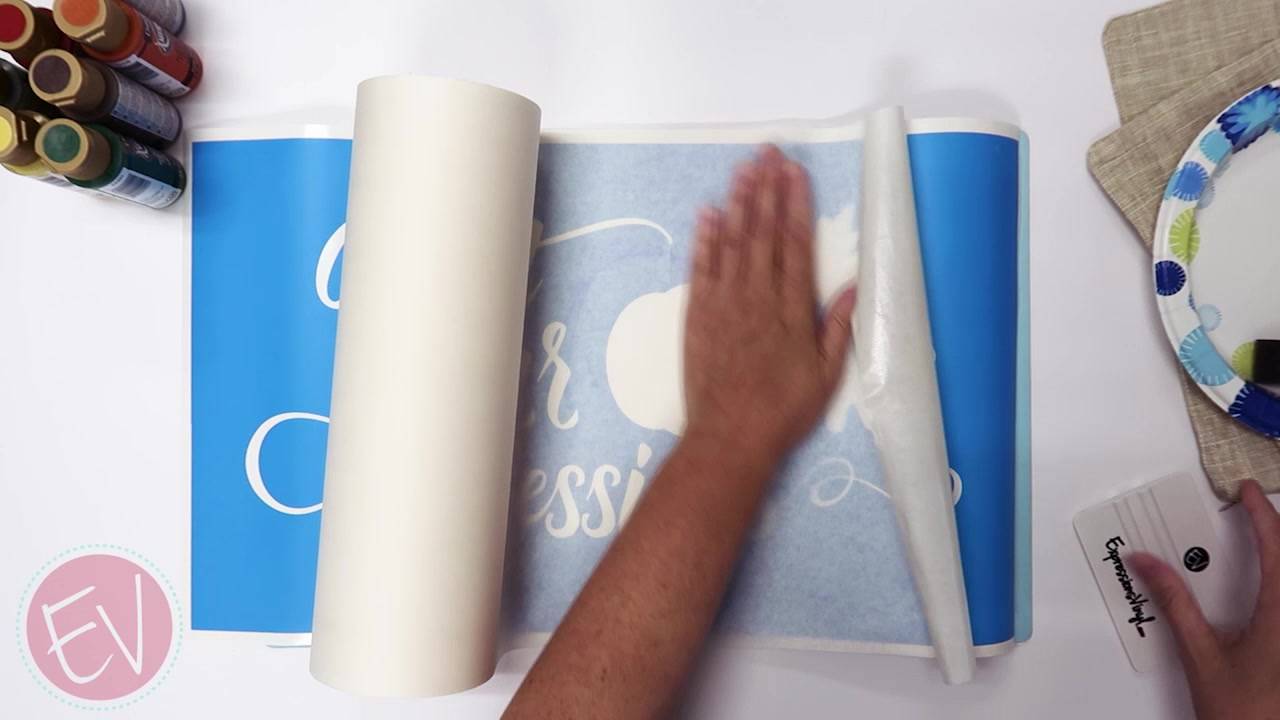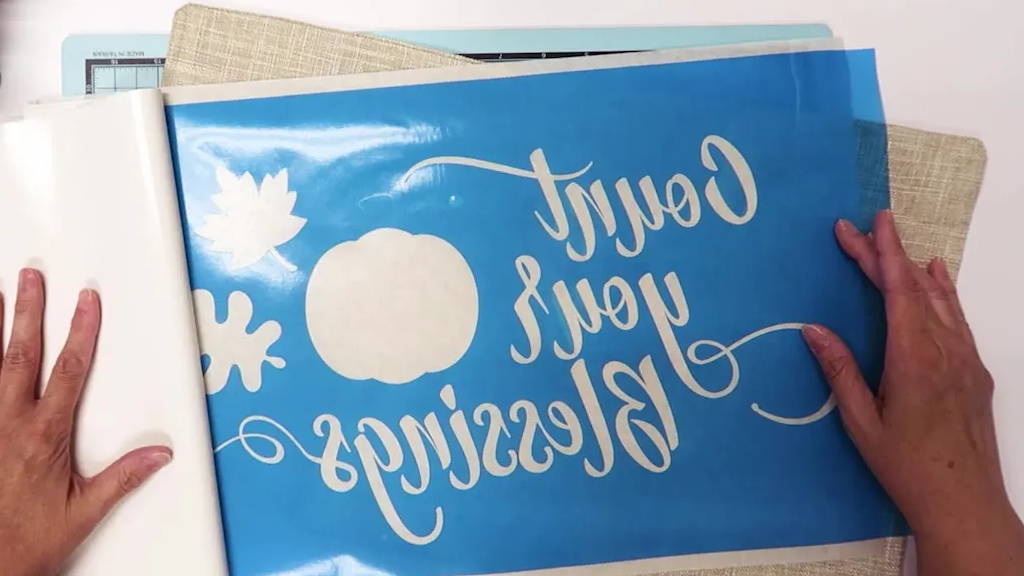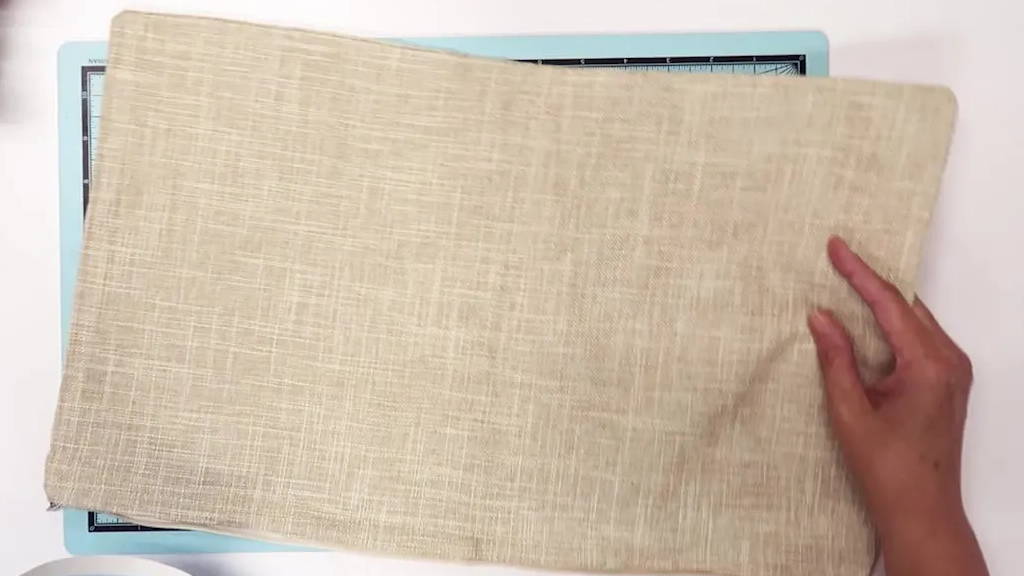 We are now ready to apply the vinyl to the pillow case. Be sure before this point, to give your pillow case a good iron down to avoid any crinkles getting in the way of the vinyl and allowing the paint to bleed. Use some acrylic paint and some foam sponge brushes for best results.
TIP: For a softer paint finish use Fabric Acrylic Paints like FolkArt.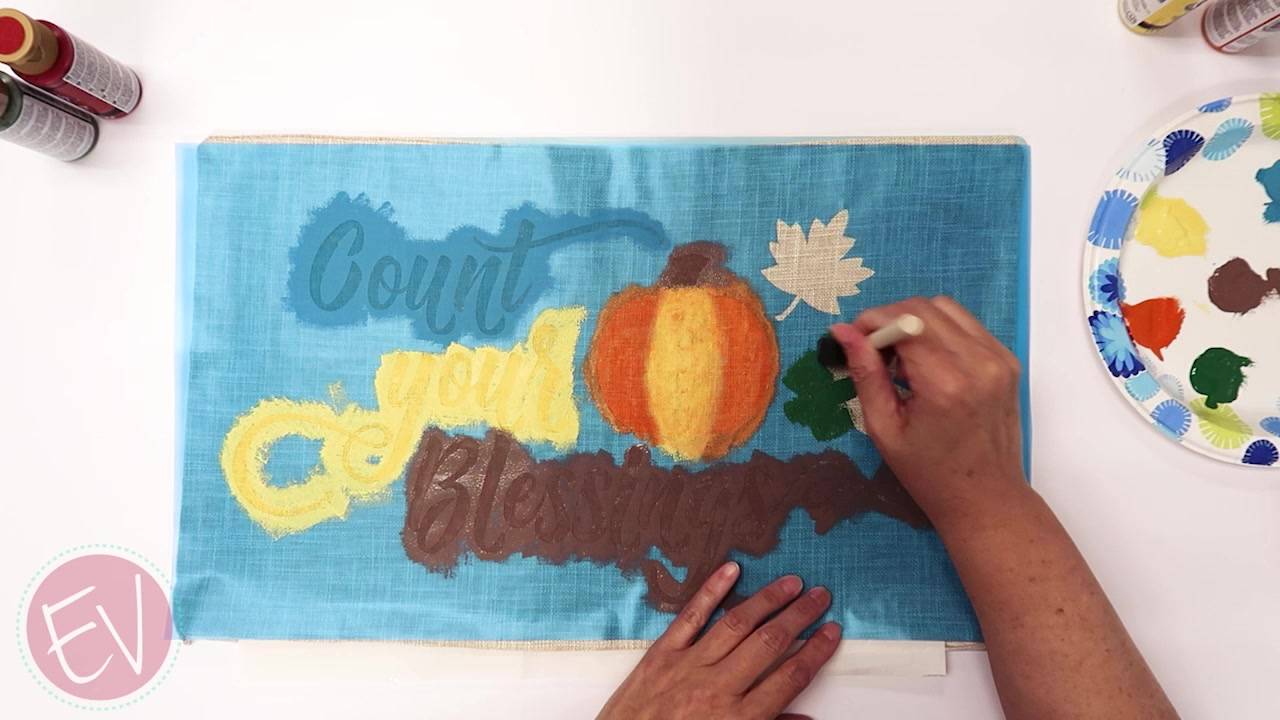 Then once you have it in place, just start sponging away. Use a different brush for each color to keep from mixing colors, unless you choose too like on the pumpkin. We did a fun color mix and shadow play to give it some definition.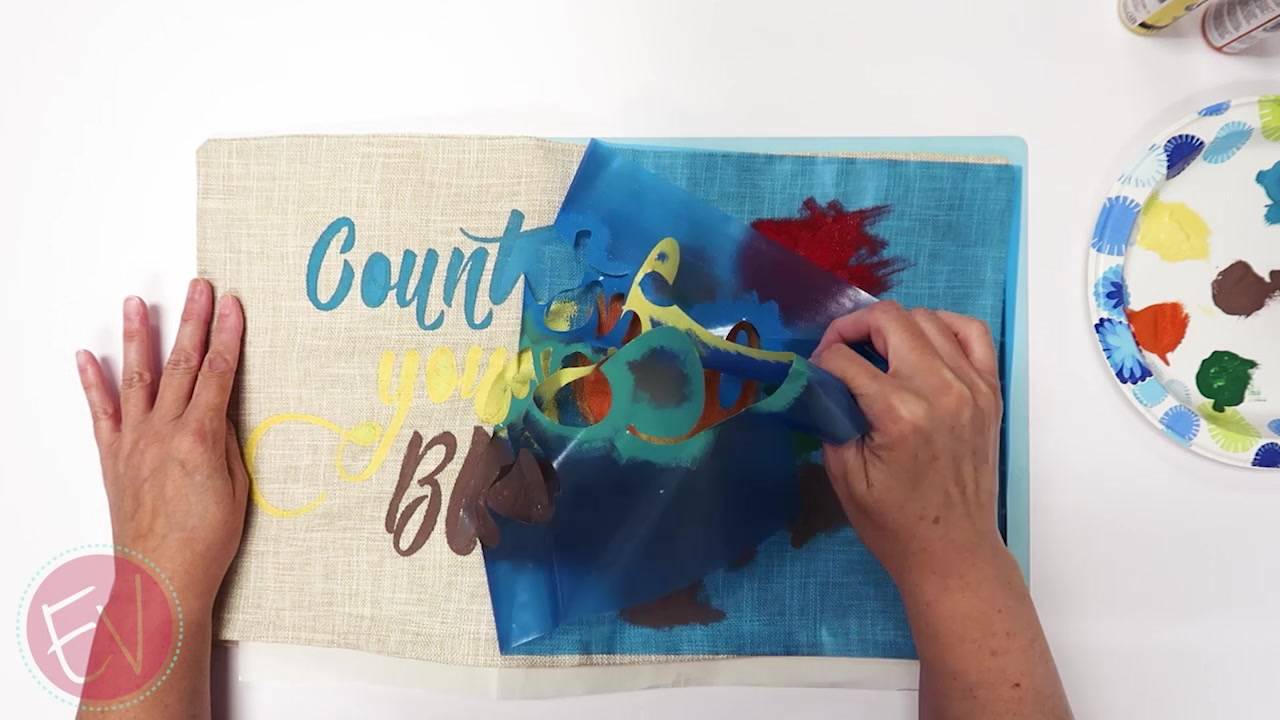 Once it is dry, slowly pull (roll) away the vinyl to show your new creation. Weeding out all the internal stencil pieces with your weeding hook.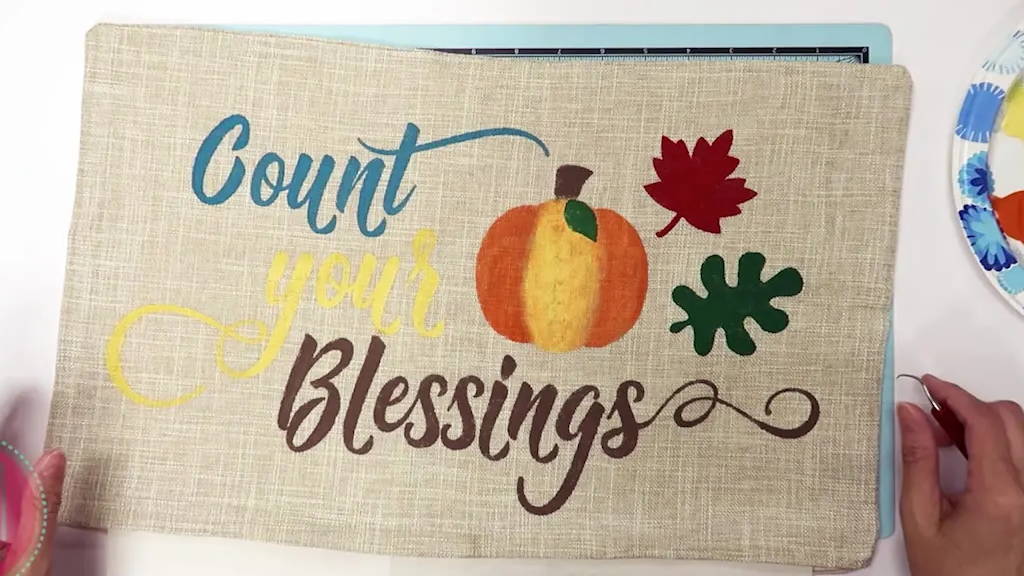 Check out those crisp clean lines, that is the Oramask 813 Stencil Vinyl working its magic, even on Fabric.
For the whole video tutorial, check out the video below on our You Tube Channel, and be sure to check out all the other fun Stenciled project.
---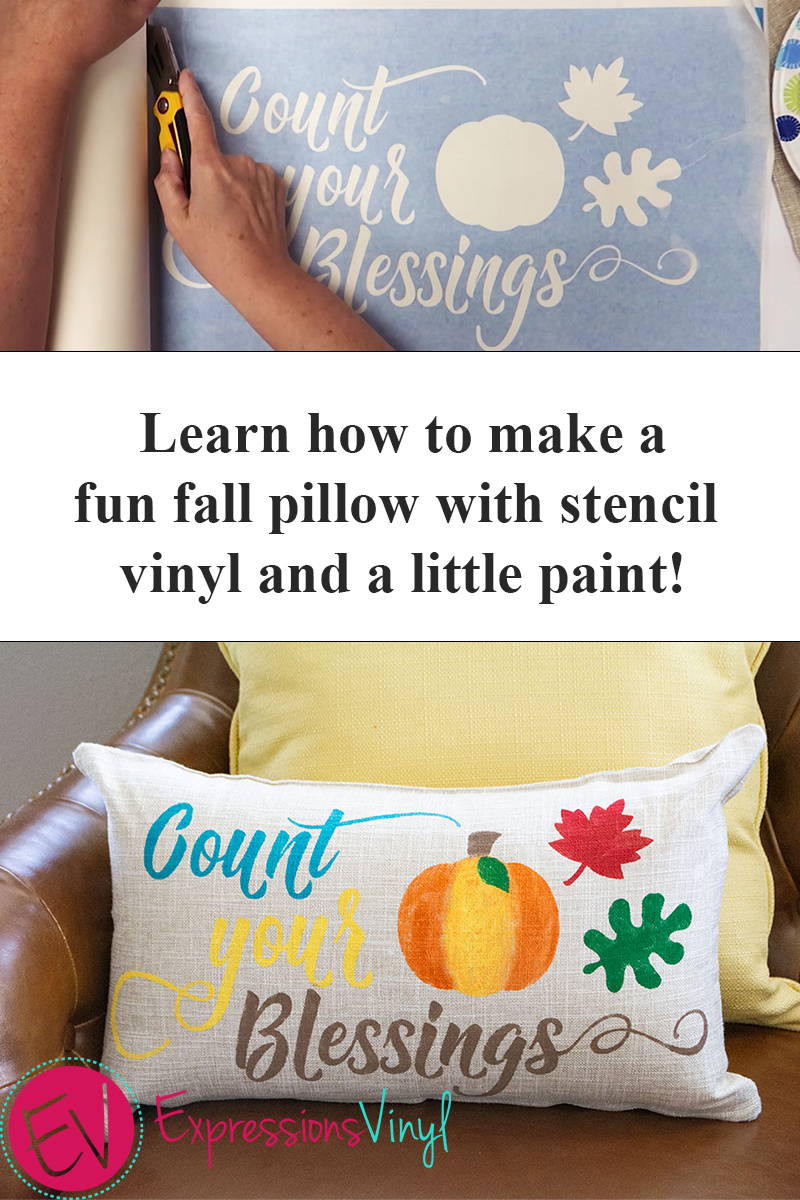 Recent Posts
It's that time again! The September 2023 Mystery Project Box is finally here and it is full of al …

It's August, and you know what that means. It's time for the August 2023 Mystery Project B …

It's that time again! The July 2023 Mystery Project Box is finally here and it is full of …