Take your creativity to the next level by making some Christmas Decor, Santa will surely love, and it will definitely stand out in your home decor, literally, the half dome plastic ornaments make a very cool 3D effect.
This might look a little complicated, but trust me its not. The wooden board, Capitol 'H's, half dome ornaments and buffalo plaid ribbons are from Hobby Lobby, but you can probably find them at most craft stores.
Lets start with what vinyl you need to order, using the drop down menu below, you can quickly add these items to your cart straight from here.
Shop Items Used In HO HO HO Wood sign Project
So lets get started on this fun project.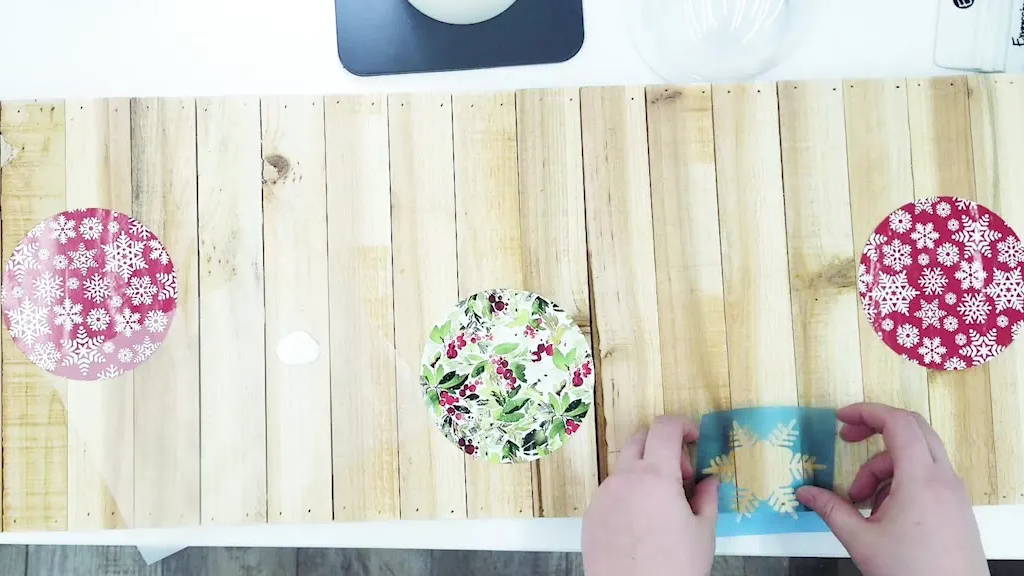 You will want to lay out how your want the HO HO HO, then place your patterns where your domes will be, and you are now ready to start stenciling on your Snowflakes.
TIP~ Sand wood surfaces down with sand paper, dust it off, they buff with 1000 grit sandpaper for a very smooth finish. If you want it distressed like we did here, just go for it!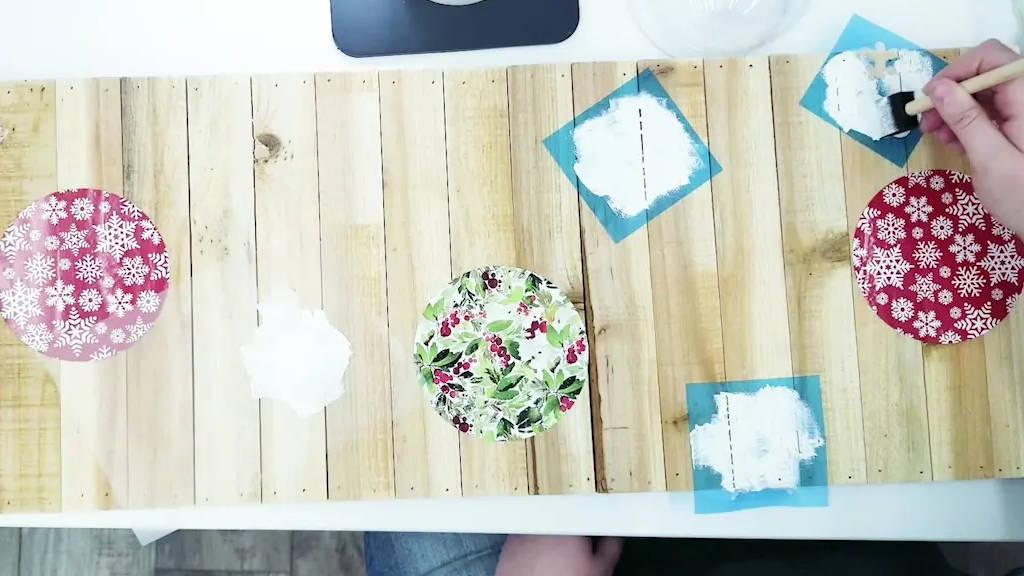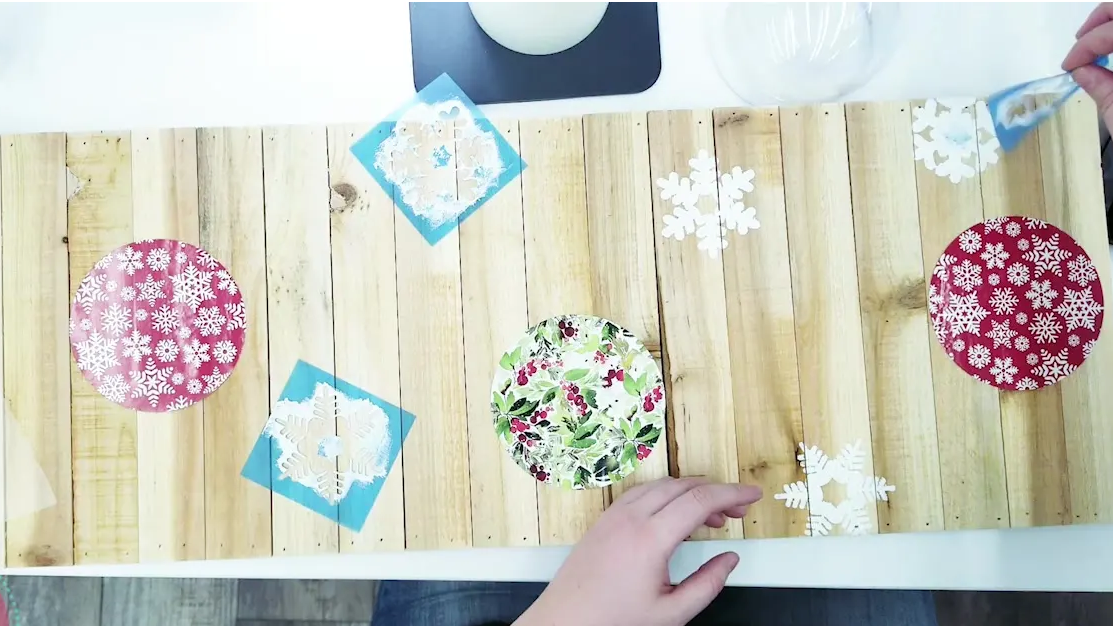 Place the Oramask Stencil Vinyl where you would like, stipple in with some white Paint (we like chalk-paint the best), and then once they are mostly dry, you can lift them up and move them on down.
This is very easy to do with smaller stencils and basic shapes. Stencils such as long words or detailed designs, just stick with one stencil.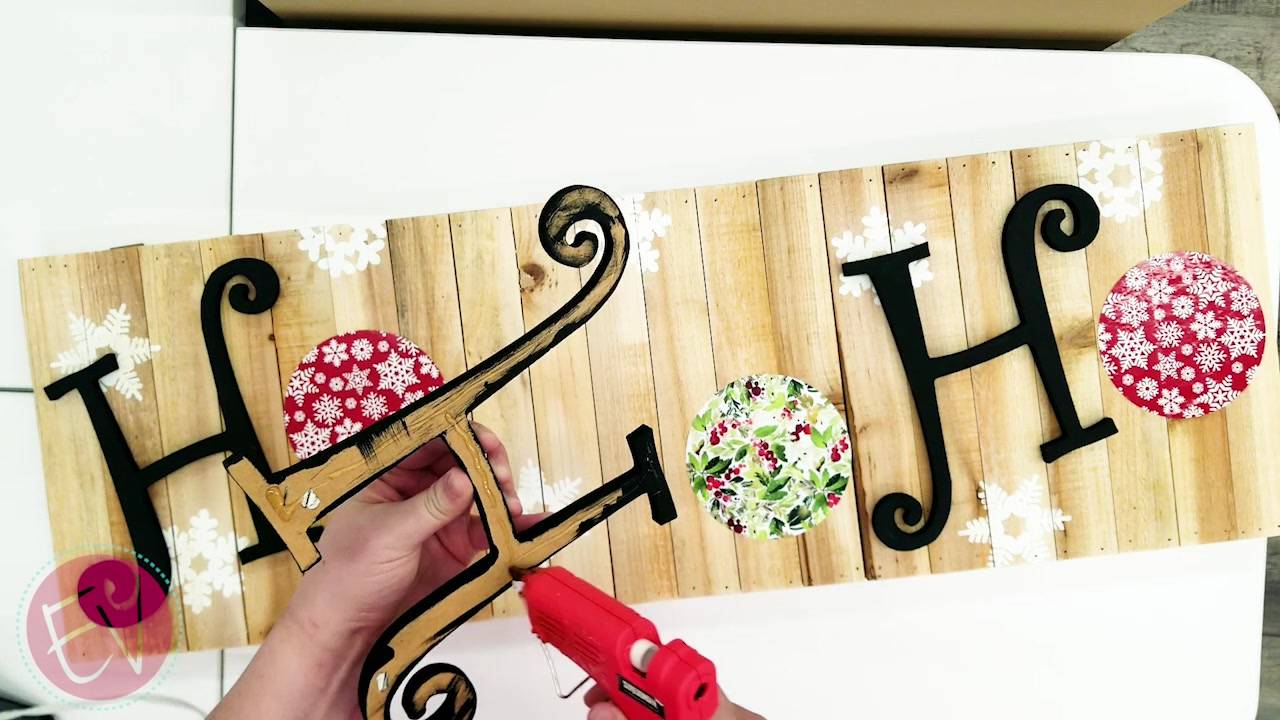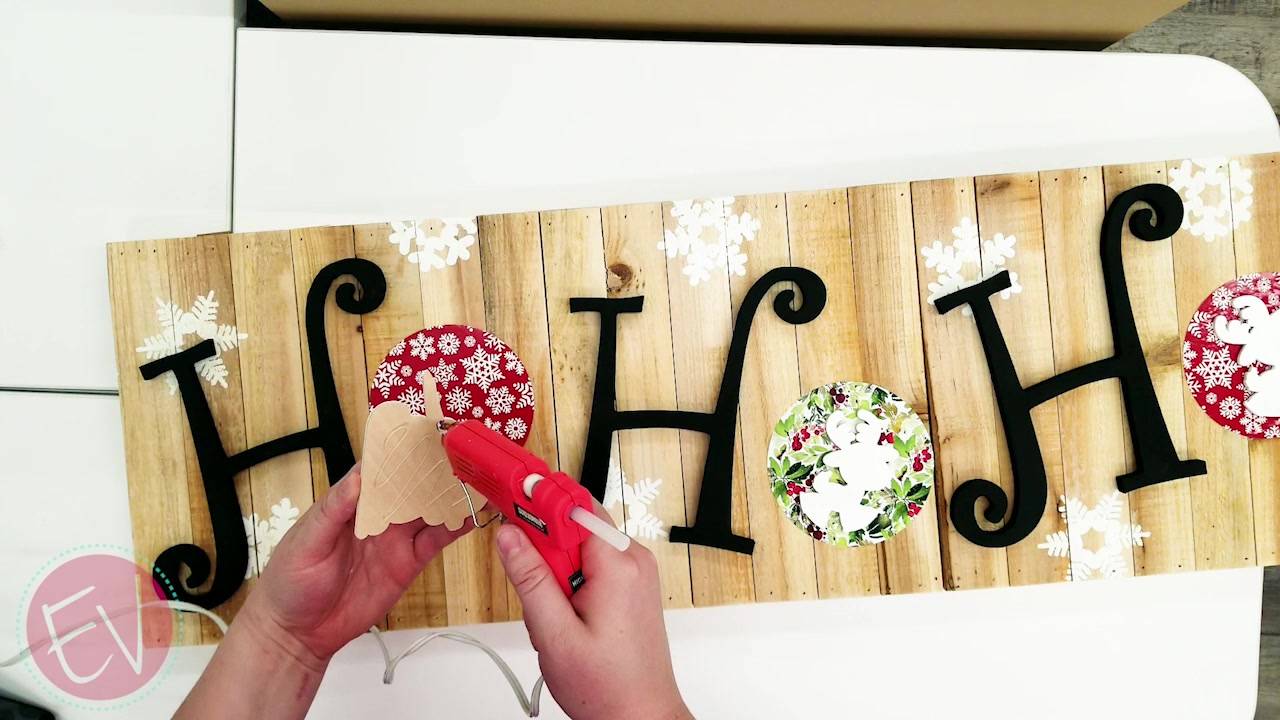 Once your snowflakes are dry and how you would like them to look, you can then start gluing on your 'H's and the Santa and his two reindeer.
These little guys were purchased from the Silhouette Store as an SVG, and then cut on 1/16th inch Basswood on the Cricut Maker.
TIP: The Cricut Maker can cut only so deep, so just double up your cuts and stack and glue them together for a thicker wood look.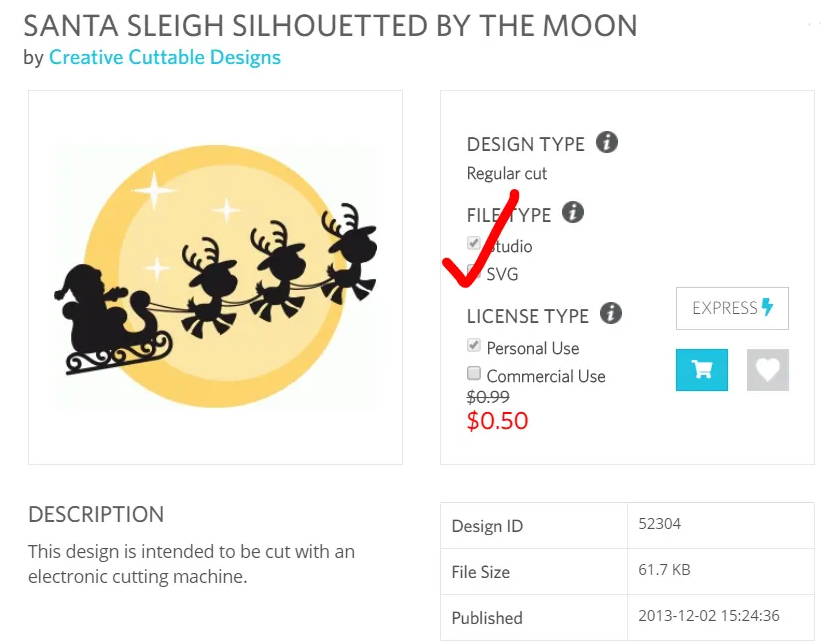 Alright, so you went to the Silhouettedesign store and purchased the SVG, awesome you are ready for the cricut to cut your wood out.
We however, used a Silhouette so it was easy to create an offset for this which you will see below. So you will not have that option if you are working with Cricut. Another good reason to be "Machine-adrextris"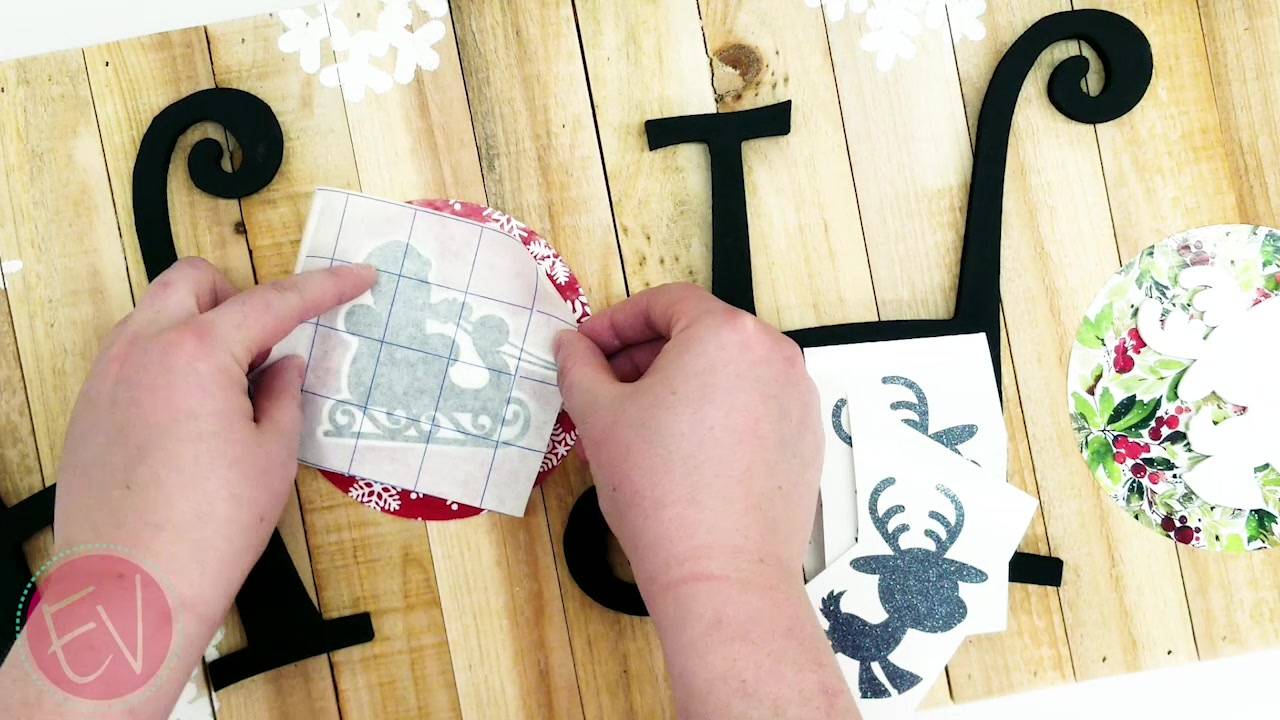 The wood portion was the offest, see how its a little more plump that the original? Then the Glitter Adhesive Castle Rock Grey was used for Santa and the reindeer.
Clear Tape is awesome for layering, but you still can see through the paper transfer tape just a bit.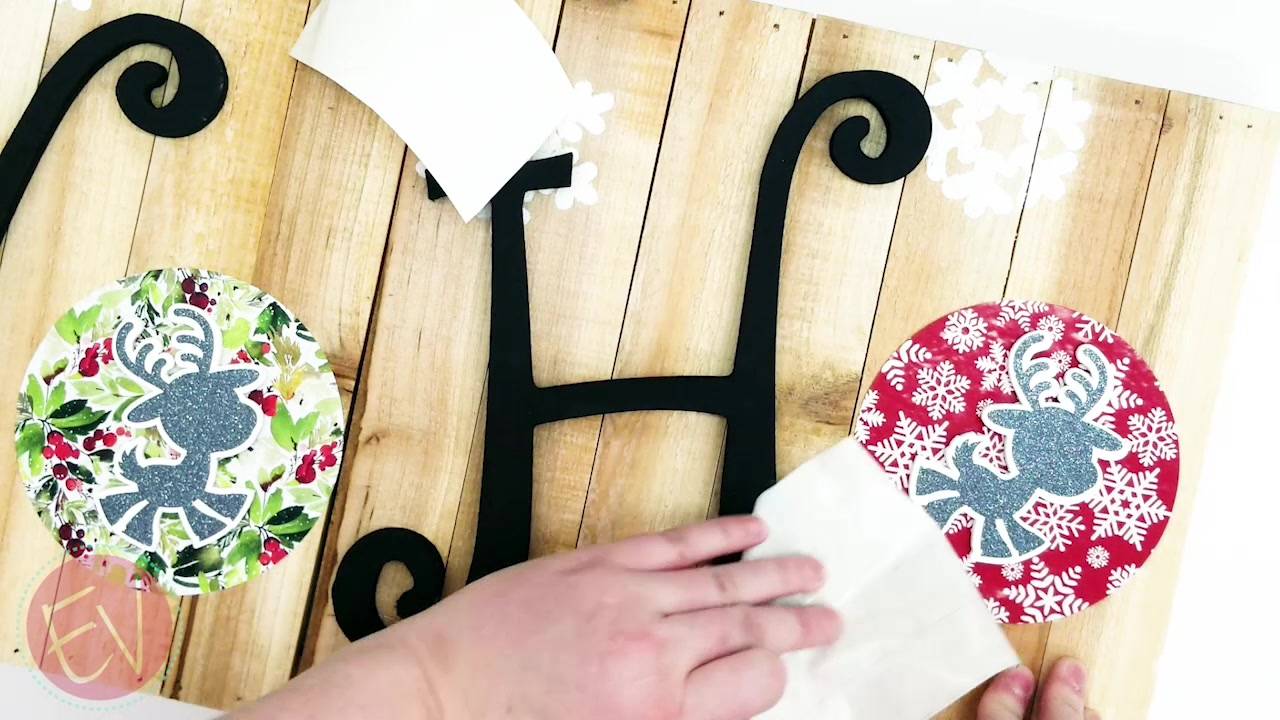 These are turning out so cute, and the white background (painted) with the glitter on top will really make them standout when we add our fun "lighter than air faux snow".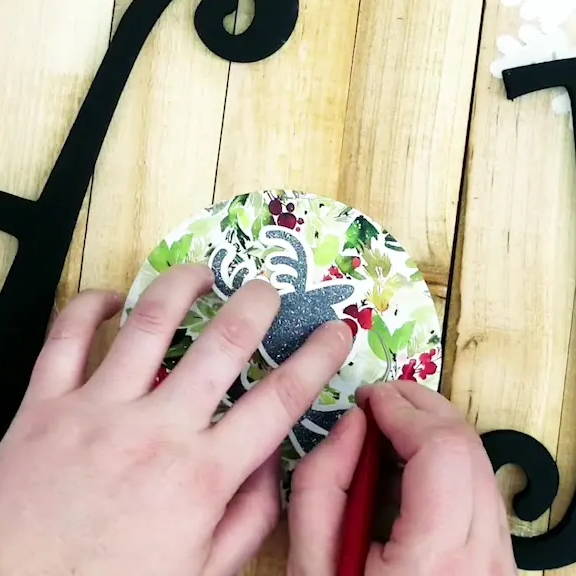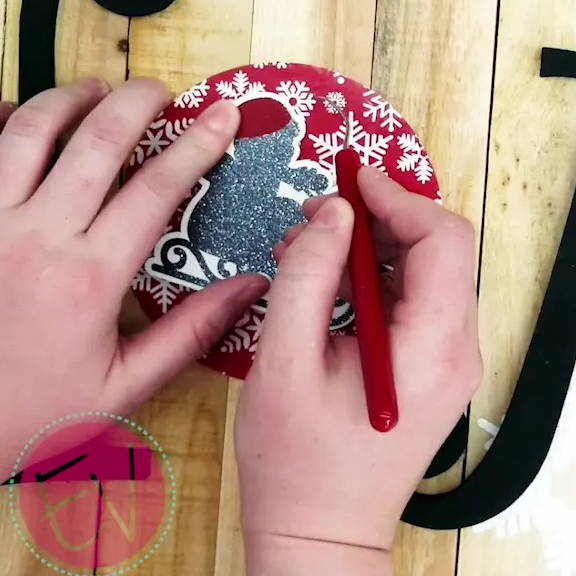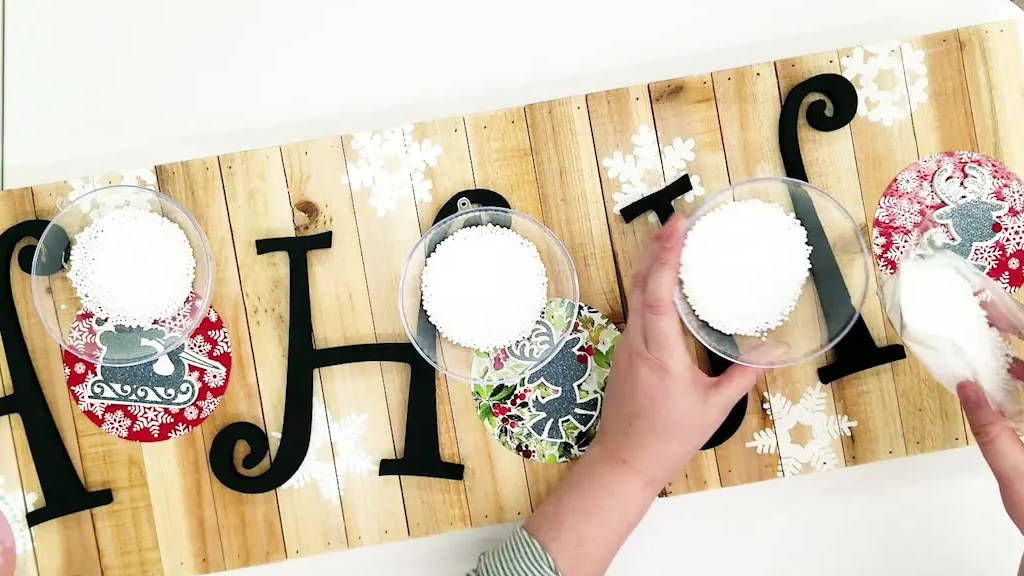 Now we get to create the fun snow globe ornament look. Take whatever type of faux snow you like, these are those little super light foam balls, that look like dippin' dots, when I remember what they are called, this will be edited.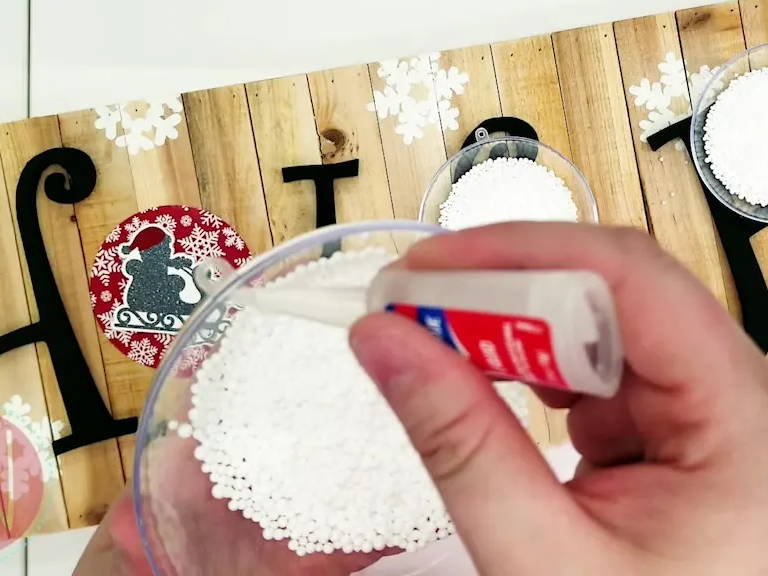 Very lightly place some small dots around the inside of the half-dome plastic ornaments, this is just to secure it in place until we add our hot glue.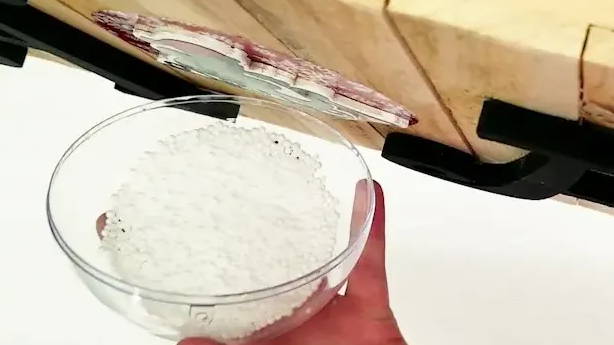 very carefully, tip the board towards your dome and not the dome to the board, otherwise, you will have a big snowball mess...Trust us on this.
Then when you get the domes in their place wit the ribbon nob on top, just put a small ring around them with hot glue to secure them in place, this will hardly be noticeable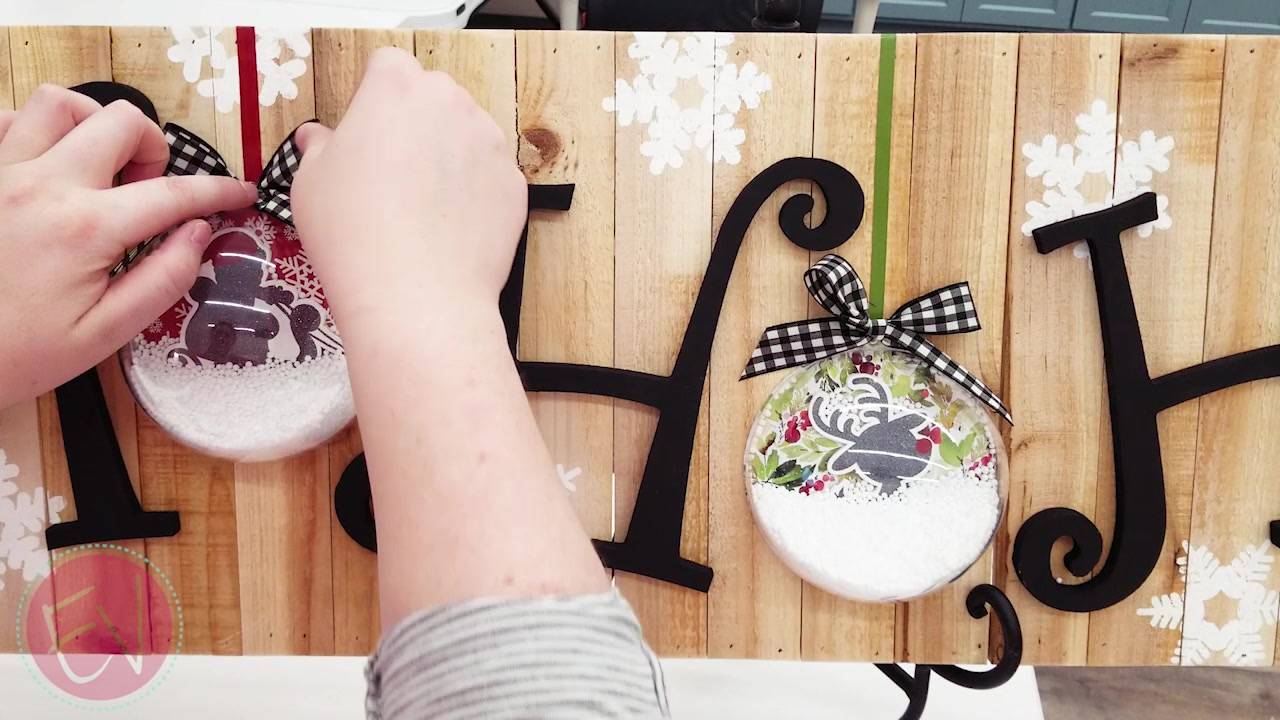 Then top with some cute little co-coordinating bows and or ribbon. If you can't make bows, that is totally okay, just tie a simple shoelace bow and hot glue on top.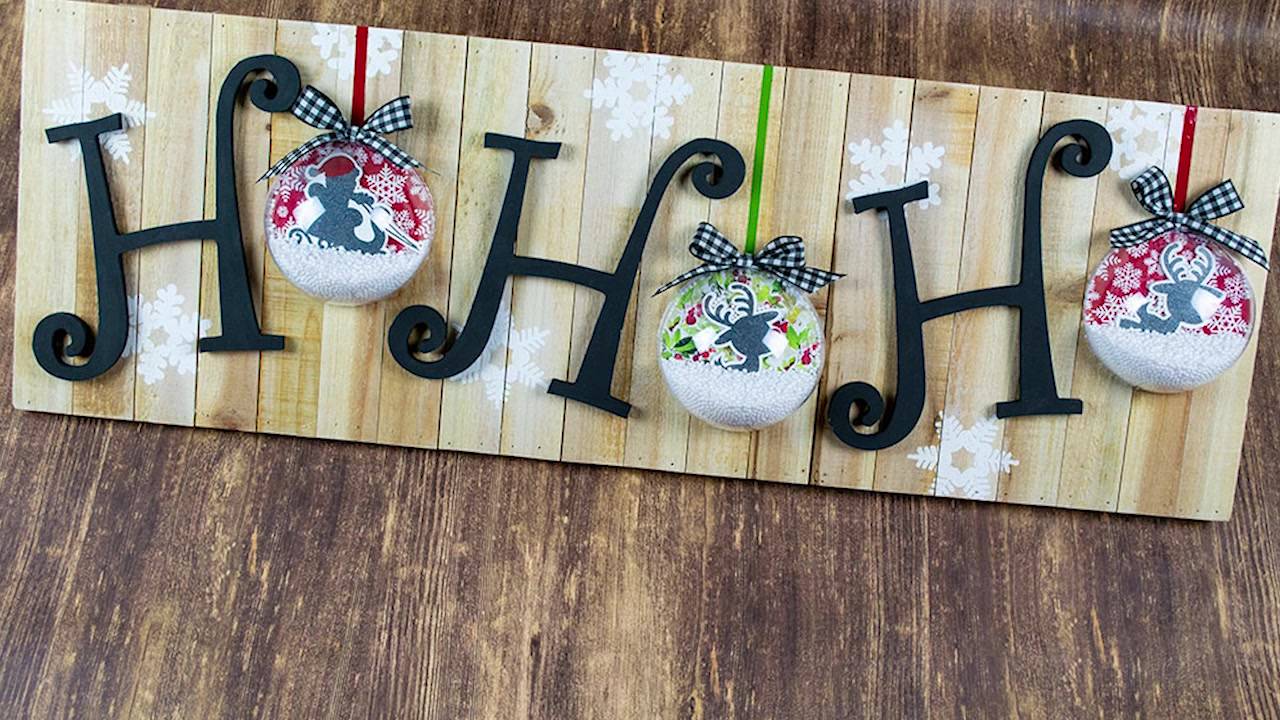 There you go and HO HO HO, Santa and his reindeer are dashing through that snow.
This is a fun project, and or gift idea, so see the full video tutorial on the YouTube video below.
Recent Posts
Our Best Holiday Gift Inspiration For 2022 …

We are so excited for the upgraded Mystery Project Box experience! The Nove …

Our Favorite Thanksgiving Projects Than …