Our Favorite Thanksgiving Projects
Thankful, grateful, and blessed are words that we hear often this time of year. As we prepare to gather around a Thanksgiving table with friends and family, here are some craft ideas that can set your place settings apart from the rest, crafts for the kids to do, and some of our favorite Thanksgiving DIYs.
---
Count Your Blessings Pillow


What better reminder to count your blessings than this adorable stenciled pillow? Not only was this pillow easy to make, but it's easy to customize with your favorite fall colors!
Vinyl Used:
Cut Files:
DesignBundles.net

Count Your Blessings (#MEE21A25)
Click here to see the video tutorial, or click here for step-by-step instructions!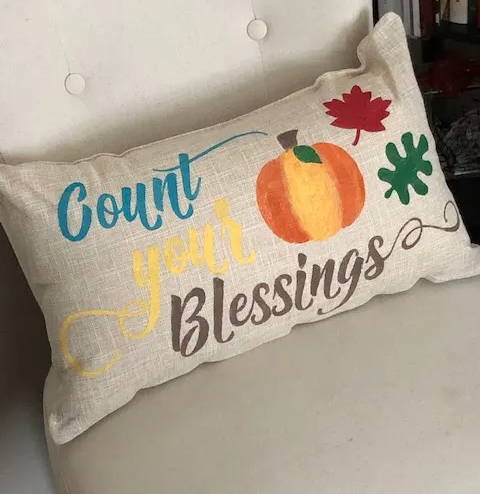 ---
Mommy's Little Turkey Outfit


If you still need an outfit for your little "turkey" to wear, try making this adorable t-shirt for your little one! You can customize the turkey feathers with any patterns you have on hand, or with some gorgeous fall colors. Either way, your little one will be ready for Turkey Day!
Vinyl Used:
Cut Files:
Click here for the tutorial!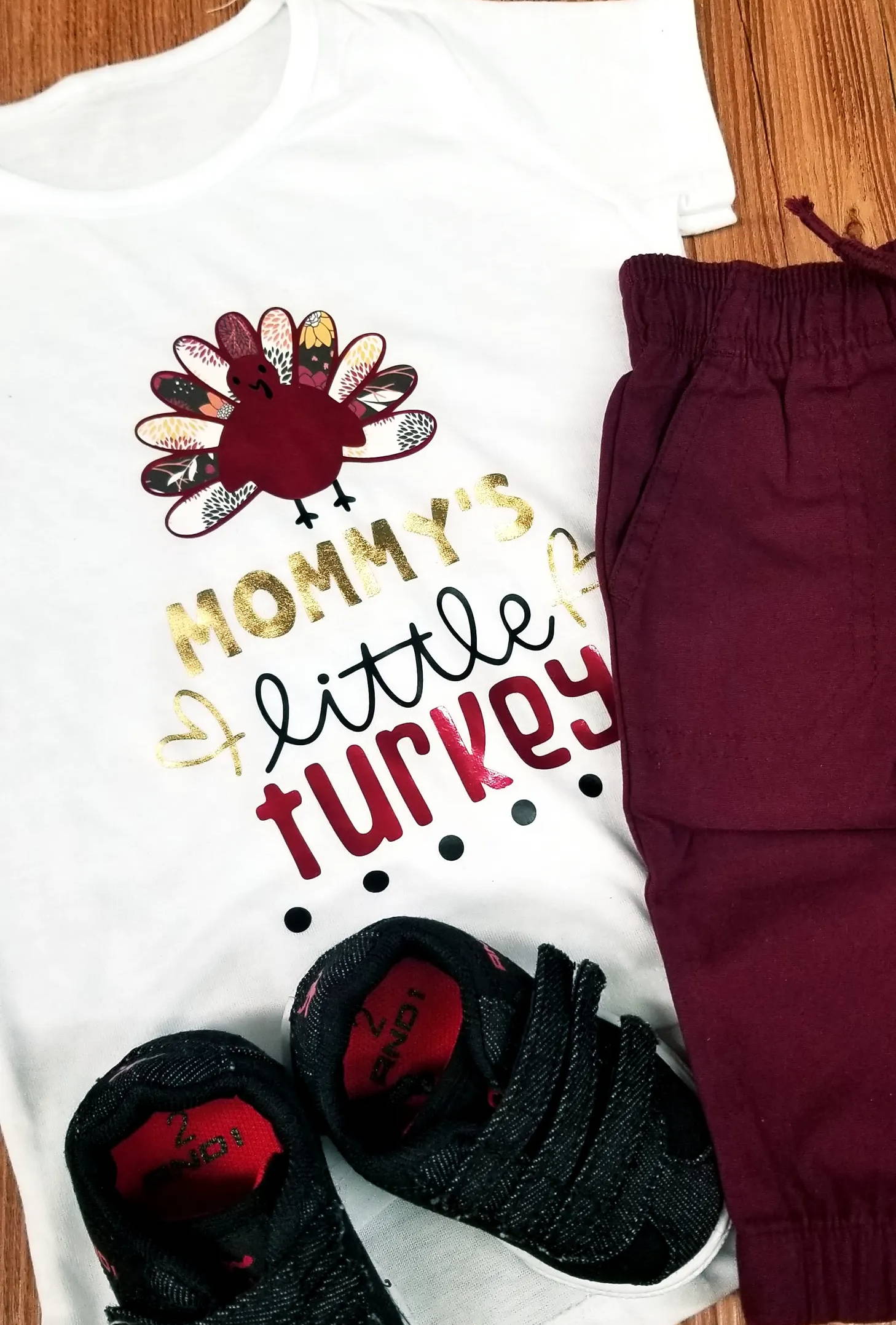 ---
Thanksgiving Grateful Sign


Thankful, grateful, and blessed are the words we would describe ourselves with this time of year, and what better way to show that than by this adorable Thanksgiving sign? So many fun fall colors are present in this project, and we absolutely love how it turned out!
Vinyl Used:
Cut Files:
Silhouette Design Store

Thanksgiving Word Art (#154807)
Click here for the tutorial!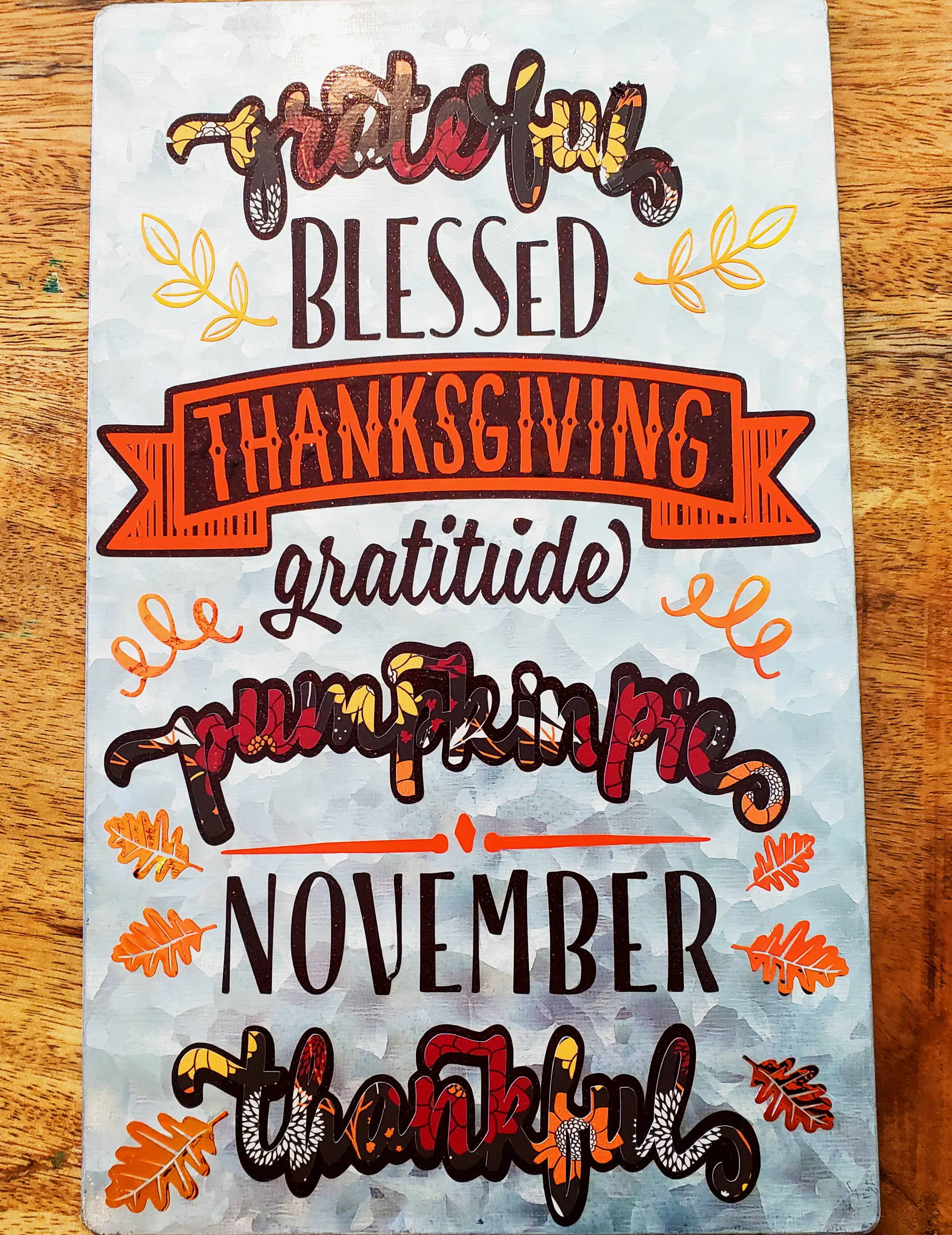 ---
Children's Place Setting Shirts


Want to give the kids something to do while dinner finishes cooking? Make these adorable place setting t-shirts! You can use any iron-on vinyl you'd like, but we find Stripflock works best for staying between the lines (and being the softest). Just press some shirts, hand out some fabric markers, and you're all set!
Vinyl Used:
Fonts:
Black Chickens
Thanksgiving Dingbats
---
Make your table a little classier this year with custom place settings! For this project, we customized the rims of dinner plates and napkin rings to add a bit of glam to the Thanksgiving table. We chose the words Thankful, Grateful, Blessed, but you can customize with guests' names instead of placecards as well!
Vinyl Used:
Fonts:
Click here for the tutorial!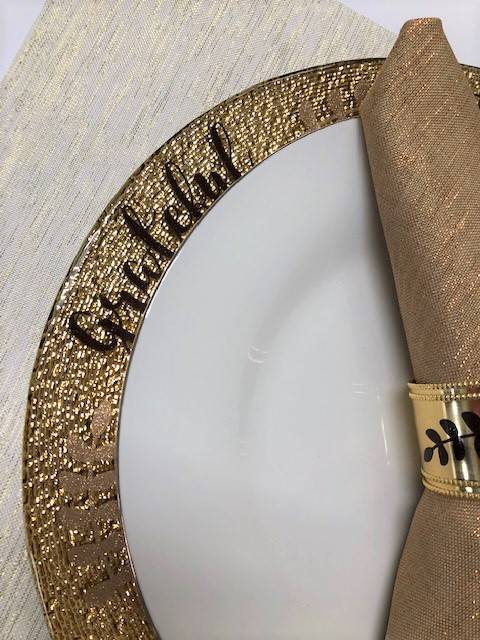 ---
Glitter and gratitude go so well together in this project! Plus, you can't go wrong with mix-and-match glitter colors!
Vinyl Used:
Cut Files: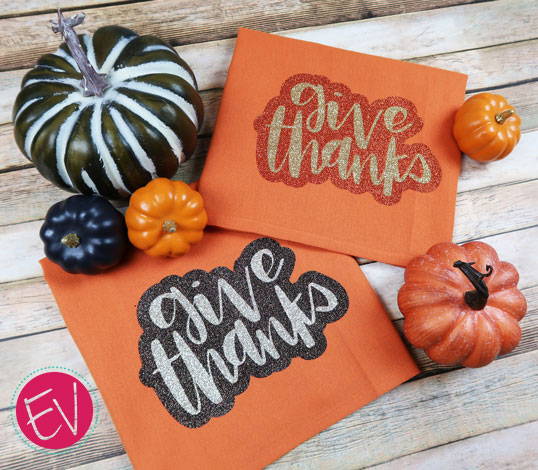 ---
We hope you got some great inspiration, saw something new, and are ready to start crafting for Thanksgiving!
Make sure to tag us on social media so we can see your projects, too! We're on Facebook, Instagram, Pinterest, and even TikTok!
---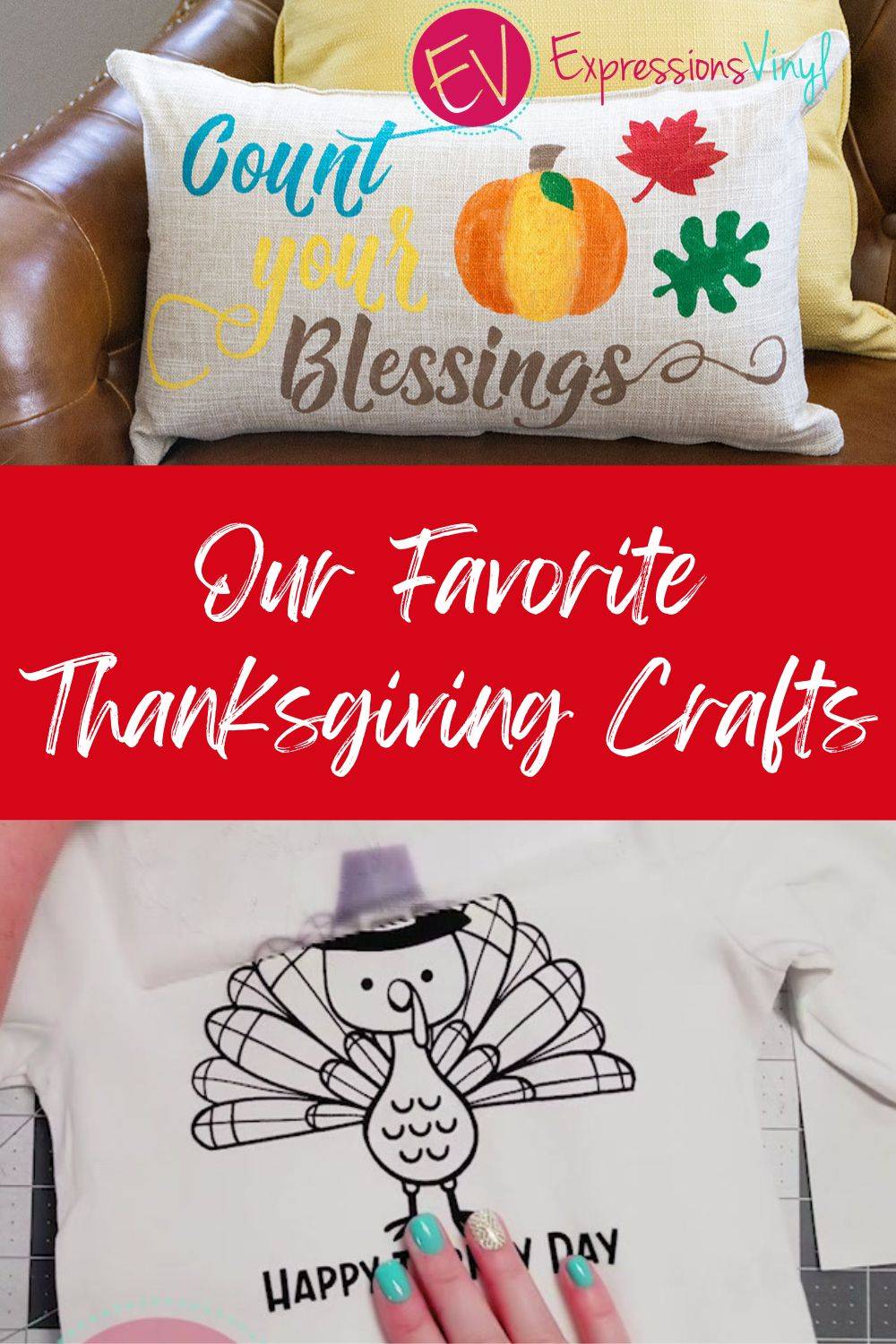 ---
Recent Posts
It's our first Mystery Project Box of the new year, and we are so excited t …

What are the Holiday's without crafts? Some say it is not a holiday at all! We just migh …