Decorate your Faux Pumpkins with Vinyl
Every Fall or Halloween its almost expected to come up with some creative say to carve a pumpkin, and they can be gross and quite messy and a little hard to carve at times. Introduce the Faux Pumpkin and some Permanent Vinyl from ExpressionsVinyl and you have a match made in Heaven. Vinyl allows for creativity to come alive as well as your pumpkins and very little mess, no more Pumpkin Guts.
Lets show you a simple way to decorate your pumpkins by using some simple shapes. You can create fun projects with or without a machine.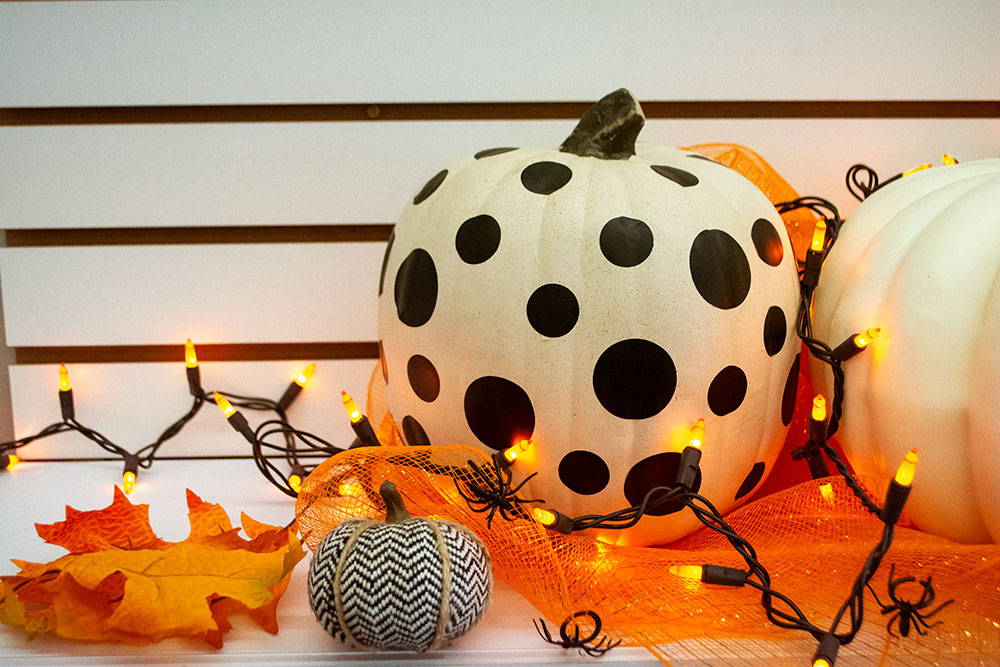 So this may look very simple, but to some this is brand new, so if you are a newbie and this will be your first time adding some spots to your pumpkins, there are some tips and trips along the way. So grab a faux pumpkin and some vinyl and lets get ya going.
The Black 651 Matte Vinyl can be ordered through the drop down below, we also have some recommended tools for ya.
Shop Items Used In Vinyled Faux Pumpkins Project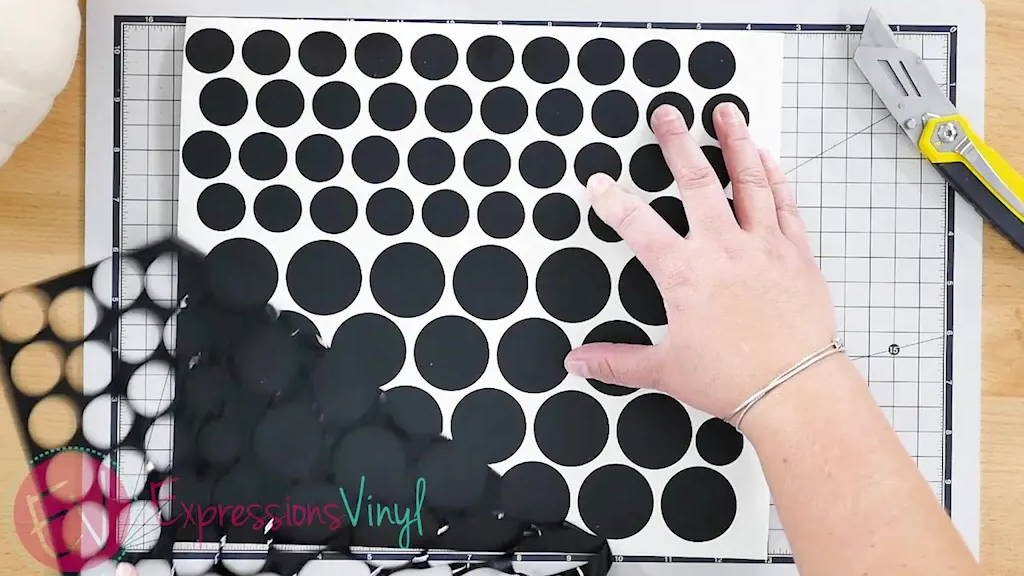 The first step is super simple, in your Silhouette Studio, or Cricut Design Space, or whatever your design program of choice is, create whatever size and quantity of shape you want. You can never go wrong with circles.
Check out how easy they are to weed out, and this is like the best thing ever!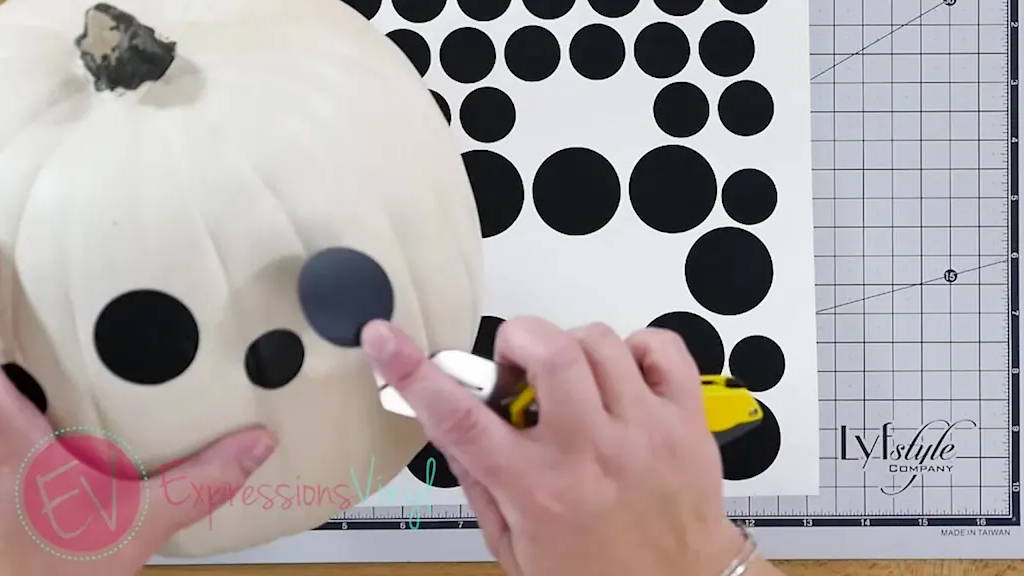 Here is the easiest part you will do, applying the circles to the surface of your pumpkin. The hardest part is placing them, but do it random and you cant go wrong. You can lift these up with a knife like shown, or a weeding hook, or even just by hand.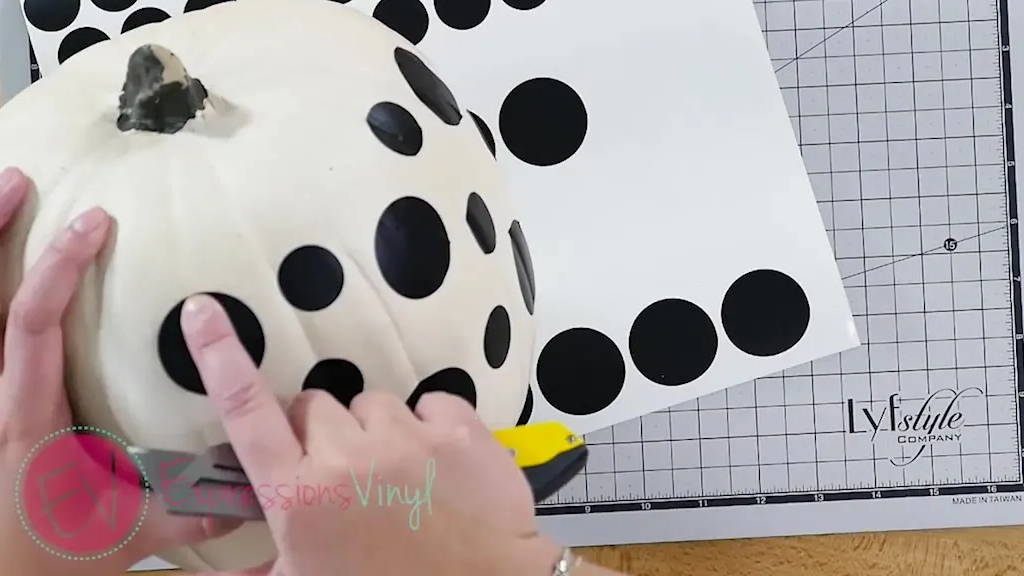 Due to the texture and grooves in pumpkins, an application tool for burnishing might not be the best tool. But fingers work just as well, and you can really get them into place and smoothed down really nice in those dips.
Then just keep going around and around the pumpkin until its how you like it.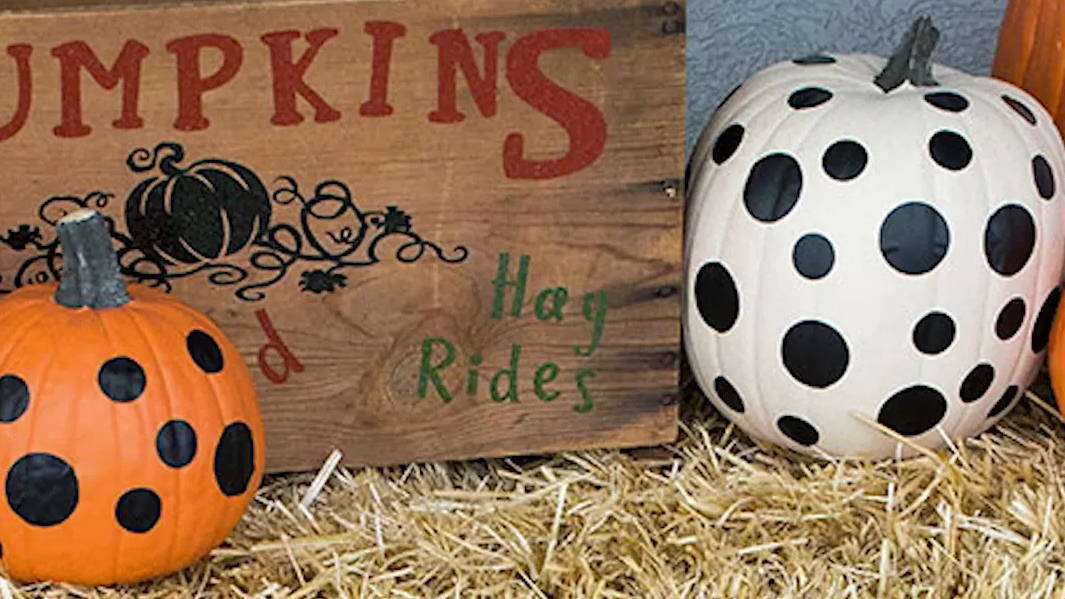 Make as many or a little as you like, this is such a simple way to make something plain and little cuter.
For the video, check out the clip below from our YouTube Channel and watch for other fun projects and videos we have to offer.
Recent Posts
'Tis the season of joy, and what better way to spread holiday cheer than by adding a personal touch …

Finally!!! The November 2023 Mystery Project Box is here and it is full of all sorts of fun vinyl …

It's that time again! The October 2023 Mystery Project Box is here. This box was designed by Jess …