Hey everyone, its Starla with ExpressionsVinyl.com. So we had a very fun Vinyl Friday with featured some of our favorite crafters.
Jessica and JoAnn were the hostesses this time and they had some pretty fun/clever twists up their sleeves, so if you did not get a chance to watch it live you can watch it on YouTube. It was a pretty awesome challenge and it definately had its fill of heartache.
We had to create something fun for this different design on this Ikea Pillow.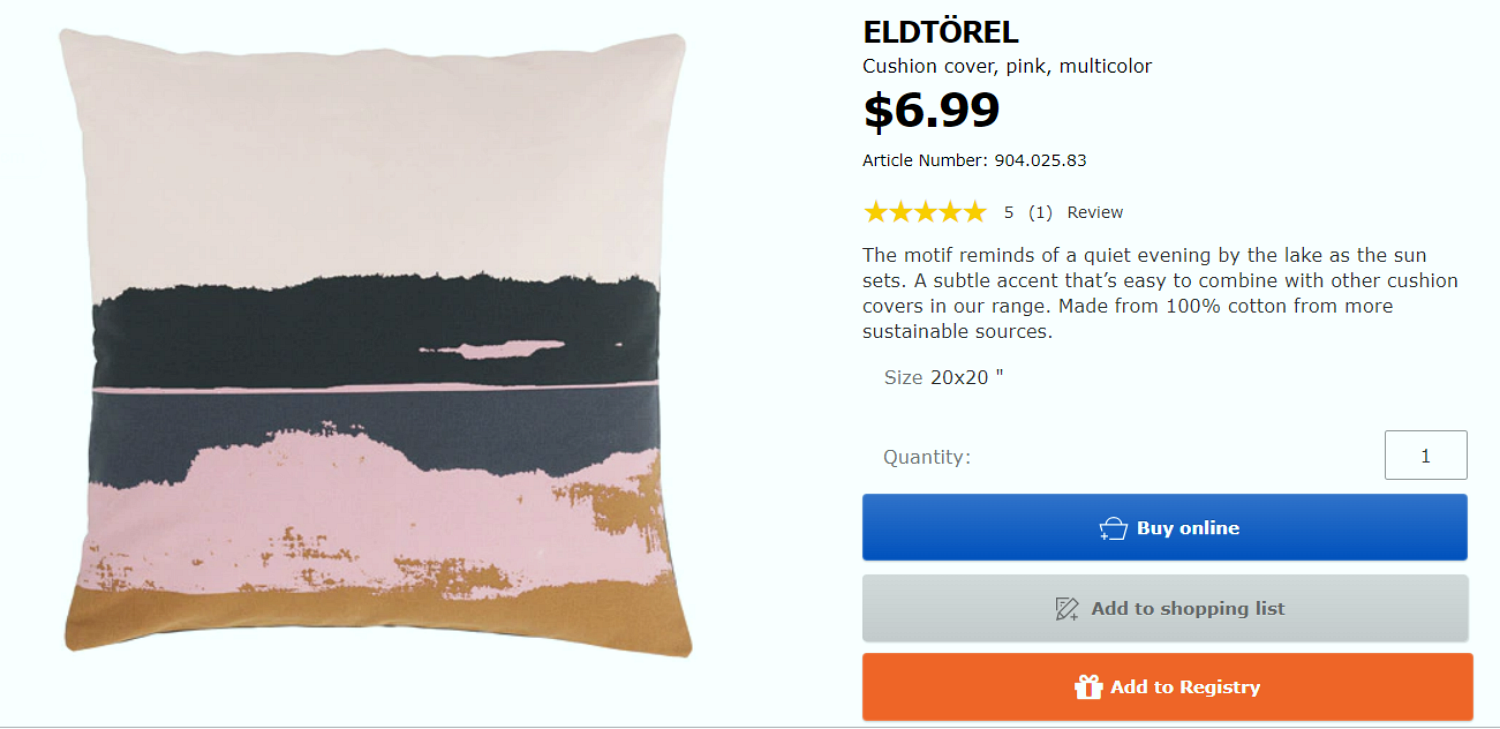 The colors and types of Vinyl we had to use in the Challenge were.
We had Kim from A Girl and A Glue Gun (AGAAGG) and she is awesome she can do pretty much anything and can hand paint some pretty crazy stuff, You can also follower on her Facebook Page, check her out.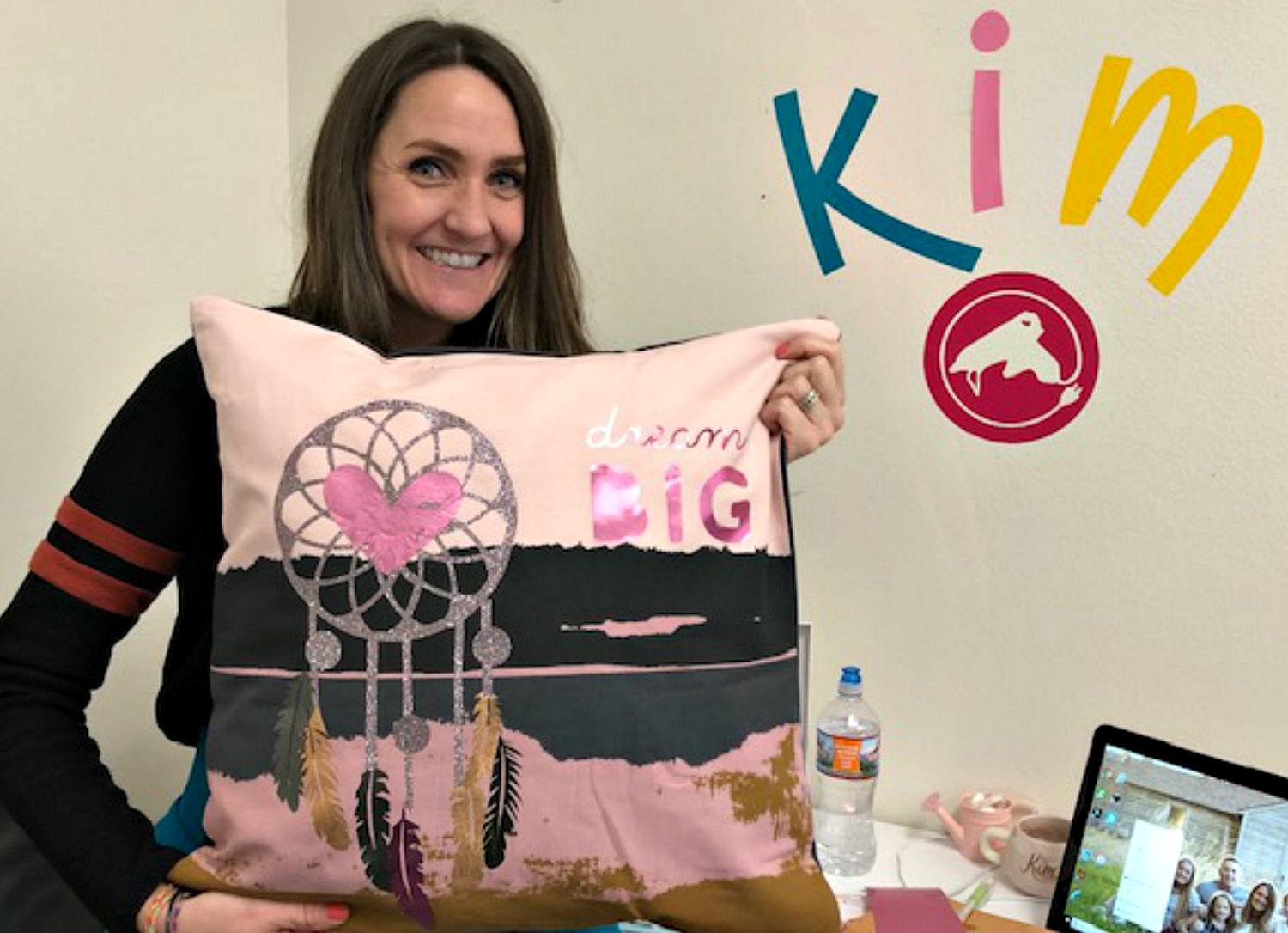 Kim did a fun Dream Catcher and a fun inspirational quote on her pillow, which I thought was a pretty neat idea.
You can get the files she used on her pillow from the Silhouette Design Store:
(We also had to add a Ground hog somewhere on the pillow, Kim typed it out on the back of her pillow)
Corie from Wicked Shimmer Supply and Fun Project Inspiration groups also joined us for this challenge. Corie also invented a really need cup edging tool, so if you are into making your own tumblers with fabric and epoxy and all that other fun stuff, you will want to check out her cool Edging Tool.
I think my favorite part of Corie's pillow is her cute little ground hog. I also loved her inspiration of the tree and making it appear it was a scenery of mountains or a beach, I just love it, any so did many others, since she was the WINNER!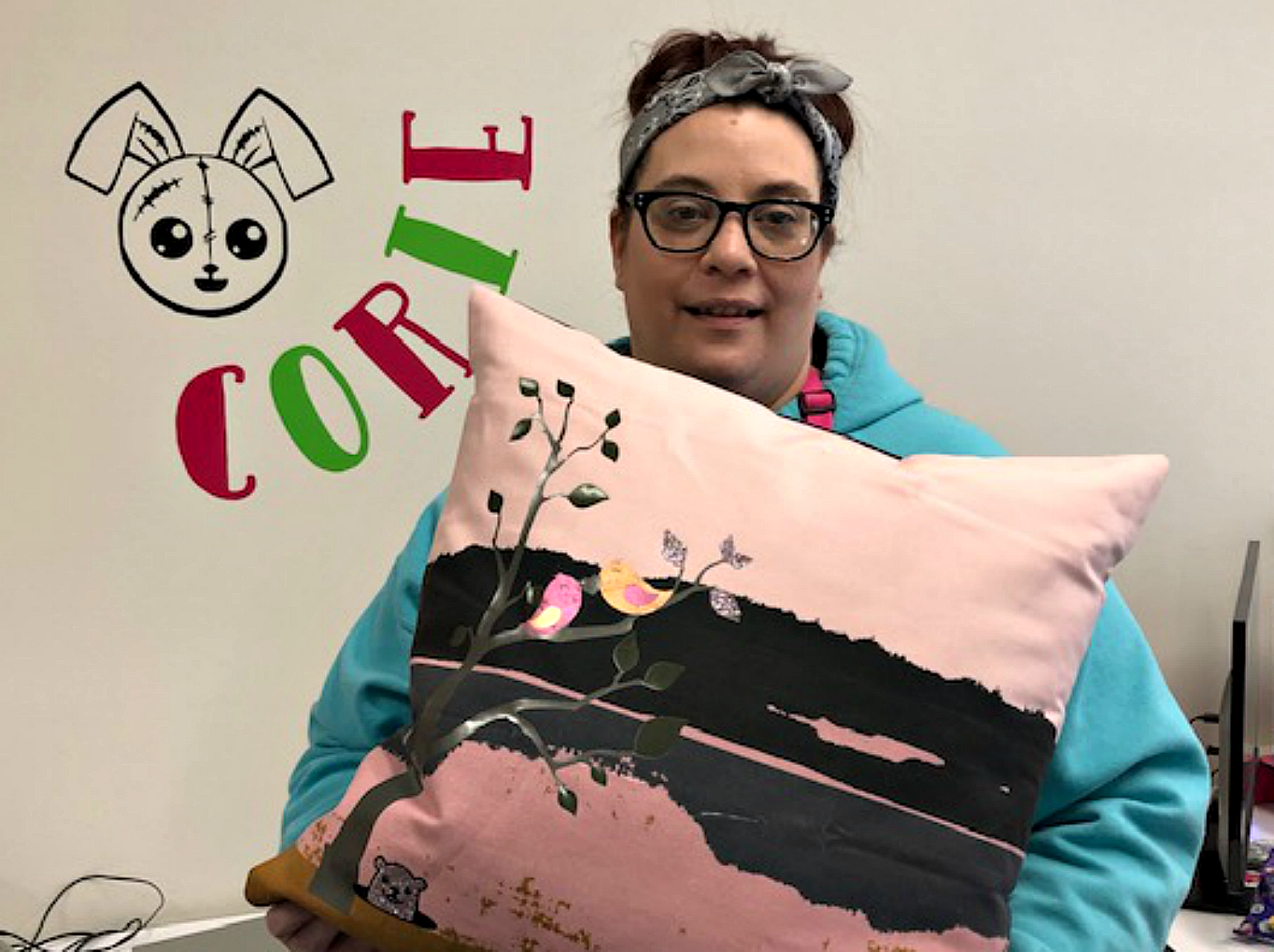 You can get the files for Cori's Pillow from Designbundles.net, and they have TONS of cute images and files and just a whole bunch of awesomeness.
I also got to be a part of this fun challenge, but they gave me quite the twist... I am a Silhouette Girl all the way, but I do have some (very slight) experience with the Cricut Maker, I won't go into details, you will just have to watch the video.
I saw the pillow and immediately thought it looked like a beach scene, so if you want some of the files I used, here they are, there is a good mix of Silhouette Files (just purchase the SVG through Silhouette Design Store) and Cricut Files.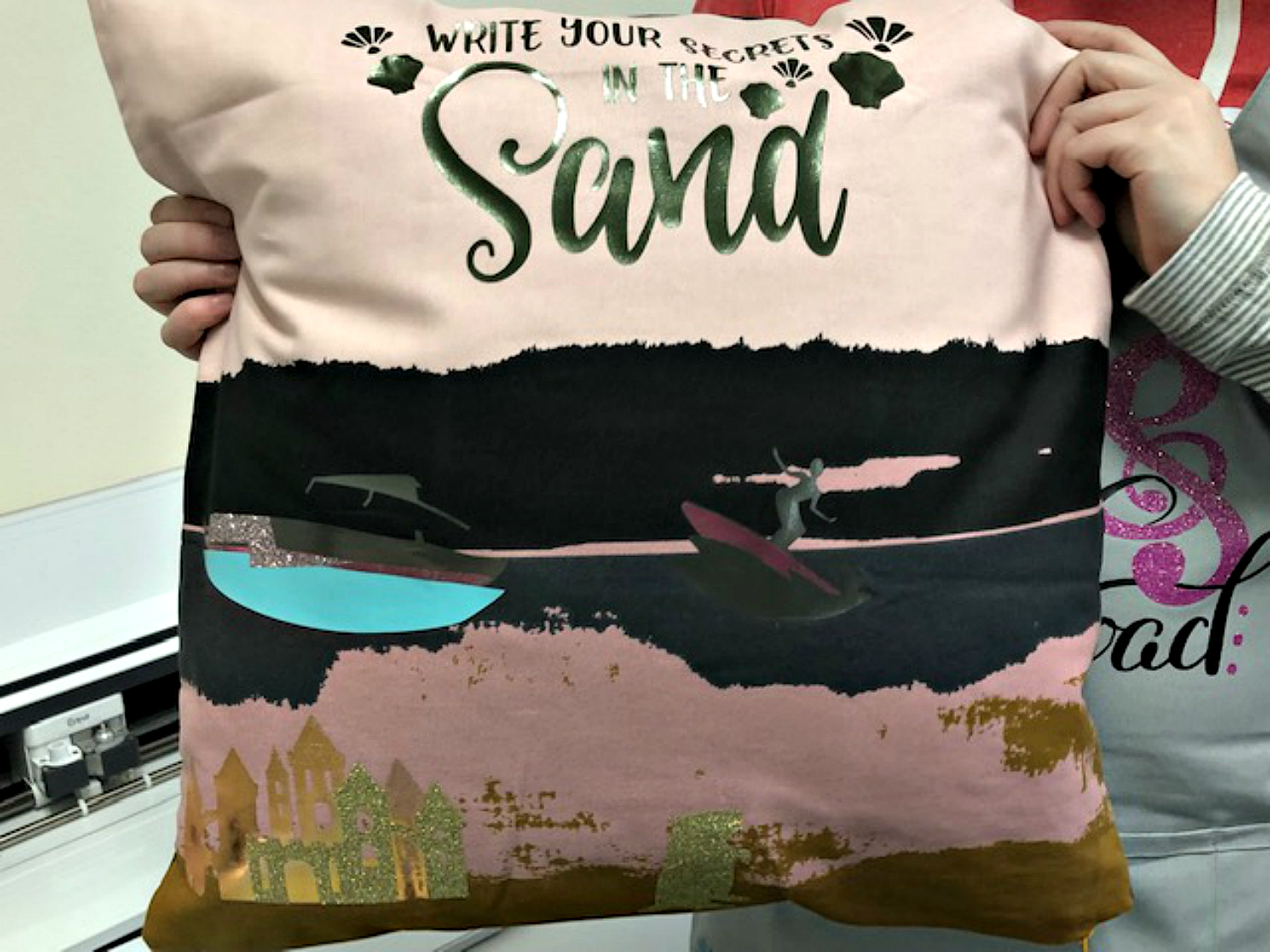 Also, we had several people ask for the "Lock N Load" cut file I designed so for you its Free !!!!
Just click these links here for your machine preference:
And be sure to watch the video, its a pretty good watch and there are tips and tricks to learn along the way!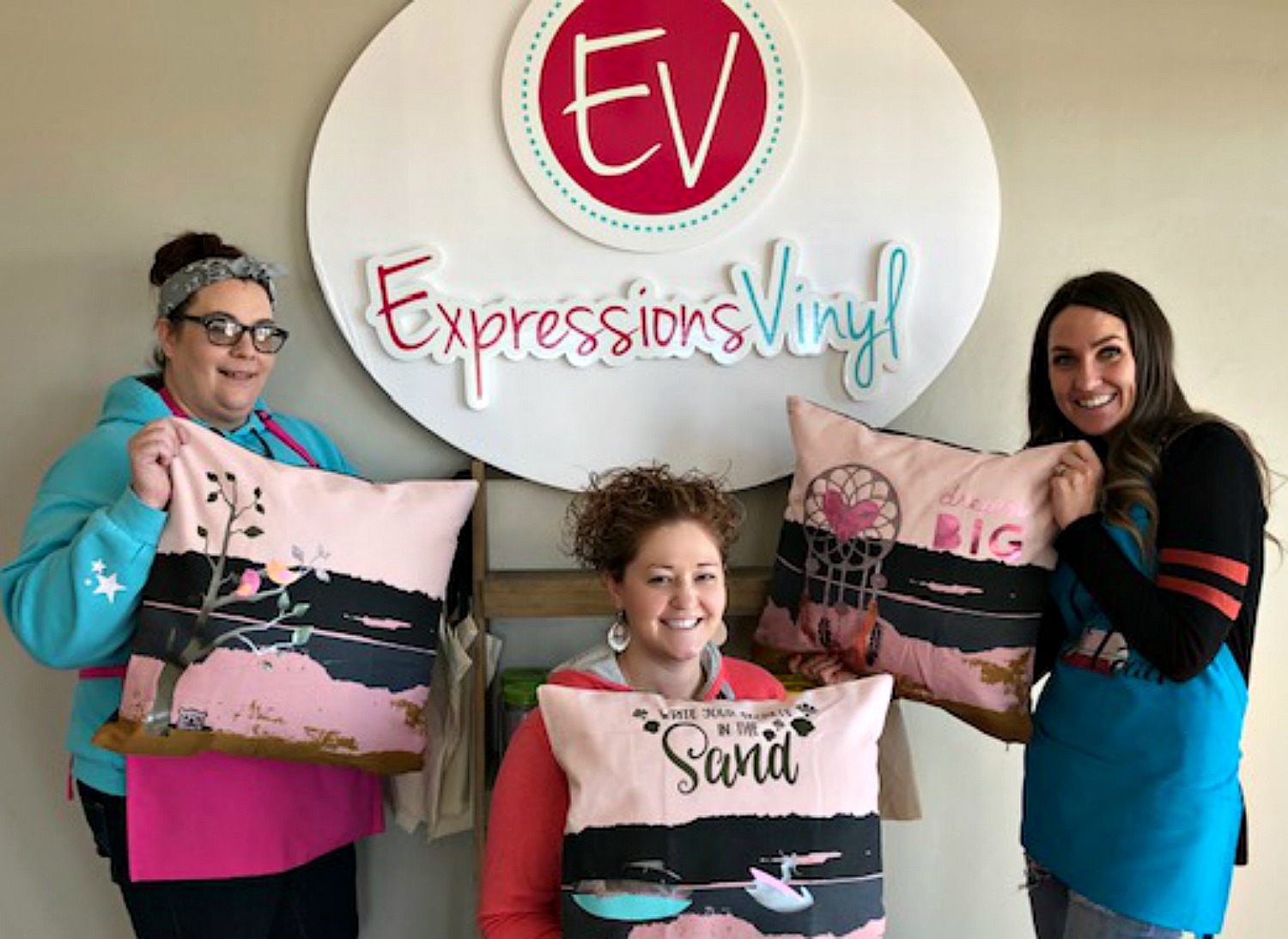 Recent Posts
'Tis the season of joy, and what better way to spread holiday cheer than by adding a personal touch …

Finally!!! The November 2023 Mystery Project Box is here and it is full of all sorts of fun vinyl …

It's that time again! The October 2023 Mystery Project Box is here. This box was designed by Jess …