Farm Fresh Christmas Trees
Nothing is more exciting than cutting down the Christmas Tree with family and getting it home, putting it up and stringing it with lights and all the fun ornaments you have collected and or DIY'd that make your tree yours, so why not add another sign of your family traditions with a Farm Fresh Christmas Trees stenciled sign. Give it a pop with some fun wooden trees and patterned Vinyl.
Check it out!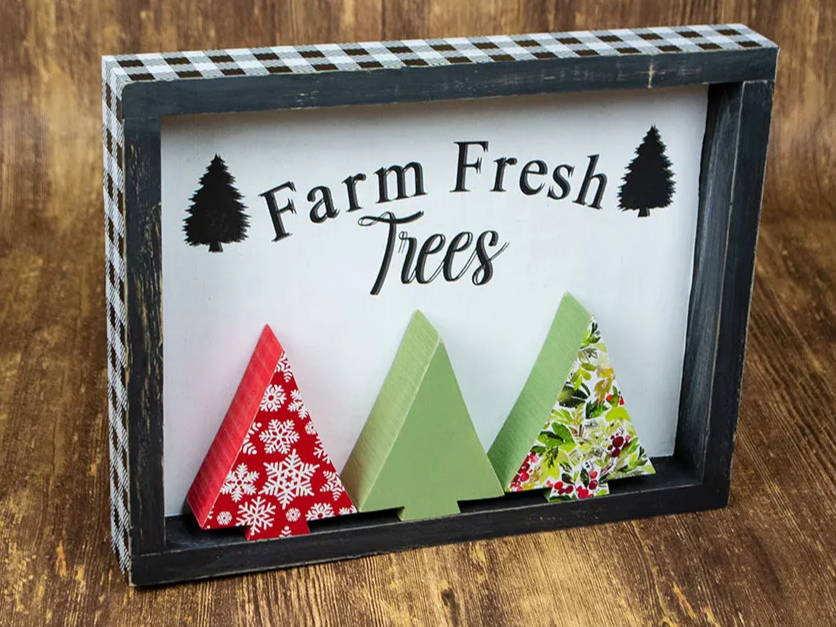 This fun sign is super simple to recreate, by combing some fonts and a simple Christmas Tree Silhouette Design you can find in the Cricut Design Store, you are ready to go, but first lets get you your vinyl.
Shop Items Used In Farm Fresh Christmas Trees Project
Hey! your doorbell rang, its your vinyl order, and we are ready to get going, so lets grab some chalkpaint,brushes, exacto knife and of course your vinyl. Lets get to stenciling.
Once your have your Oramask Stencil Vinyl cut out, this is where the twist really comes into play, weed out the images this time. If you are used to regular vinyl, just do the exact oposite, simple as that.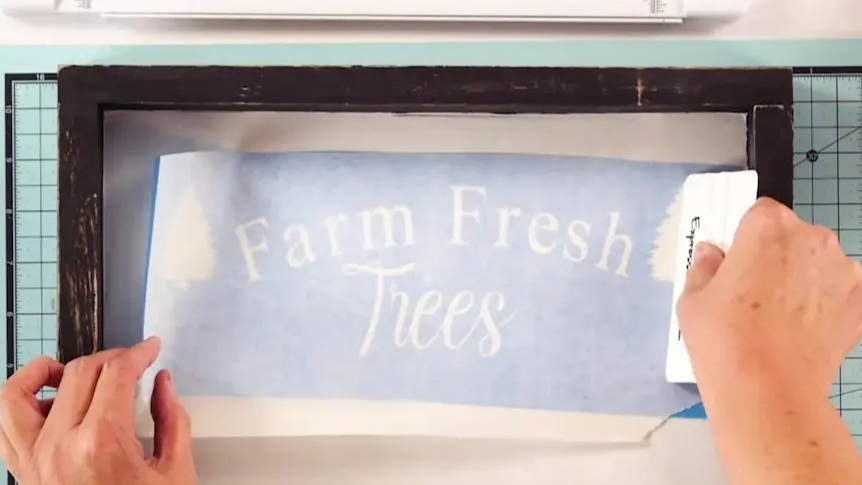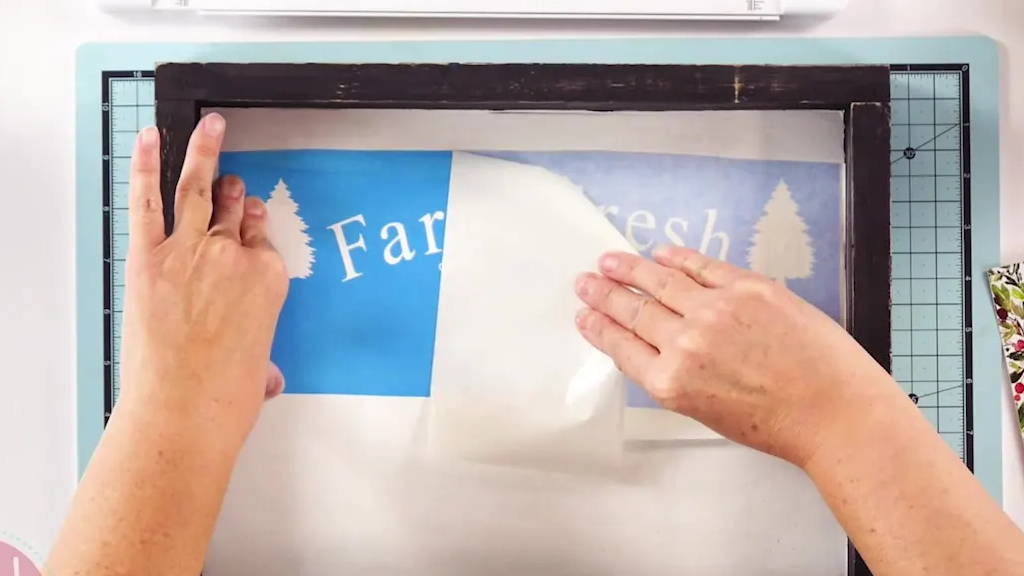 Apply your favorite transfer tape, we love using the Paper Transfer Tape, and apply your vinyl to the surface making sure to smooth it down really nice. Once benefit of the stencil is that its more of a film, you you can really see those air bubbles, burnish them out and then you are ready to start adding you choice of paint colors.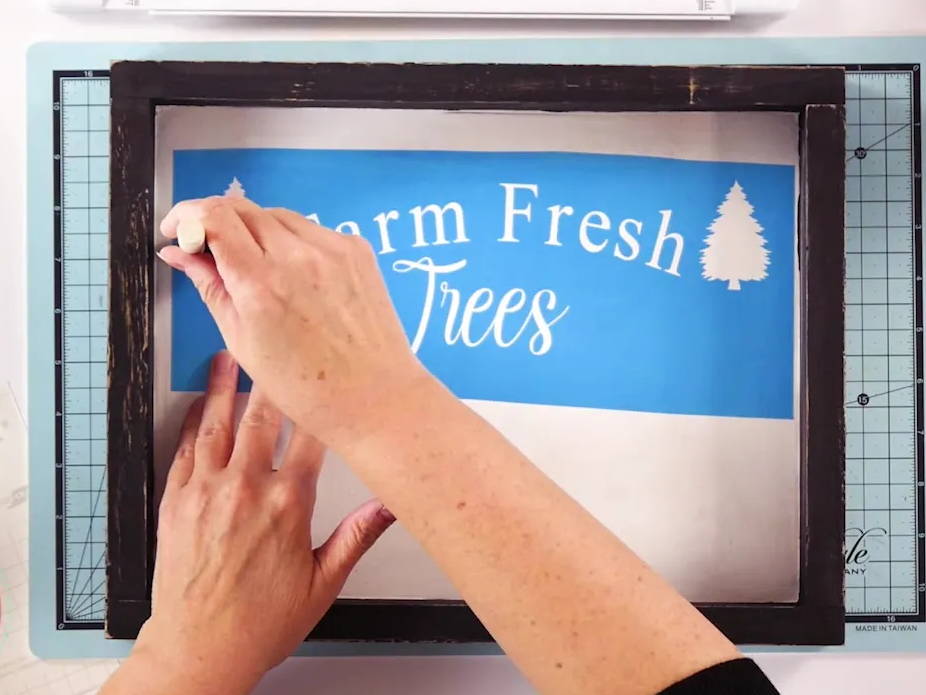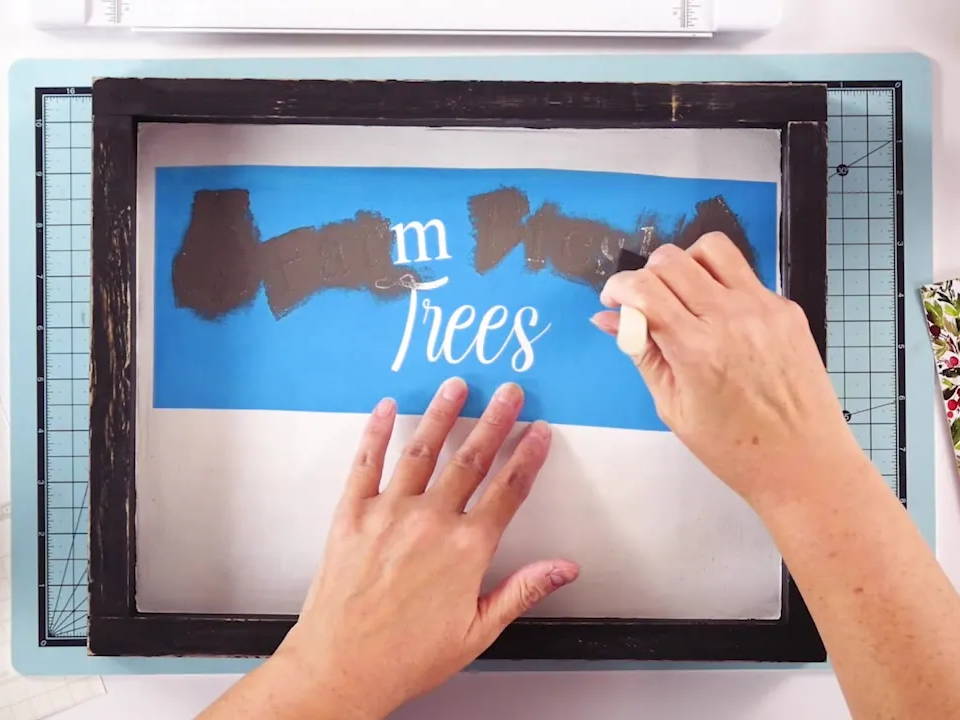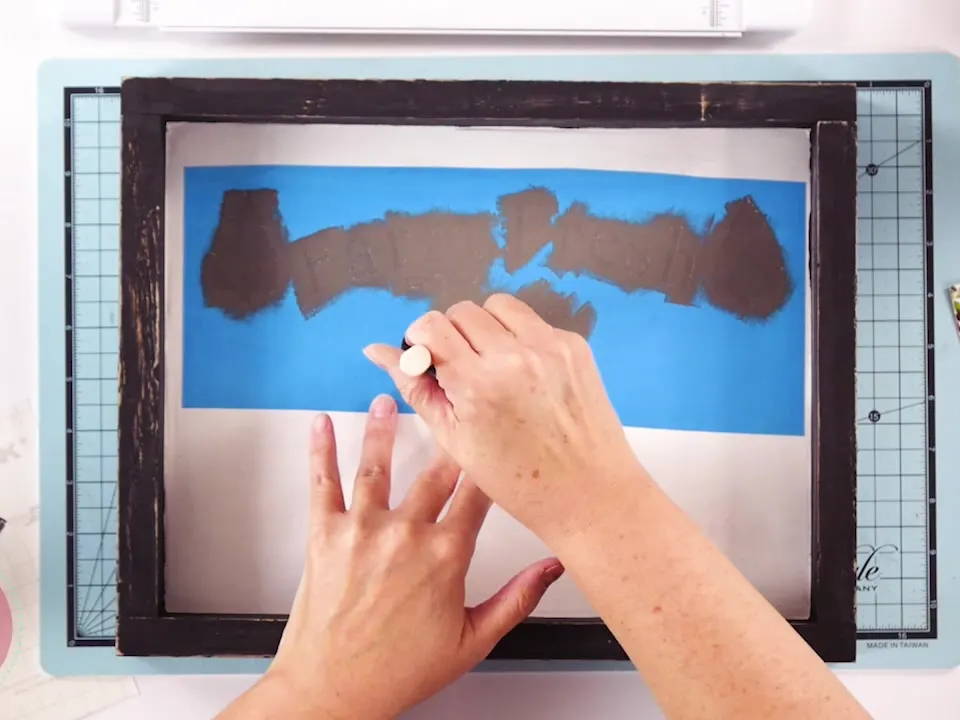 Alright, heres one of the best parts, start stippling away, you will be amazed by how well the Oramask 813 Stencil Vinyl works. Once you have it all filled in, let it dry for a bit, then do any touch up spots.
We love to use Chalkpaint, due to its thicker nature, its less likely to bleed though any rough spots.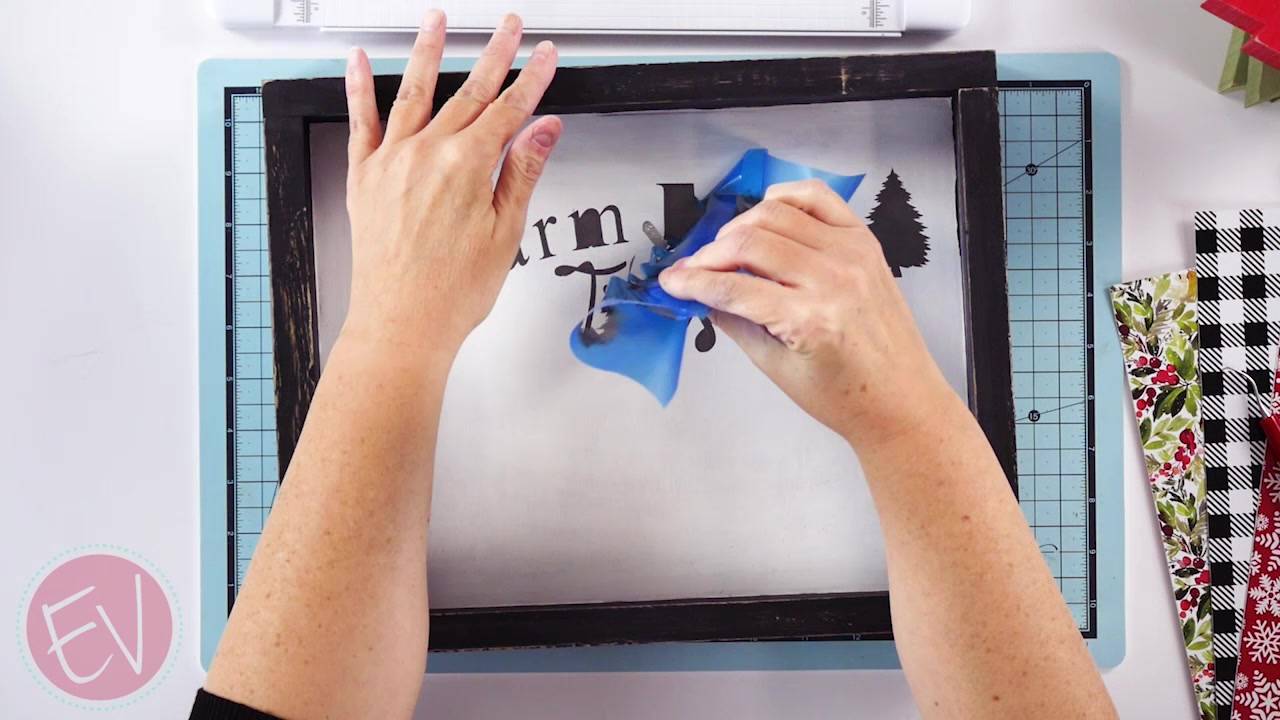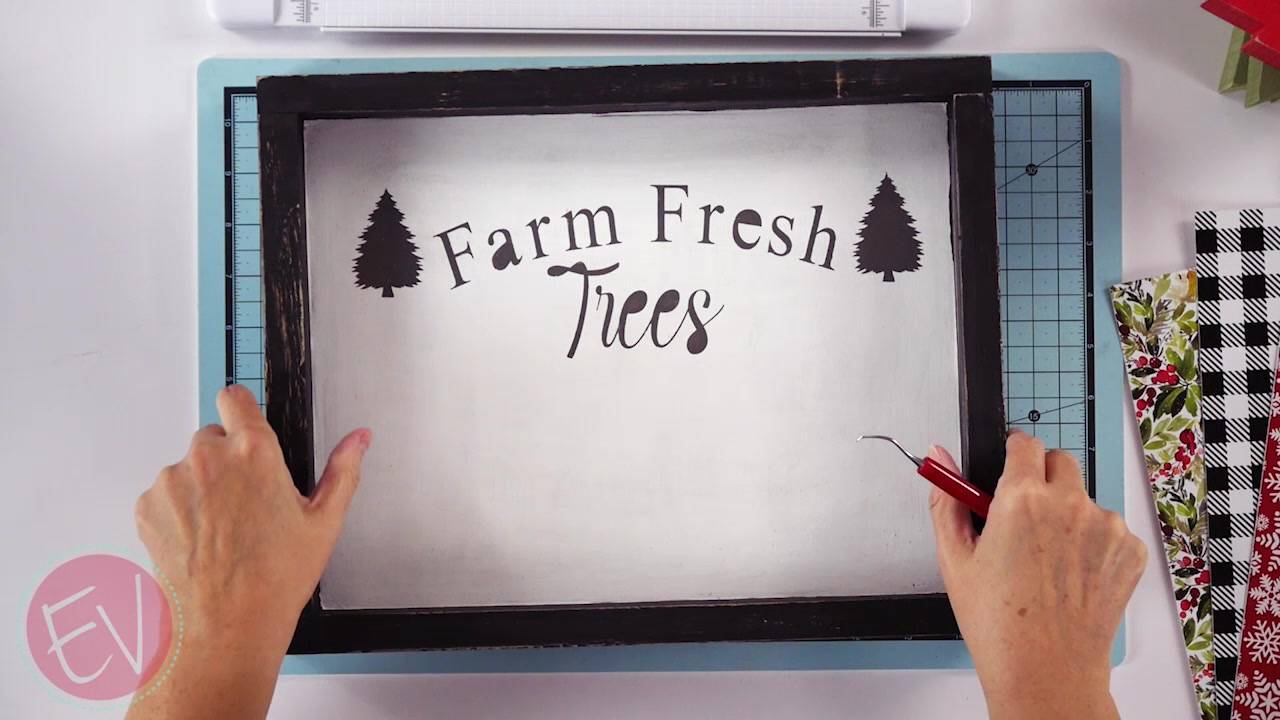 Once you have the look you want, peel away the vinyl and weed out any of the little internal pieces. Now, set aside, to let it dry....You will see why...
Moving on...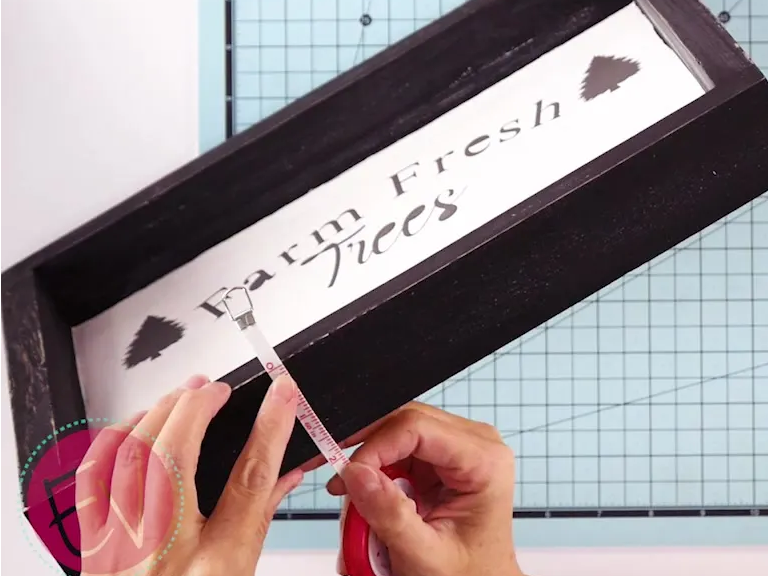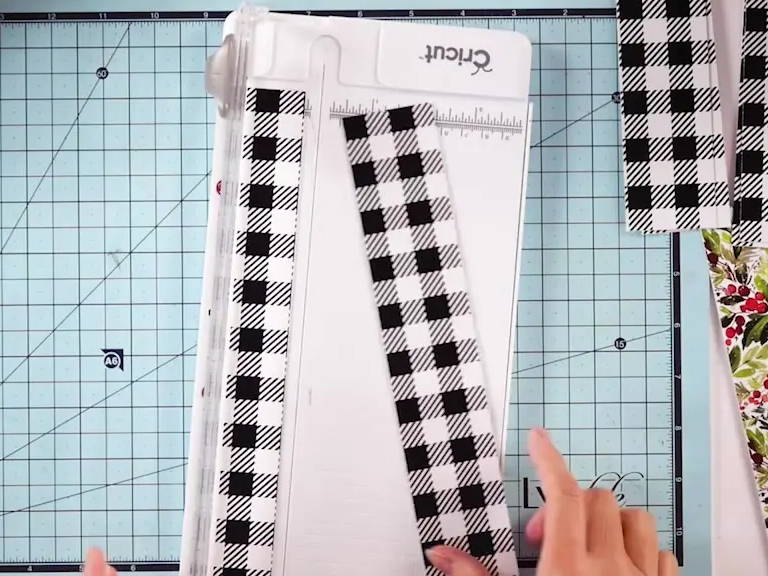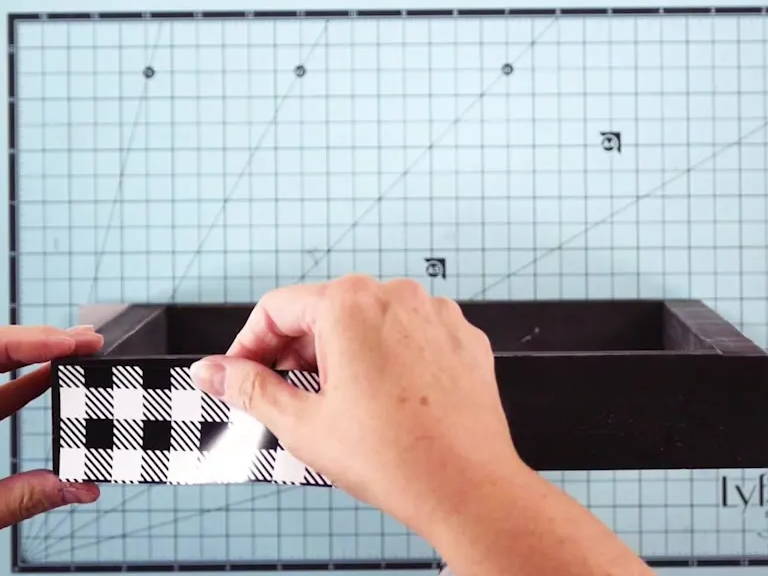 We want to make our box really stand out with a little Buffalo Plaid, and this year we have the Larger Buffalo Plaid pattern, which also adds a fun pop. Measure your width, cut your strips and wrap them around.
Lets get to our trees now while thats set aside for a bit.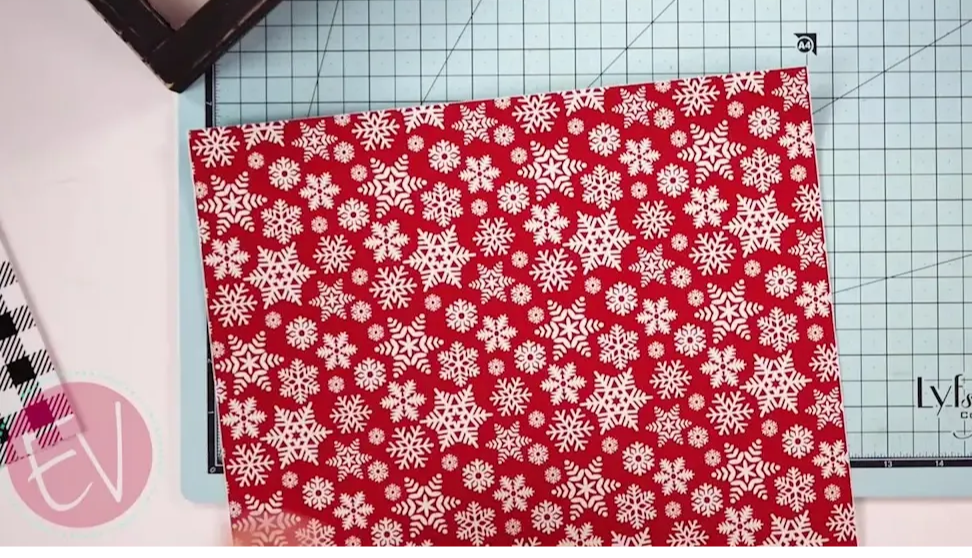 We have so many fun Christmas Pattern possibilities, and we are going to work with 3 of our favorites, but lets show you how to trim your trees with this fun Snowflake Red Pattern in adhesive.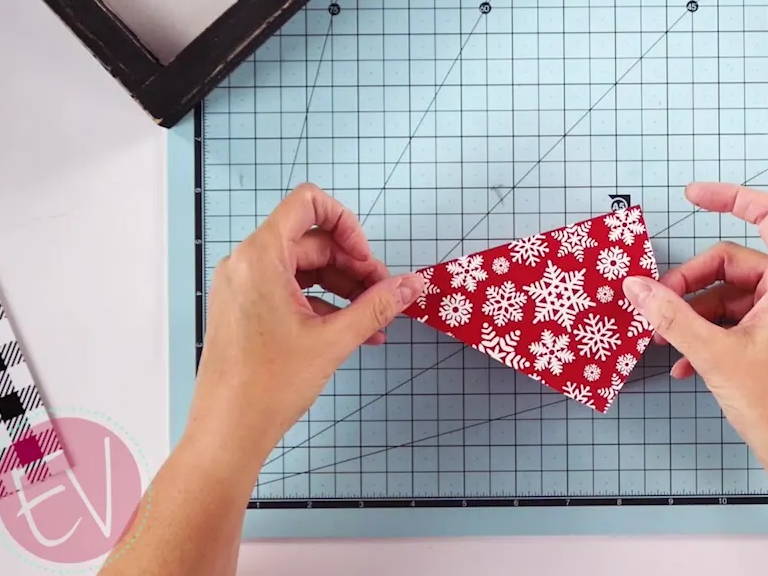 There are a number of ways to trim around your tree and apply it, but this time we simply trimmed around the shape and once we apply it to the tree, we can clean it up and trim any excess vinyl from around the edges.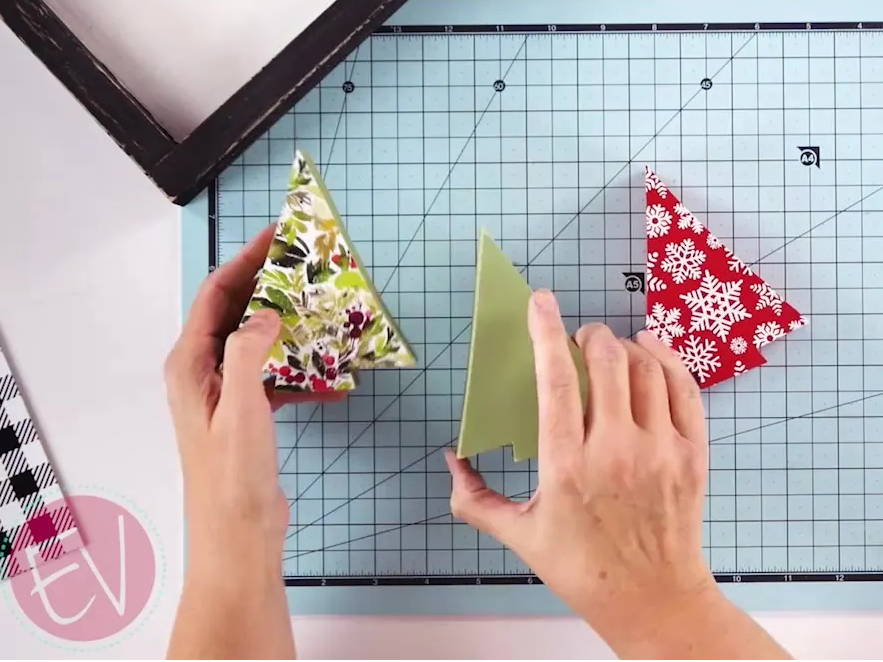 Repeat the same process as many times as needed, or leave some blank and just painted like our little green tree.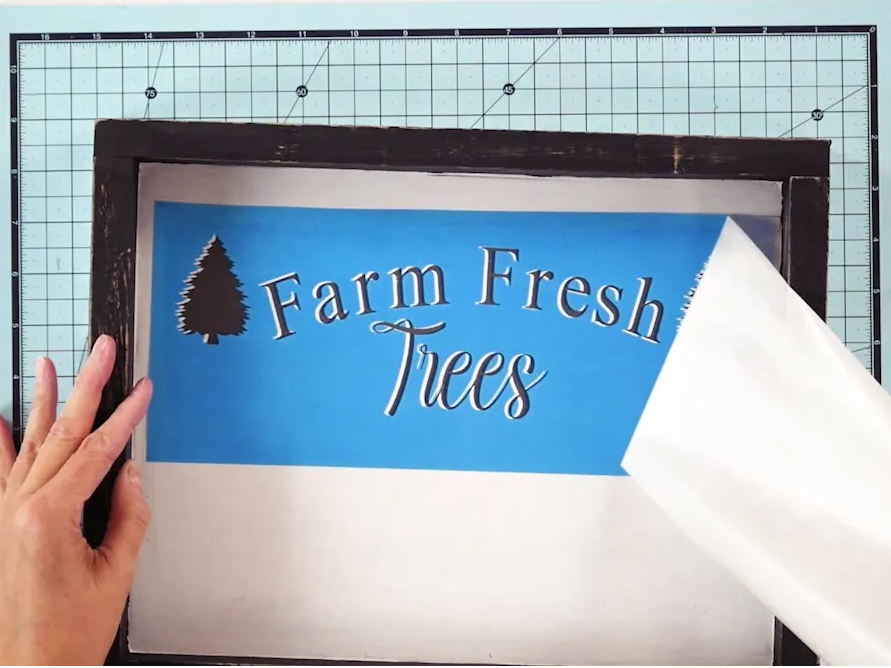 We set aside our black and white buffalo plaid box for the stenciled wording to dry. At this point you could have left it at that, but we wanted to give it a little definition. So this first layer was an elephant charcoal grey chalk paint.
We are going to repeat the same look with an overlay of black and slightly offset it from the grey which will create a shadow look.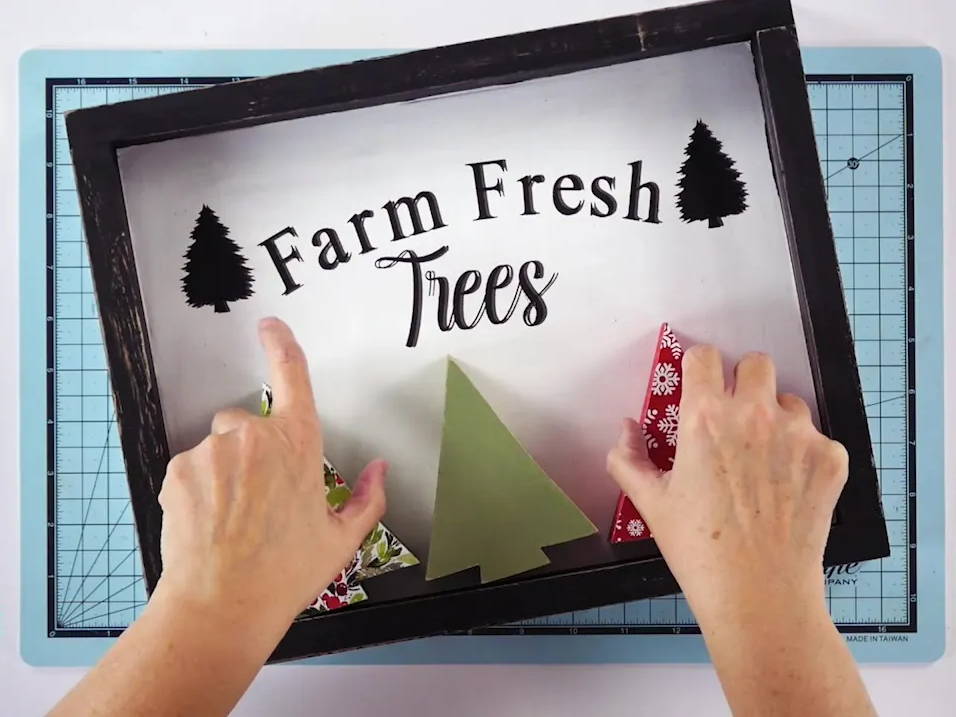 once that dry, remove the stencil vinyl and you will see your shadow effect, kinda hard to see in a photo but it looks really neat in person. Then simply add your patterned christmas trees and any other accessories you wish, like a bow or lights.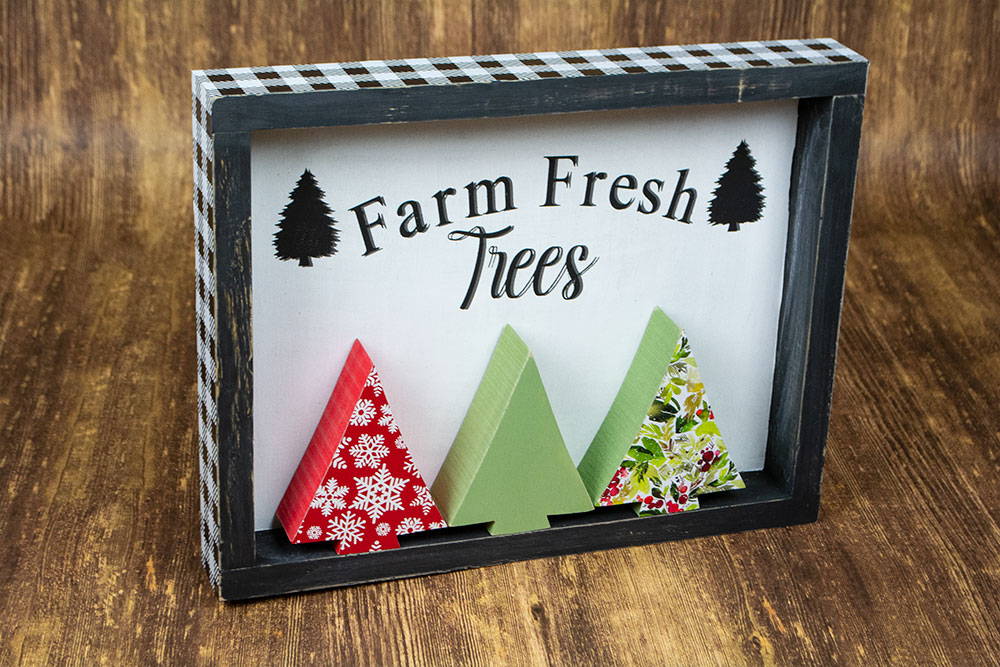 Your family is sure to love your new Christmas decor. Add a family name to make it more personal for a fun gift idea.
For the whole process in fast play, check out the video below
Recent Posts
It's that time again! The September 2023 Mystery Project Box is finally here and it is full of al …

It's August, and you know what that means. It's time for the August 2023 Mystery Project B …

It's that time again! The July 2023 Mystery Project Box is finally here and it is full of …