Light up Christmas Canvas
Christmas/Winter is all about the fun colored lights, and the cool warm white lights. This sets the cozy tone for the Holiday Seasons in your home. Lights however; are not just for the tree, garlands and your home, they are an awesome supply in the crafting world, and there are endless possibilities you can use them along with vinyl. Check out one of our favorites... Light Up Canvas Christmas Phrases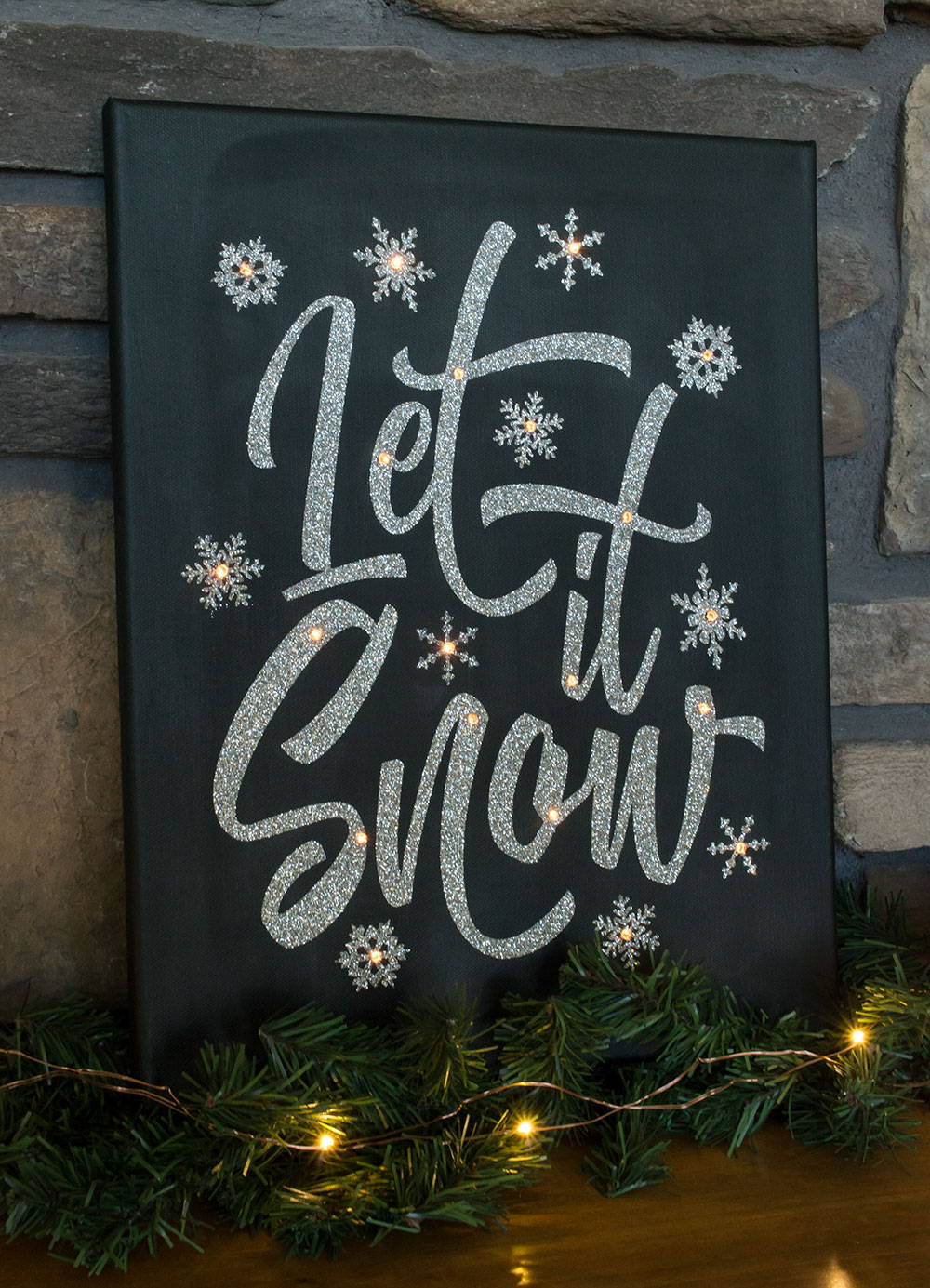 Lets get you going on all you need to complete this fun project.
You will need any size canvas you would like, some paint (optional), battery-operated LED lights, and of course some of your favorite Glitter Heat Transfer Vinyl. We used Silver on this canvas, but there are many many other colors to choose from.
Check out the drop-down below for our recommended Christmas Colors
Shop Items Used In Light up Canvas Project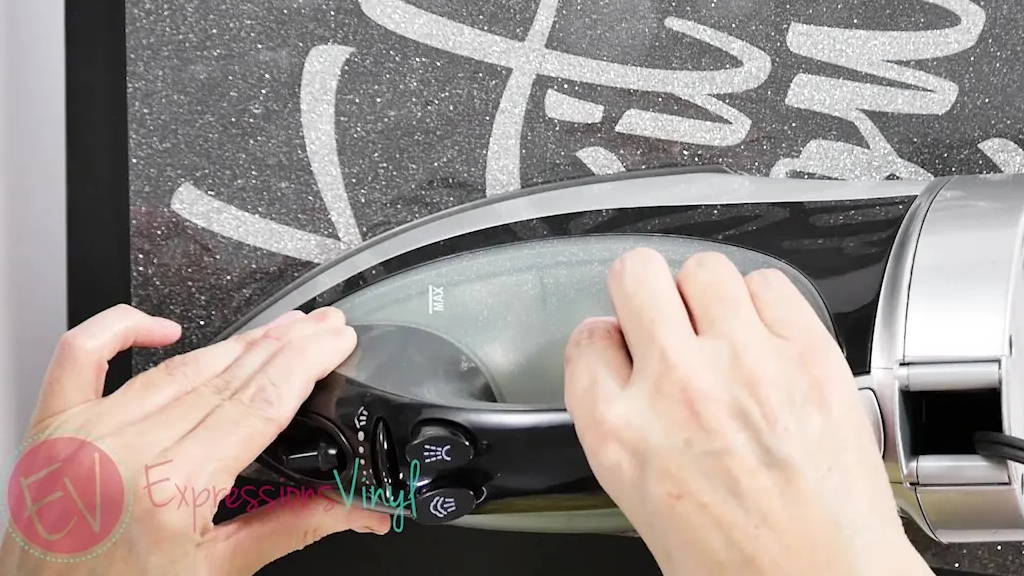 Once you have your canvas painted, make sure it is fully dried before applying any type of Vinyl.
Place some blocks, or magazines, or whatever behind it to give it some support while ironing so you get a good solid pressure.
TIP: If you want the canvas left white, still paint it white, so the HTV has a better surface to grip onto.
Then slowly peel away the carrier sheet while it is still warm, if sections are not wanting to stay to the canvas, lay the carrier sheet back down, and apply some for more pressure for a few more seconds.
NOTE: Any of the random glitter pieces left behind can be brushed away, they are not heated on.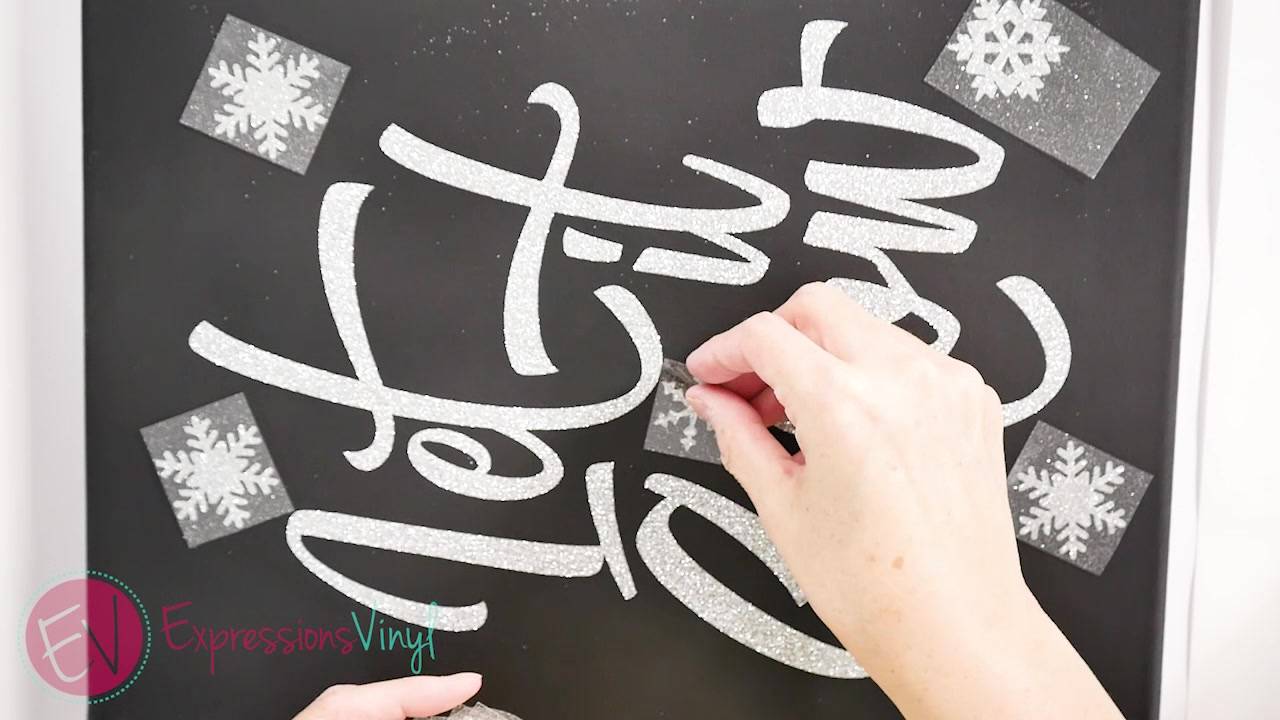 Add in some little extras like these little snowflakes. This is a great way to use up any extra space on the HTV so it does not go to waste.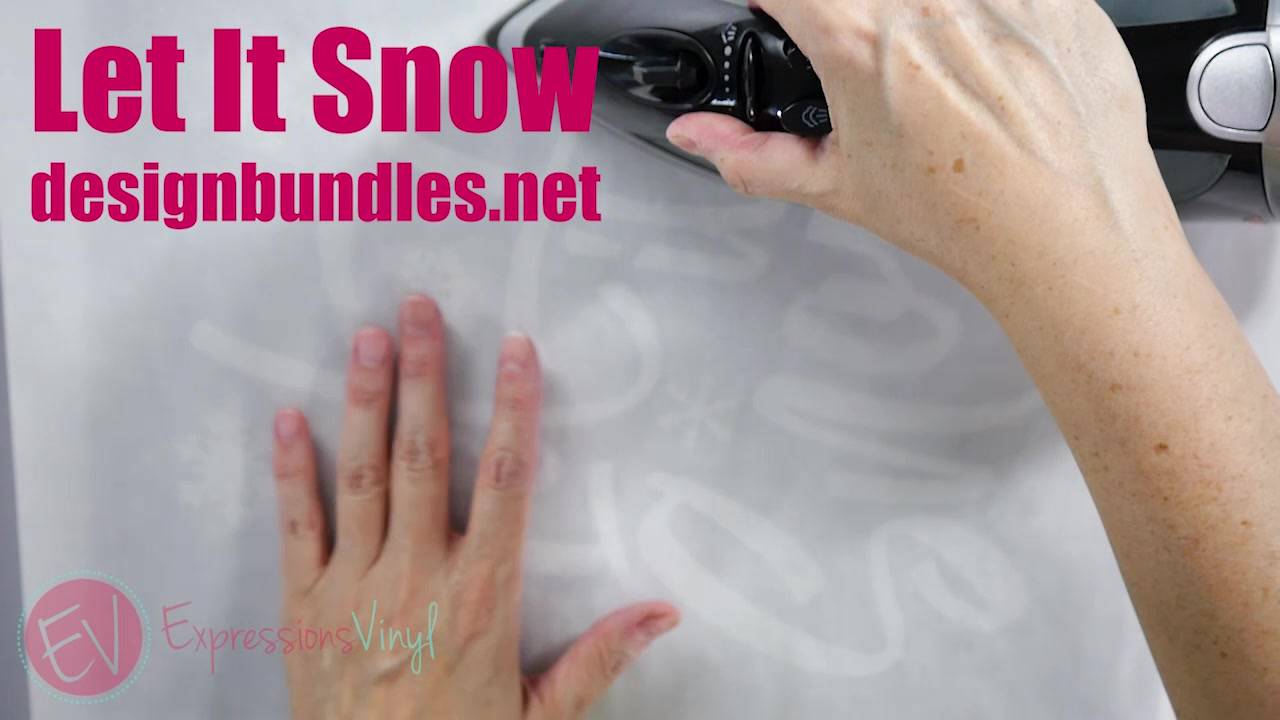 Since the "Let it Snow" is exposed at this stage, you will want to use a sheet of Multi-Use Paper, or some of our long-lasting Heat Transfer Cover sheets. These are a must when it comes to layering to protect your HTV and your surface you are applying the HTV onto.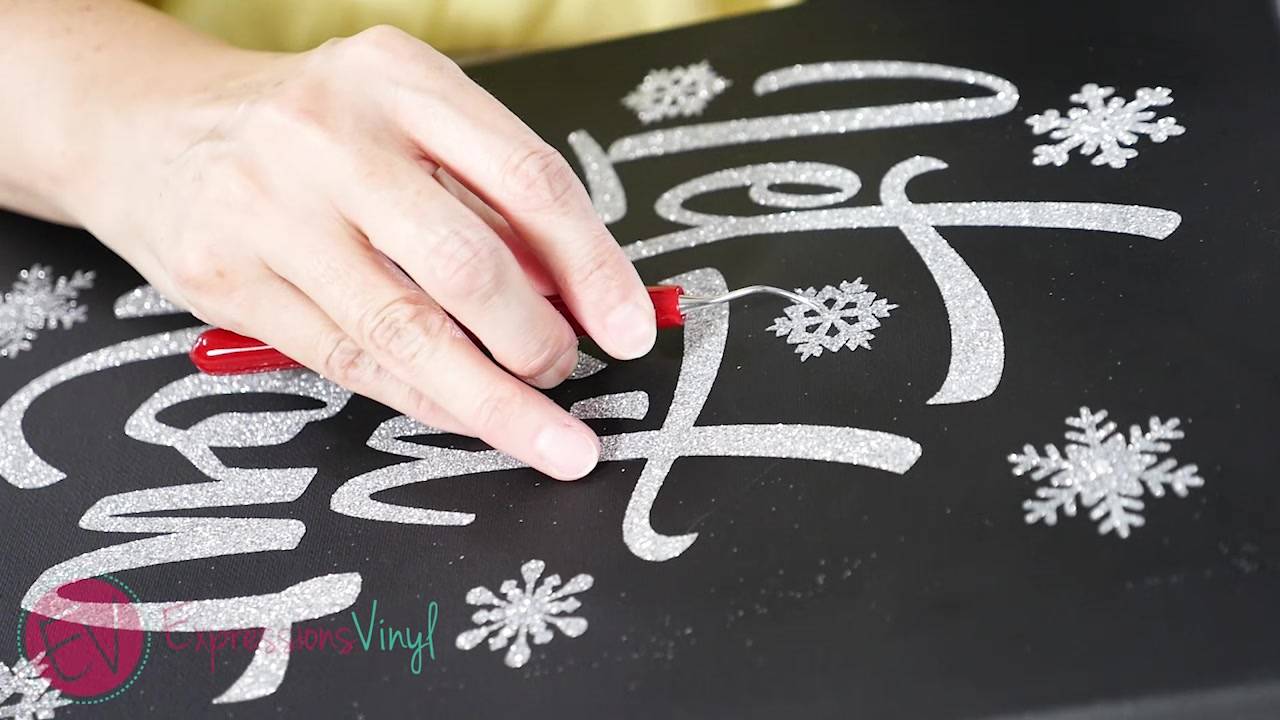 Once the vinyl is all ready to go and has had a chance to cool for a bit, take your trusty weeding tool (We like this Siser Weeding Tool). and begin making small poke holes where you would like your lights to go.
Do as many holes as you have lights, or do a little less. The extra lights will not be noticeable in the back when turned on.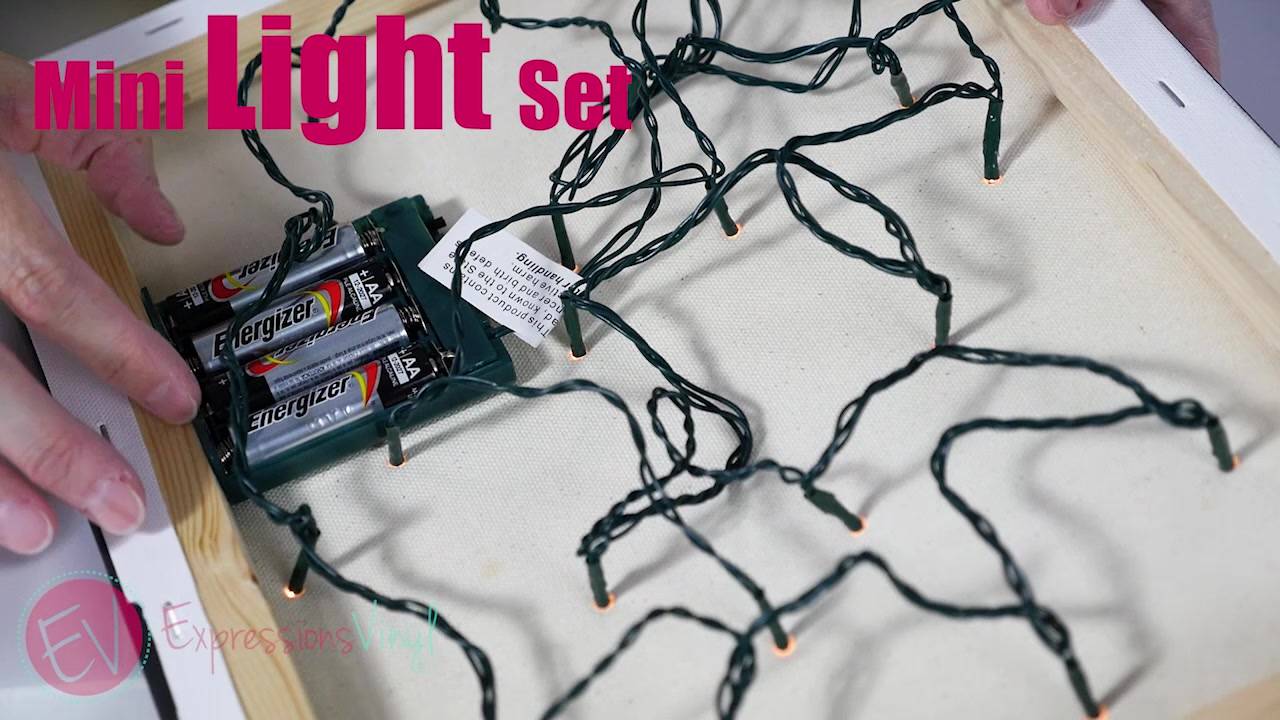 Slide your lights into the poked holes, and secure in place will a little hot glue, working from one light to the next so there is enough length for the cord to make it around. Then install your batteries and hot-glue your battery box to the side of the canvas for easy access.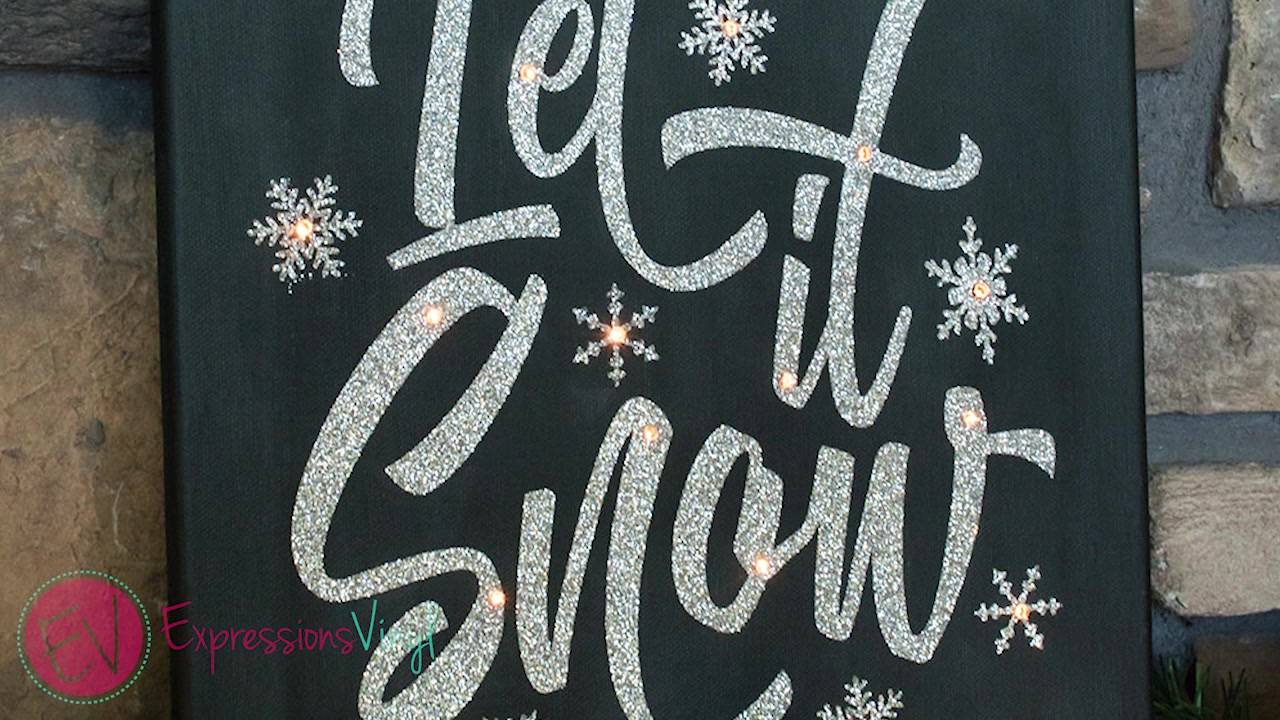 There you go! how fun and simple was that project. The most time consuming part is the lights, but take your time to make them look just how your want.
For the full How-To video, check it out below as well as other great tutorials on our YouTube Channel.
Recent Posts
It's that time again! The September 2023 Mystery Project Box is finally here and it is full of al …

It's August, and you know what that means. It's time for the August 2023 Mystery Project B …

It's that time again! The July 2023 Mystery Project Box is finally here and it is full of …