What are the Holiday's without crafts? Some say it is not a holiday at all! We just might be some... So we have put together a nice little collection of some of our favorite holiday crafts. This might be just to give you some ideas that can help you on your way to your next craft project, or maybe you will love one so much you will make it just as we have. Either way we hope you enjoy and find inspiration from our creations!
Make A Customized Music Plaque!
Are you looking for a sentimental gift that isn't so generic? It can be hard to memorialize a memory in a way that isn't overdone, like an ornament or a t-shirt. If you're looking for a fun way to add some decor to your home while also shining a light on a moment in time, this DIY is for you!
This idea was originally published in our Handmade Gifts for the Person That Has Everything blog, so check it out for more gifting ideas!
---
For this project, we took a standard 8x10 picture frame and used this as a size guide when designing our cut file. Of course, don't just limit yourself to a picture frame! You can do this project on a shadow box, a wood sign, floating glass, or any other flat surface you can think of! If you choose to use a different size than 8x10, make sure to adjust your design appropriately!
This project was made using printable adhesive vinyl and Series 51 adhesive vinyl in Jet Black, but it could be fun to add glitter adhesive or maybe one of our beautiful adhesive opals!
---
*You must have access to a Spotify account for this to work.*
The first step to this project is to choose your song and obtain the song code. To do this, open the "Search" tab (the little magnifying glass in the app) and search the title of your song. Then, click the three dots next to it to pull up the menu. Once the menu is open, click on the picture. You should have an option to save the photo, but if not, a screenshot works just fine! Once this step is completed, make sure it actually saved to your device, and you're ready to move on to step 2!
---
Step 2: Download and Open Cut File
Now that you've retreived your song code, it's time to get everything ready! In your design space (whether that's Cricut, Silhouette, or any other design space), open a new project. Upload the Spotify code you saved and make sure it's ready for cutting (whether that's tracing, removing the background, etc.).
If you need a Spotify template, we've included a PDF, PNG, and Silhouette Studio Document. Just click the button below to download!
(The link will take you to a Google Drive folder. )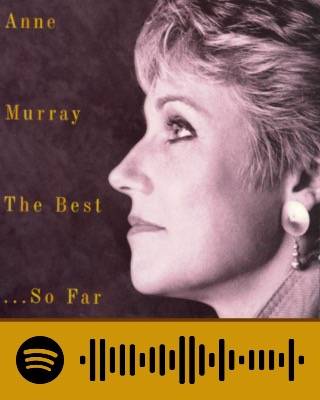 ---
Our next step is to customize the cut file. As you can see here, we added the song title, name of the song artist, and length of the song. Make sure to edit these to match your song! You may have to delete the current text and add your own. That's okay!
For fonts, we used Arial throughout the project, but feel free to jazz it up with any font you like!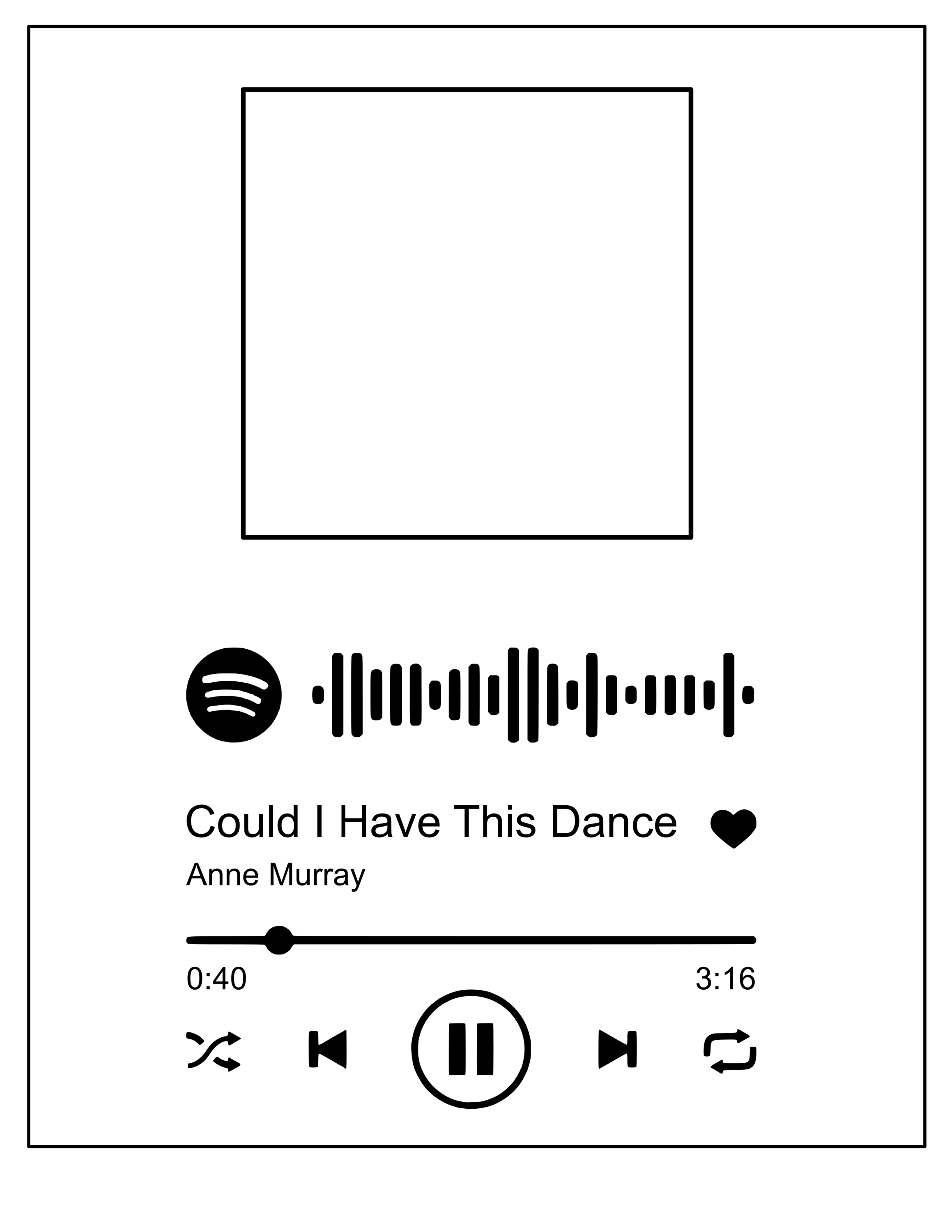 ---
Step 4 is to print and cut your picture. In our example, we used a 3.5x3.5 inch photo, but the template has a 4 inch photo example. Since this is a picture frame, you can just print it on paper and add it behind the glass, but we used our Inkjet Printable adhesive vinyl and placed the image on the glass instead.
While you're printing your image, let your machine cut your finished cut file. Bonus points for multitasking!
---
Step 5: Weed, Place, and Gift!
The final step is to put it all together! Carefully weed your adhesive and make sure the code stays together (otherwise it won't work). Once your project is weeded, apply it to your surface (if using glass, make sure there are no smudges or fingerprints underneath where you're placing your vinyl). Add in your picture, wrap it in some nice wrapping paper, and it's ready to be a gift for the recipient!
---
We hope this tutorial was easy to follow, and we can't wait to see the fun songs you'll use for this project! If you post about it, use the hashtag #IGETMYVINYLHERE and tag us on social media so we can see it, too!
This project is not sponsored by or affiliated with Spotify or Anne Murray.
---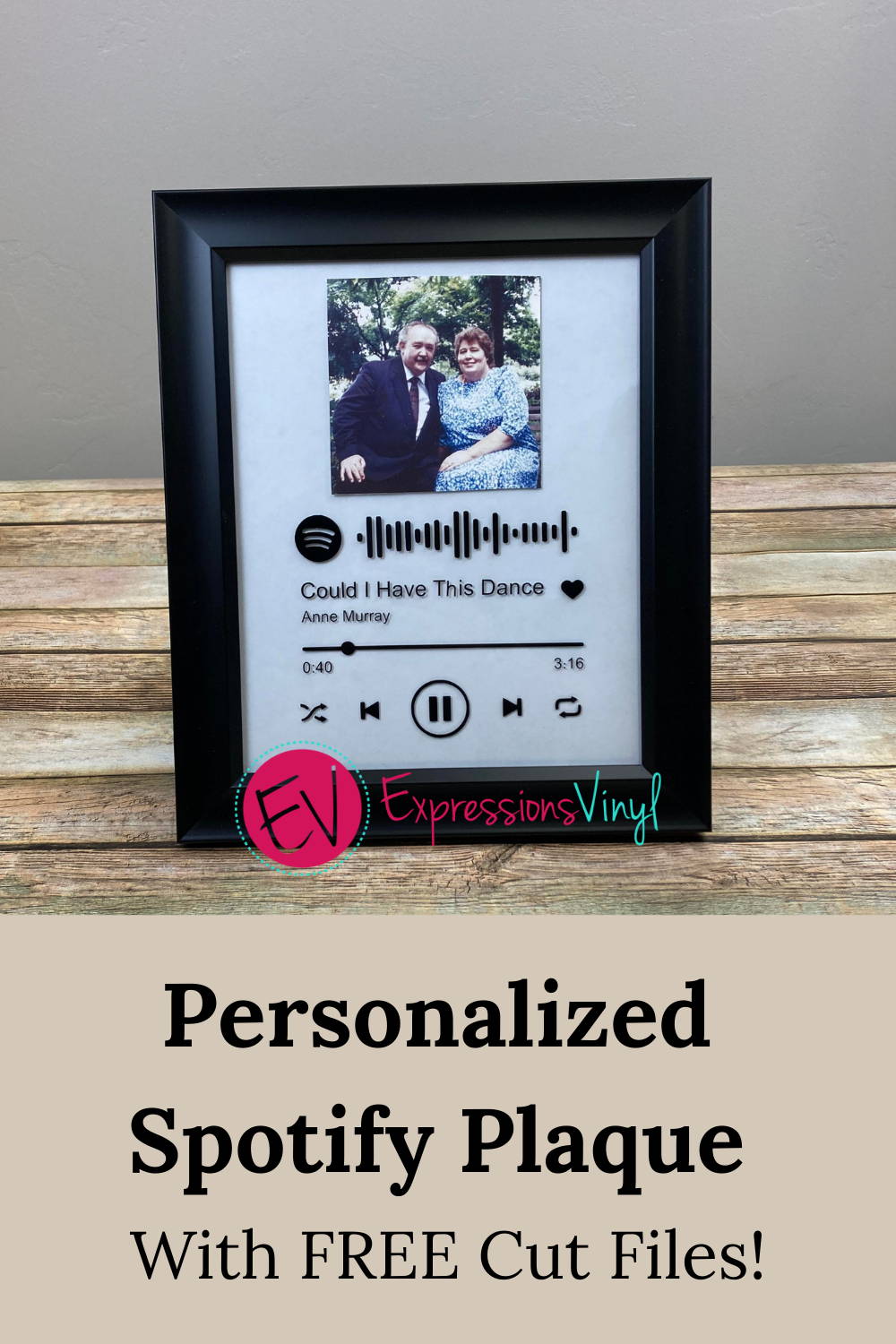 Recent Posts
The March 2023 Mystery Project Box is finally here and it is a fun one. We …

The February 2023 Mystery Project Box is a fun one and we can't wait to sho …

It's our first Mystery Project Box of the new year, and we are so excited t …