What are the Holiday's without crafts? Some say it is not a holiday at all! We just might be some... So we have put together a nice little collection of some of our favorite holiday crafts. This might be just to give you some ideas that can help you on your way to your next craft project, or maybe you will love one so much you will make it just as we have. Either way we hope you enjoy and find inspiration from our creations!
Using Patterned Heat Transfer Vinyl
Expressions Vinyl has some great beginner 'How-To' videos that can step you through everything you need to know to apply both adhesive and heat transfer vinyls. You can find all of our videos HERE, but in the meantime, here's a rundown on the basics of using patterned heat transfer vinyl! We have a great variety of patterned vinyl, and we are always adding more.
---
Patterned Heat Transfer Vinyl Application Steps
---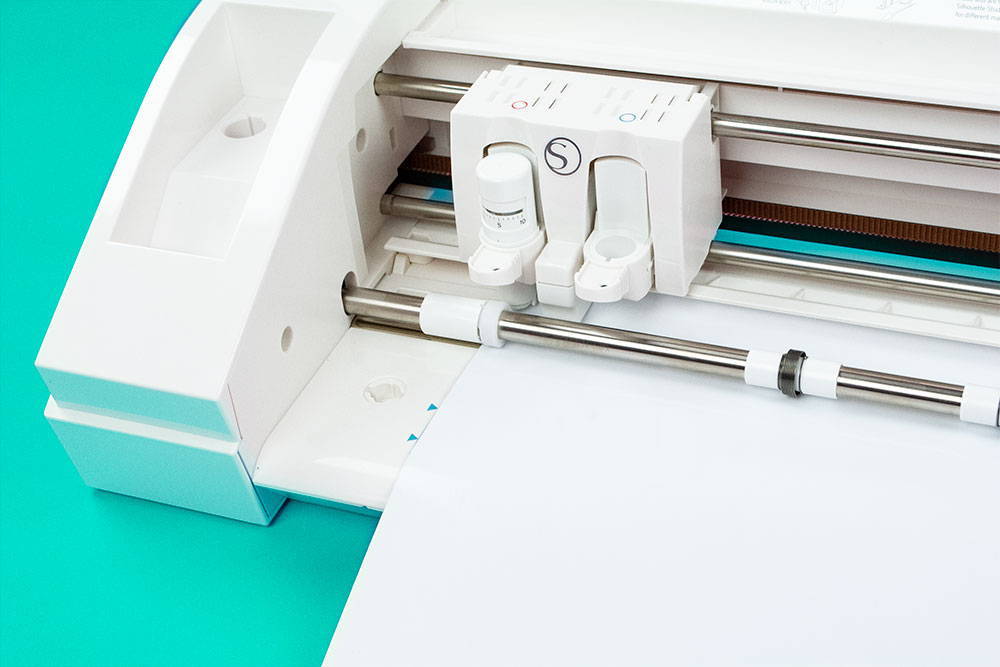 Step 1: Mirror and Cut Your Design
After you have selected your design, you will want to make sure to flip or mirror your image before cutting. This way, when you're ready to press your design, it won't be backwards!
Place the patterned side down on your mat (blank side facing up) and cut. We have recommended cut settings on our website if you need a refresher!
*Our patterned heat transfer comes with a carrier sheet already attached, unlike other manufacturer. This way you can treat it like any other HTV while cutting! No extra steps needed for a fun project!
---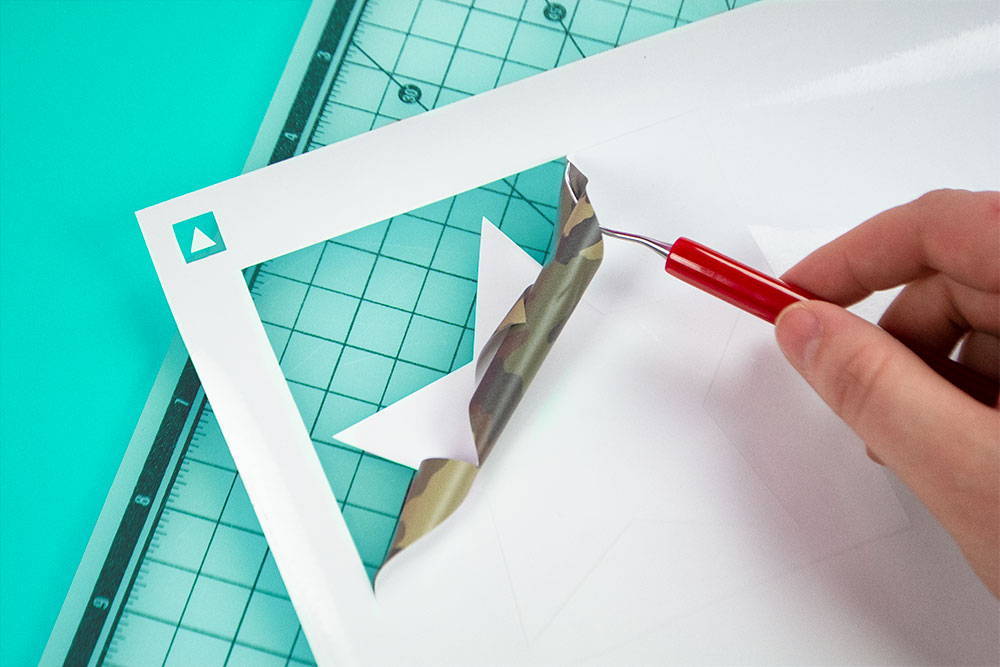 Step 2: Weed Out Excess Vinyl
After your design is all cut, remove the excess vinyl from around your image/lettering (this is called weeding). We like to use a weeding box around our designs to help with alignment and to keep the rest of our vinyl sheet looking nice! (Plus, it minimizes scraps! Awesome!)
---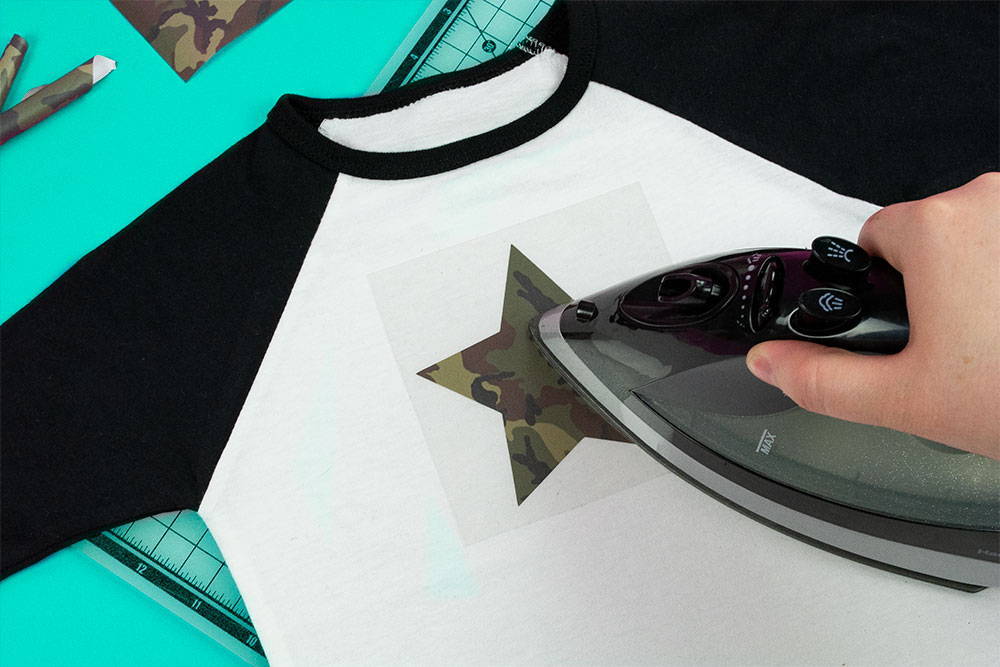 Step 3: Adhere Vinyl To Your Surface
Every type of Heat Transfer Vinyl has its own recommended press time, temperature, and pressure settings (see our Machine Settings Page). Here are our recommended settings for patterned HTV:
305°F/150°C
Medium Pressure
10-15 Sec. Press Time
Hot or Cold Peel
And remember, hotter is NOT always better! Too much heat can damage the vinyl and cause it to not adhere properly, as well as the potential of burning your fabric! A higher temperature will not mean a shorter press time. Always follow the directions!
---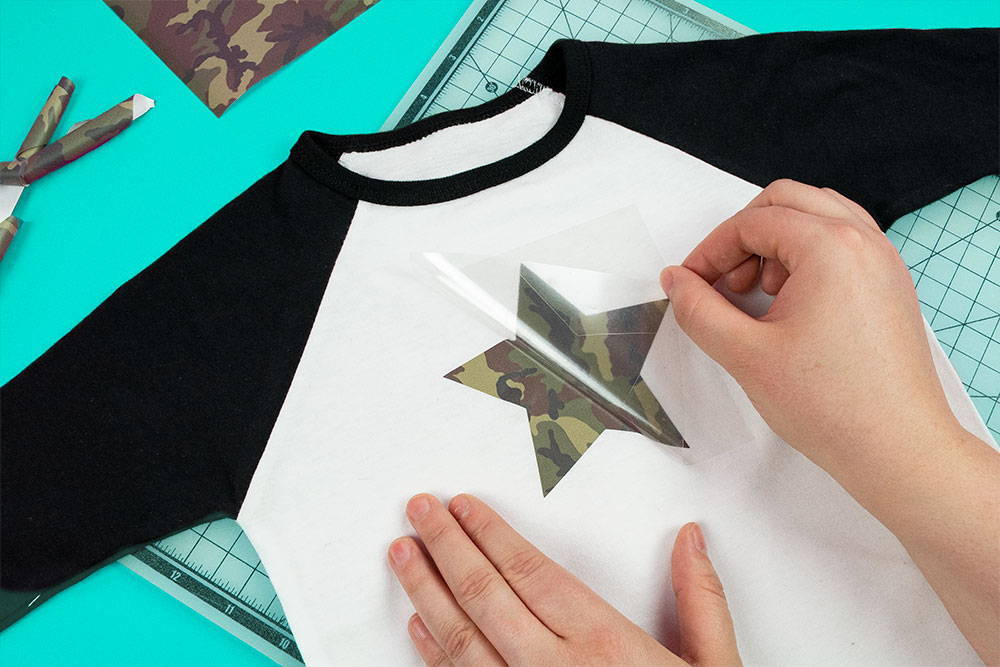 Step 4: Remove the Carrier Sheet from the Vinyl
Our patterned heat transfer can be peeled hot or cold!
"Peeling" refers to the removal of the clear carrier sheet. A hot peel is when you remove the carrier sheet directly after pressing, and a cold peel is when you need to wait until the vinyl cools off before removing the carrier sheet. Luckily for you, our patterned heat transfer vinyl works well with a hot or a cold peel, so your vinyl will be fine either way!
---
Learn more about our patterned heat transfer vinyl by watching the video below. We go over the basics of our patterned HTV as well as show you an example of an adorable layered-vinyl shirt!
---
Tips & Tricks For Using Heat Transfer Vinyl
Our heat transfer vinyl makes weeding oh so easy, but if you want to preserve your time (and your sanity!), we recommend purchasing a weeding tool. Weeding tools make perfecting your designs even easier and can assist you in removing the tiniest imperfections.


We know layered shirts are so fun, but it is important to note that our patterned heat transfer vinyl cannot be layered on. Patterned HTV can be the very top layer of vinyl, but anything on top of it will fall off after the first wash. To get a layered look, try the knockout method.


The clear carrier sheet on your heat transfer vinyl will help protect your fabric and vinyl, but we recommend purchasing a multi-use protective sheet. This helps to protect any layers of vinyl that are not covered by a carrier sheet, as well as protects your fabric. Plus, after removing the carrier sheet off your heat transfer vinyl, we recommend pressing with a multi-use protective sheet to help the vinyl adhere to the fibers of the fabric.


Contrary to popular belief, you do not need a heat press to use heat transfer vinyl. A traditional home iron on the cotton-blend setting will typically get you in the ideal temperature range (remember: higher heat does not equal better adhesion). The most important key to lasting application is pressure! An ironing board has too much give to provide adequate pressure, so a stable, flat surface like a countertop is better.
---
Pin this image to your Pinterest board to save this page for later!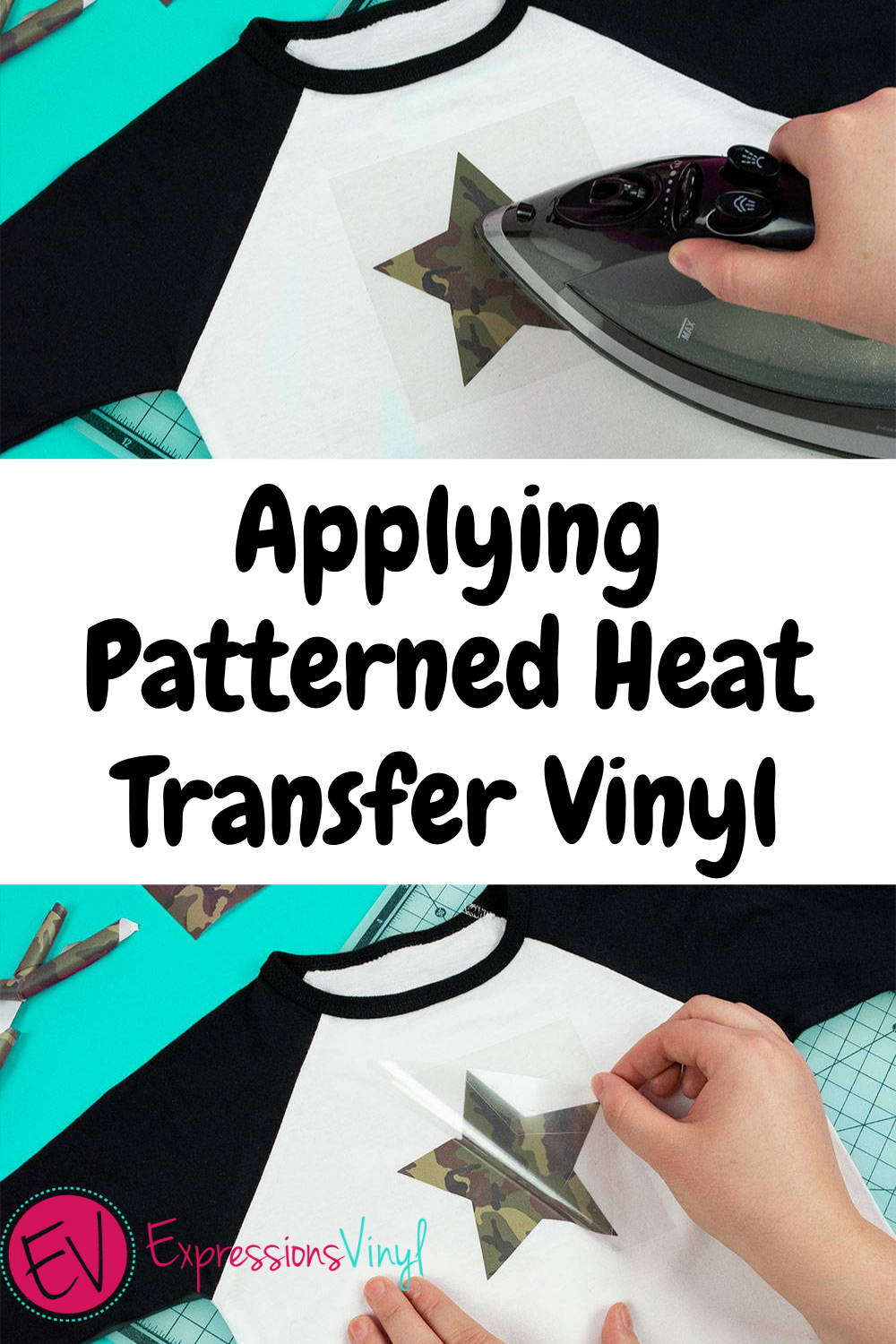 Recent Posts
'Tis the season of joy, and what better way to spread holiday cheer than by adding a personal touch …

Finally!!! The November 2023 Mystery Project Box is here and it is full of all sorts of fun vinyl …

It's that time again! The October 2023 Mystery Project Box is here. This box was designed by Jess …