ExpressionsVinyl's Heat Transfer Vinyl is not just for clothing, and cloth-like material. Did you know you can apply it to wood?
Wood makes a great surface for HTV do to the natural fibers in the wood. This is also a great alternative when using rough wood projects, the heat activated adhesive will really bond and last longer than 651 Vinyl on a rough surface, and the most used HTV for wood projects is our Glitter HTV, this is so much easier than applying glue and pouring glitter, just heat press and you are ready to go.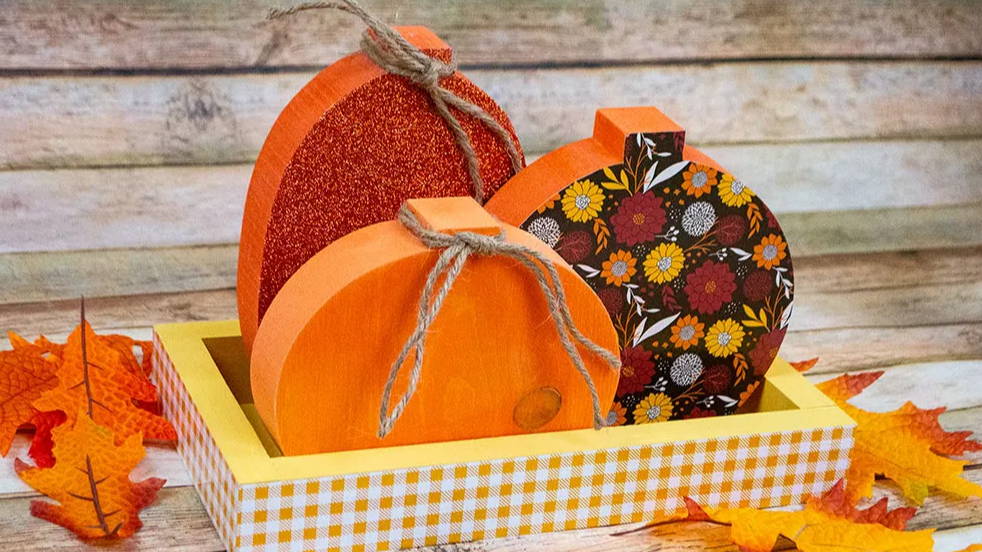 For these fun wooden pumpkins, not just HTV was used, but it adds a very nice touch to the glittered pumpkin without making a big glittery mess and it will last a very long time.
Lets get you the list of products you need to replicate this idea. Check out the drop-down below.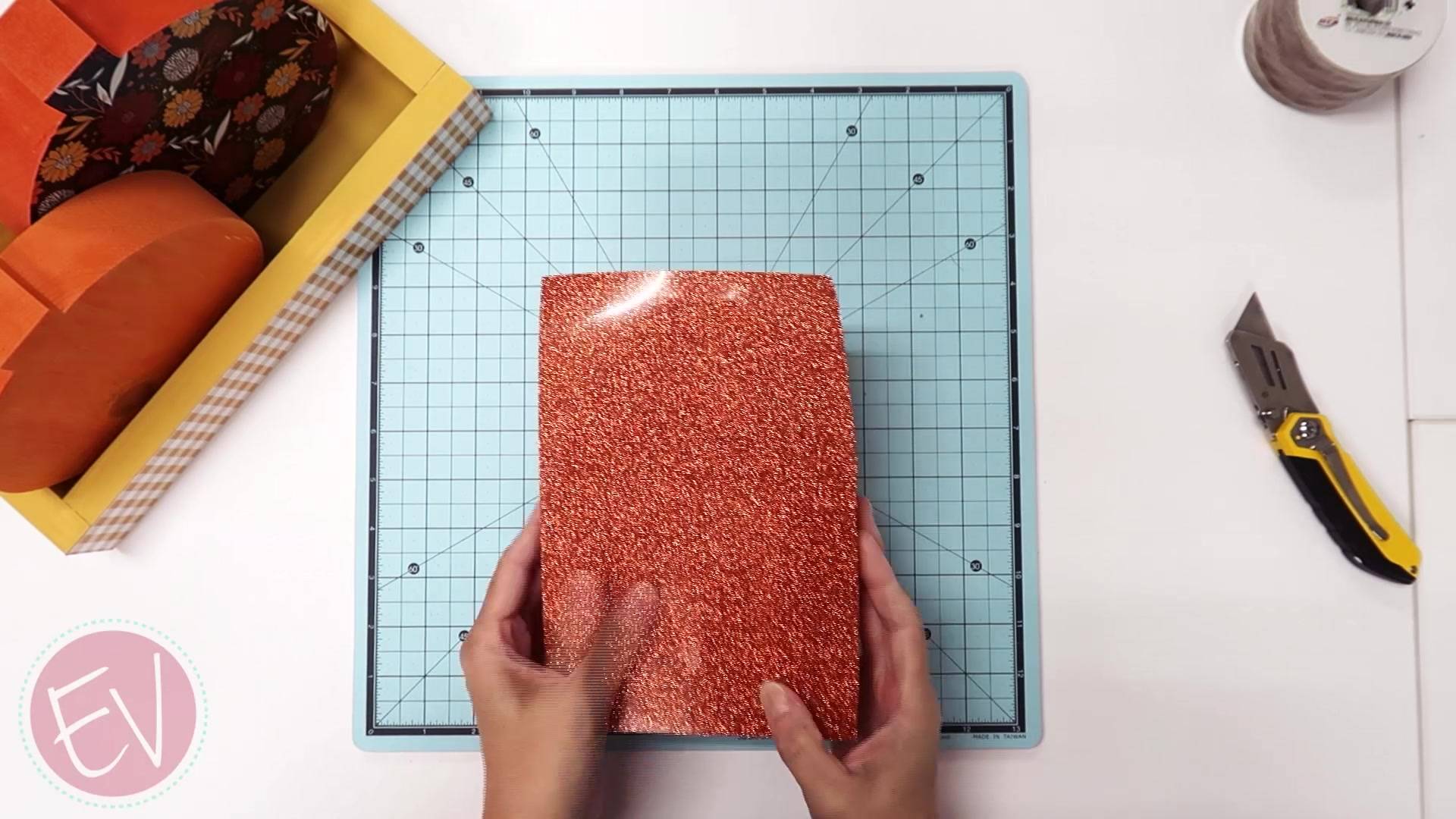 To Start off , begin by prepping your wood surface by giving it a good sanding with a fine grit sanding paper and a nice dusting off, this will give you a good smooth surface to press your vinyl to.
Cut a piece of the Copper Glitter HTV to about the size of the pumpkin, and center it in the middle.
TIP: There is not an Orange Glitter HTV, so Copper is a great alternative for a fun fall/Pumpkin Orange.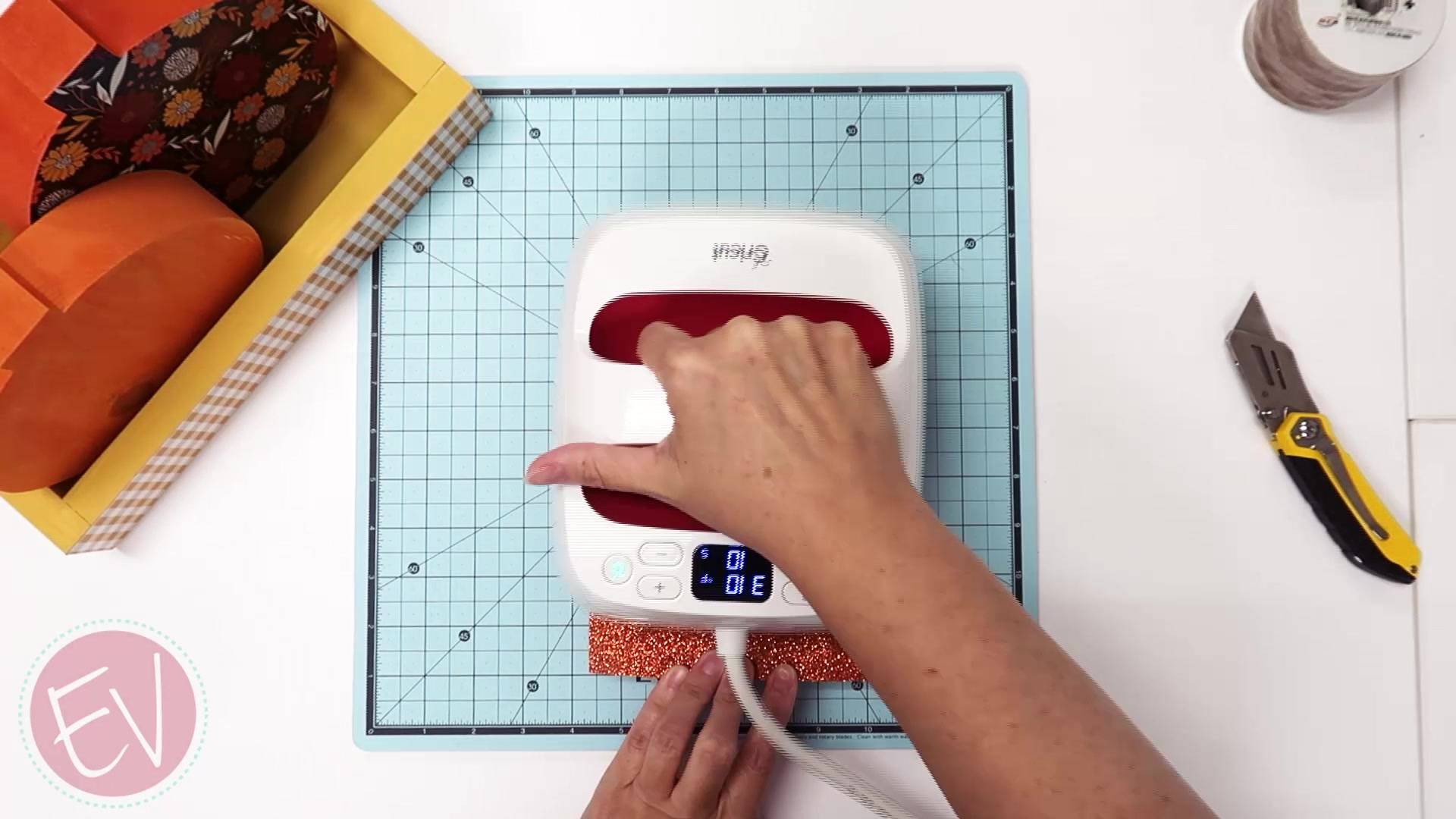 Using an Iron, Heat Press, or like we did here, a Cricut EasyPress, set your time to around 310 degrees and apply firm pressure for about 10 seconds.
You may need to do a little more or a little less, but this process is easy since the decor will not be washed, you just need to get the adhesive activated to adhere to the wood, and for the carrier sheet to come away cleanly.
Flip the pumpkin over and trim away the excess hang off of the Heat Transfer Vinyl with either a box knife or an Exact-o knife.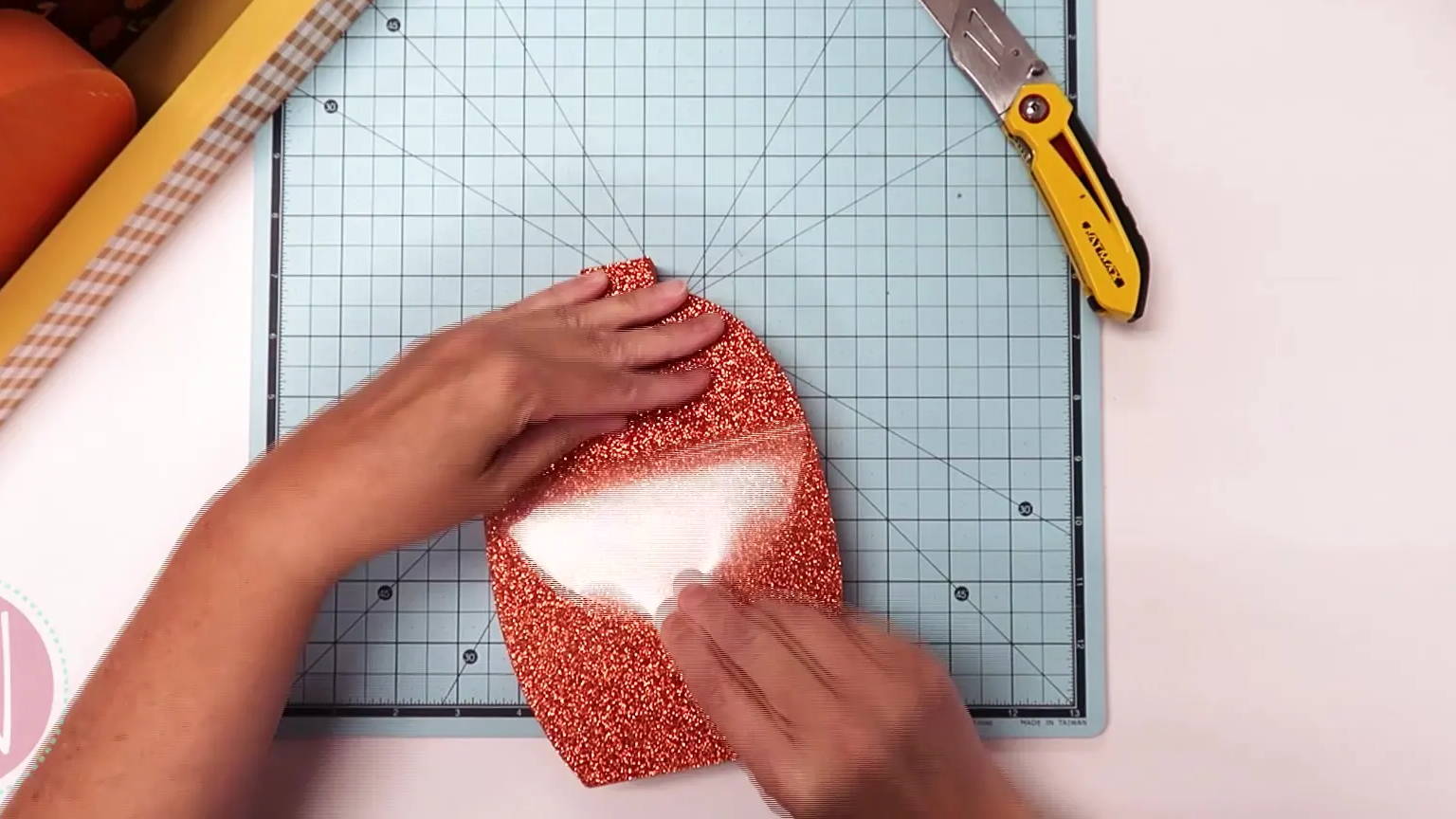 Slowly peel away the clear carrier sheet from the Glitter HTV. If there are any spots that do not want to stay behind onto the wood, lay the carrier sheet back down and apply a few more seconds of pressure and heat.
The carrier sheet should come clean off.
Repeat the same process for the adhesive patterns, only exclude the heat.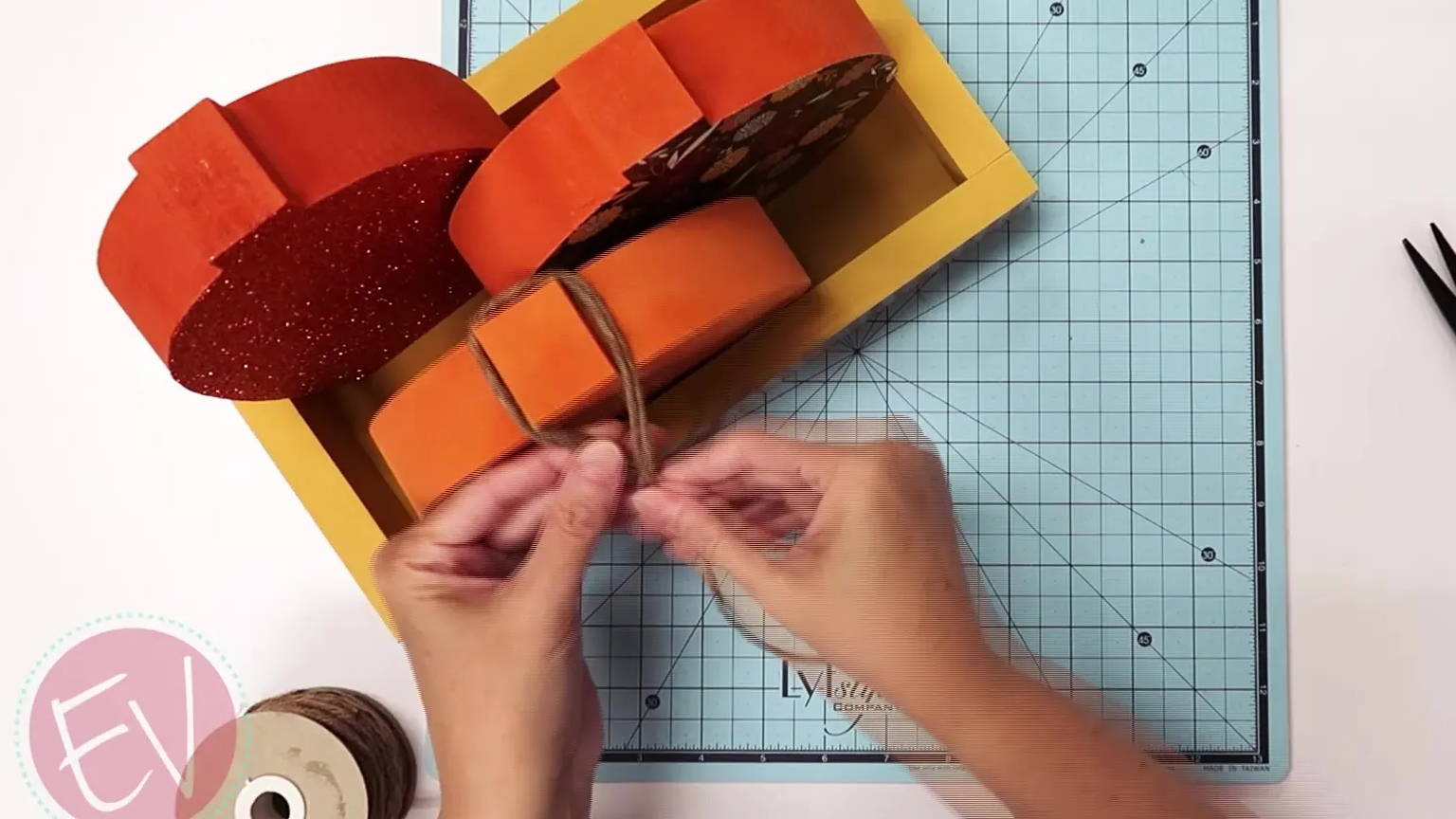 Then top them off with some fun accessories like some twine, ribbon, or jute.
Check out the full YouTube Video below on how the whole Pumpkin Patch was made.
Recent Posts
'Tis the season of joy, and what better way to spread holiday cheer than by adding a personal touch …

Finally!!! The November 2023 Mystery Project Box is here and it is full of all sorts of fun vinyl …

It's that time again! The October 2023 Mystery Project Box is here. This box was designed by Jess …