Can you believe it's already time to start preparing to go back to school? It feels like summer just started! Luckily for you, we have some great crafting ideas to make your back-to-school season a breeze! Check out some fun ways to personalize your children's supplies, make gifts for teachers, and more!
---
Having trouble finding a backpack your child loves? Try making one instead! Just take a plain backpack and add some vinyl to make a one-of-a-kind creation your child can't wait to bring to school.
This is especially great for younger children who might get their backpacks mixed up or forget which one is theirs.
Vinyl Used:
Cut Files:
Cricut Design Space

Classroom Icons Image Set

Ruler (#MD02CB56)
Globe (#MD02CA85)
Paper Airplane (#MD02CADE)
Book (#MD02CBBB)
Protractor (#MD02CB4D)
Certificate Scroll (#MD02CBE7)
Crayon (#MD02CB03)
Pencil (#MD02CB3B)
Fonts Used:
Amastery Hand
Allspice
Anchor Jack
---
Educational Rockstar Teacher Shirt


This shirt is perfect for our crafty teachers out there, or as a gift from some crafty parents! Teachers truly are rockstars, and they don't hear it enough! Make this shirt to show appreciation for a teacher in your life today!
Vinyl Used:
Cut Files:
Fonts Used:
---
This classroom sign is so cute, and makes great use of our patterned and specialty adhesive vinyl!
Teachers can use the chalkboard portion to write their room number, the date, a welcome message, or something special for their students. Will you be making this craft?
Vinyl Used:
Cut Files:
---
Do you need a way to differentiate your child's pencil pouch from everyone else's? Add a cute decal or design to the front! This could be their name, a picture they like, or really anything your mind can think of! We chose a fun pencil mandala design, but the possibilities are endless!
Vinyl Used:
Cut Files:
---
"What we learn becomes a part of who we are!" This is why teachers are so important!
This colorful decor would make an excellent addition to any classroom or learning environment. Plus, you can customize it with your favorite colors or patterns to follow the theme of your classroom!
Vinyl Used:
Cut Files:
Cricut Design Space

Flask (#M2E7E4)
Atomic (#M2E743)
Apple (#M3DD17)
Book (#M2F063)
Frame (#M43EA4)
Fonts Used:
Bookman Old Style
A Child's Year
Amastery Script
Chirp
Big Frost Plain
Crispin
---
An organized planner with custom stickers? Yes, please!
Inkjet printable vinyl is so simple to work with and the creative possibilities are endless. This project is great for students who want to be a little more organized this school year, or even better for teachers to keep track of their schedules!
Vinyl Used:
Cut Files:
Silhouette Store

Happy Planner Stickers (#106537)
Lawn Flamingo Planner Stickers (#190570)
Get Fit Planner Flags (#126776)
Calendar Icon Birthday Cupcake (#64654)
---
I don't know about you, but I love a good pun (especially when it comes in the form of an adorably patterned pillow)!
This pillow would be great for in a reading corner of the library, a decoration in a classroom, or even just for fun! What's your favorite science joke?
Vinyl Used:
Cut Files:
Silhouette Store

Chemistry Bottle Set Boos & Brews (#154750)
Click here for more back-to-school project inspiration!
*NOTE: In this video, we are layering heat transfer vinyl on top of patterned heat transfer vinyl. This is no longer recommended. Instead, we recommend the knockout method for long-lasting results.
---
Isn't this just the cutest?! This wooden caddy is a great way to organize your school supplies both at home or in the classroom. Plus, it's so easy to customize and would make a great gift for a teacher!
You could use adhesive vinyl to decorate this caddy, but we used Oramask stencil vinyl and paint instead.
Vinyl Used:
Cut Files:
---
Every teacher needs an adorable mug for their morning coffee! This mug would make an excellent gift for a teacher, plus you could customize it with their favorite colors, their name, the theme of their classroom, or however else you'd like!
Vinyl Used:
Cut Files:
---
Do you want a lunchbox that your child will be sure not to lose? Customize it with their own handwriting! Let your child pick their favorite color or type of vinyl, have them write their name or draw a picture on a solid white piece of paper, convert it to a cut file, and watch your child's face light up when they see their new lunchbox!
This project is a great way to get kids excited about school and a great way to make sure your child's lunchbox never gets confused for someone else's.
Vinyl Used:
Cut Files:
Your child's handwriting!
---
Of course, if this is your last back-to-school season, or the last one for your child, a personalized graduation cap can be a fun way to show off their spunk and personality for their classmates one last time.
In this video, we used a generic graduation mortarboard purchased from Amazon instead of our graduate's official cap.
Vinyl Used:
Cut Files:
Bon Voyage - Mystery Box Exclusive (April 2022)
---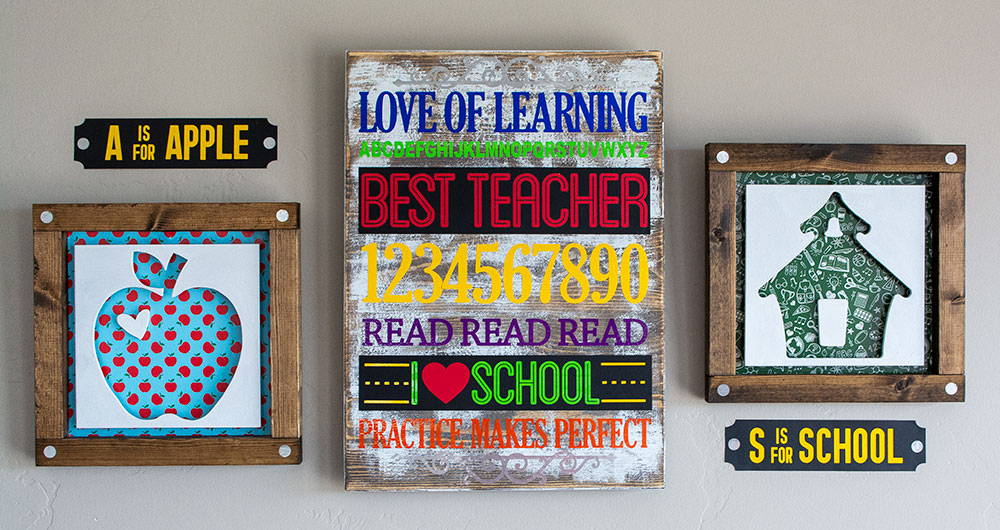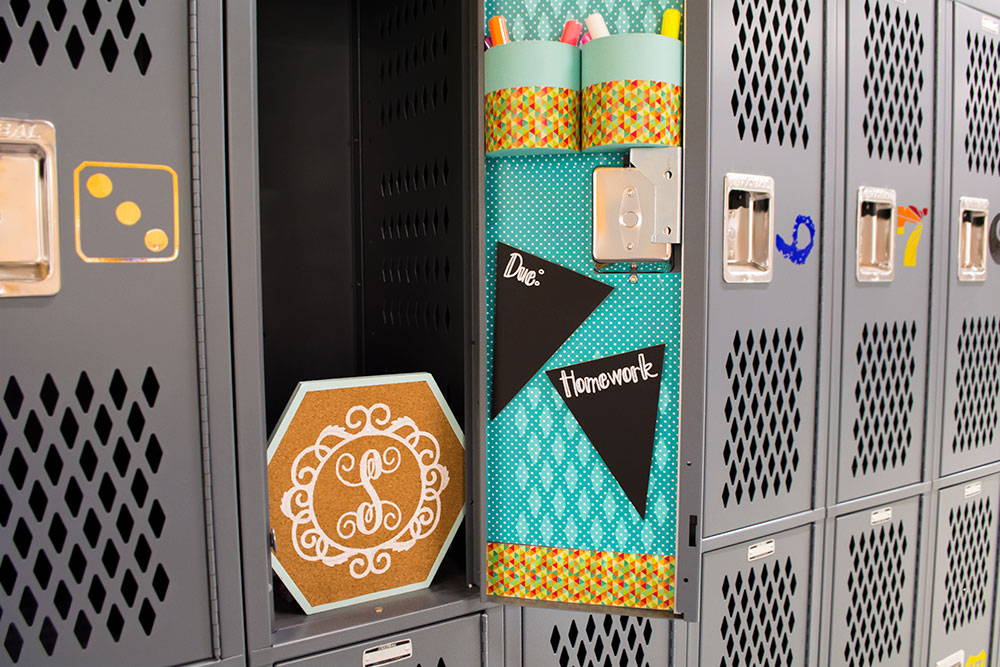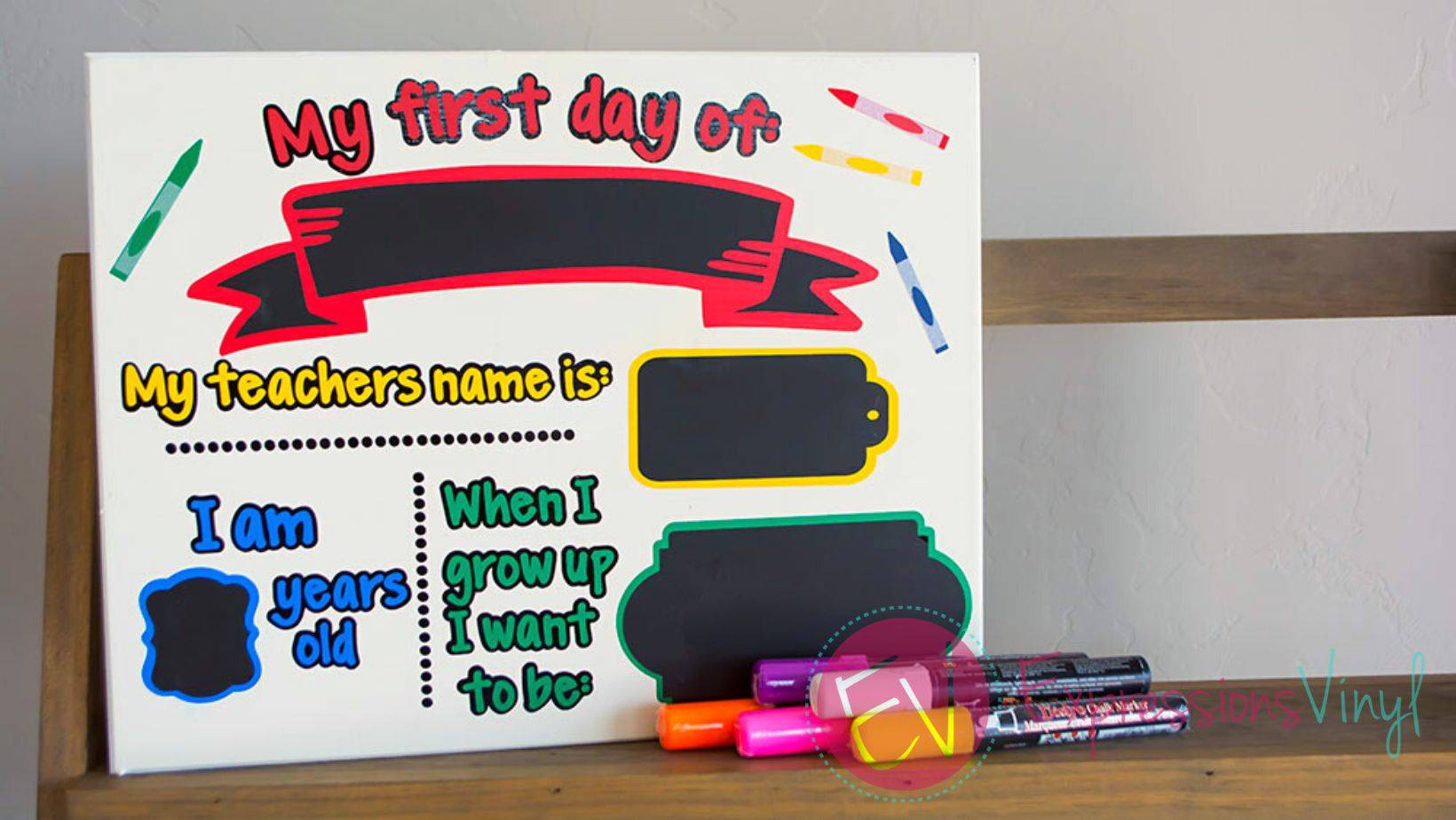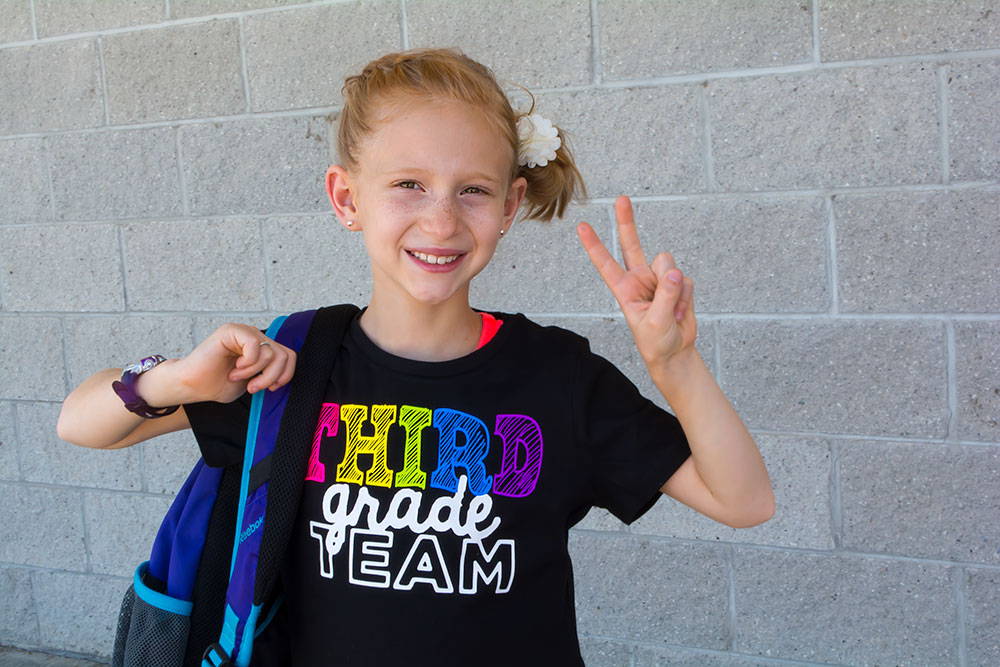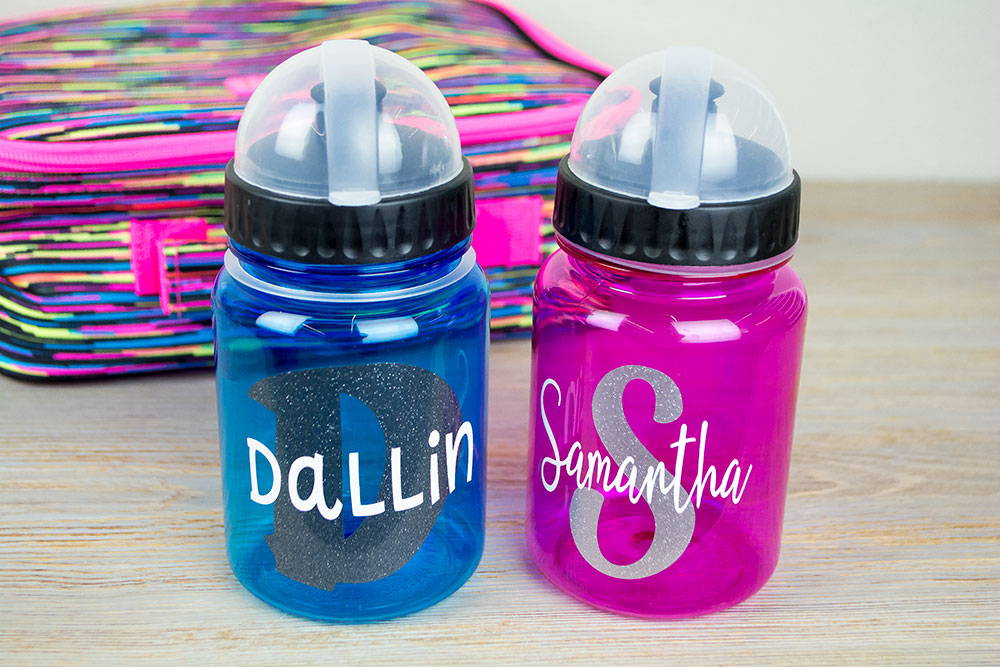 ---
We hope this gave you some back-to-school inspiration! As always, tag us in your awesome creations on social media. We love to see all the fun things you make and being inspired by our amazing customers!
---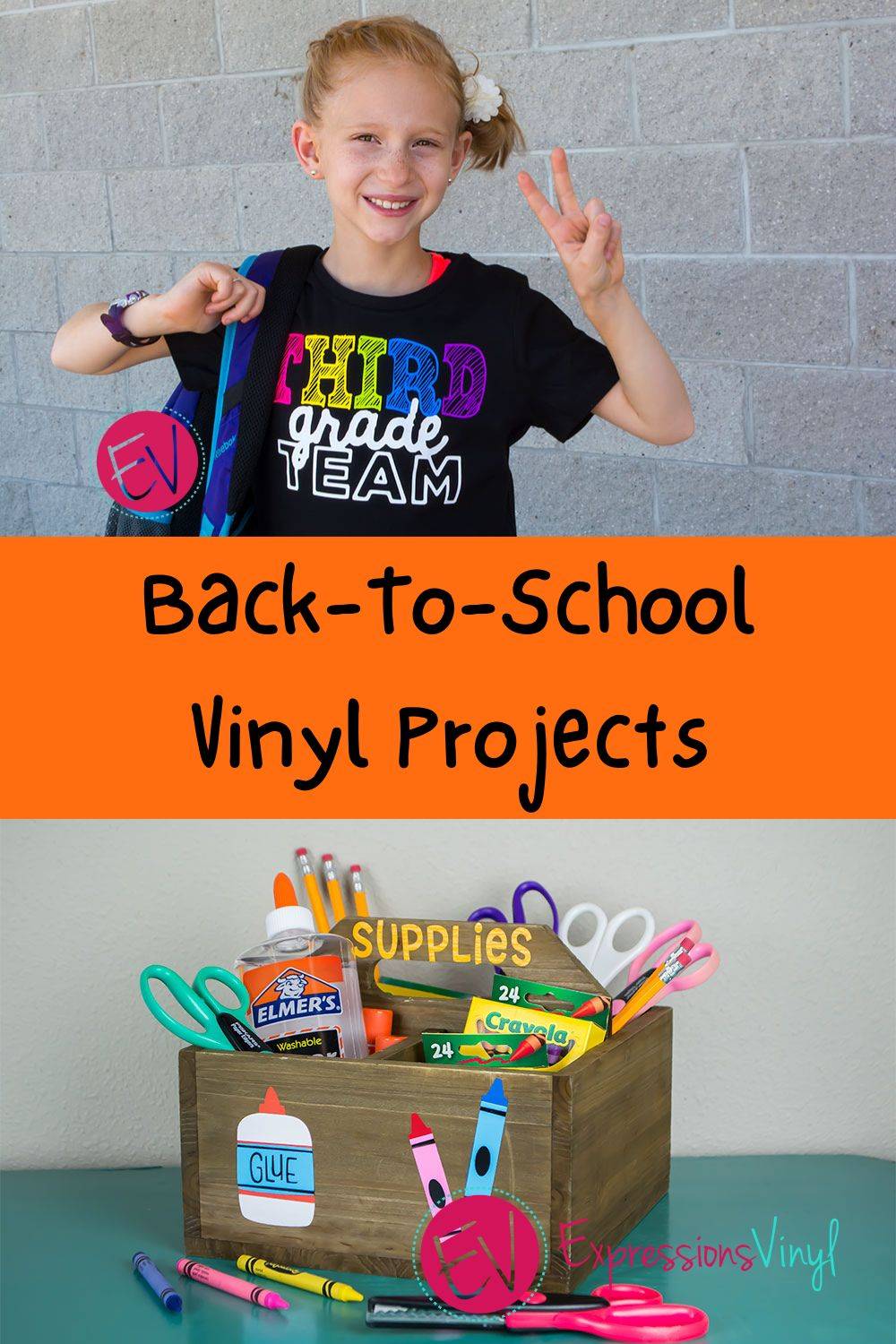 Recent Posts
The May 2023 Mystery Project Box is finally here and it is full of all sorts of fun things …

The April 2023 Mystery Project Box is finally here and it is full of all sorts of fun thin …

The March 2023 Mystery Project Box is finally here and it is a fun one. We …