Special Announcement: From the desk of Jessica at Expressions Vinyl
Behind Closed Doors: What the Best Vinyl Crafters are Doing Differently
Embark on a Journey
Where You'll DISCOVER
Your Unique Crafting Abilities
and Forge Authentic Friendships
Dear Crafting Enthusiast,
Imagine this: You're in your crafting space, surrounded by vibrant rolls of vinyl, each one holding the potential for a masterpiece.
We're not talking about simple, everyday projects - we're talking about creations that resonate, that tell a story, that become the envy of every crafter you know.
Picture a community where fellow crafters, just as passionate as you, share their latest projects, tips, and techniques. They're eager to see what you've created, ready to celebrate your successes and help you navigate any crafting challenges.
Dive deeper into this dream: Every crafting session is an adventure, a journey of discovery. Gone are the days of aimless searches for inspiration. Now, every project is a step forward, a new skill learned, a new technique mastered.
In the Craft Community, No Struggle is Solo
Sometimes, doubt creeps in. You look at your finished project and it's not what you pictured. It's frustrating when things don't go to plan, and it can shake your confidence. You start to wonder if you're really cut out for this.
It's in these moments of doubt and solitude that you realize you're craving more than just a hobby — you're seeking a sense of connection, a crafting community. You're not just looking for tips and tricks but for camaraderie among people who understand that behind every project is a story waiting to be shared.
Crafting is often a solo activity, and it's easy to feel isolated. You wish you had people to share the highs and the lows with, people who get the satisfaction of a perfectly smooth vinyl application or the annoyance when a design just doesn't line up. Instead, you're often on your own, with no one to high-five when you nail it or offer advice when you're stuck.
Rising Above the Noise: Crafting Deserves Respect
Crafting isn't always a smooth journey, and it's not supposed to be. The projects that didn't turn out right? They're not failures; they're just stepping stones, part of the process. They show you're trying, experimenting, and learning. That's where real growth happens.
Feeling apprehensive is part of being a creator. But remember, I've been where you are — unsure and hesitant. It's not a sign you're doing poorly; it's a sign you're on a path of improvement, pushing boundaries. And that uncertainty? It's not a permanent state, just a companion that nudges you to strive to be better.
You've probably sensed that crafting is undervalued by some. You're right. People often don't see the dedication, the skill, the artistry involved. But you know the truth: crafting is a form of expression, a way to communicate without words. It's a skill not everyone possesses, and that's what makes you stand out.
To the naysayers who don't understand why you invest so much in "just a hobby"? They're missing the point. You're not just making things; you're bringing ideas to life, injecting beauty into the everyday. Their doubt isn't a reflection on you, but rather a lack of understanding of the joy and fulfillment crafting brings.
Keep dreaming big. Imagine a space where your creativity is not just welcomed, but celebrated. A place where your crafting isn't just a pastime, but a shared passion. You're building more than projects; you're building a rich, fulfilling life filled with the joy of creating and sharing.
Beyond Crafting: Ignite Passion, Purpose, and Connection
Growing Confidence:
Remember those times when you weren't sure your project was good enough? We all have. In our community, we share those stories, learn from each other, and find that with each experience, our confidence just keeps growing. It's not about being perfect; it's about enjoying the journey and getting better along the way.
A Sense of Belonging:
Crafting on your own can feel like talking to a wall sometimes, but here, you're in a lively conversation. We're a bunch of craft enthusiasts who cheer on each other's projects, exchange tips, and yes, even share our not-so-great attempts with a good laugh. It's all about the camaraderie and understanding that we're in this together.
A Flow of Ideas:
Stuck on what to craft next? No worries. In this club, there's always someone sharing a new technique or idea that ignites that creative spark. Before you know it, you'll have more ideas than you know what to do with, and the only question will be, "What will I create next?"
Feeling Empowered:
Facing a mountain of crafting choices can be daunting, but it's less so when you've got friends to help you navigate. We share our experiences, discuss what's worked for us, and help each other figure out the best options. It's less about sifting through endless choices and more about discovering the gems that others have tried and loved.
Don't Just Take Our Word for It!
Hear from our members who've transformed their crafting journey:
"I'd recommend Vinyl Club to anyone who crafts at least once a month. When you run out of specific vinyl colors, this club ensures you find exactly what you need. Plus, the added bonuses and gifts make it even more worthwhile." - Shannon
"Joining Vinyl Club was like getting a head start in my crafting journey. It's not just about the discounts; it's about the community, the inspiration, and the joy of creating something beautiful. If you're hesitant, just give it a try. The results will speak for themselves." - Briana
Questions on Your Mind? We've Got Answers!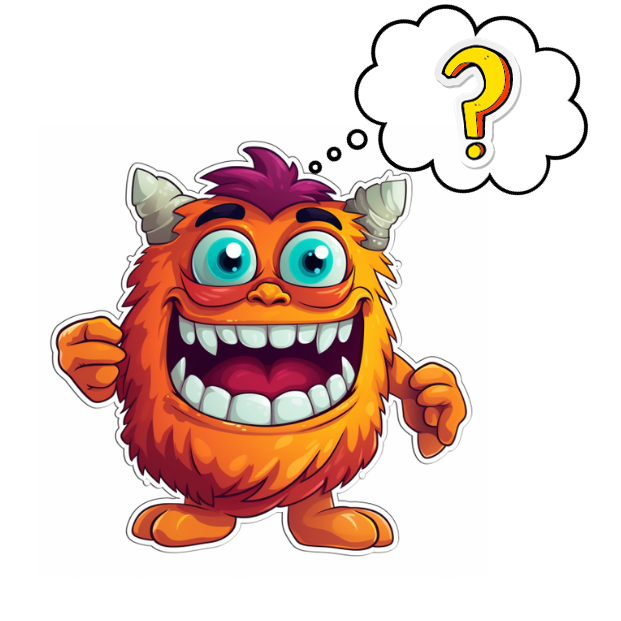 Q: Can I join Expressions Vinyl Club if I'm new to vinyl crafting?
A: Absolutely! We welcome crafters at every skill level, from beginners to seasoned pros. Our resources are designed to help everyone grow, no matter where you're starting from.
Q: What kind of resources does the club offer to improve my crafting skills?
A: We provide a wealth of resources, including exclusive tutorials, webinars, and workshops led by experienced crafters. These are designed to enhance your skills, inspire your creativity, and guide you on best practices.
Q: Are there any commitments when I join the club?
A: Our club is all about flexibility. There are no long-term commitments, and you can choose the plan that best suits your needs and schedule.
Q: What makes Expressions Vinyl Club different from other crafting communities?
A: Our club isn't just a community; it's a family. We thrive on shared learning, mutual support, and the celebration of each other's successes. Plus, we offer exclusive crafting resources and discounts you won't find anywhere else.
Q: Can I share my crafting projects with the community?
A: Definitely! We encourage all members to share their creations, stories, and experiences. Your projects might just be the inspiration someone else needs.
Q: What if I need help with a project?
A: No problem at all! Our community is here to help. You can ask questions, seek advice, or request feedback anytime from our supportive network of crafters.
Q: How can I access the exclusive crafting resources?
A: Once you join, you'll have instant access to our full library of resources through the members' area. This includes tutorials, product discounts, and more.
Q: Is the club suitable for people who craft as a hobby and not a business?
A: Absolutely. Whether you craft for relaxation, as a creative outlet, or for gift-giving, there's a place for you here. Our resources cater to everyone who loves crafting, regardless of your end goal.
Q: Do you offer any live events or meetups for members?
A: Yes, we do! We host various live online events and have plans for in-person meetups as circumstances allow. These are great opportunities to connect and craft together.
Q: How do I join Expressions Vinyl Club?
A: It's simple! Just choose your plan and follow the instructions. Welcome to a world of creativity and friendship!
Who is the Expressions Vinyl Club NOT For?
The Quick-Fix Seeker: If you're looking for instant results without putting in the time, effort, or passion, then Expressions Vinyl Club might not be for you. Our community thrives on the shared love of the crafting journey, which includes the learning curves and the satisfaction of personal growth through effort and patience.
The Lone Wolf: Our club is built on community spirit — sharing, supporting, and celebrating together. If you prefer to work entirely in solitude and aren't keen on participating in a community setting, you might not enjoy the collaborative nature of Expressions Vinyl Club.
The Non-Crafter: If crafting doesn't interest you and you don't intend to engage with vinyl projects, the club may not suit your interests. Our resources, discussions, and community activities are centered around the love of vinyl crafting, and the club is designed to enhance this specific creative experience.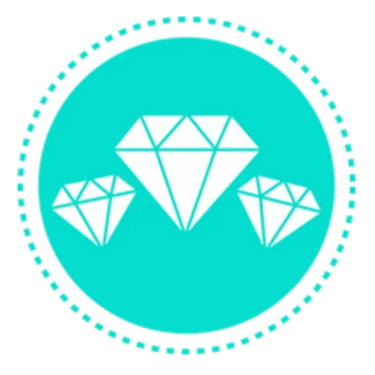 Diamond
$12/month
$144 billed annually
Features
15% off all vinyl
Free shipping on orders over $35
Express Line
Free Priority Mail shipping upgrade
Vault access to limited time products
Free vinyl with every purchase
Live turtorials
Free certification courses (beta)
Access to experts (beta)
Success guarantee (beta)
Diamond Member community badge
Plus ALL Platinum and Gold level features
Subscribe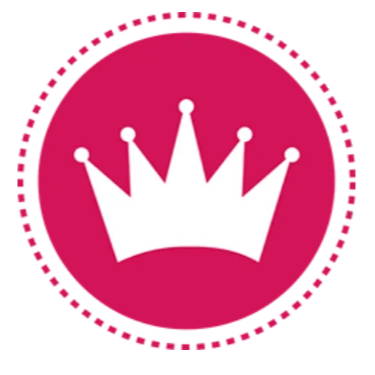 Platinum
$12/month
$144 billed annually
Features
10% off all vinyl
Free shipping on orders over $35
Express Line
VIP Community access
Post live recorded tutorials
Free sample with every purchase
Limited time patterns
Limited time cut files
Early access to new products
Half price certification courses (beta)
Platinum Member community badge
Plus ALL Gold level features
Subscribe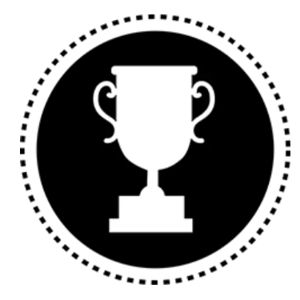 Gold
$5/month
$60 billed annually
Features
Double rewards points
Exclusive Vinyl Club only products
$5.95 flat rate shipping
Gold Member community badge
Subscribe