Hey Expressions Vinyl! I'm Kimbo from A girl and a glue gun here to show you how to do a reverse canvas! It's so darn fun to turn a simple canvas into a framed art--and made especially easy with some easyweed heat transfer vinyl from Expressions Vinyl!
Here is what you need)
Canvas--any size you want!
Heat transfer vinyl (I used easyweed because it was on sale!--make sure to subscribe to emails from Expressions Vinyl so you can get notified about what is on sale
Paint or stain
Scissors
knife
hot glue gun (or staple gun)
cut file or design! I actually have a ton of free cut cut files HERE on my blog!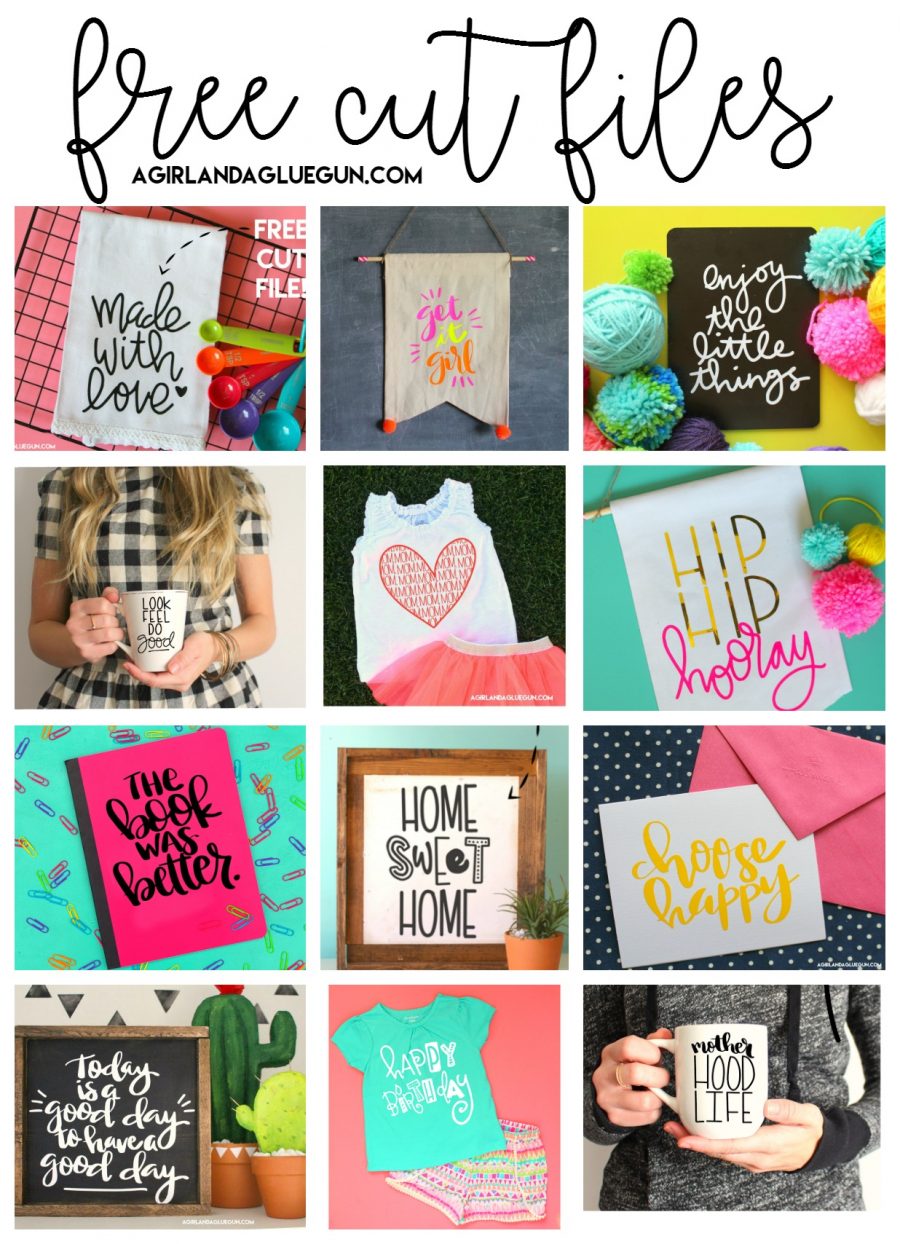 I scored a huge pack of canvas for $10 at Michaels the other day--so shop the sales! These would be so fun to do as a craft day with my friends (plus they are addicting) so stock up!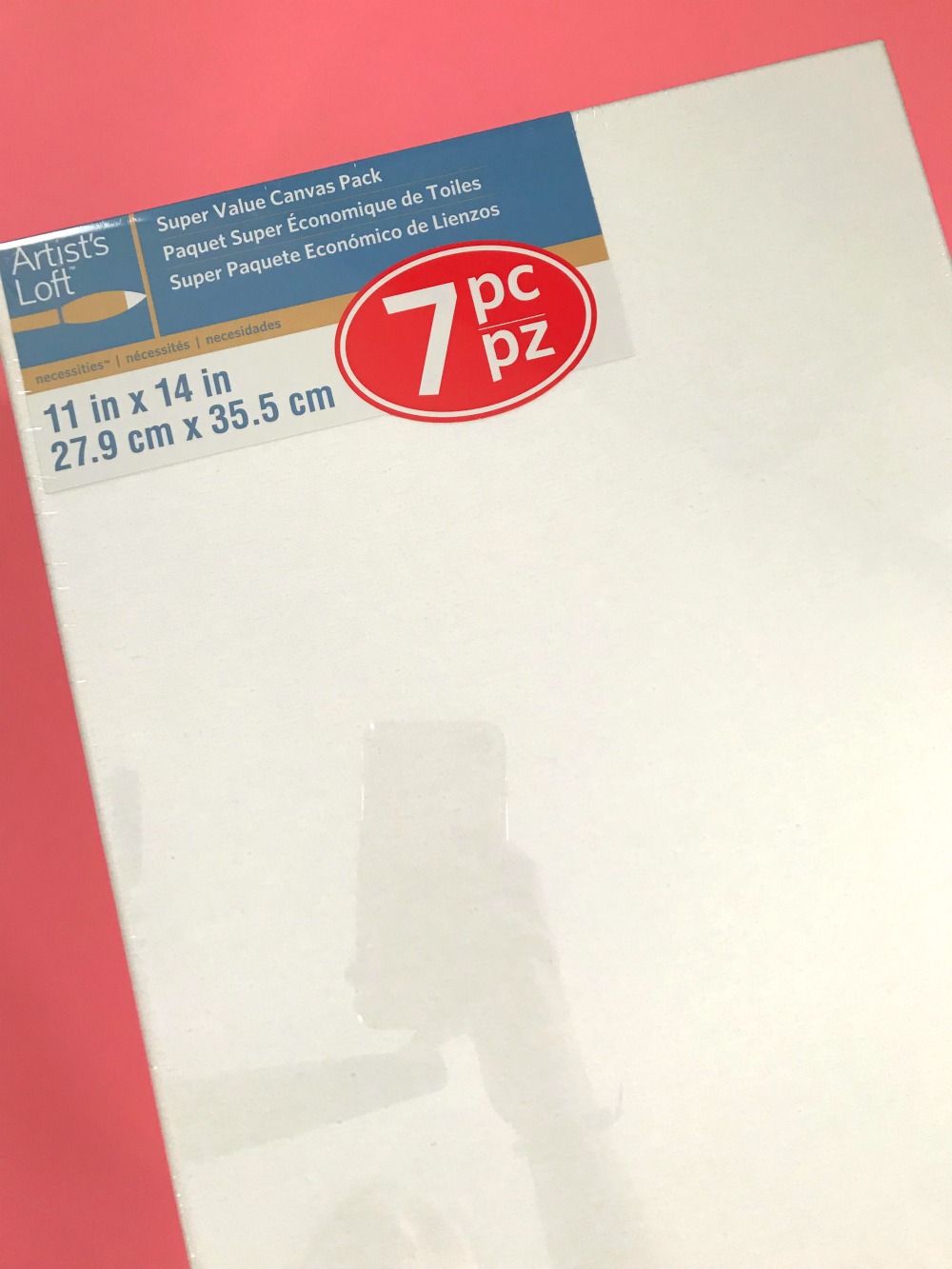 You take you knife and along the edge you are just going to slice through the canvas along every edge.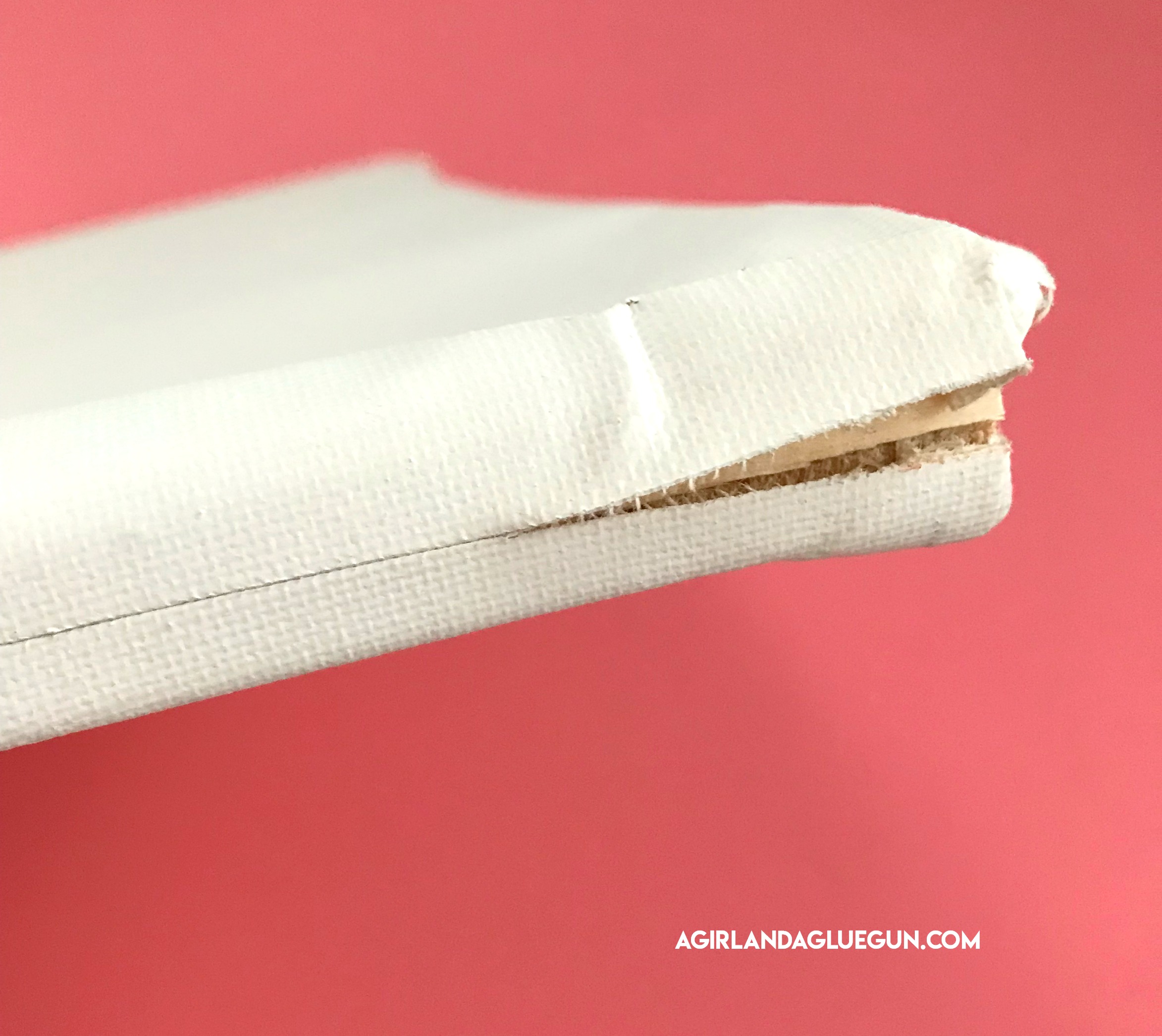 You will remove the front piece of canvas and are left with the back piece still stapled on. It acutally rips quite easily with a little tug. No need to remove the staples. The canvas will cover them up when you put it back on!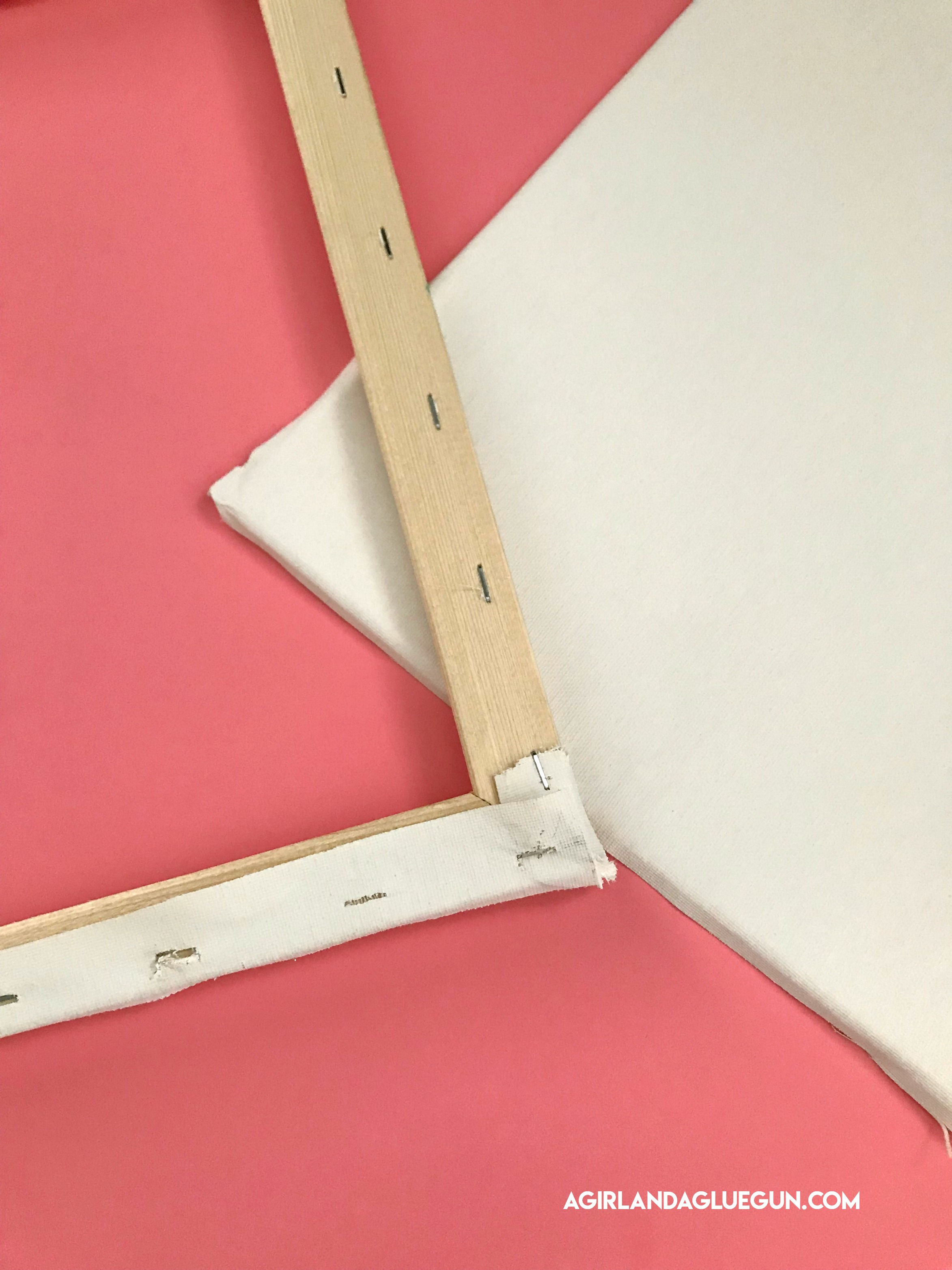 Once all your canvas is removed...you are left with a fun frame! Who knew it was hiding behind that??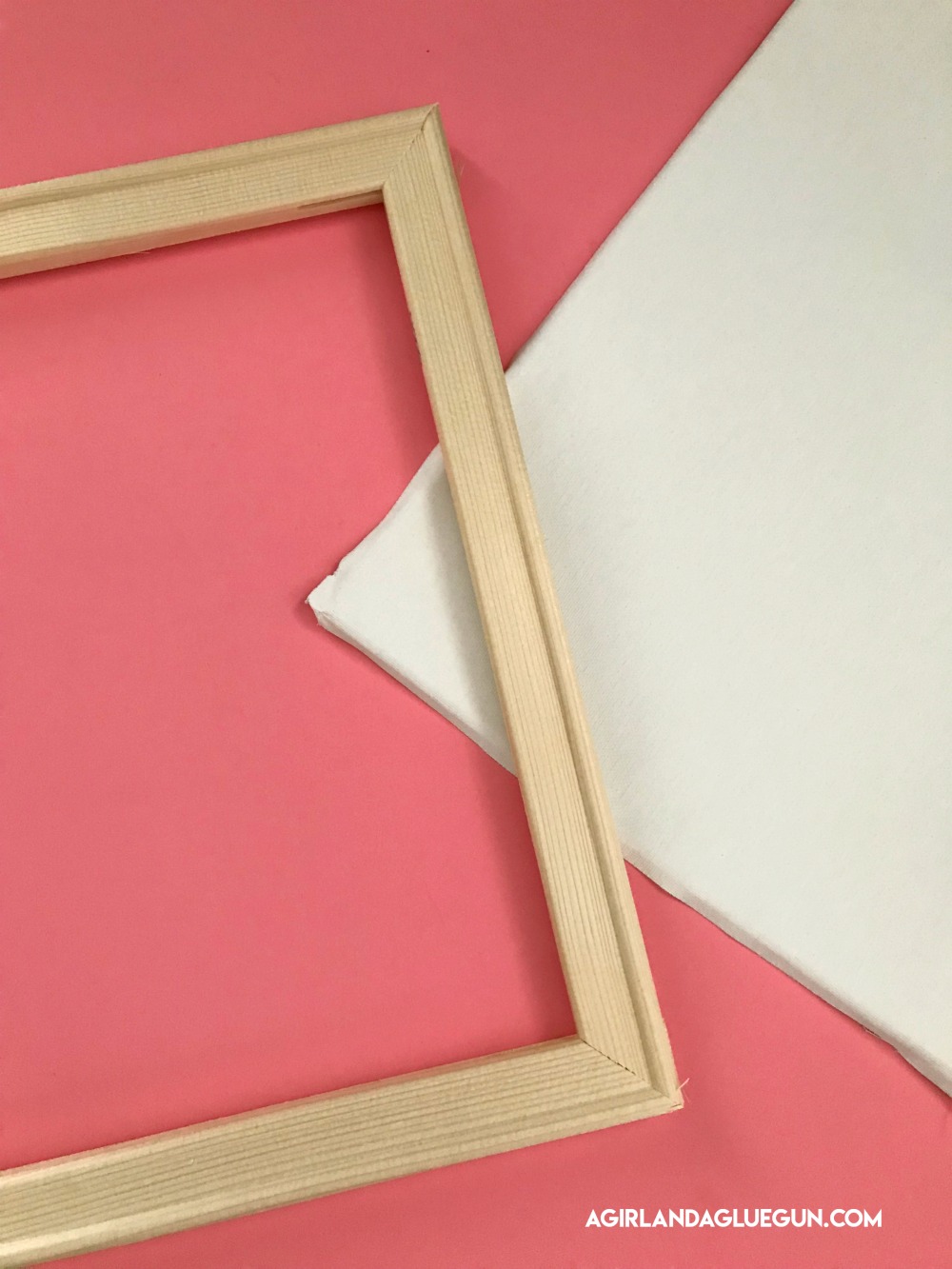 The canvas is a little bigger than the frame so you will need to trim down the sides.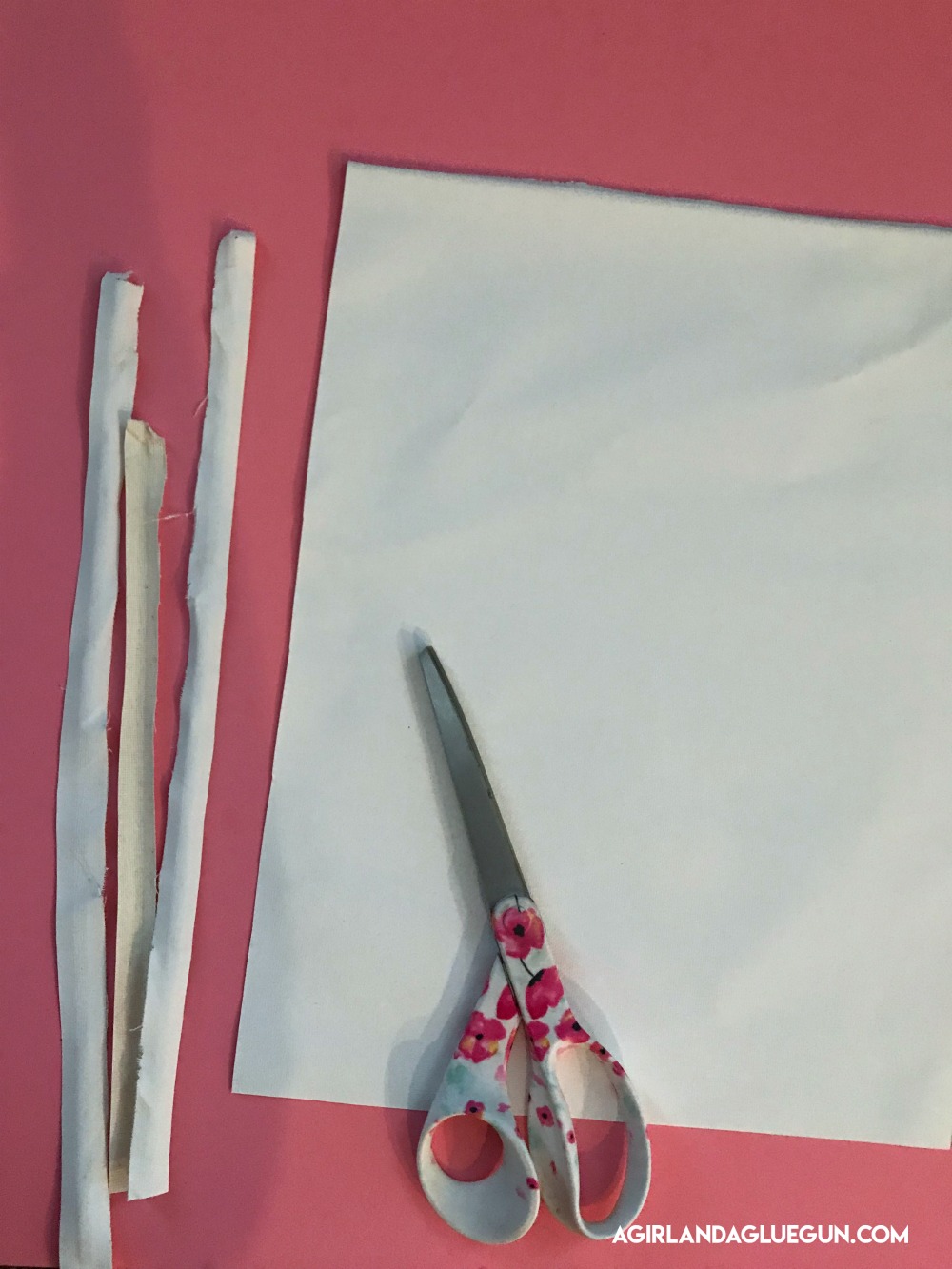 You want to make sure it fits on the frame so you can reattach it!
Then you can paint or stain the wood frame!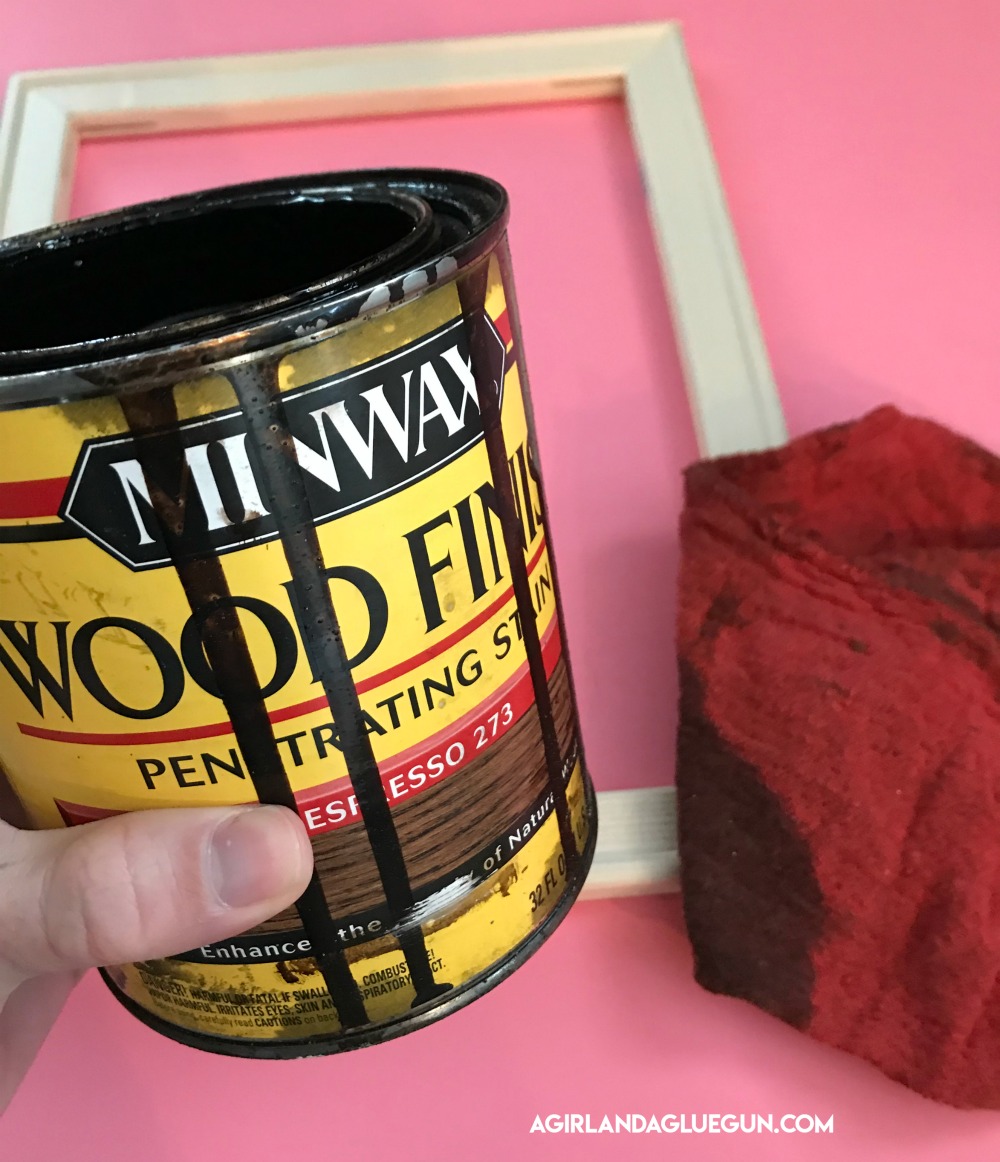 You will need to cut out your heat transfer vinyl and weed away the excess vinyl. (If you need help with heat transfer vinyl you can check out this video!) AH! quick tip--make sure when you measure you are measuring INSIDE the frame....I measured outside and the vinyl was a little big!)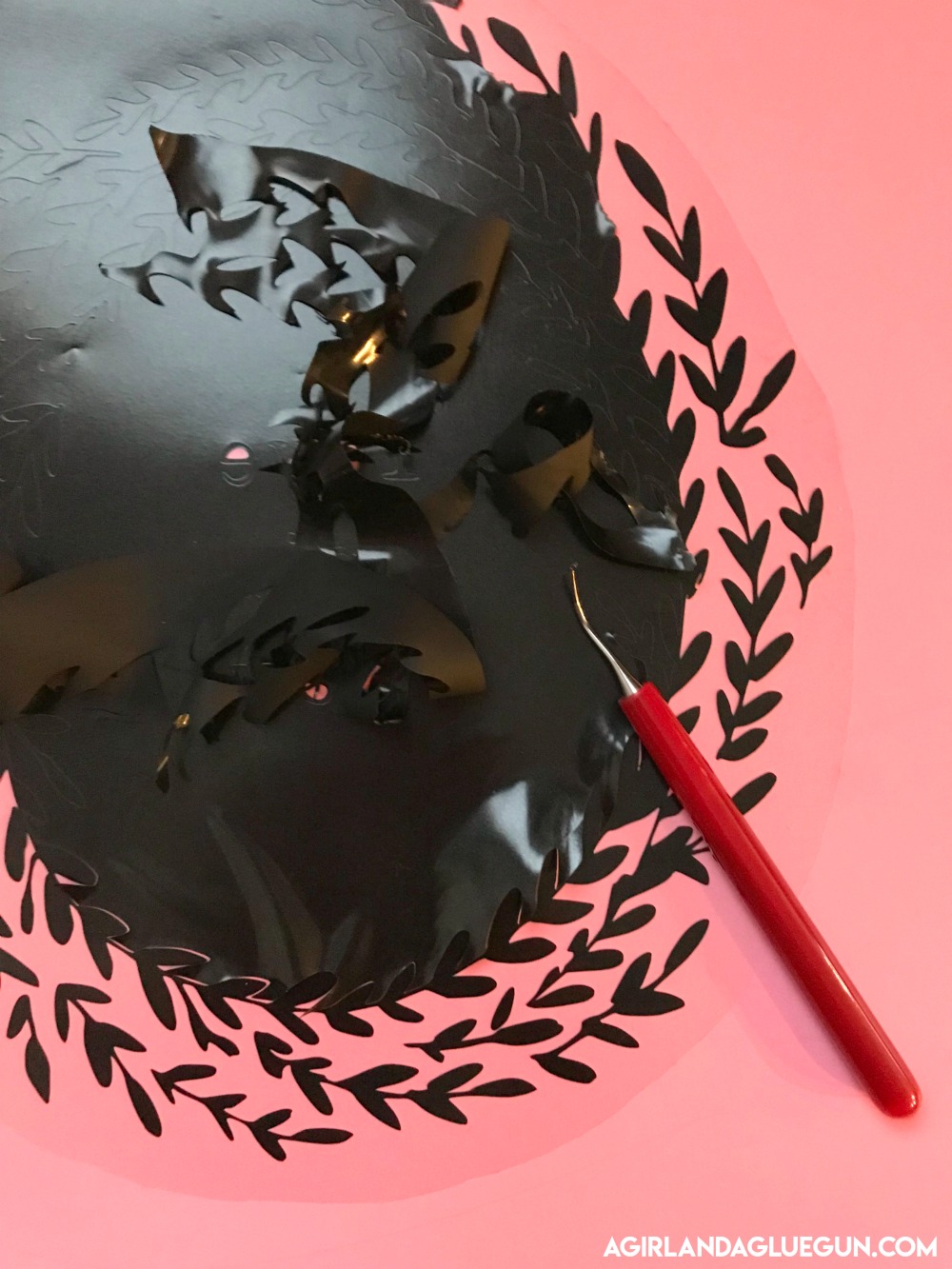 For this I am using easyweed heat transfer vinyl. It is sooo much easier than adheisve. Asheisve vinyl has a hard time sticking to plain canvas and requires a clear coat or a coat of paint before! There is a whole video that will show you how!
Then just iron onto the canvas! Press with an iron. You don't have to press crazy hard since it's not going to be washed like a shirt!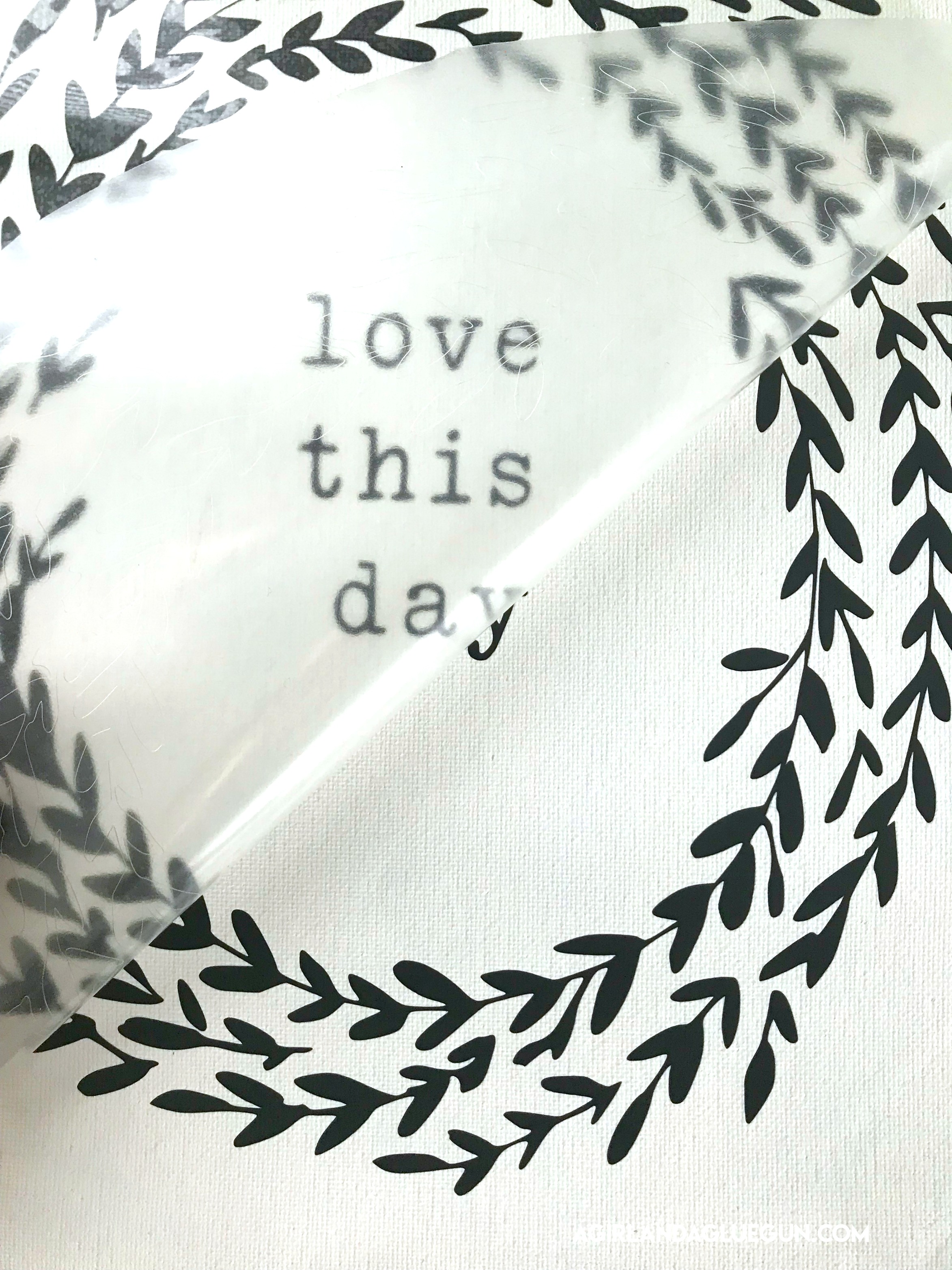 I then just hot glue the canvas into place on the back of the frame!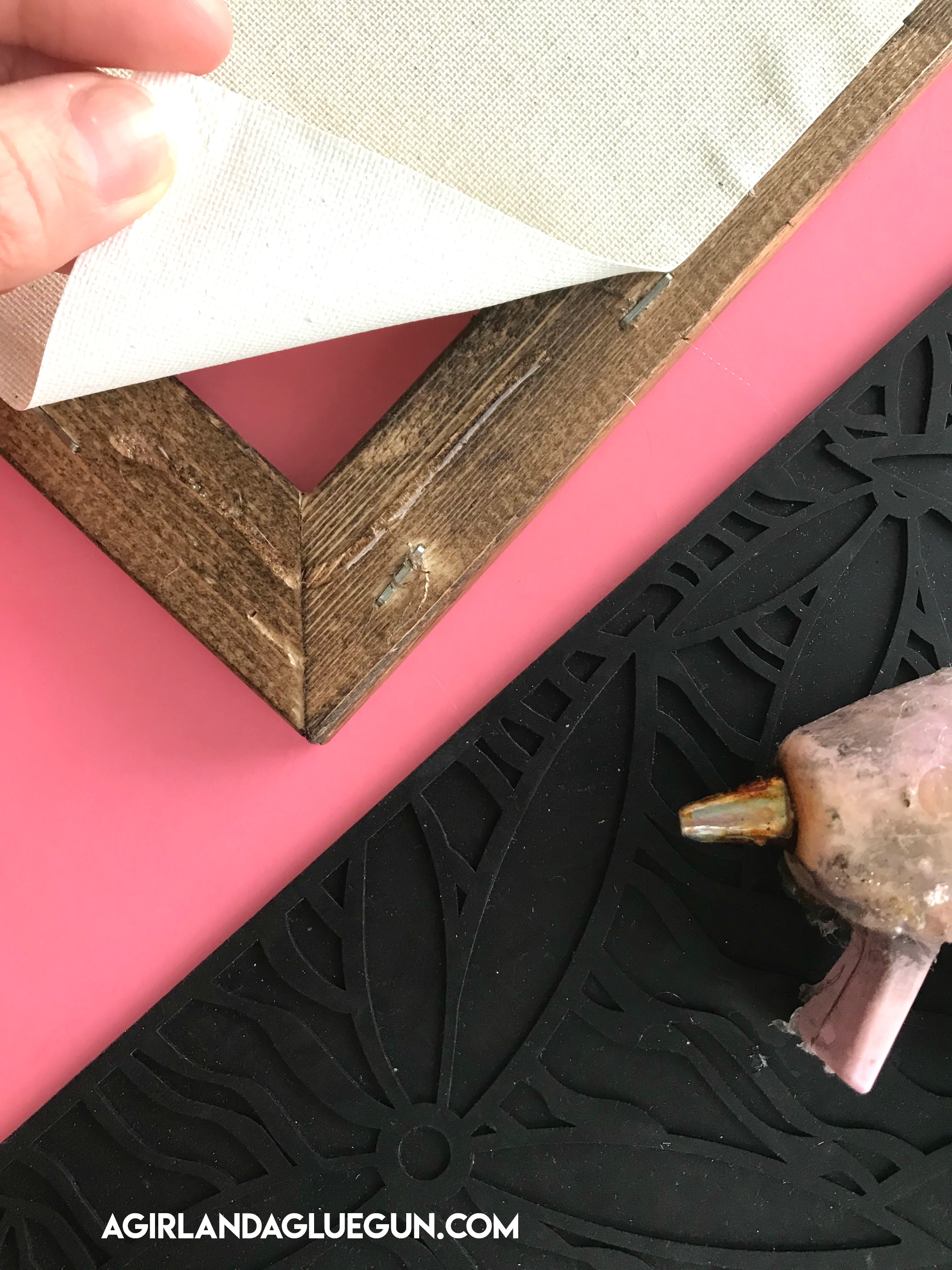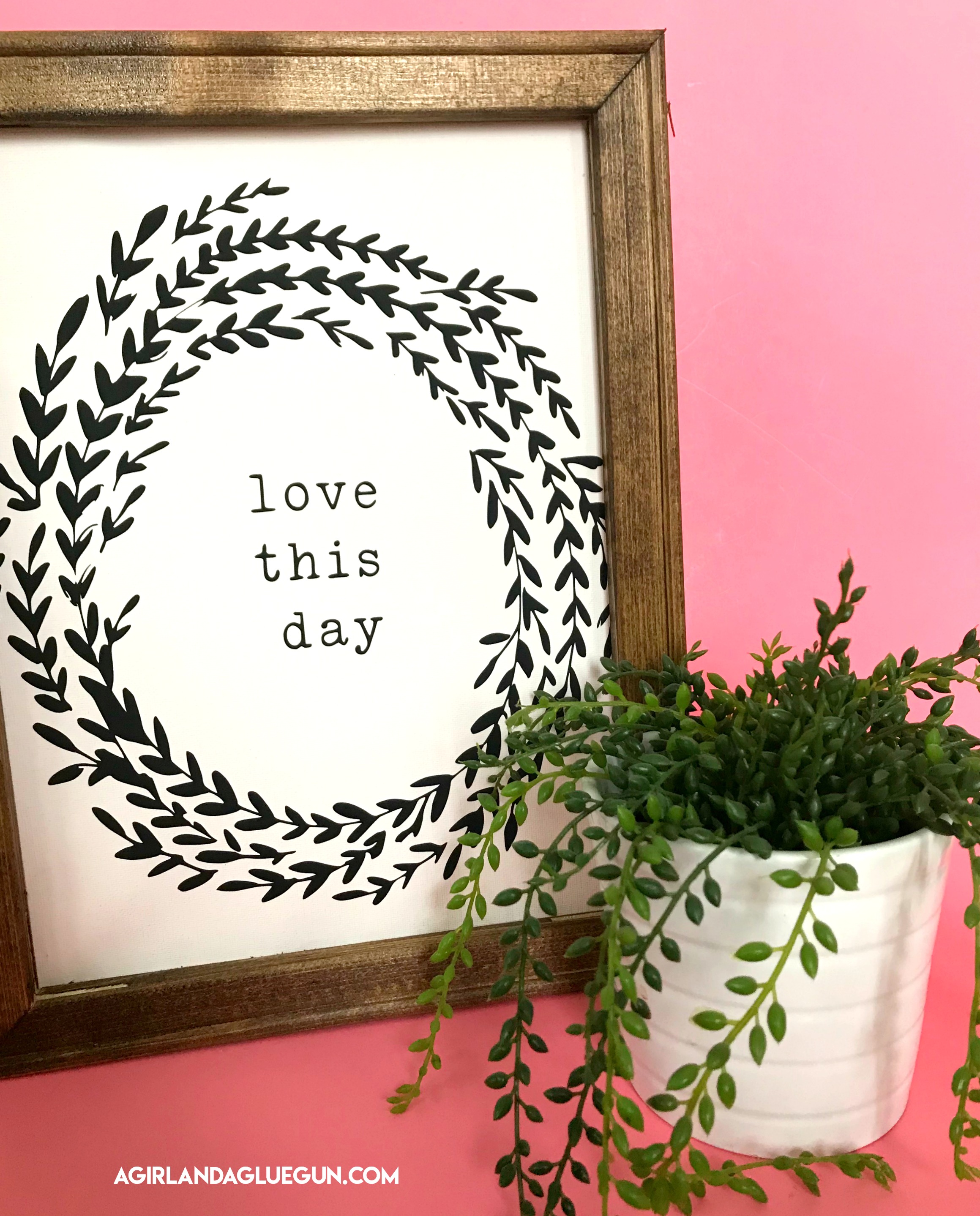 Here are all the ones I created! I wanted to show you how different they all look! Paint or stain the frame! Paint the canvas! Different colors of vinyl! All have such a different look!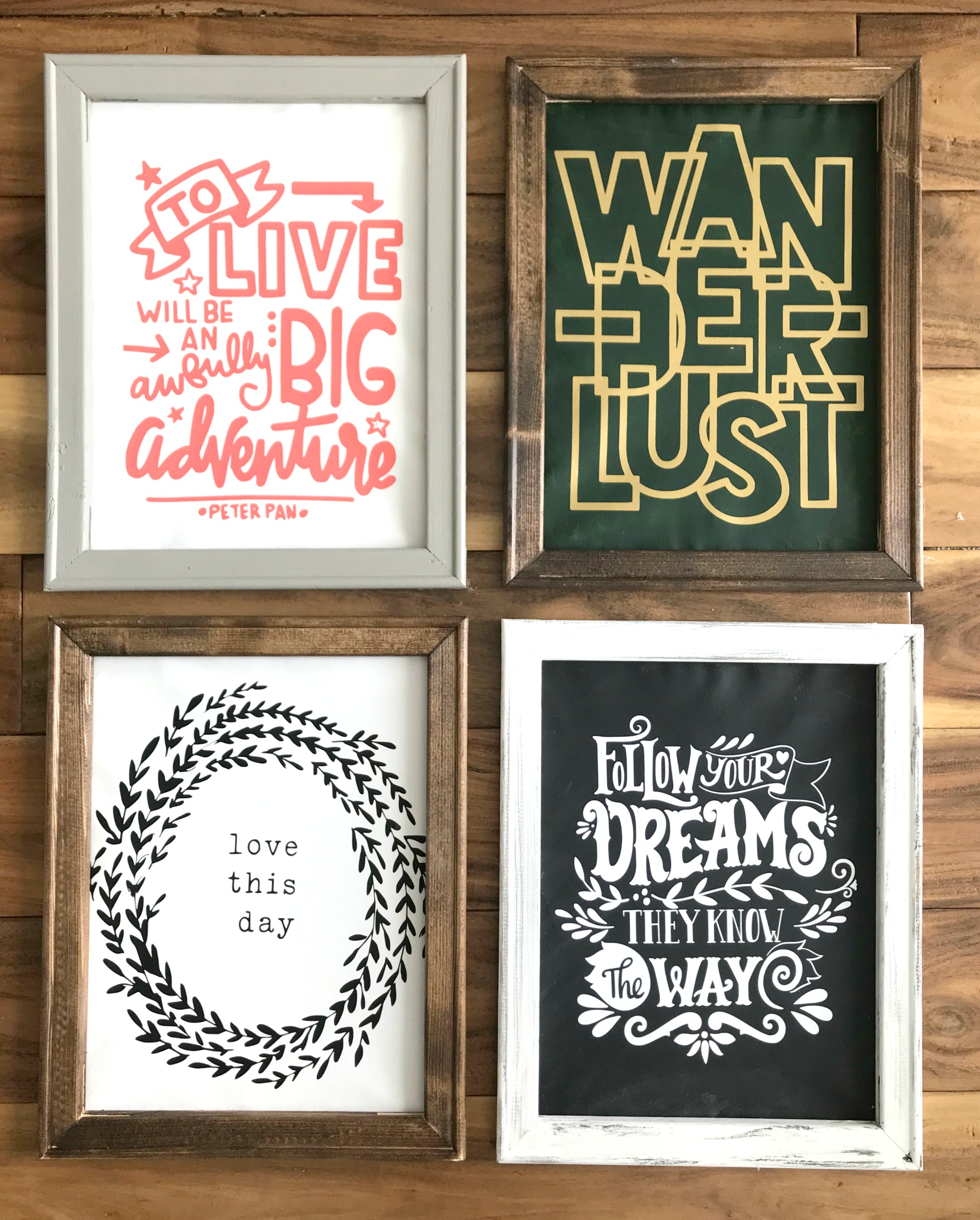 Love the day design is from the silhouette store. (It's actually a print and cut that I just traced)
Wanderlust is from the design store Green paint with gold easyweed vinyl!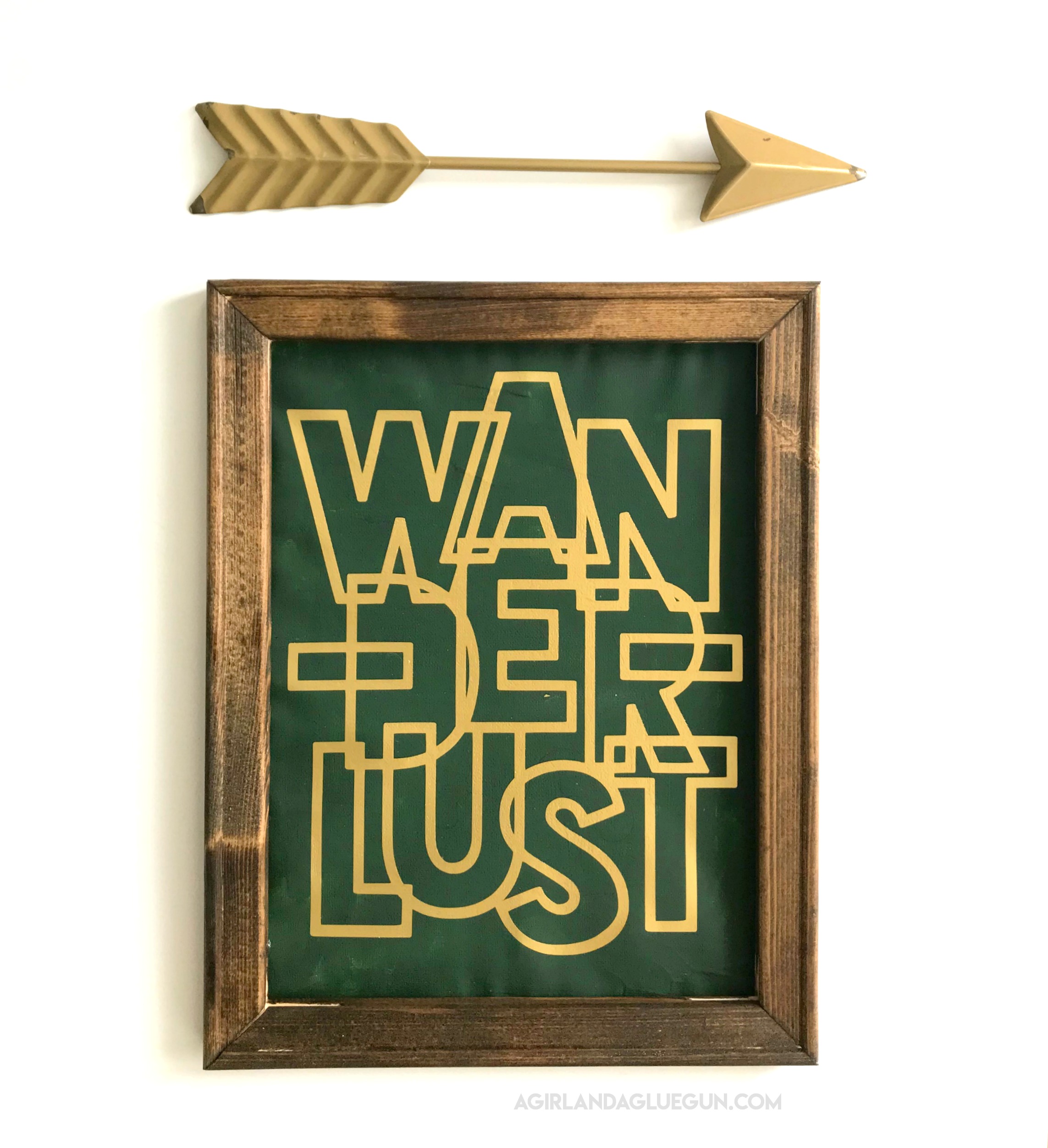 Peter Pan quote is a free cut file here! with hibiscus heat transfer vinyl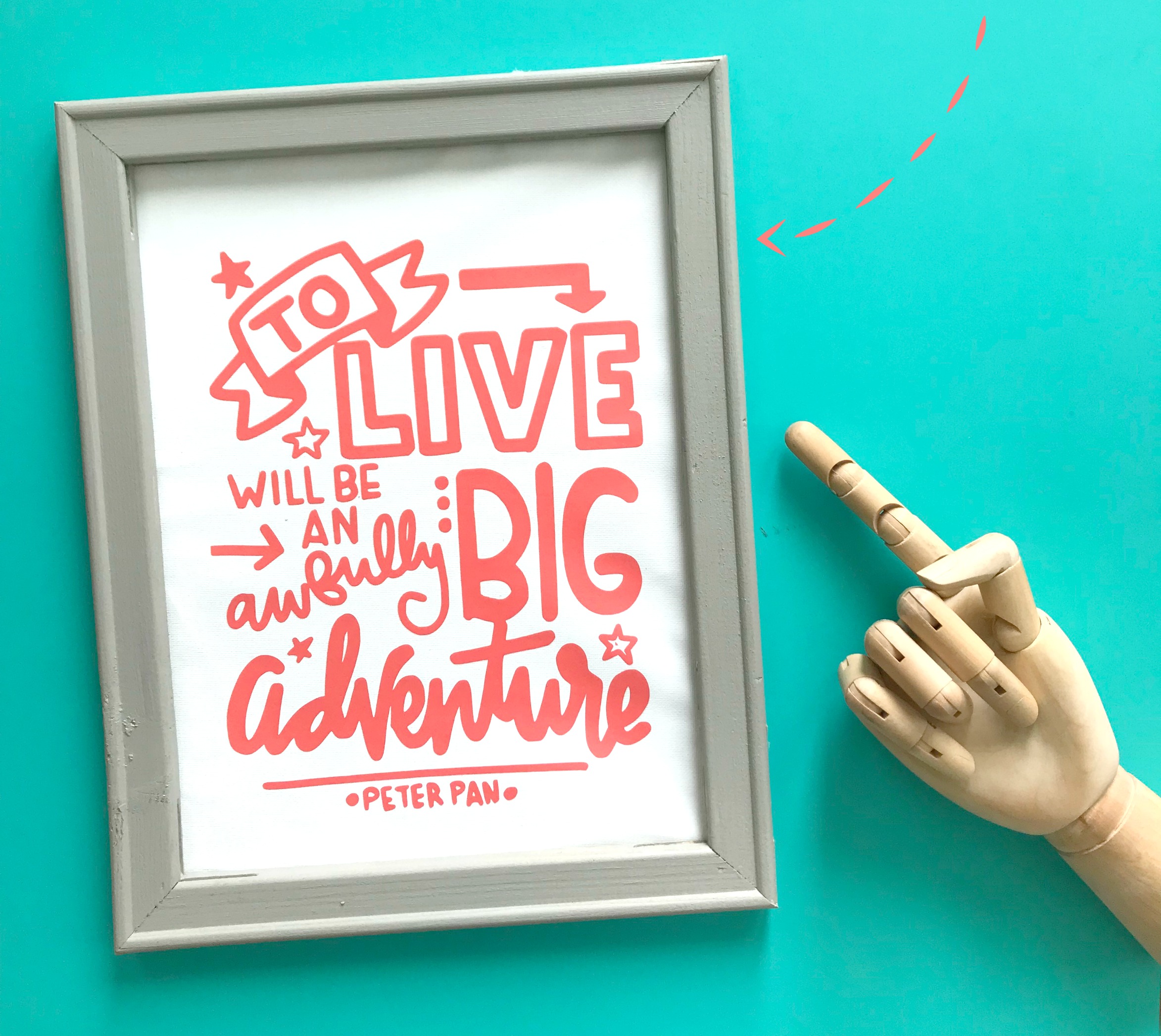 and the follow your dreams cut file is here! (just white easyweed!)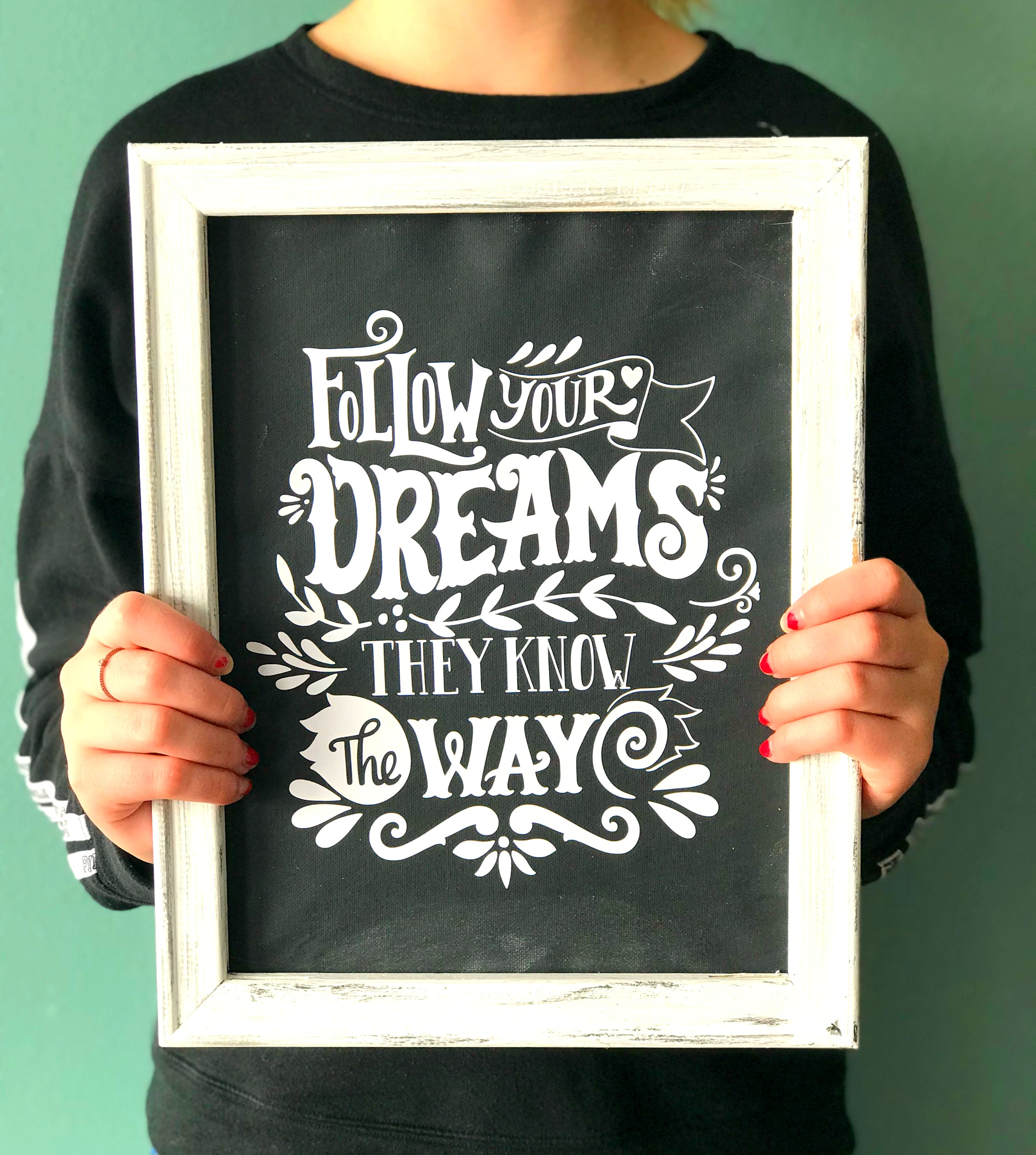 Recent Posts
'Tis the season of joy, and what better way to spread holiday cheer than by adding a personal touch …

Finally!!! The November 2023 Mystery Project Box is here and it is full of all sorts of fun vinyl …

It's that time again! The October 2023 Mystery Project Box is here. This box was designed by Jess …