Hi everyone, this is Starla with ExpressionsVinyl.com. I have a fun unboxing for you. Today we are talking about the Siser Digital Clam Shell Heat Press.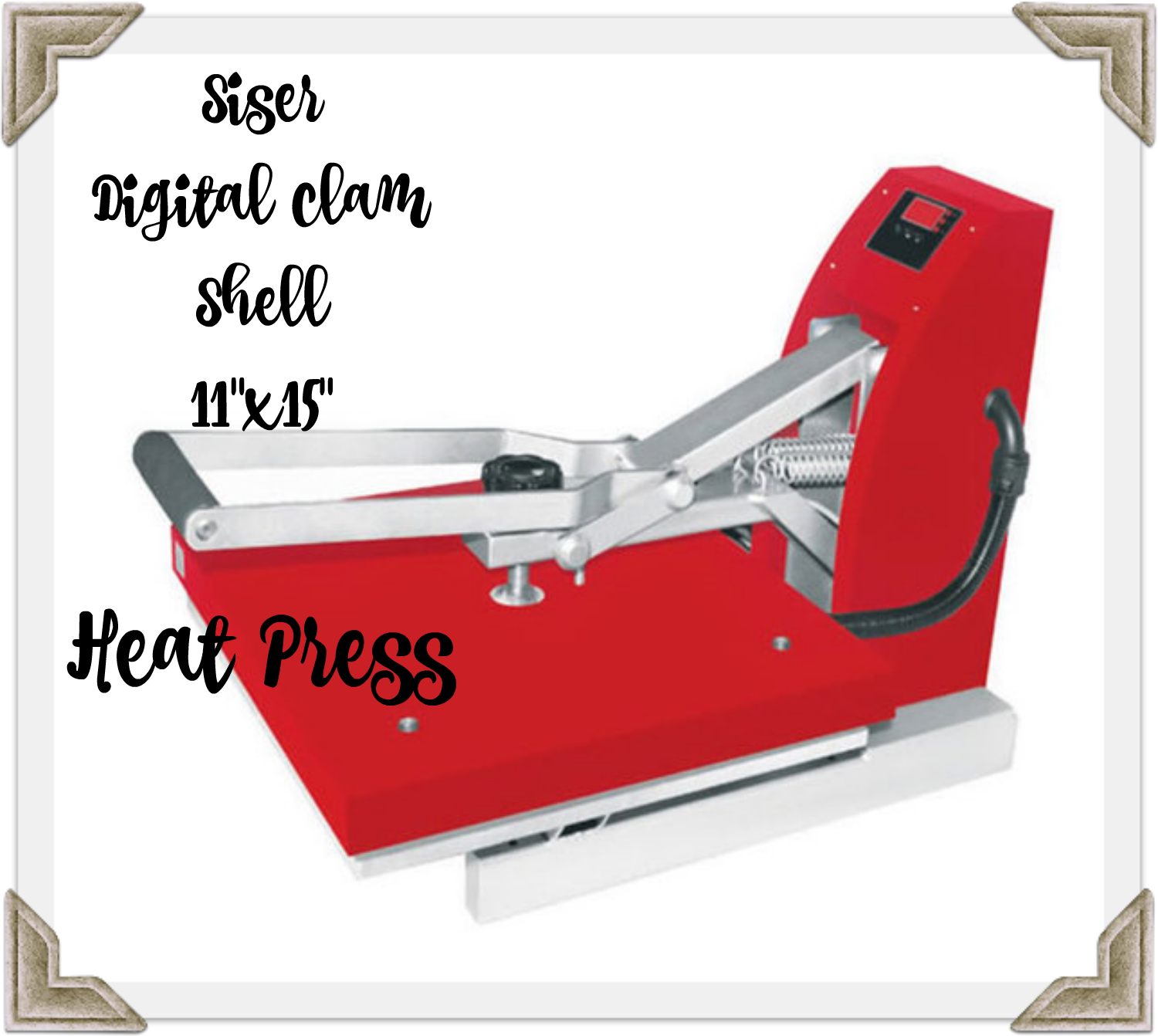 What you will get in the box:
Heat Press Fully assembled
Operators Manual
Heat Element Silk Protector Sheet
LOADS of fun!!!
It is very large so be sure to get some help when lifting it out of the box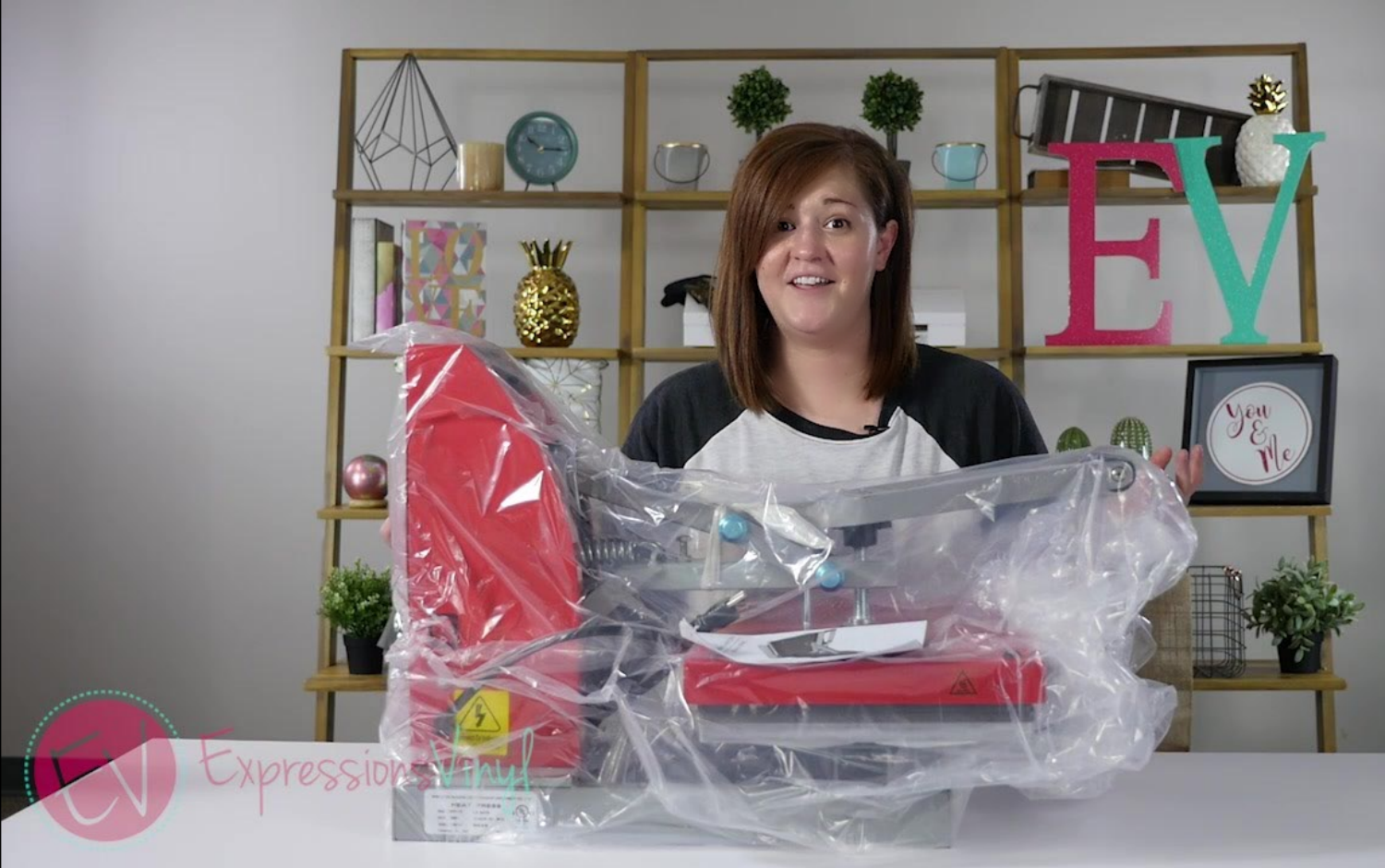 First remove all the plastic and safety ties.
NOTE: the handle is not fully clamped down so this safety tie when cut could pop up!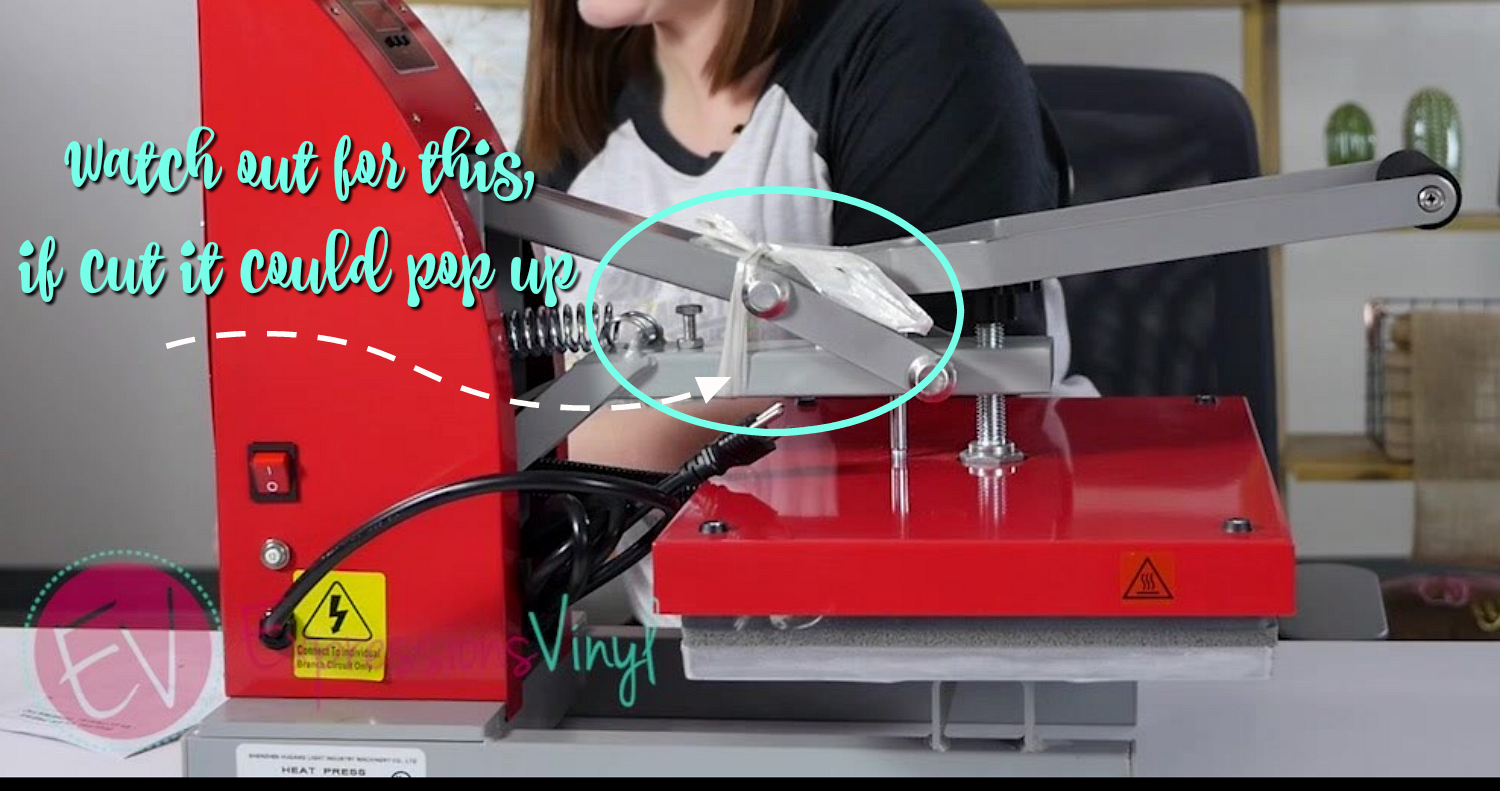 The Operators Manual will give you a quick run through showing:
Safety Instructions
Part and Location Guide
Control Panel Guide
Pressure Adjustment Guide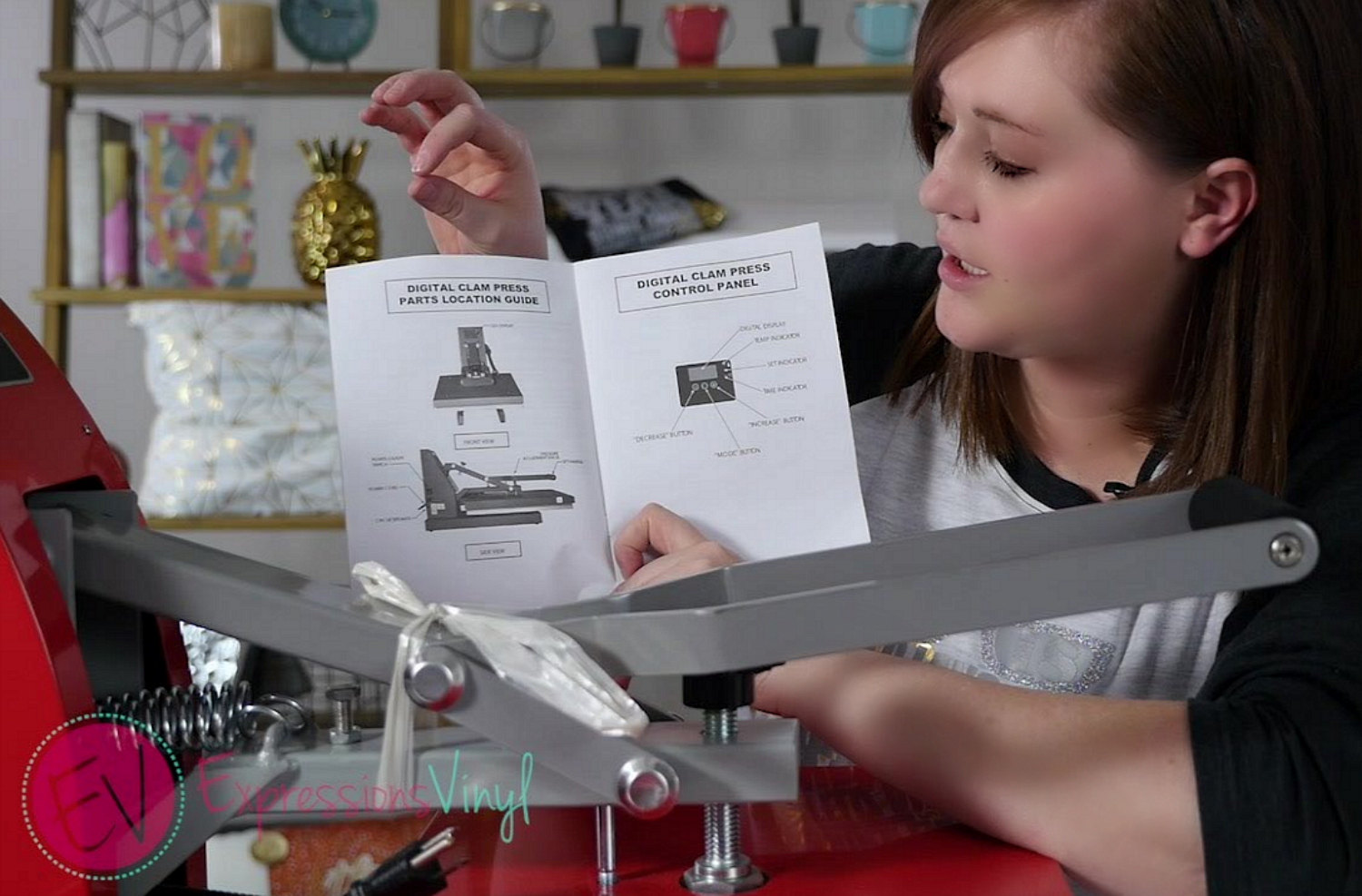 Let Start with adjusting Pressure. Remove the silk sheet that protects the Heating element in packing.
The pressure adjustment is this black knob on the top portion of the heat plate. Adjust the pressure by turning the knob clockwise to increase pressure or counter clockwise to decrease pressure.
NOTE: Pressure CAN NOT be adjusted while press is in the clamp down position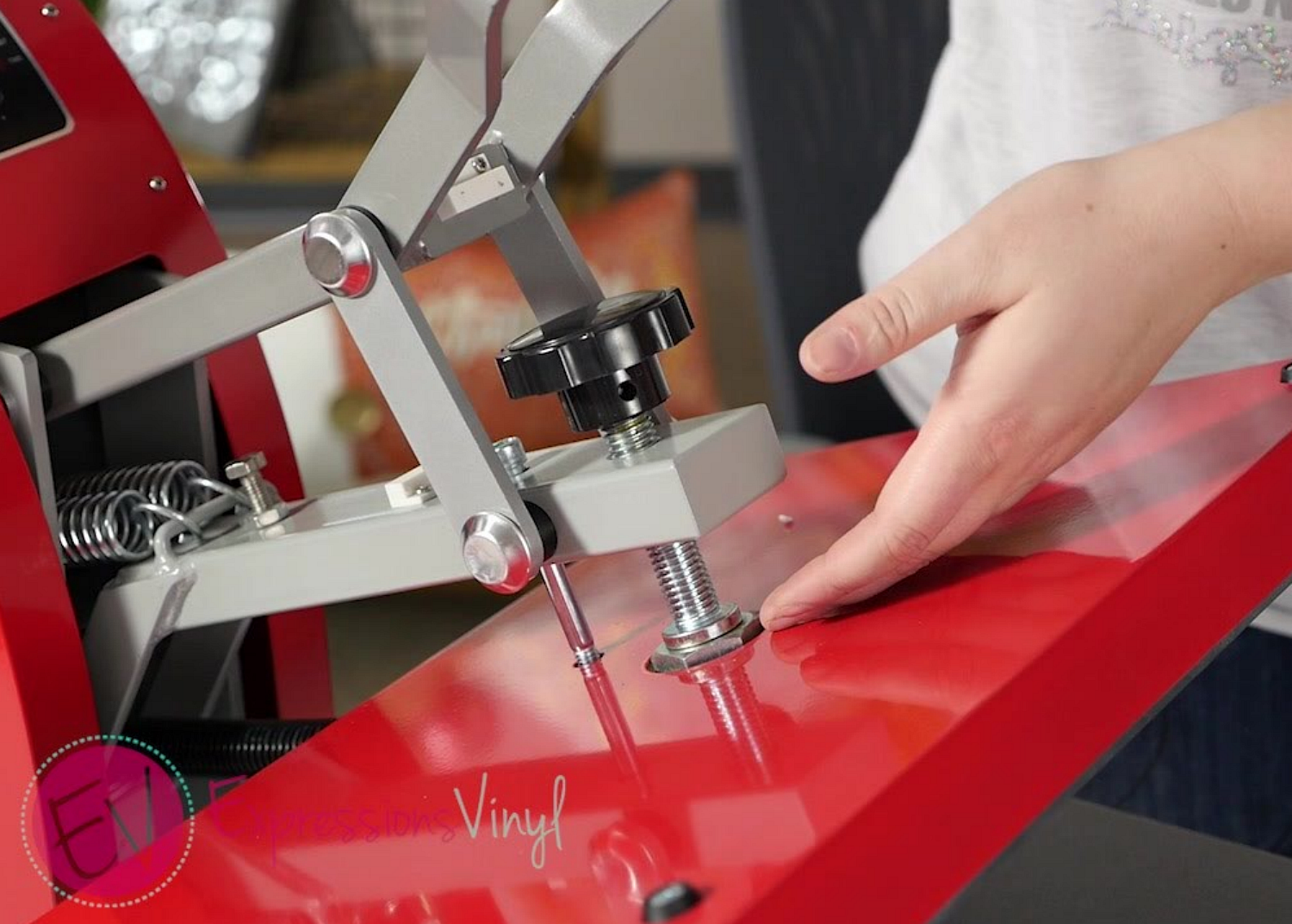 Easiest way to adjust pressure per garment, is to place it in before or while it is warming up. If using a pillow you will want to add that in as well. Adjust from there.
To get the Press up to temperature there are a few simple steps taht you have to follow first.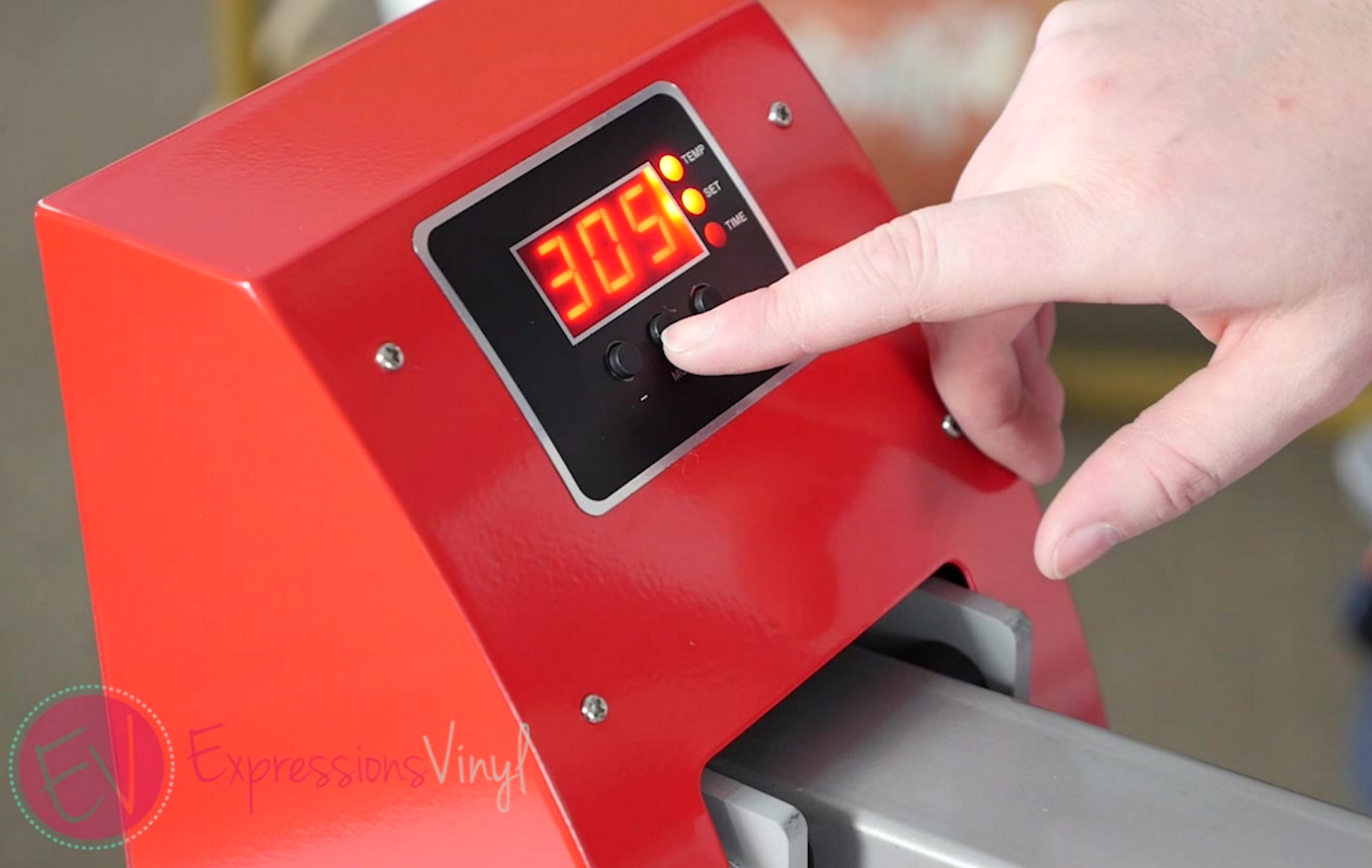 Your control panel consists of 6 buttons:
Temp~ range from 205-430
Set~ The press will not function when the (SET) Light is illuminated.
Time~ count down once press is in clamp down mode; beep will notify you of time completion
Mode~ moves you between Temp, Set and Time
(-) Adjust Time and Tmep Down
(+)Adjust Time and Temp Up
To find specific Settings for all your favorite ExpressionsVinyl HTV, check out our Heat Settings Chart.
The Last button that should ALWAYS be pressed is MODE, after you have set your time and temp. Which should set it back to the SET light indicator showing.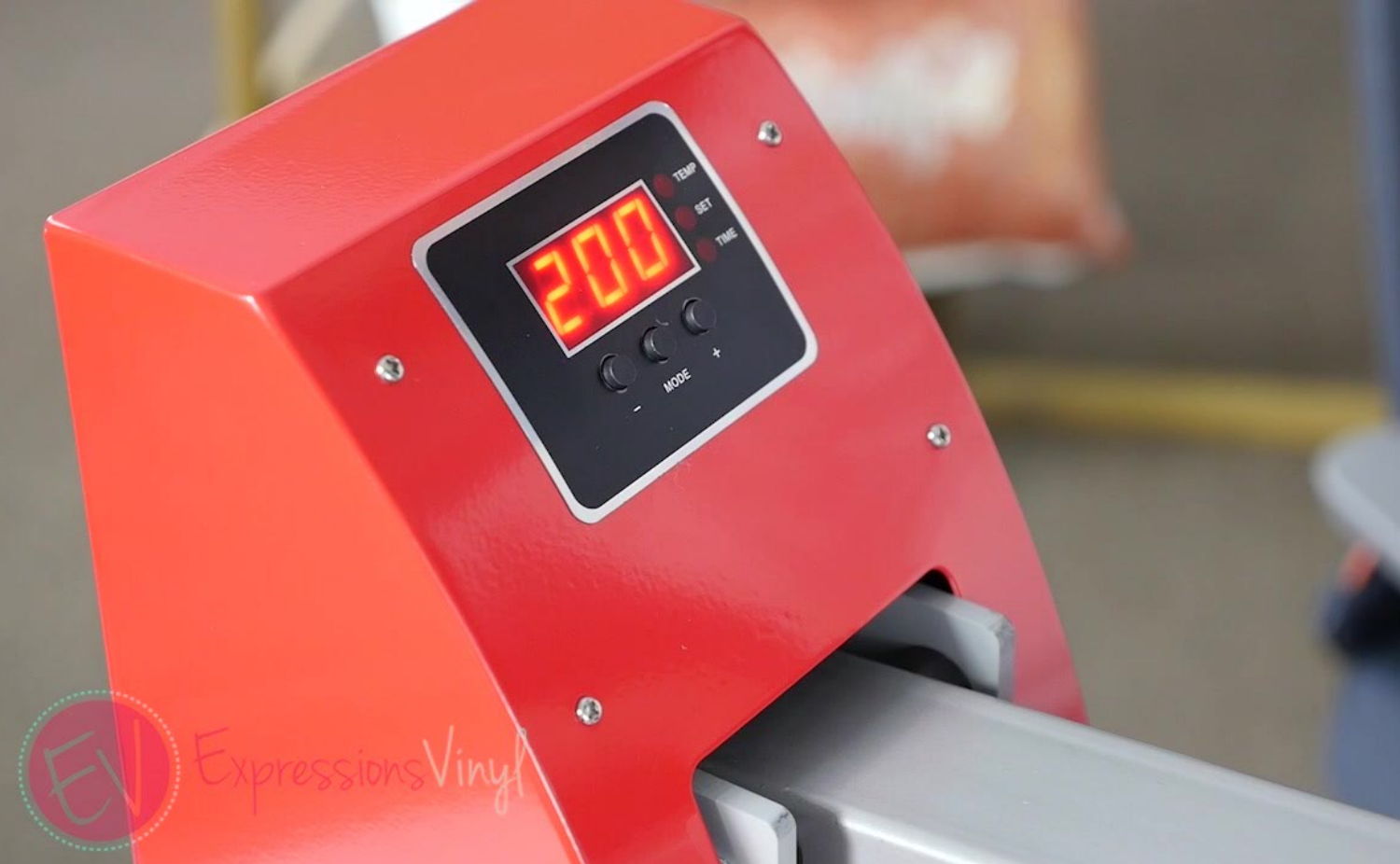 Just like an oven, you will let it start out at 200 Degrees and then start warming up to your set temp.
You are now ready to Heat Press anything your Heart Desires. Be sure to check out all of our fun lines of Heat Transfer Vinyl. And our Heat Press Accessories.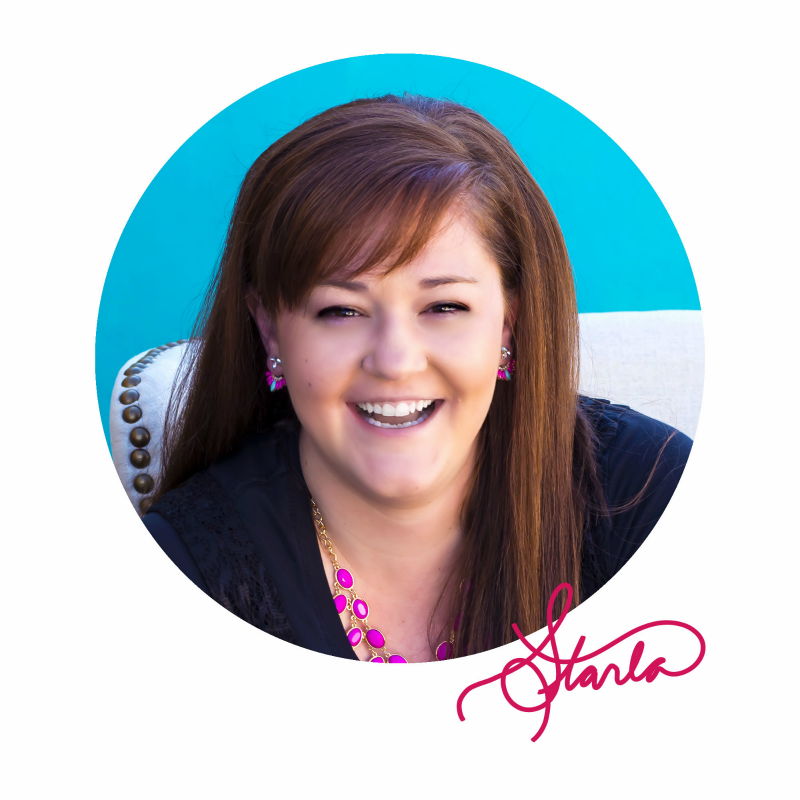 Recent Posts
August is the perfect time for end of summer, back to school, or even prepa …

Back To School 2022 Can you believe it' …

Layering vinyl can make your project look amazing, but it can be diff …