Hey it's JoAnn with ExpressionsVinyl.com, have you seen our fun new Adhesive Opal Line. If you have not tried it, you absolutely need to check them out, you will love them. They are great for everyday projects like, mugs, water bottles, gift bags, whatever you like.

The opal has a color-play to it meaning that it can change colors with light and direction, so we recommend picking up the Opal Sample Kit as well, then you can see all 8 fun colors.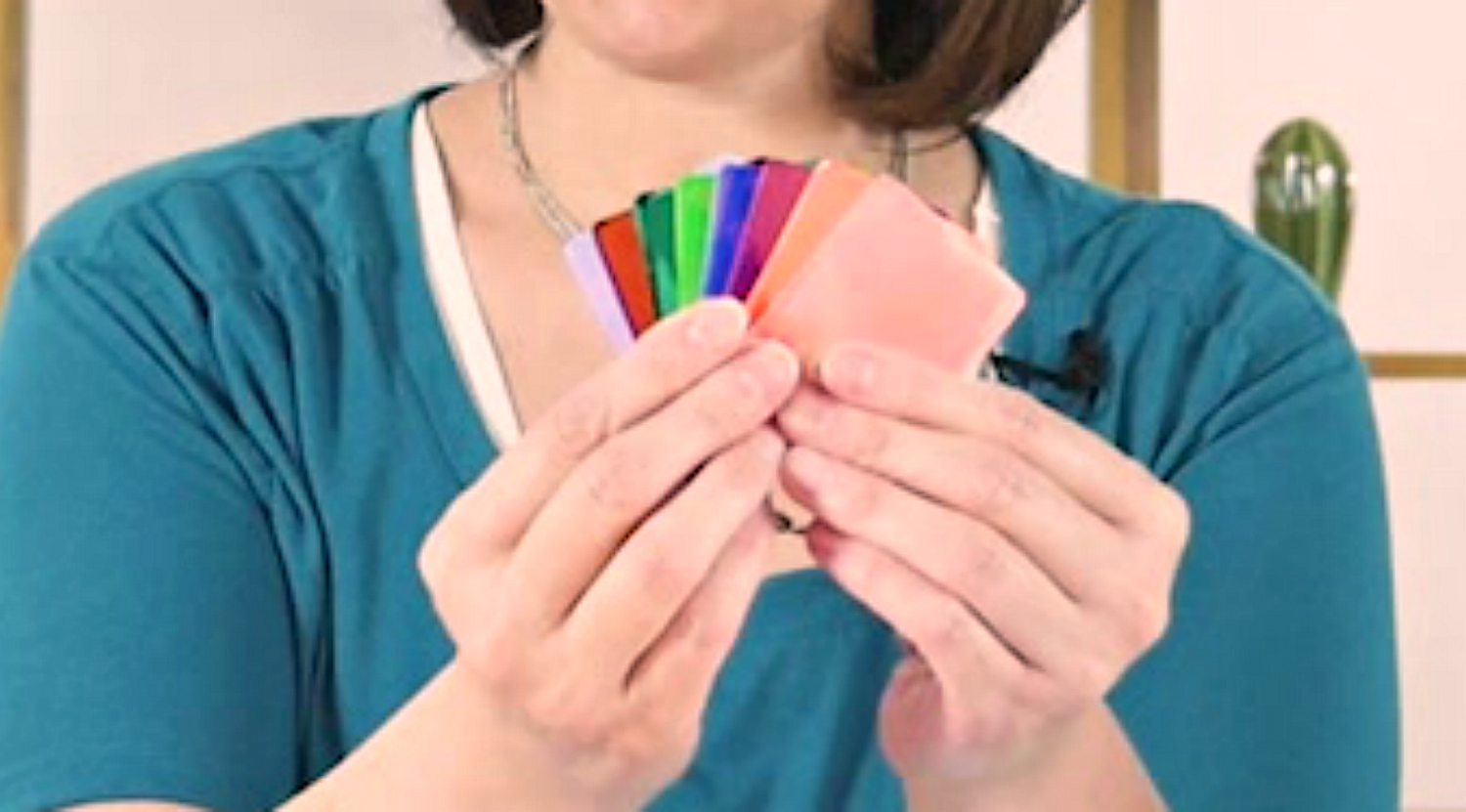 I am going to give us a quick run down of the Opal line and tell you a little more about it.
Our opal vinyl has a permanent adhesive. So it works great for any of those surfaces you want the vinyl to last quite a while on.
Opal Permanent Vinyl has the Vinyl color side on top, then the adhesive in between, and then the backing sheets.

So as you can see by the colors it is a fun one to work with. So when you've got your deign all ready to cut it make sure the color side is up and the just insert it in your machine that way.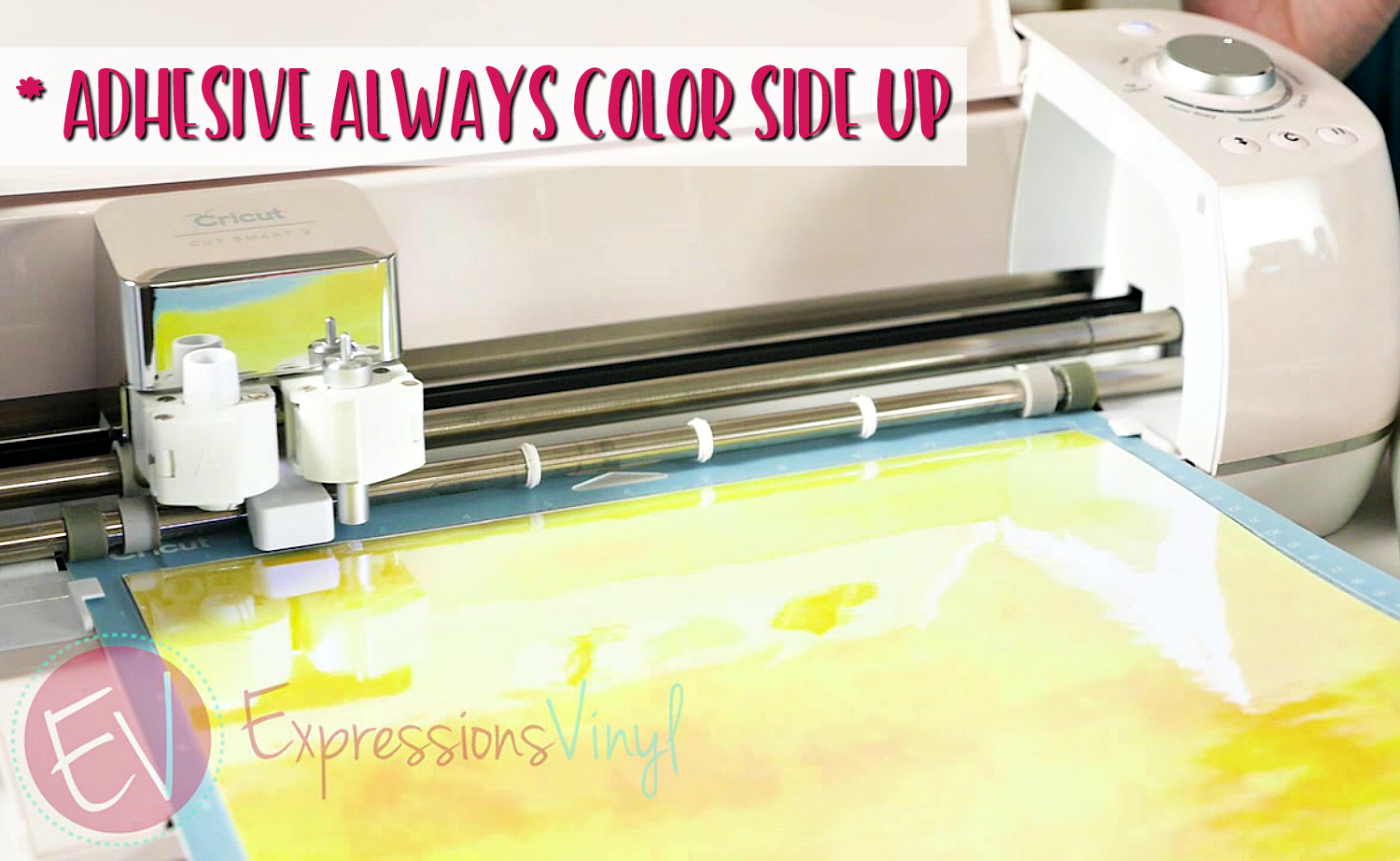 Once you've got it loaded in your ready to cut. I cut Opal on Vinyl Plus with my Cricut. But if you're using a different machine it will require slightly different cut setting. We've got all of those on our website under the Machine Settings Category on the home page.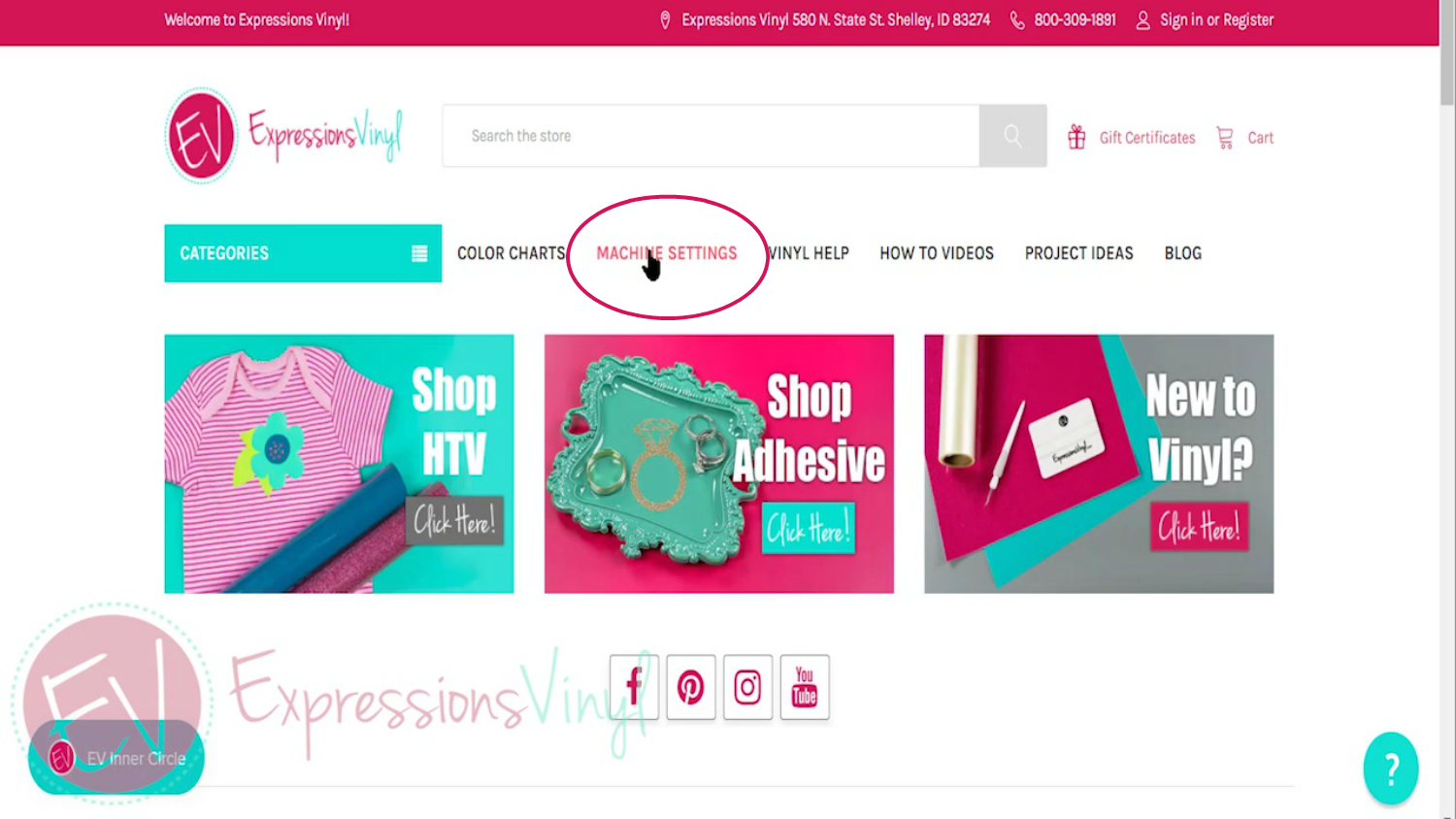 I've already got a few things cut out so I'm going show you how easy it is to work with. We've got our fun little mug here from the Target Dollar Spot.
I'm using this Opal Orange for the wording and then a scales are the Opal White Vinyl. We're gonna put this fun saying on a cute little mug. So I've got it most the way weeded. Just gonna get the last few pieces out.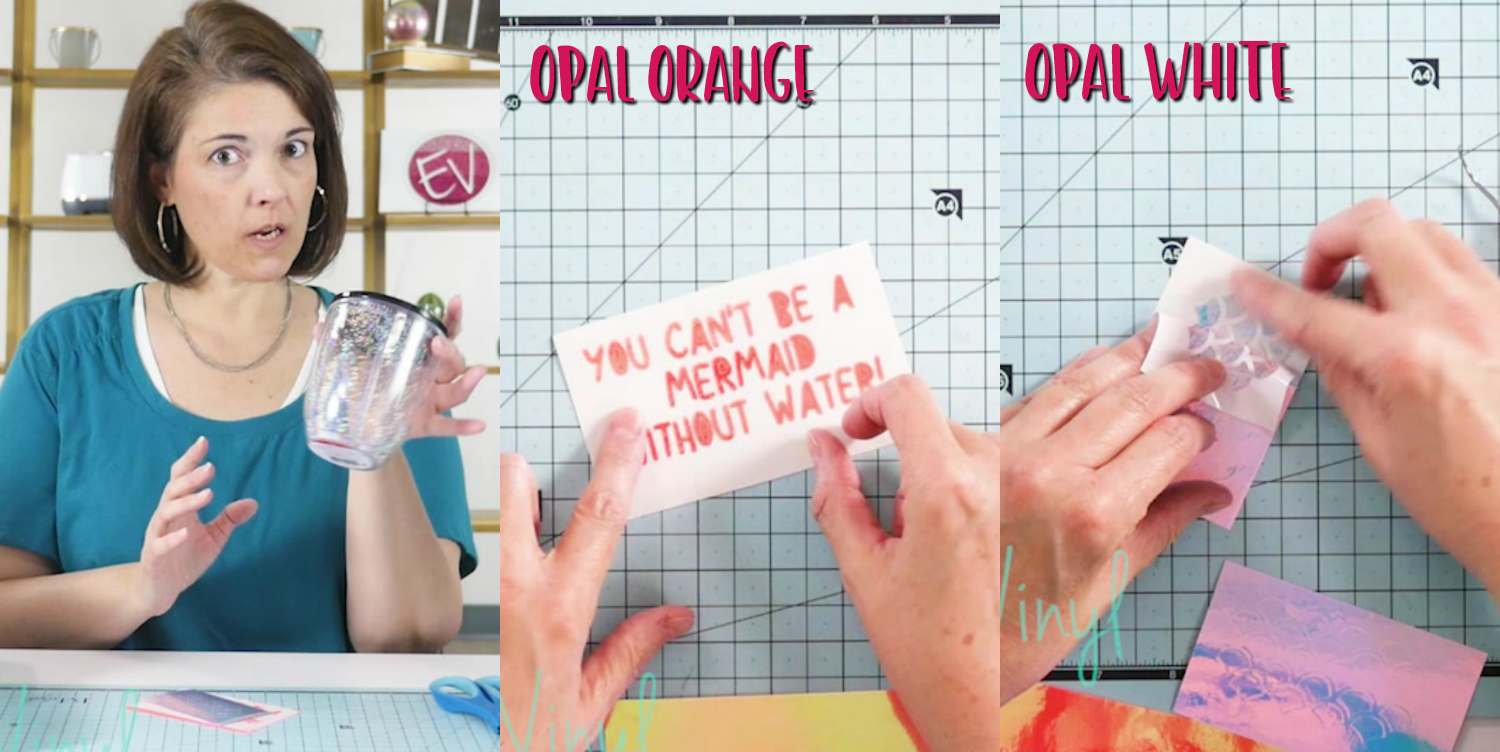 You can't be a mermaid without Water:Balloon Pop Font
Mermaid Scales #M31E5B Scallop Pattern (Cricut Design Space)
Okay now that that's done. If you're going to have something with mermaids you gotta have the scales.
So for this one I'm gonna use the Grid Lined Transfer Tape and it's one of our favorites here. But also so I can see through it as I'm placing it on this mug over here.
Cut off a little piece of transfer tape, press it on your cut image. And we're ready to put it on our mug.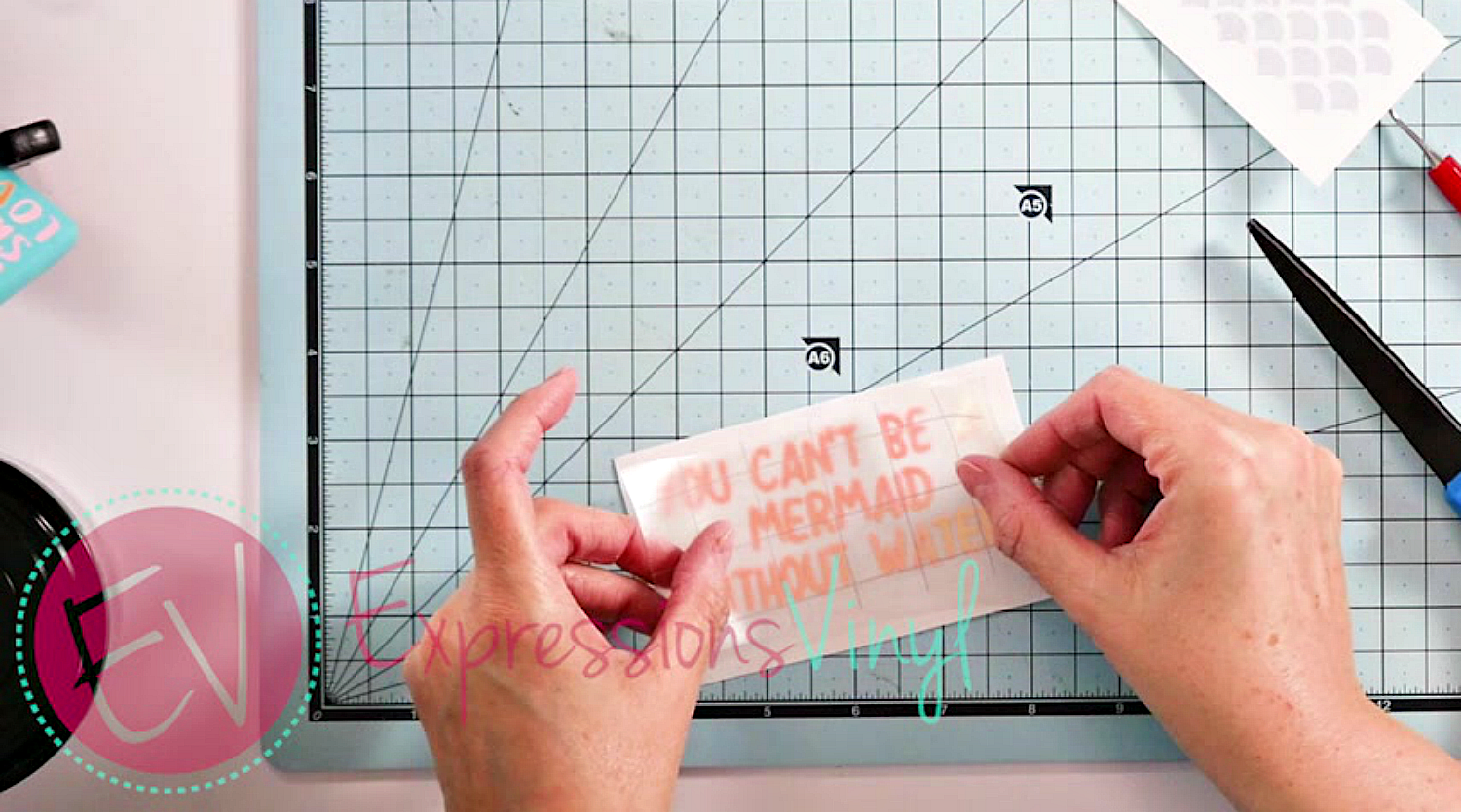 And where this is slightly curved I'm just gonna go from the center here. And then work out from there.Now that we've got our first layer on. When you peel this back you can see how fun it's gonna look on this cute cup. There we go and you can't have a mermaid cup without a few mermaid scales so I am going to add those to the other side. Just press them down from the middle out and now we've got a few mermaid scales on here.

The Opal line is a really fun vinyl to work with. It's our opal and again we've got it in eight different colors you can find it at Expressionsvinyl.com. Let us know if you've use it before or different projects you would like to make with it.
Check out all these fun projects the creative team has been making with the Opal line, I am pretty sure it is our new favorite line.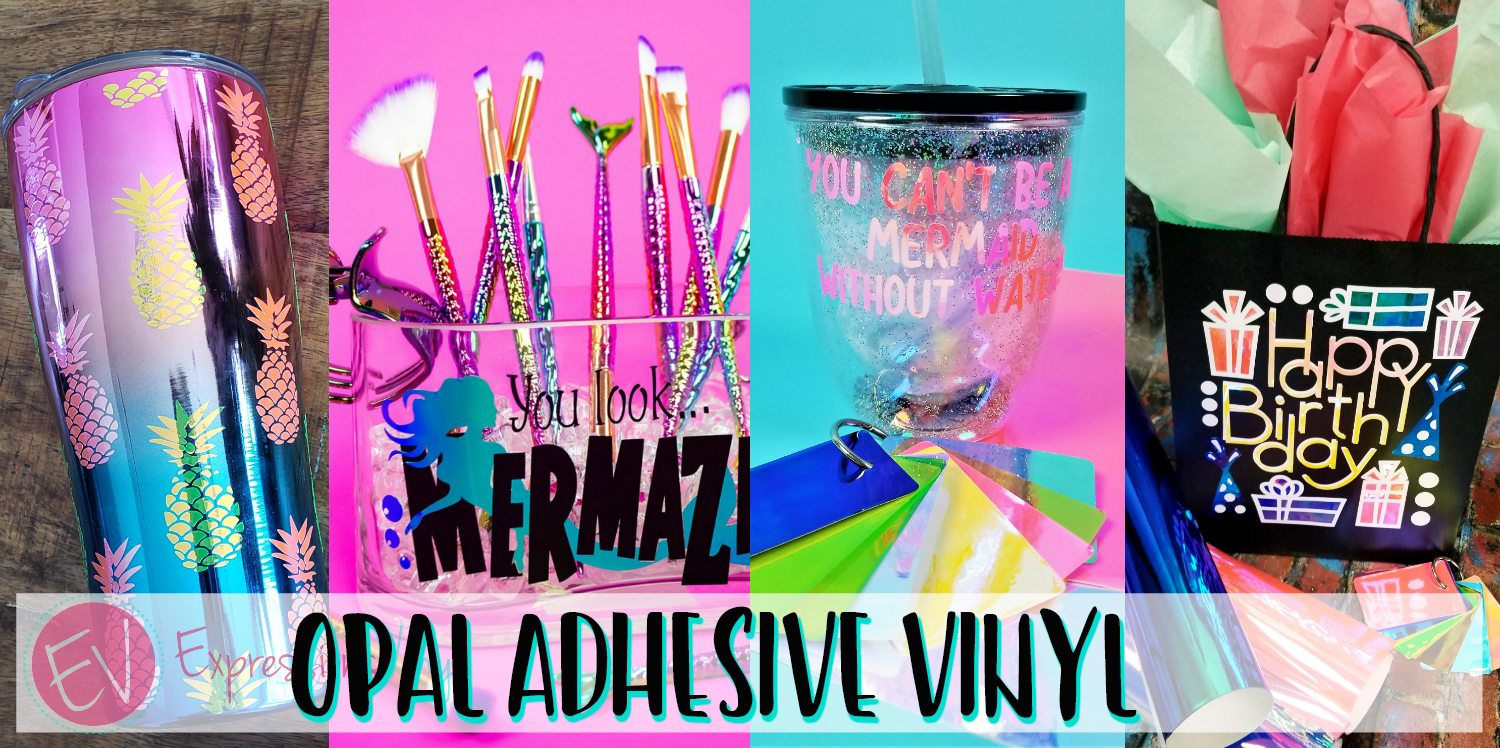 Get all the files for these fun ideas here:
Pineapple Silhouette ID 134204
Mermazing (Free Cut Files)
Happy Birthday (Celebrate) Cricut #M8BB9833
Make sure to like this video and leave any comments below for us. Hope you have a good day. Thanks guys.
Recent Posts
'Tis the season of joy, and what better way to spread holiday cheer than by adding a personal touch …

Finally!!! The November 2023 Mystery Project Box is here and it is full of all sorts of fun vinyl …

It's that time again! The October 2023 Mystery Project Box is here. This box was designed by Jess …