Hi! This is Candace from Clearfield Designs. Spring is in the air!!!!! Today, I want to share a super easy project I made for Easter as well as Spring decorations. I've been wanting to make something different and I had never made stencils before. I hope you have as much fun making these as I did!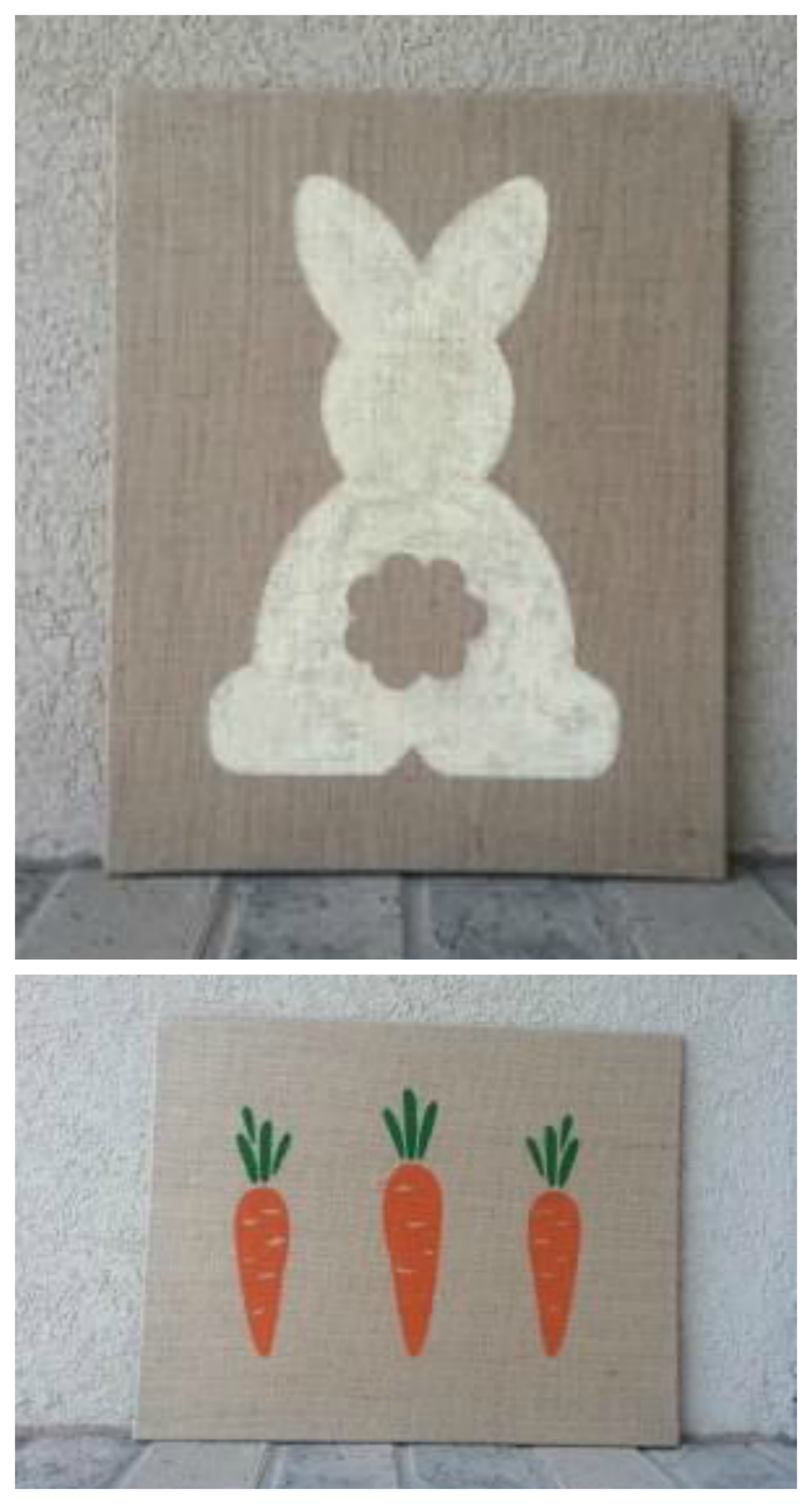 Supplies: 2 burlap canvas, cream paint, orange paint, green paint, a sponge brush, outdoor vinyl (I used scraps), Silhouette Cameo, and your favorite Spring/Easter images.
I found these cute burlap canvas at my local Michael's store. I think i'm addicted!!! I then found the images I liked from the Silhouette online store and downloaded them. I sized the images to fit on my canvas. Then, I found some scrap outdoor vinyl (yes, I save odds and ends). Color does not matter because you are going to make a stencil. Time to cut! After cutting, I weeded out the actual images, leaving just the outline and creating my stencil. Apply transfer tapeas you would normally. I then applied the vinyl onto my canvas.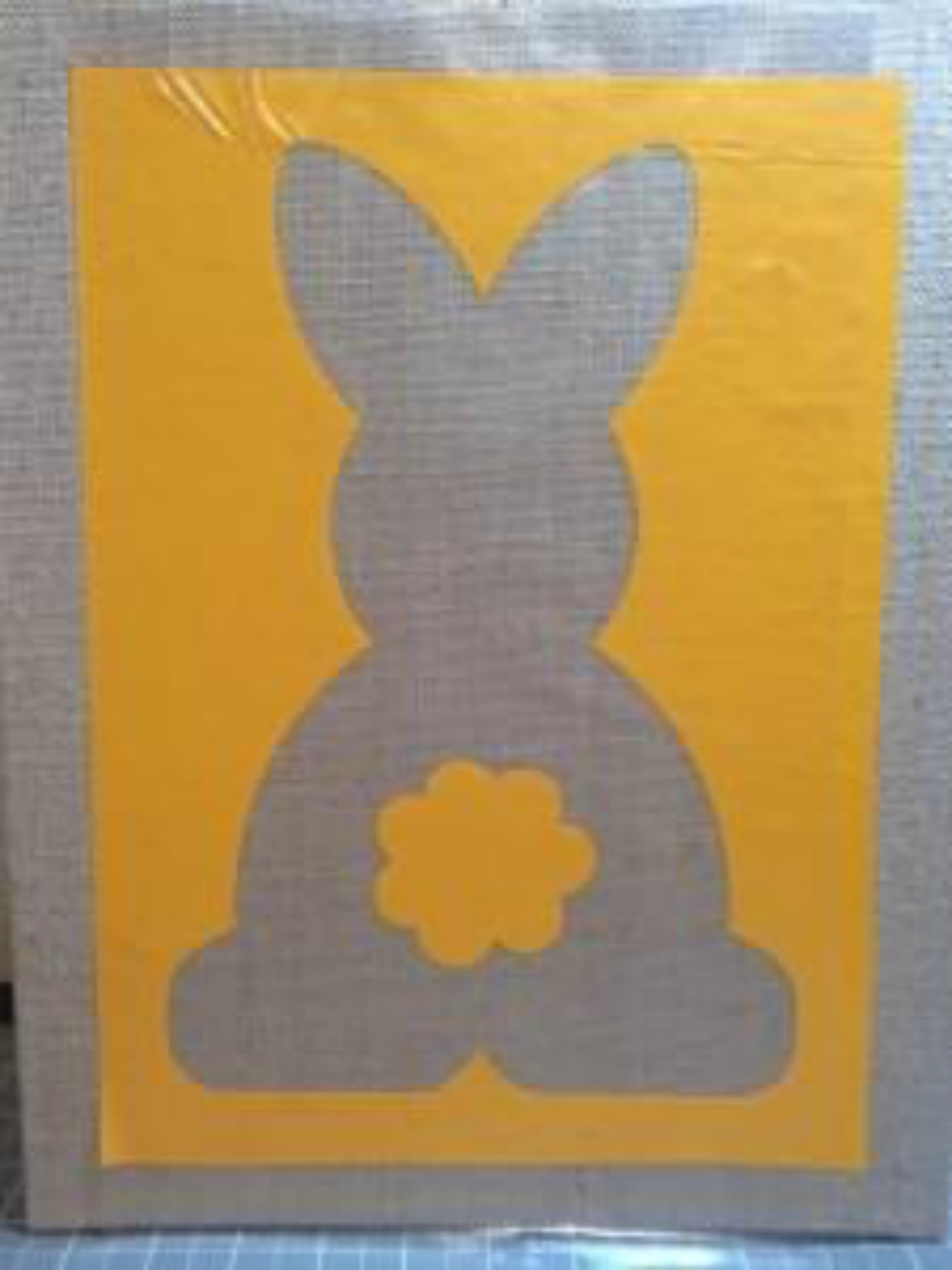 This is how it should look. I didn't worry about the wrinkles because I would be removing the vinyl anyways. Time to paint...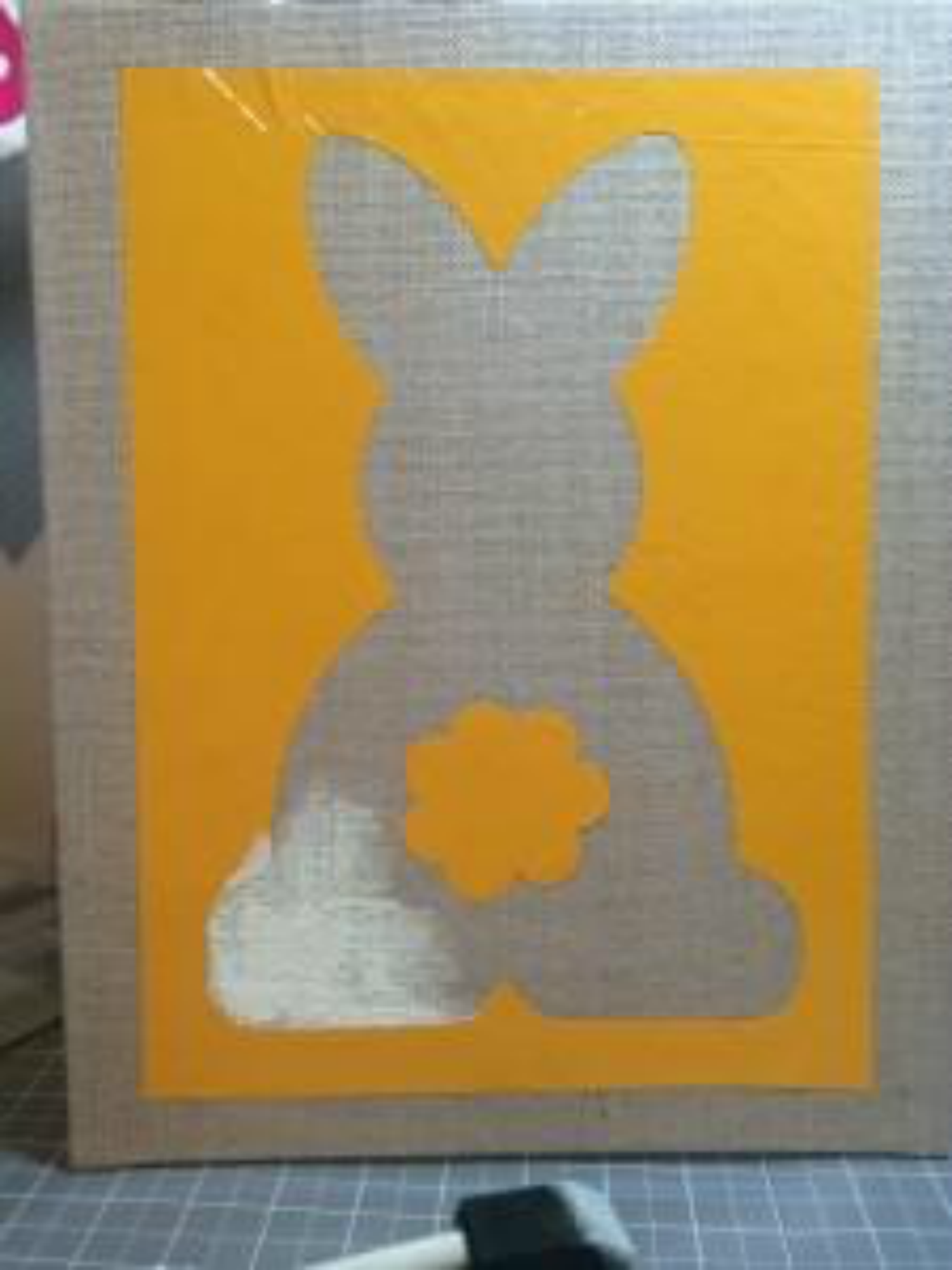 For my bunny, I took cream paint and used a sponge brush to apply. I like the faded type of look, so I didn't apply evenly. You can do this as light or as heavy as you would like. I overlapped my vinyl just a little bit with the paint to make sure i covered the entire area. Once again, super easy!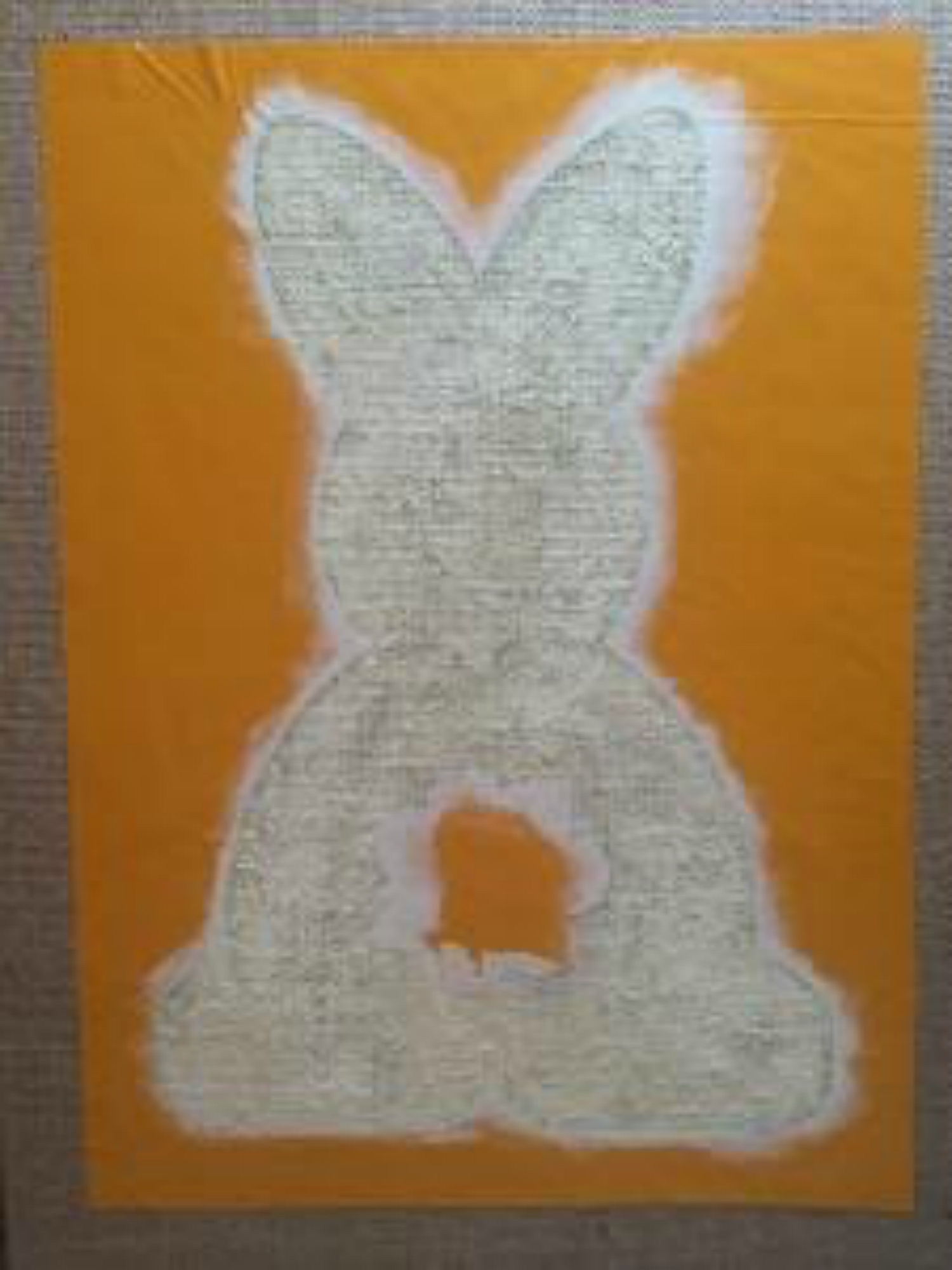 After applying two coats (I did minimal drying time between coats), I removed the vinyl while the paint was still wet. This will ensure more even lines compared to letting it dry fully and peeling the paint off.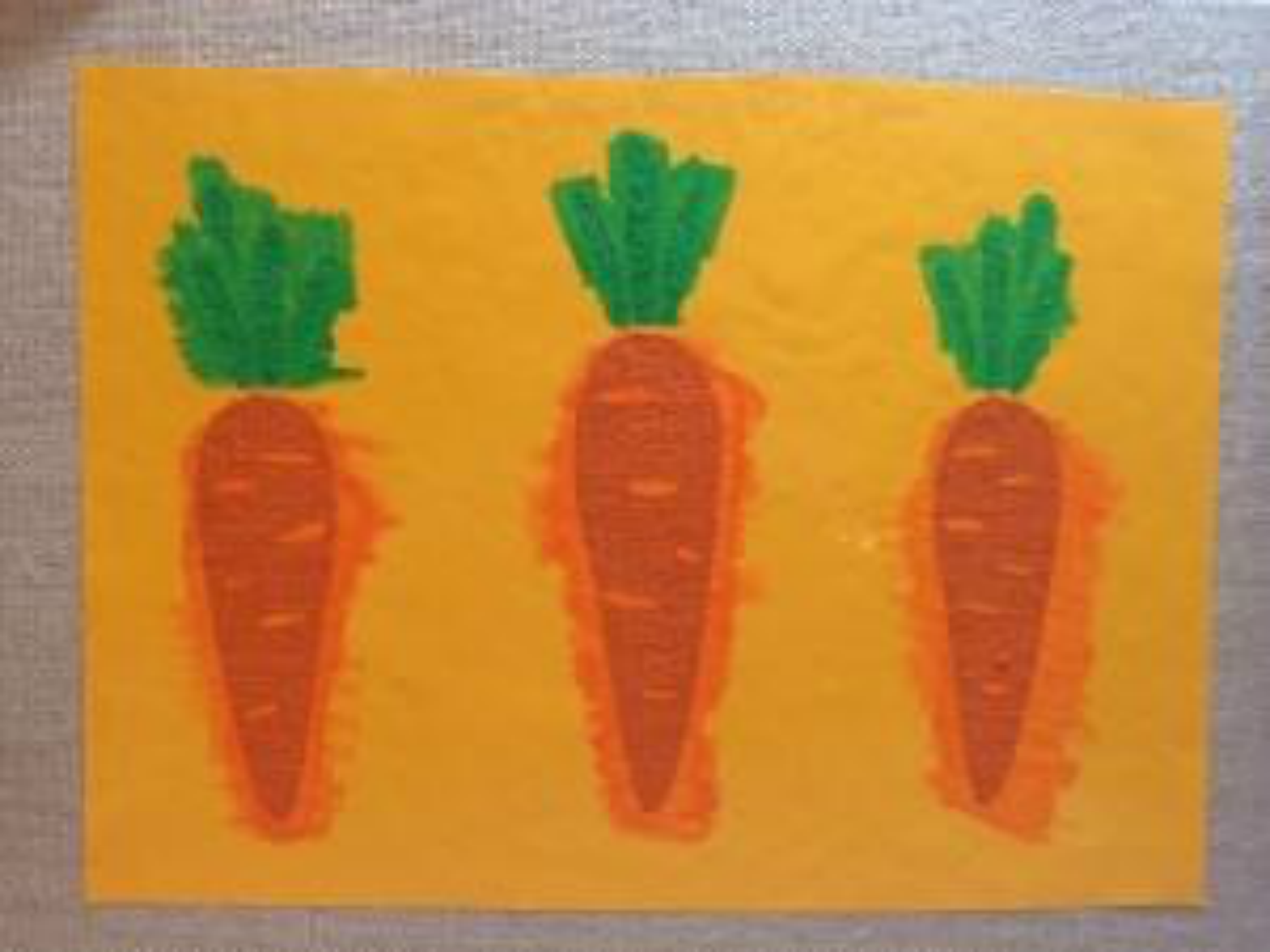 I did the exact same process with the carrots, except I turned my canvas and used orange and green paint. With this one, I did apply the paint a little thicker so image would be darker.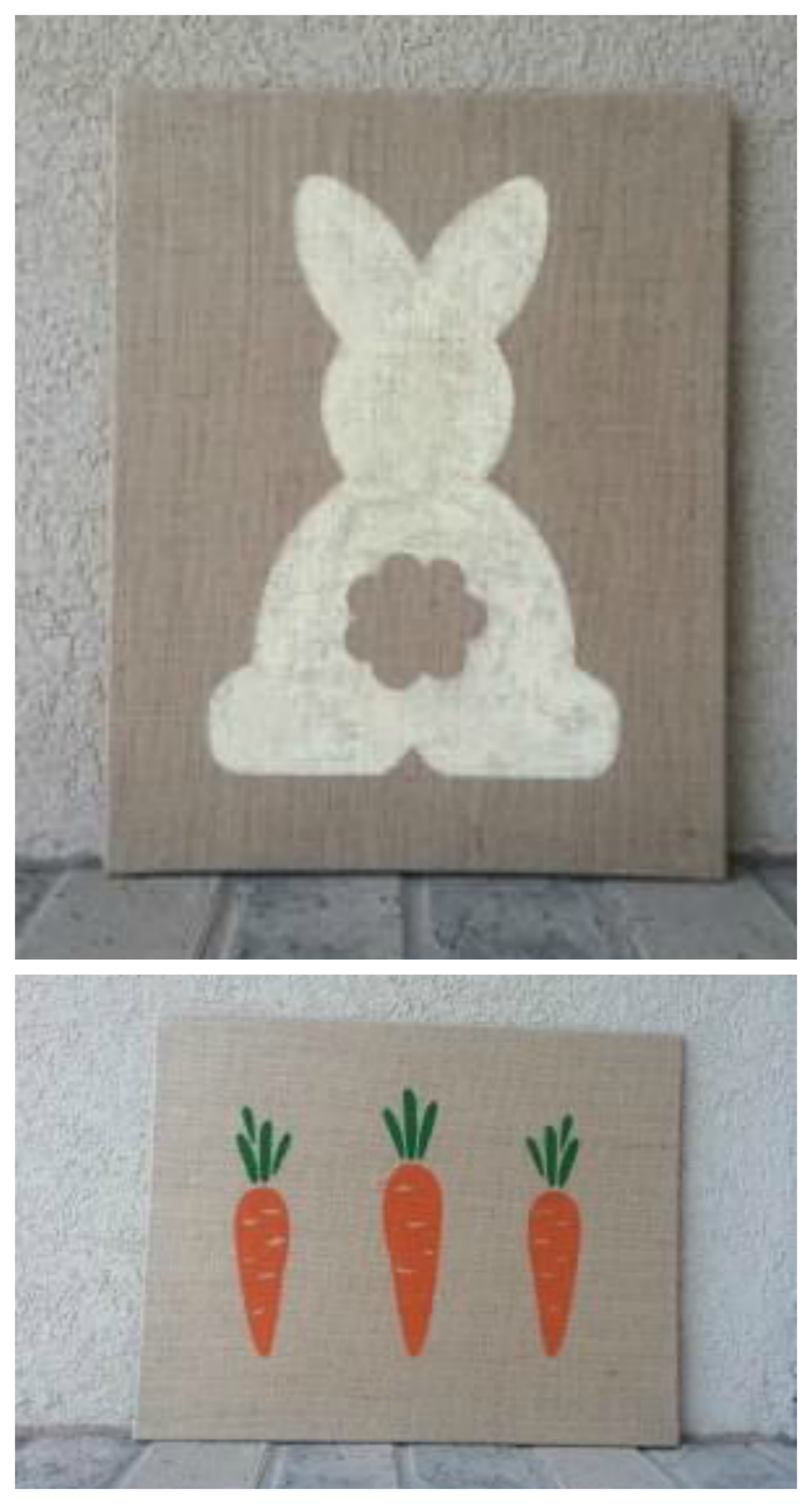 After making these, I set on my shelf and let them dry. This is by far one of the easiest projects to make!!!! I will definitely be making more stencils on canvas!!!
Have a wonderful Spring!!!!
Candace
Recent Posts
What are the Holiday's without crafts? Some say it is not a holiday at all! We just mi …

What are the Holiday's without crafts? Some say it is not a holiday at all! We just mi …

November is the perfect time to really get ready for the holidays and the N …