Hey Everyone! and Happy Father's Day! So we all love the Dads in our lives. Whether he be a Dad, Grandpa, Papa, Uncle, Brother, whatever their relation, we appreciate all our Dads and Fathers.
So of course ExpressionsVInyl has to bring you some fun Father's Day ideas.
I thought it would be fun to incorporate my Dad with flashlights. I always remember him having a flashlight in his shirt pocket and thought it was so cool that it twisted on and off, so this phrase is what came to mind when I was thinking of this project. I think he still carries a twisty flashlight.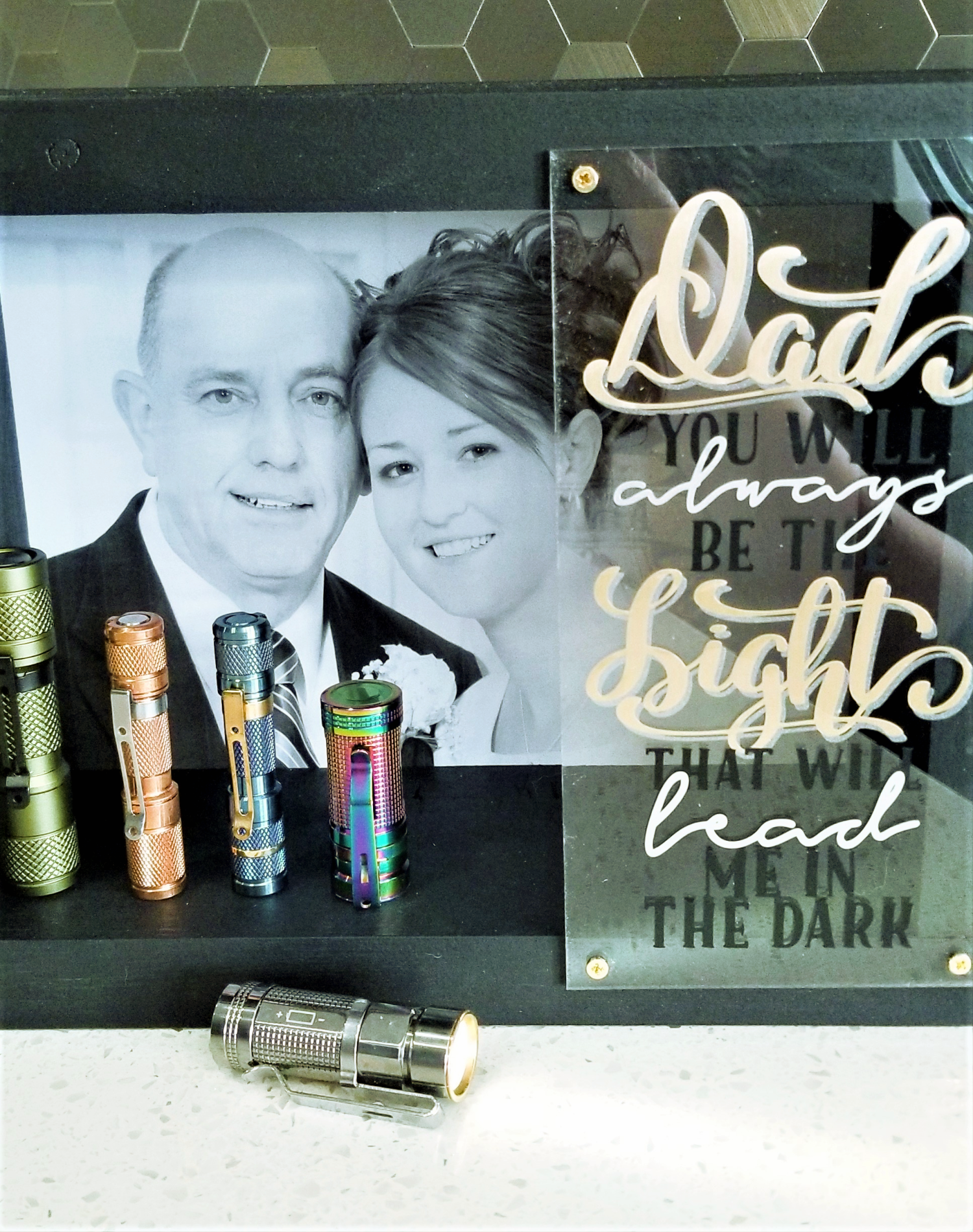 This is a super fun project to make for you dad or for a memory piece. Here is what you will need:
Vinyl:
~Metalized Brushed Chrome Gold
~Oramask (Stencil for acrylic)
Images/Fonts:
Dad you will always be the Light
Supplies:
~Pine wood 3"x12" ; 3" 6"
~MDF wood for backing
~1/4" Acrylic (HomeDepot)
Jessica, had the cute idea to make this cute wallet, so show her love for all the sacrifices our dad's make.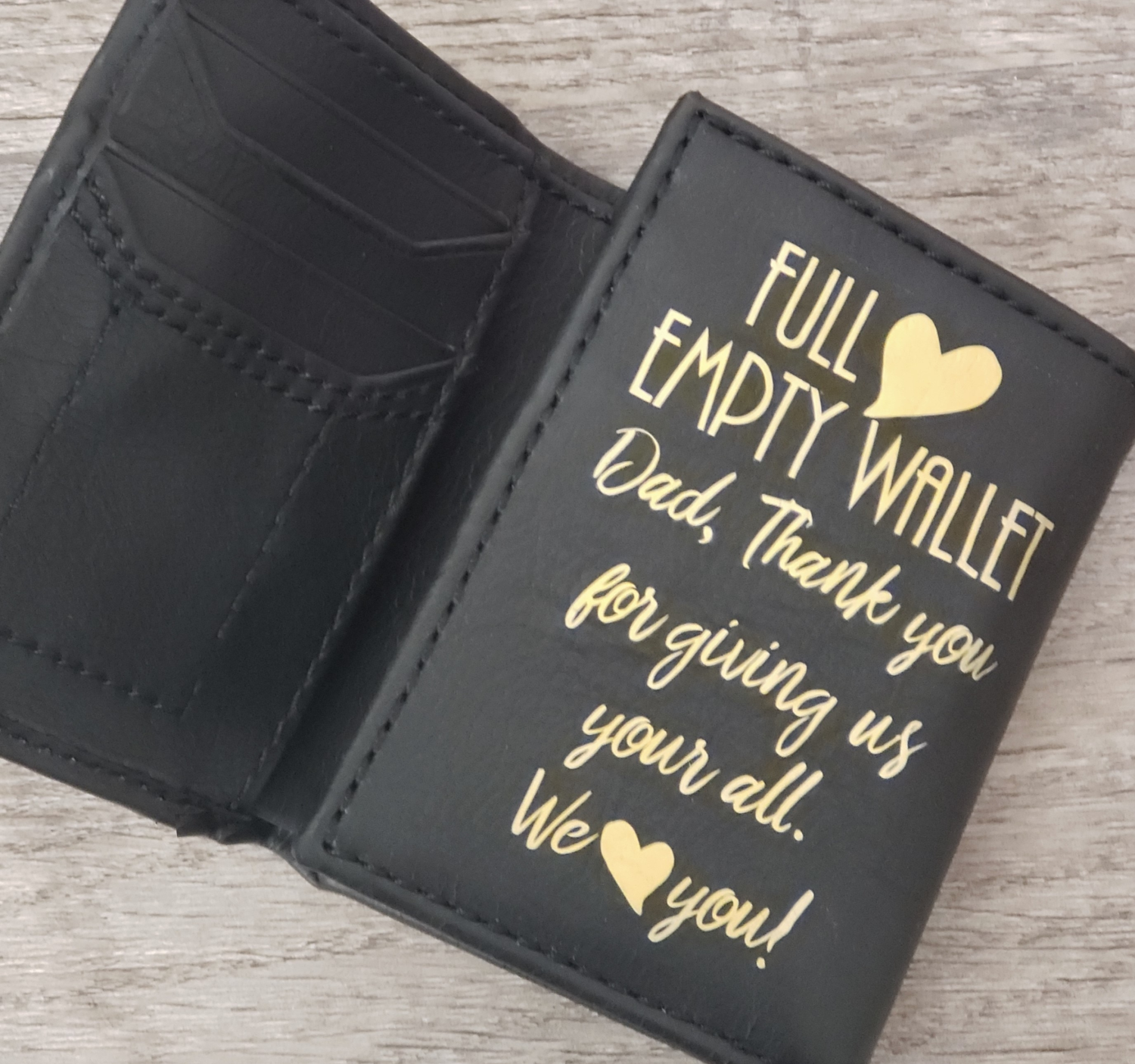 And its a great way to express your appreciation to him every day and sure to make him smile.
Here is what ya need to make this awesome wallet:
Vinyl:
Images/Fonts:
~Heart (Drawing)
Supplies:
~Wallet (Amazon.com)
JoAnn, had a neat idea as well, how fun is this belt? Such a neat concept, put your kids names on his belt as a gift.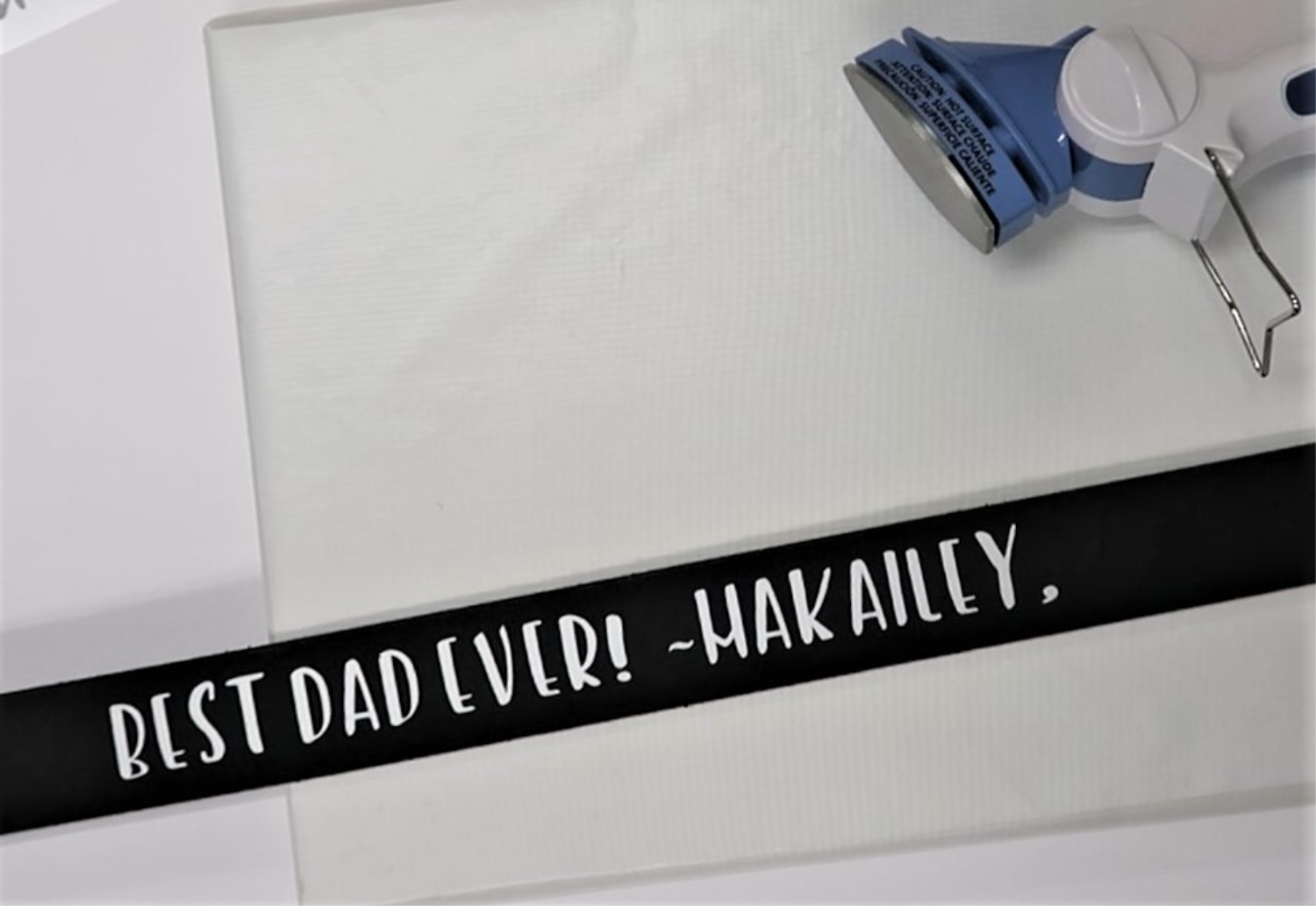 Not only would this be fun as a Father's Day gift, think of all the fun sports events you could do this for! This one is a perfect gift for one of her brothers.
Here is what JoAnn used for this idea:
Vinyl:
Images/Fonts:
Supplies:
~Belt (Walmart)
~Dritz Mini Iron
Another great idea we had was this fun movie night bucket! Fill it with your dad's favorite candy and treats, add in a DVD, and you're all set!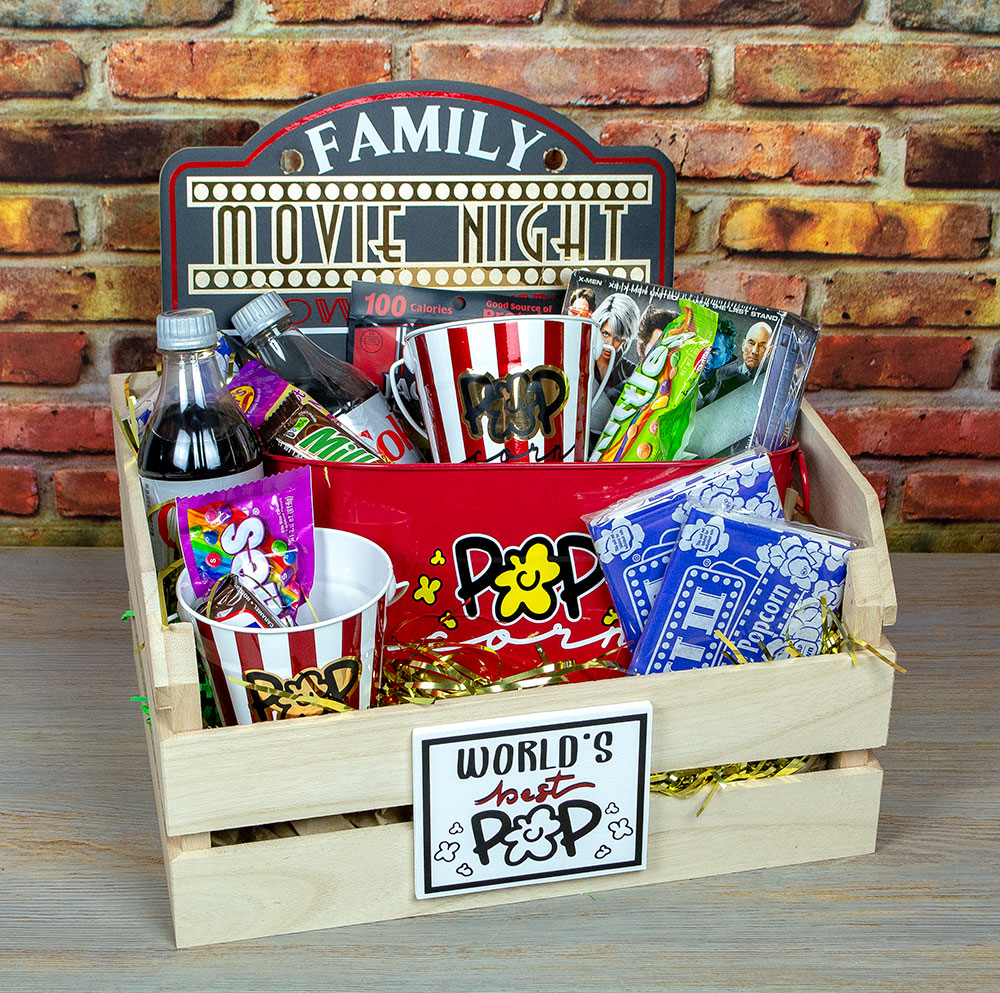 Here is everything we used to make this fun crate:
Vinyl:
Polished Metal Red (no longer available)
Luster - Champagne (no longer available)
Images/Fonts:
ExpressionsVinyl.com - World's Best Pop
ExpressionsVinyl.com - Family Movie Theatre
We can't forget about Grandpa! This fun sign would go great in his tool shed, garage, workshop, or wherever else he gets crafty!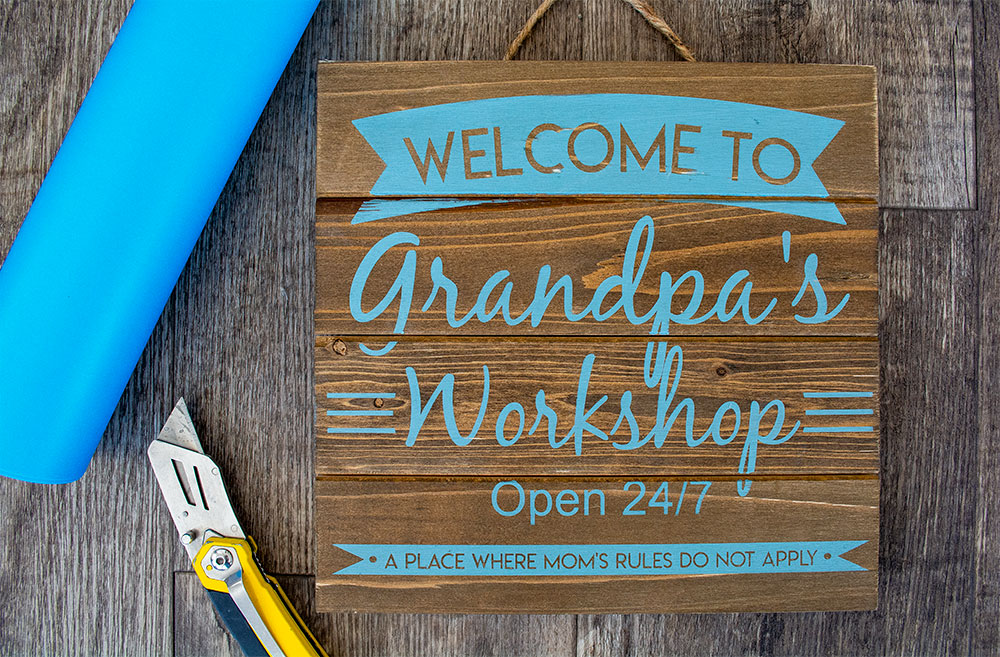 To get started, here's what you'll need:
Vinyl:
ExpressionsVinyl.com - Grandpa's Workshop
Supplies:
Acrylic paint
So those are just a few fun Father's Day ideas to get you motivated to create something personal and awesome for your special dad in your life.
Be sure to check out more fun videos on ExpressionsVinyl's Facebook, Instagram, and YouTube. Have a Happy Father's Day.

Recent Posts
It's that time again! The September 2023 Mystery Project Box is finally here and it is full of al …

It's August, and you know what that means. It's time for the August 2023 Mystery Project B …

It's that time again! The July 2023 Mystery Project Box is finally here and it is full of …