I'm JoAnn with ExpressionsVinyl.com and I want to cover one of the features in Design Space that a lot of people aren't aware is even there. That is Contour. There are so many different things that you can do with it!
In Design Space I've got a couple different images that I'd like to use. One is a subway art image (#M45757 from Cricut's Word Collage) with different flower names and also two images from Paper Lace, one that says Congratulations (#M3FED5) and the other one is another floral pattern (#M4570A).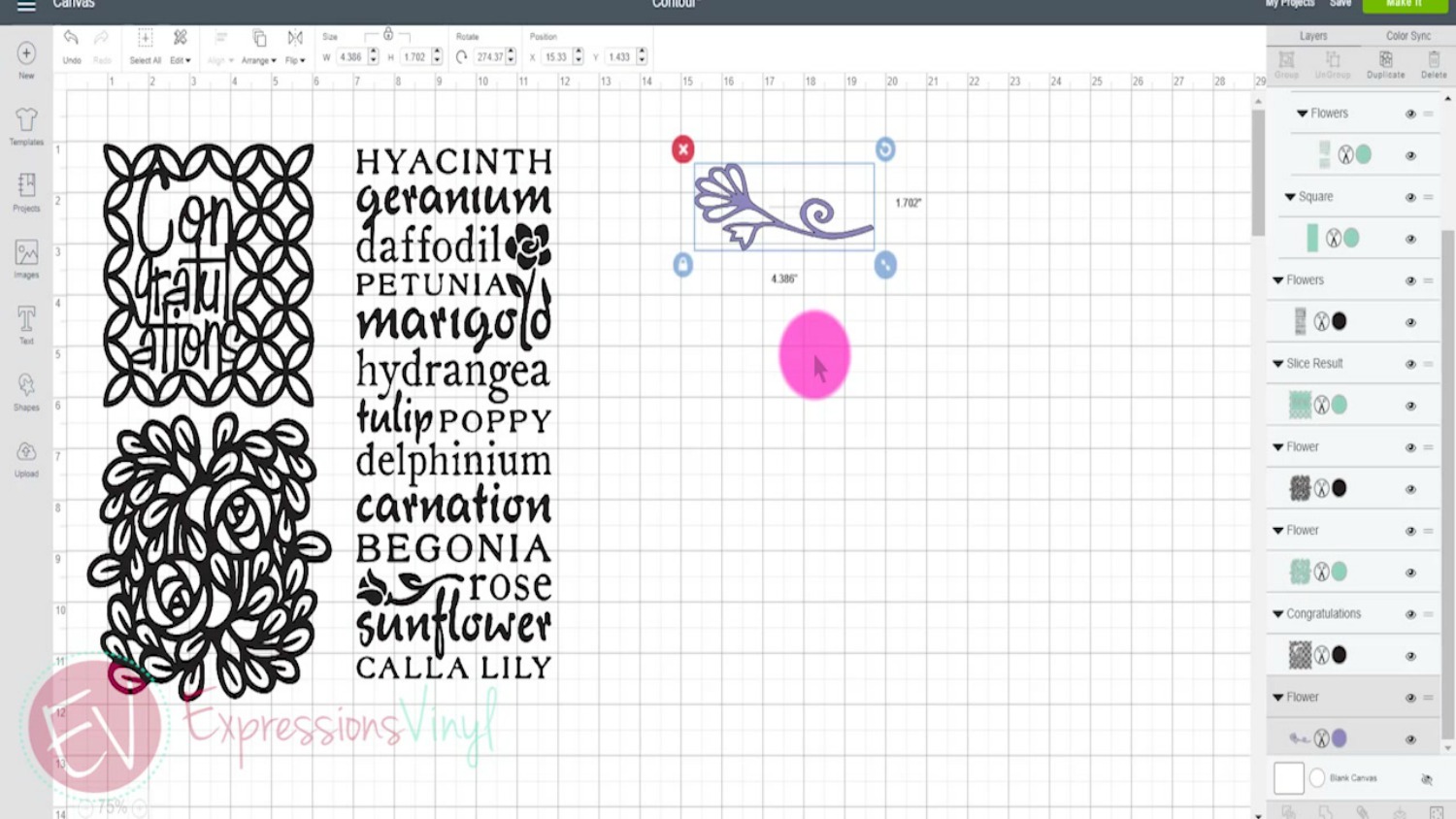 There are a couple of different ways you can use contour to change these images. In the first one, it's got a little pattern behind it and then it says Congratulations. I want to put something different there in a little bit different way so I'm going to use contour to remove the wording. You simply select your image and then go down to the bottom right hand corner and click on contour. What the contour does is allows you to pull portions of that image out and not have a cut take place there. This is what the contour looks like, then you just click on everything that you don't want cut out.
You can see all the different parts of that image, you just click on one you don't want and it contours it completely out. Once you are done, to get out of this screen just click on the background.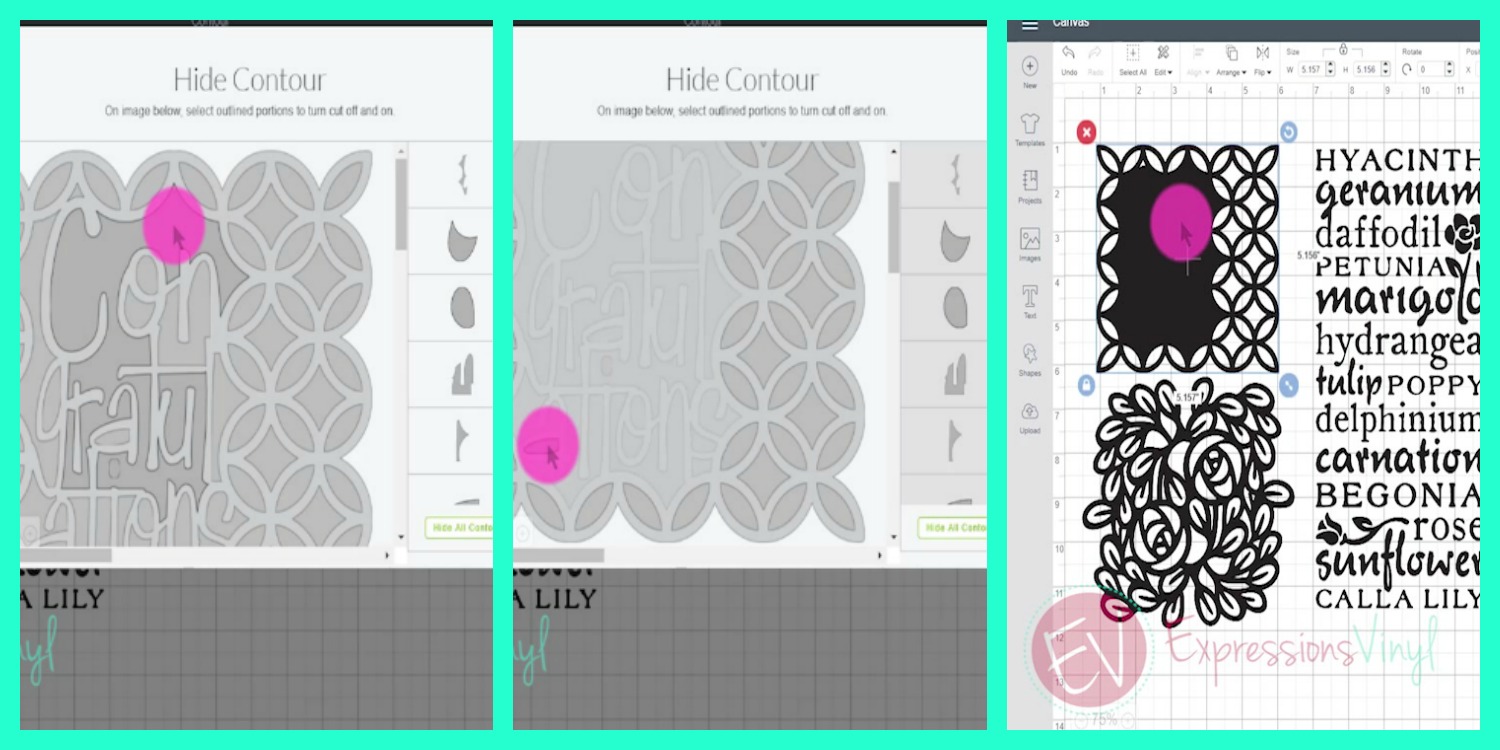 Now I've got that empty black space there that I can put anything in that I want. Another option for contour is in this subway art. It's got all the different names of flowers. If you want some of those out and add something different to it, you can do that with things like this as well. So again, just click on your image, and then select contour from the bottom right hand corner. And it's the very same thing, just start clicking on what you want out of this image.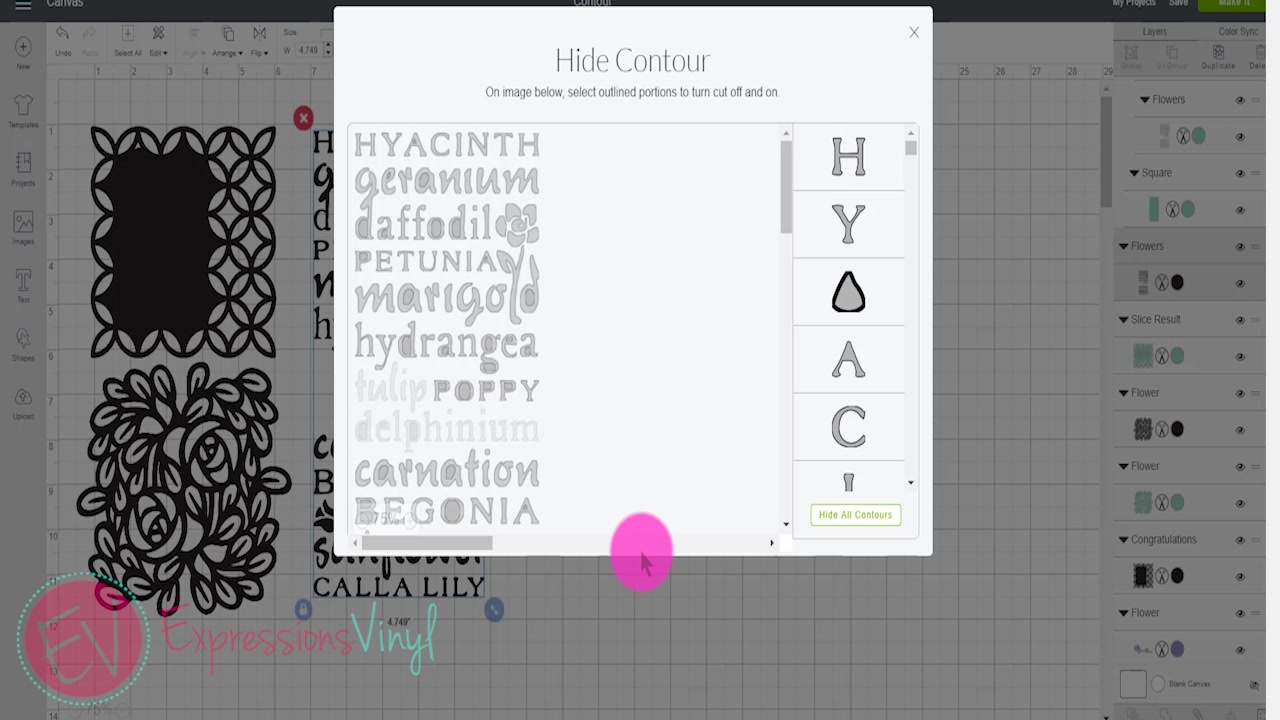 Contour lets you remove things from your images so they don't get cut out. On this last one I'm going to show you, it's just a floral design and say you wanted some of those leaves to show up solid instead of the outline that they are, click on the contour again and just select a couple of those leaves to show up solid. It gives a completely different look to it.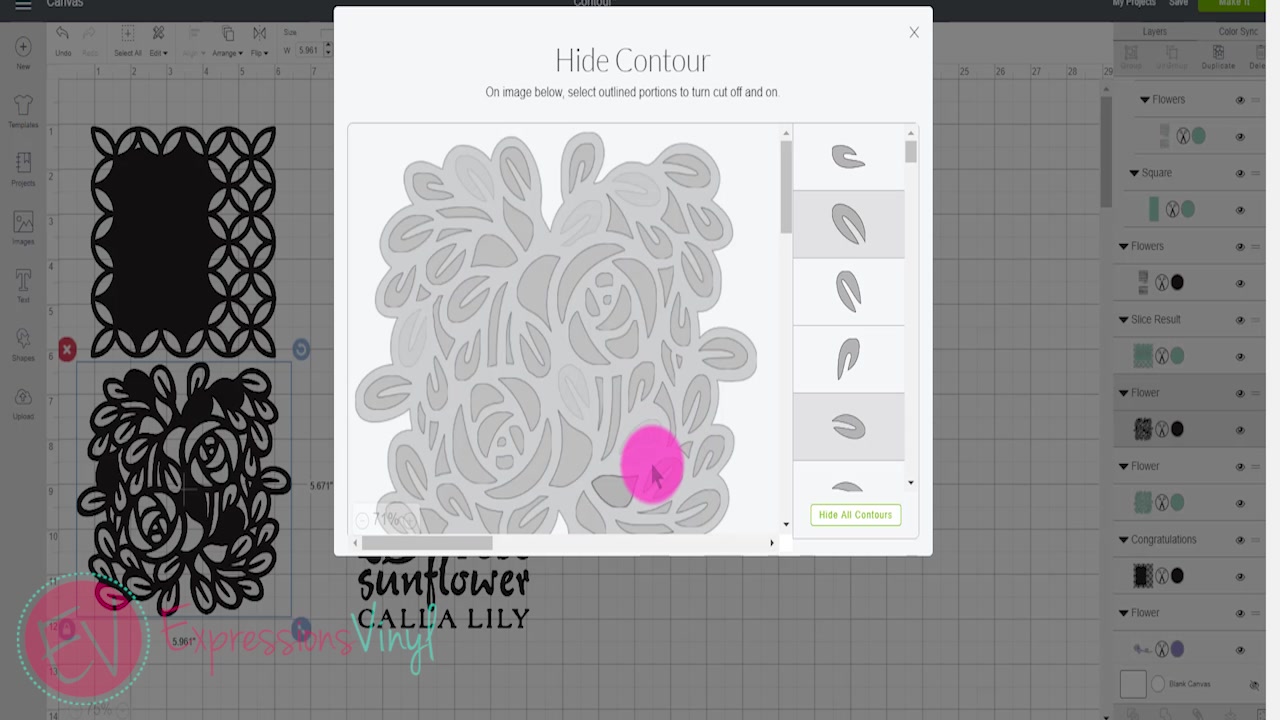 I really love contour when there's something that I want taken out or have some small thing I need added but need to create a space for it. People forget that it's there but there's so much you can do with it.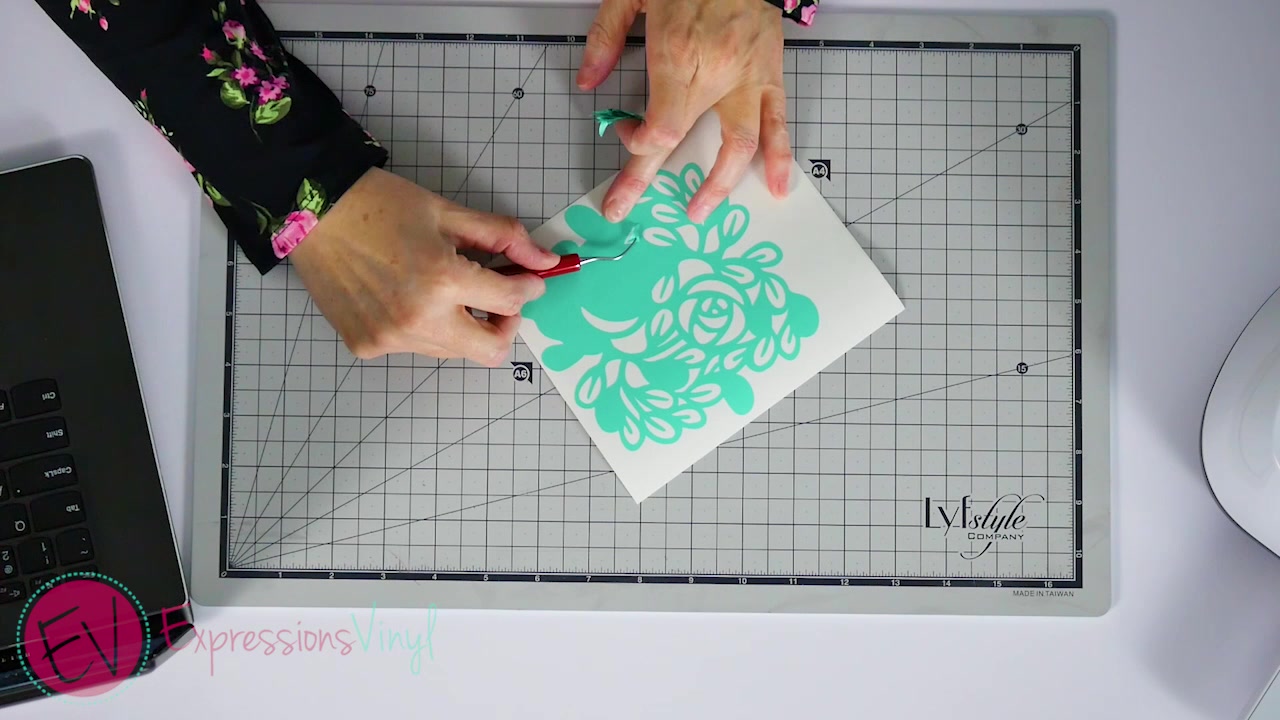 You've seen a couple of different ways to use the contour in Design Space. Here is what they look like cut out. Contour is a great option if there's parts of the image you don't want in there or if there's different things that you want removed. Hopefully this explains it a little more. Thanks for tuning in!
Recent Posts
What are the Holiday's without crafts? Some say it is not a holiday at all! We just mi …

What are the Holiday's without crafts? Some say it is not a holiday at all! We just mi …

What are the Holiday's without crafts? Some say it is not a holiday at all! We just mi …