Summer just wouldn't be summer without a trip to the beach! (Or to the pool if you're like us and aren't near one.)
Here are a couple of fun and cute beach totes that will fit your towels and sunscreen. These were all made with Siser Heat Transfer Vinyl using a Cricut Explore but can be done on any machine with your favorite images.
Get ready for a fun day!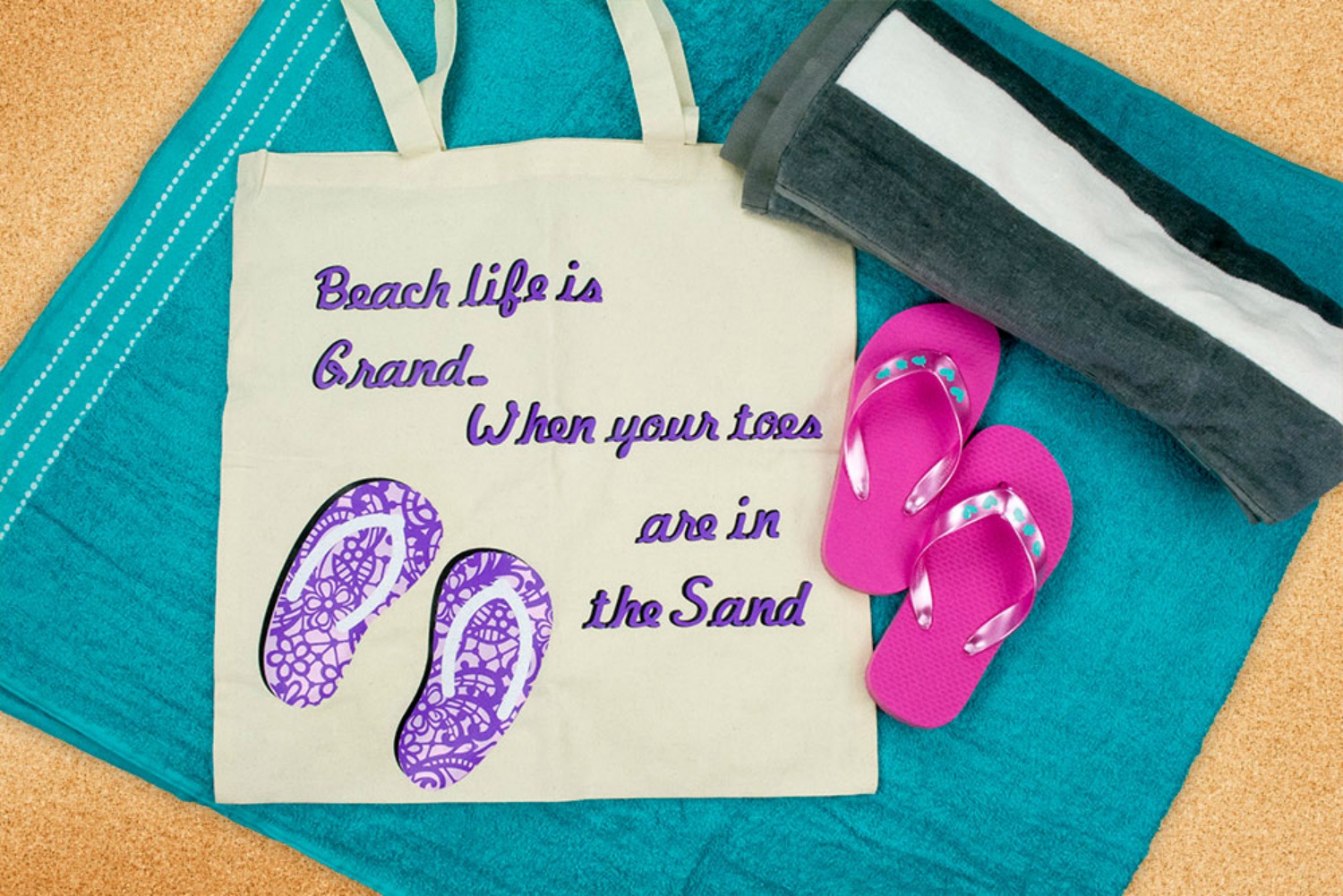 Beach Life Is Grand
What you will need:
Siser Easyweed~ Black and Lavender
Siser Easyweed Electric~ Pink
Siser Glitter~ White
Cricut Images:
Sandals #M3348F
Vintage Lace Doily #MC8A98A
Font~ Billionaire
Techniques Used:
Slice~ Stacking the Lace Doily over the flipflop image and slicing the two images
Weld~ slide the letters close together to connect them into one continuous flow.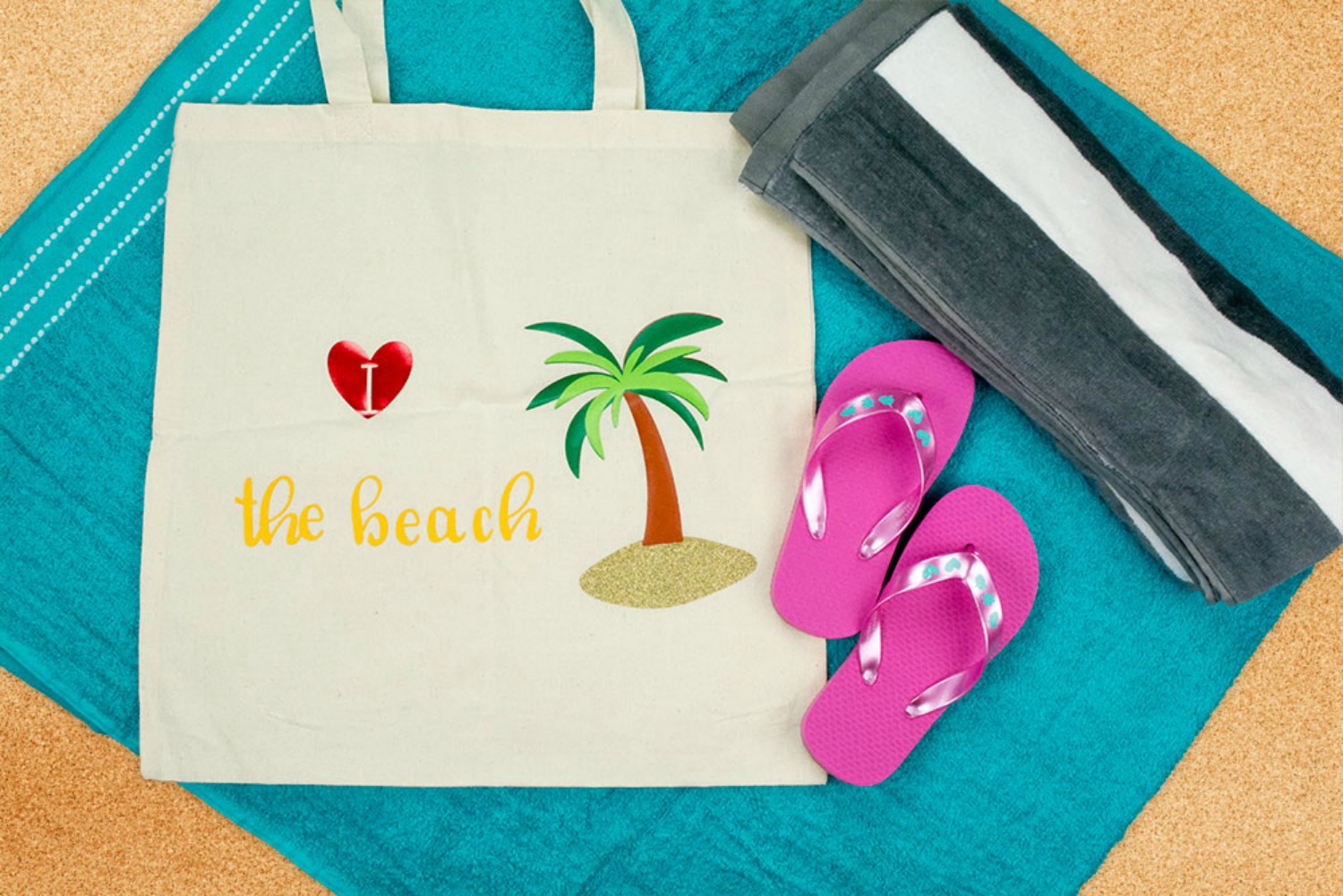 I Love The Beach
What you will need:
Siser Easyweed~ Green Apple, Green, Texas Orange
Siser Glitter~ Gold Confetti
Siser Brick~ Yellow
Cricut Images:
PalmTree #M3B35E (Pirates and Mermaids)
Techniques Used:
Slice~ Stack the I over the top of the heart and slice it out.
Weld~ moved the letters in "the" together and welded them so they are in one continuous piece.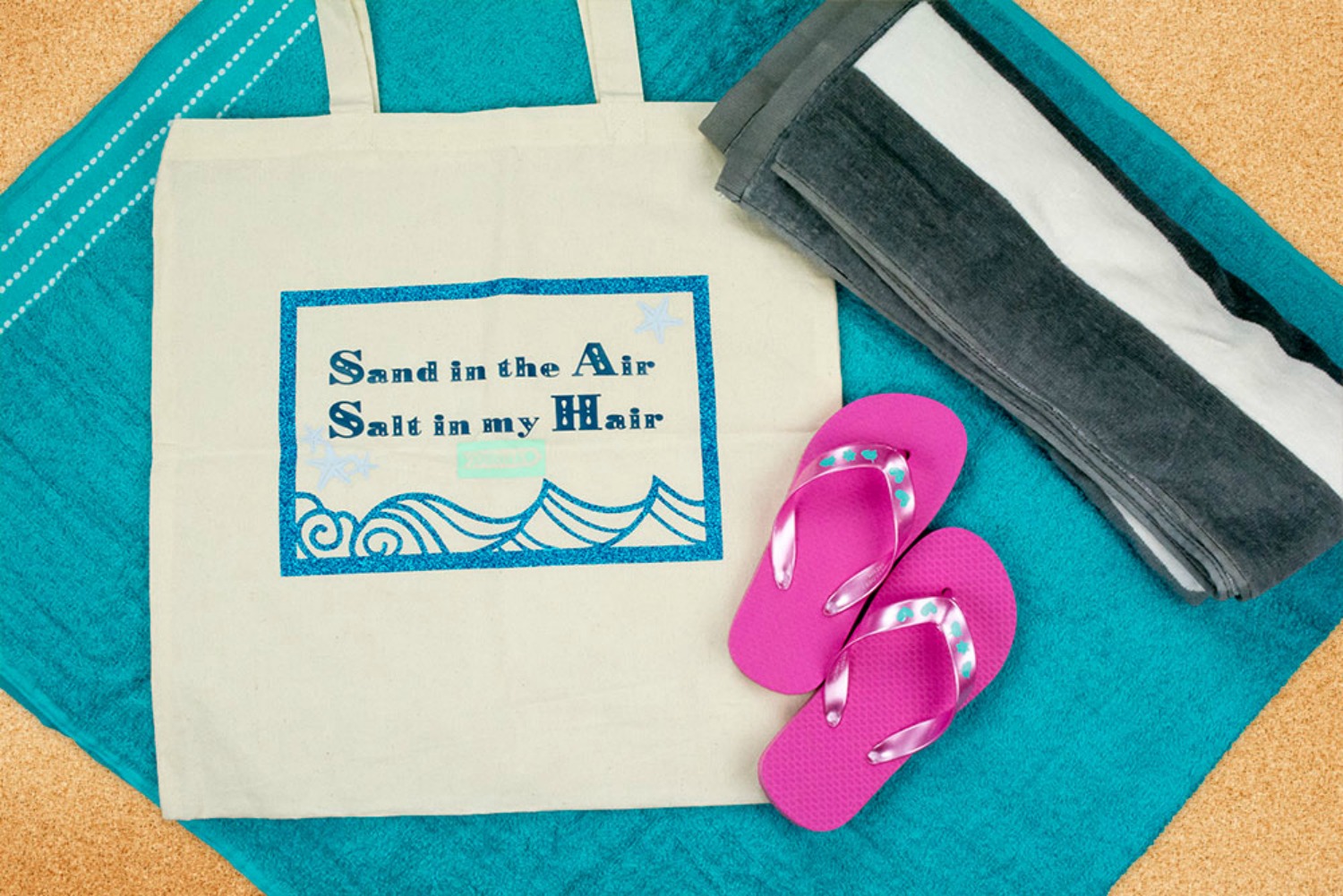 Sand in the Air
What you will need:
Siser Easyweed~ Powder Blue, Mint, Turquoise
Siser Glitter~ Aqua
Cricut Images:
Waves Frame #MCCF18B (Photo Fun-Holiday Memories)
Starfish draw #M1111195 (Mermaid Party)
Beach sign #M19CE47 (Summer Love)
Cindy Loo font by Cindy Loo
Techniques Used:
Slice~ sliced out the beach sign from a rectangle box.
Weld~ Attach the three starfis together so that they can be applied in one peice.
Have Fun! - Creative Team
Recent Posts
What are the Holiday's without crafts? Some say it is not a holiday at all! We just mi …

What are the Holiday's without crafts? Some say it is not a holiday at all! We just mi …

What are the Holiday's without crafts? Some say it is not a holiday at all! We just mi …