Hey Everyone, Easter will be here soon. We want to show you what we have been working on here at ExpressionsVinyl.
JoAnn has been working her magic whipping out projects as quick as a rabbit. Check out all the cute things she has been making:
Let's start with her cute Easter Blocks using Expressions Vinyl's own Pattern Vinyl and some fun Glitter Adhesive Vinyls: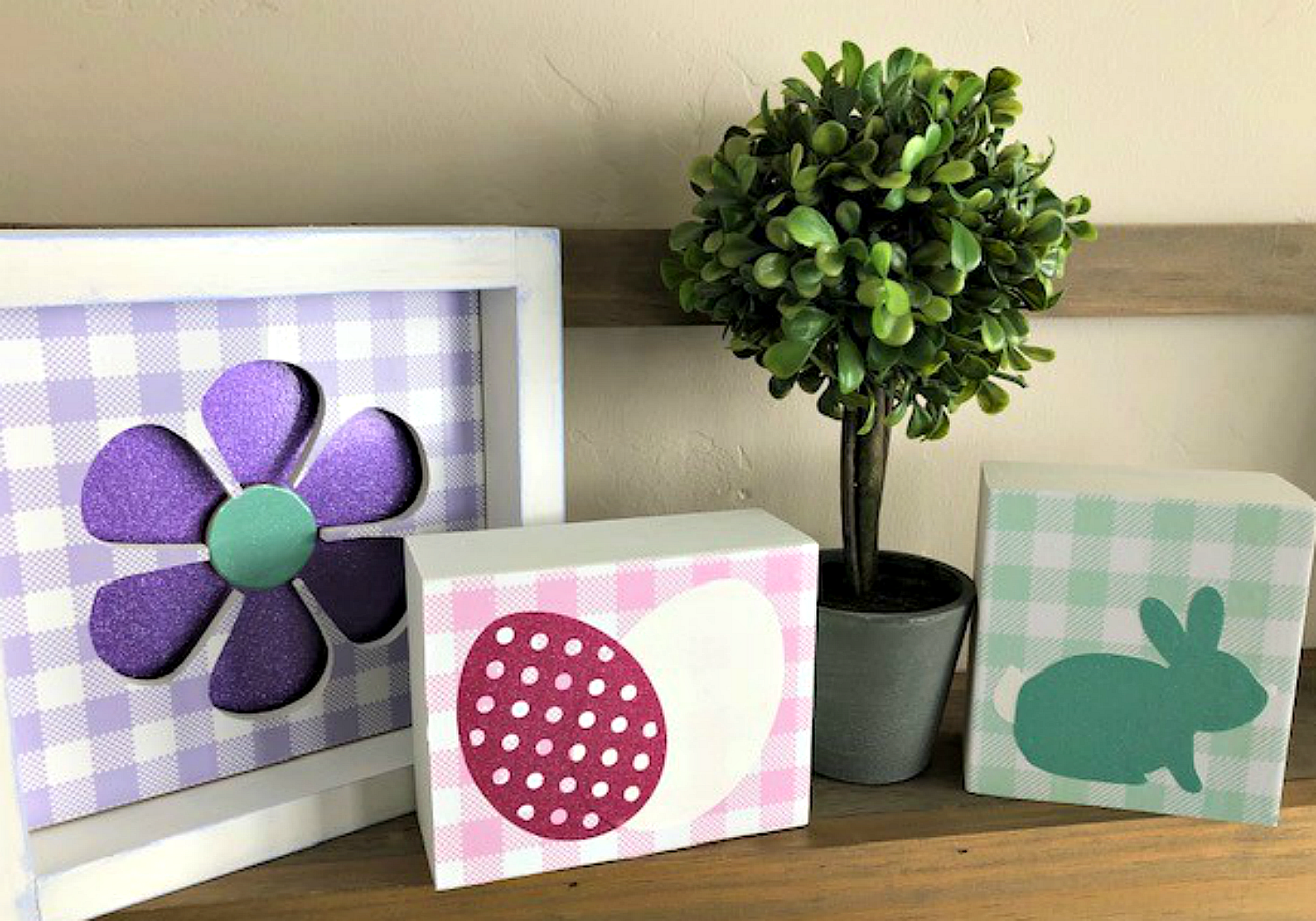 When JoAnn showed these to me I was in love, these are so easy to make and look so cute displayed on a mantel or a bookshelf.
JoAnn's Blocks:
Vinyl:
Patterned Adhesive~ Spring Plaids (Lavender,Pink,and Green)
Adhesive Glitter Vinyl ~ (Purple, Melon, White, and Sea Foam Green)
Images:
Materials:
Wood Blocks
Flower Block Frame from Wood Connection
White Acrylic Paint
Stamp Pad for edge distressing
We also carry the Patterned Vinyl in HTV as well, so you can match your throw pillows to your Easter Blocks.
Check out how cute JoAnn's Bunny Pillow turned out.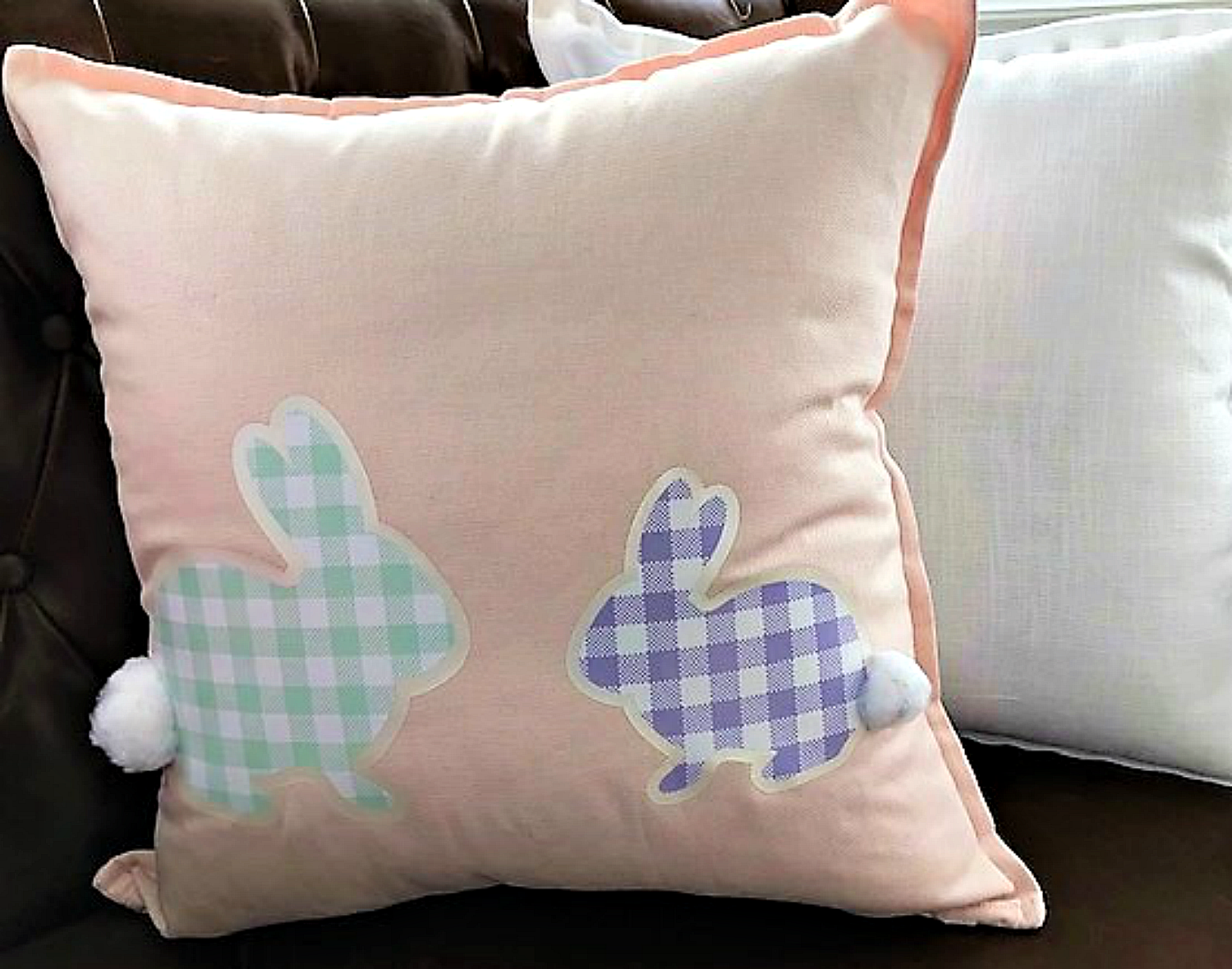 JoAnn's Bunny Pillow
Vinyl:
Patterned Heat Transfer Vinyl ~ Spring Plaids (Green and Lavender)
Images:
Materials:
Ikea Gurli Pillow Cover (Light Pink)
She also used one of our fun Themed packs, the Series 51 Easter Pack to make a fun sign.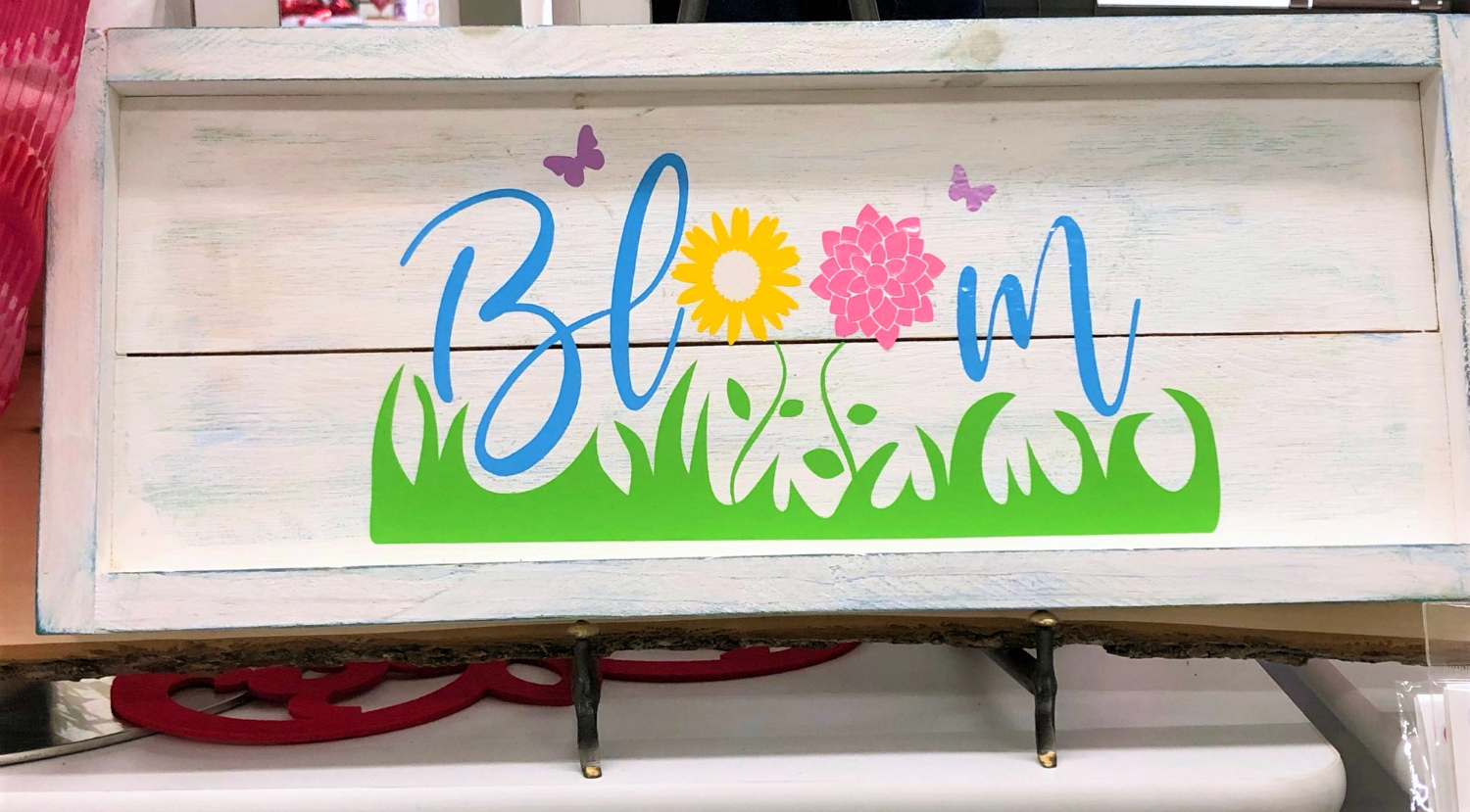 Just any board will work, but in the Series 51 Pack you get 6 fun Easter colors:
Costa Rica Blue, Caterpillar Green, Cloud White, Sunshine Yellow, Flamingo Pink and Lilac
The File is from one of our favorite cut file creators: BetterLifeBlog. Be sure to check out her huge Spring Cut File Bundle that in includes this cute Bloom File.
Then of course, its Easter time, and you have to have something to gather all those colored eggs and treats. I found some cute Bunny Basket Blanks on Amazon and created some free files just for you to add to your baskets. Change up the glasses with any of our fun Easter/Spring Patterned HTV.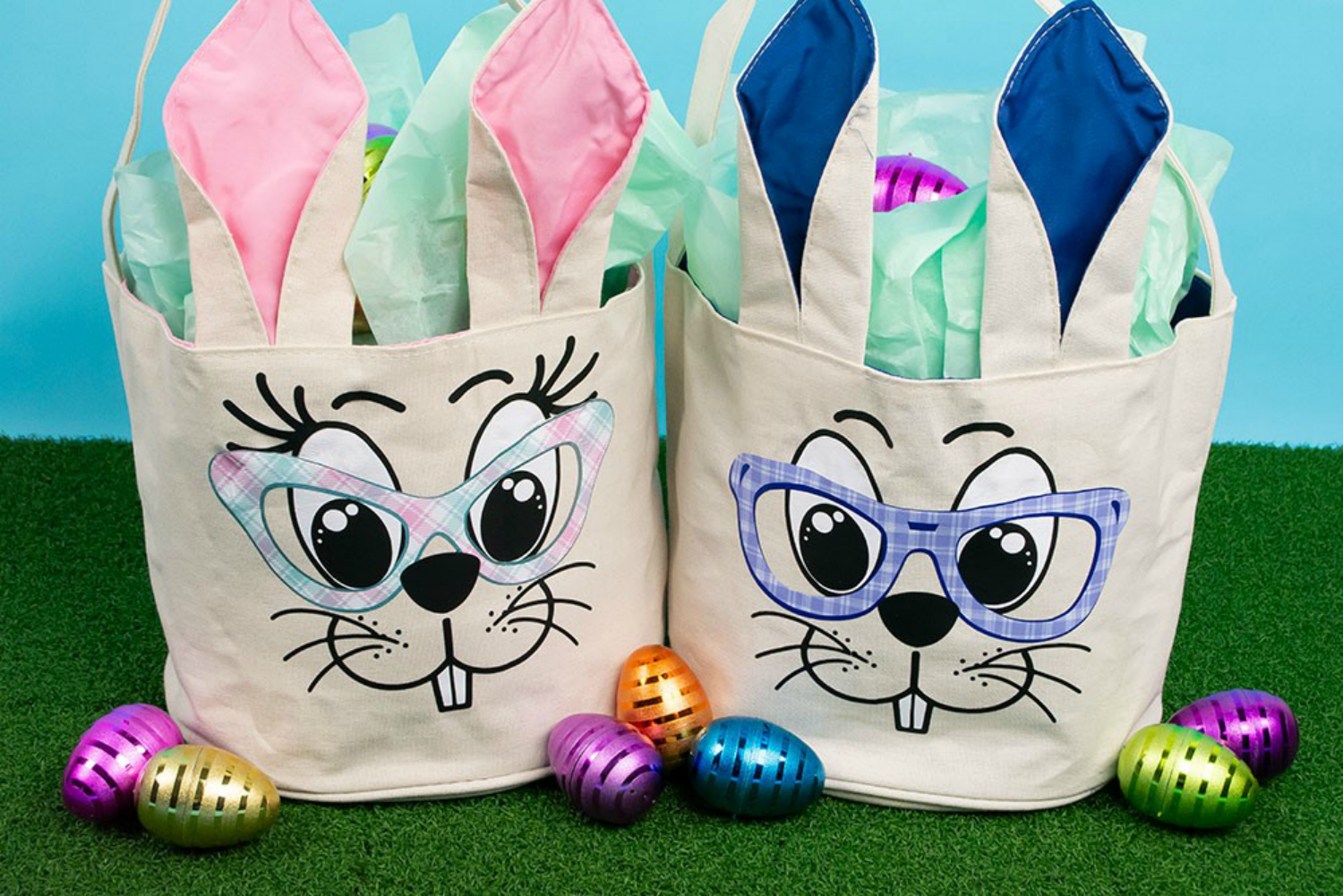 Here is what you will need:
Starla's Easter Bunny Baskets:
Vinyl:
Boy Bunny:
Girl Bunny:
Pattern HTV Spring Plaid Pink/Mint
Free Cut File:
Girl Boy and Girl Bunny Cut Files

Materials:
Easter Bunny Ears Bag (Amazon.com)
Recent Posts
The May 2023 Mystery Project Box is finally here and it is full of all sorts of fun things …

The April 2023 Mystery Project Box is finally here and it is full of all sorts of fun thin …

The March 2023 Mystery Project Box is finally here and it is a fun one. We …